Art can be so much more meaningful when you know a little bit more about the person behind it – the eye behind the lens. That's why we periodically profile sports/action photographers and their work. Read on to learn about the photography team at U of MMA and see how their photos contribute to this platform for amateur fighters.
U of MMA founders Turi Altavilla and Jay Tan understand photography's power to generate community and capture the energy of MMA events. U of MMA is an amateur fight promotion headquarted in Los Angeles that aims to promote fighters while also fostering a healthy, positive community. Photography has played a crucial role in achieving those goals. As Jay noted, "I absolutely believe that the photos of our shows have given us an opportunity to see the forest from the trees and realize the larger thing we've built with our events. U of MMA Fight Nights are events that people want to be a part of when they see what all goes on at them." After each event, between 200 and 250 photos are posted to the U of MMA Facebook galleries to immortalize the event for both the audience and the fighters.
Although victory shots are dramatic and inspiring, both Jay and Turi noted their favorite photos are the ones that document the entire journey of a particular figher or event, including candid shots. "If you look at our event albums on Facebook, from the weigh-ins, to backstage, pre-production, and showtime, you get a sense that our shows are a special experience, a day that brings a community of athletes together," noted Jay. That big-picture dynamic is what U of MMA is all about, as Turi explained:
The U of MMA is all about the journey, not so much about winning and losing. Winning is great, but for amateur fighters their growth can also be inspired by losses. Photographs serve the role of capturing a fighter's journey. That might be the thrill of victory one show and the agony of defeat the next show. Naturally, everyone loves great action shots, but we value the story leading up to that particular moment.
Photos serve as a way to immortalize not only U of MMA events, but the fighters who make them possible, whether they continue fighting or not. Said Turi: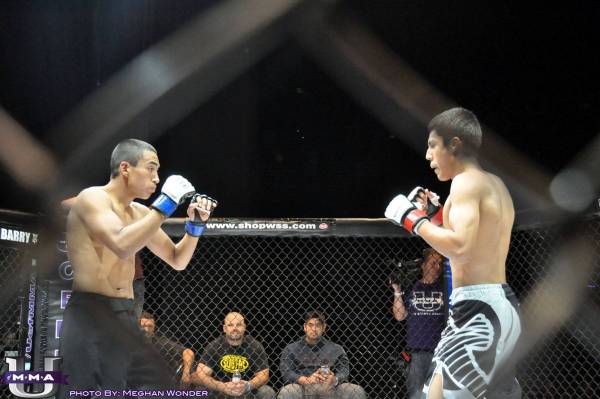 MMA is not for everyone and that's why the U of MMA exists – for fighters to figure out whether or not this is for them. Either way, photographs are vital. For those who move on to be stars then we've captured a very unique time in their career…For those who don't make it there is great value as well. They've tested themselves in a way that few have. Win or lose, they can tell their grandkids they were cage fighters and have the photographs to prove it!
To capture these moments, Jay and Turi work with an outstanding team of photographers. Here's a bit about each photographer on the U of MMA team, as well as a gallery that represents just some of the talent this team brings to the U of MMA platform:
Meghan Wonder
Meghan has been with the U of MMA team since its inception. Said Turi, "We've worked with her the longest and it never mattered whether she had an ideal cage-side location or not-so-ideal location, she always found a way to capture some great moments. She's so dedicated to her craft that she is a staple at combat sports events throughout Southern California."
See more of Meghan's work at her website, Girl Wonder Pics.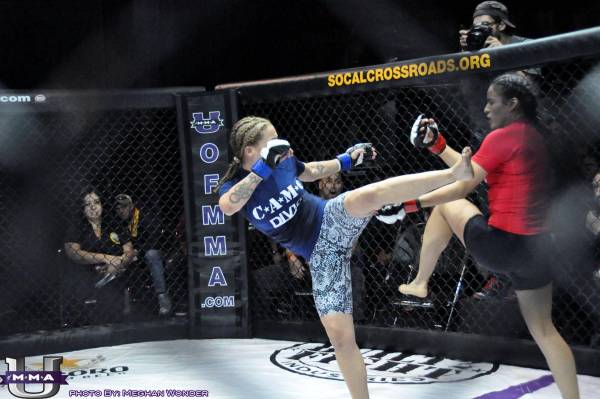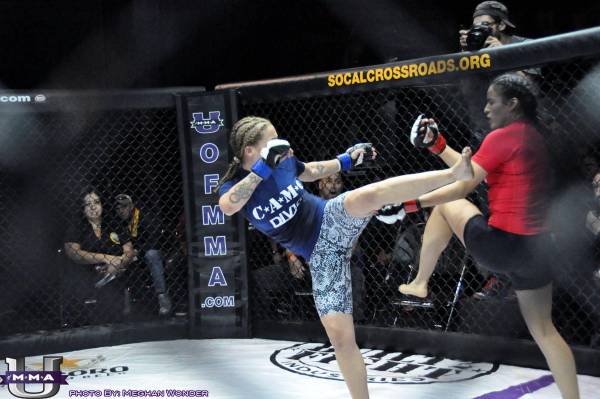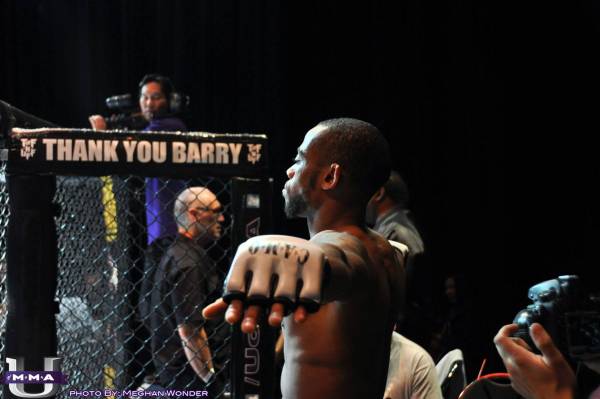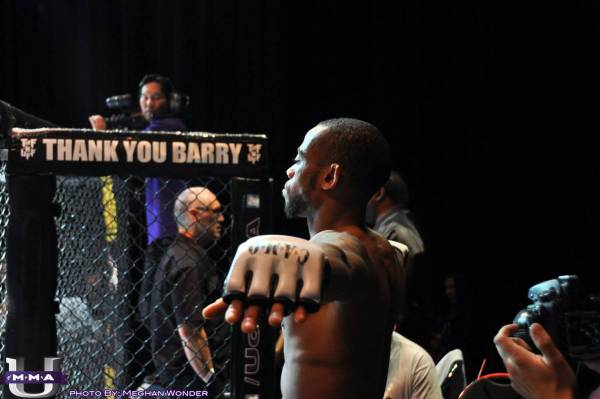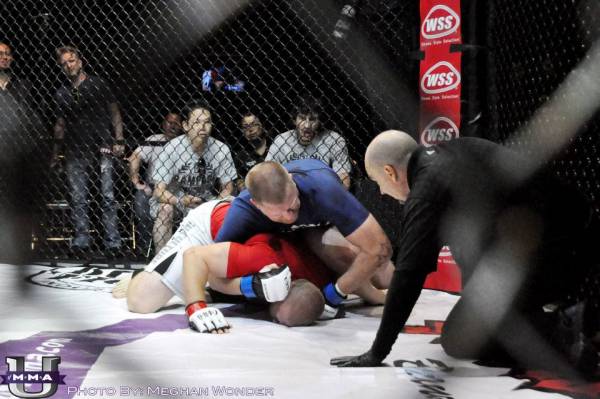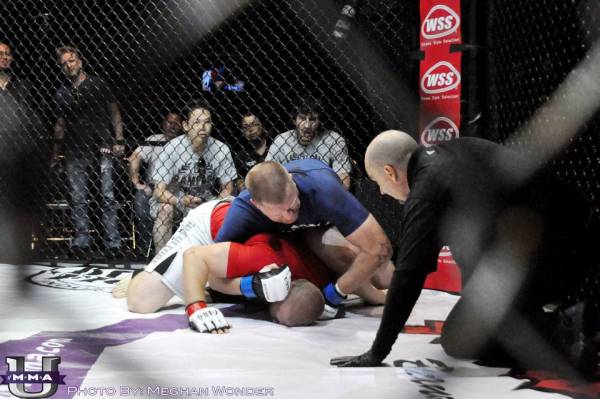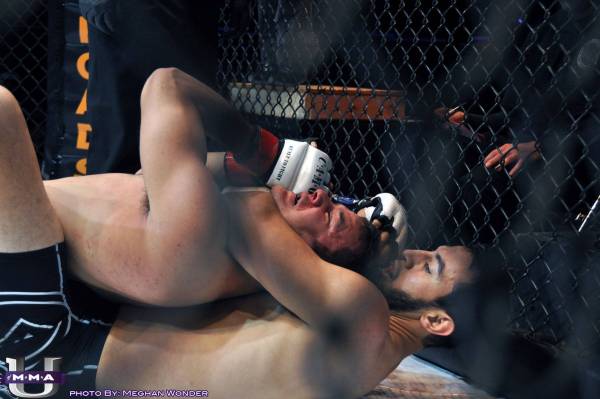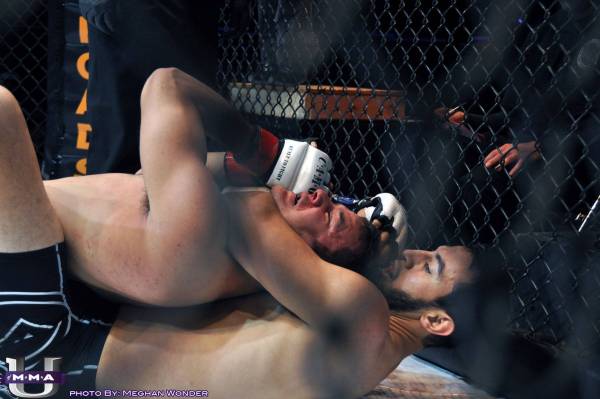 Primo Catalono
A graduate of the Art Center College of Design from the Imaging & Photography Department, Primo also serves as the U of MMA graphic designer. Primo's other work dabbles in art forms inspired by cyberpunk and steampunk. As Turi noted, "When we first met with Primo it was about graphic artwork, but he made it clear that he wanted to also photograph the events. He had a great portfolio so we gave it a shot and have never regretted it. The added benefit is that he can envision a poster and be able to take the photographs he needs to create a work of art. Primo also trains muay Thai and MMA himself, so he understands and can anticipate the movements of a fight and capturing those beautiful moments."
Learn more about Primo and his work at Primo Catalono.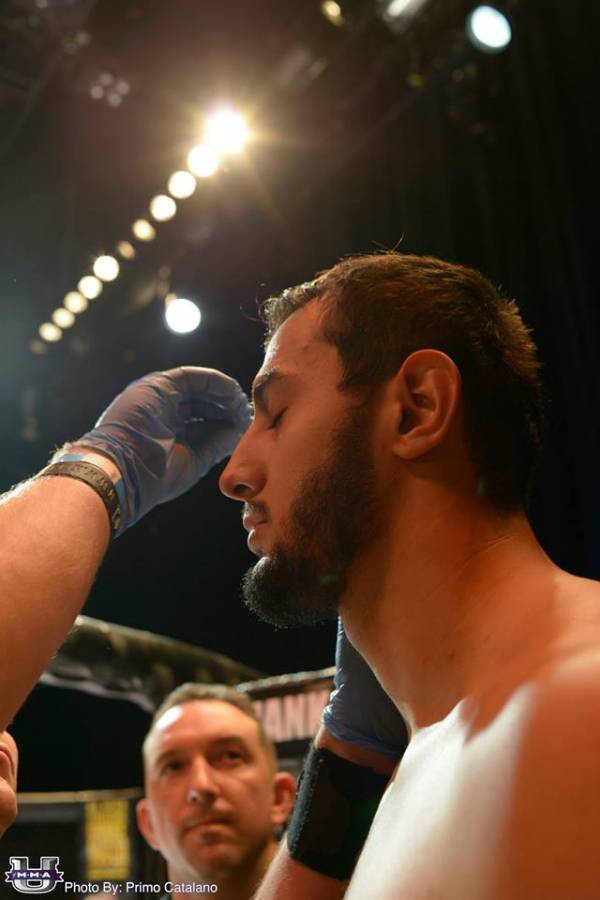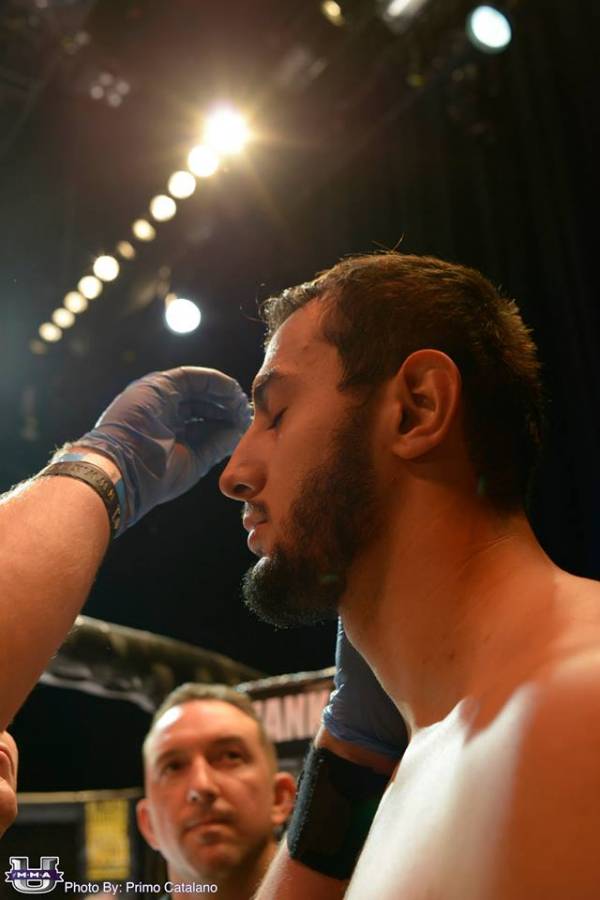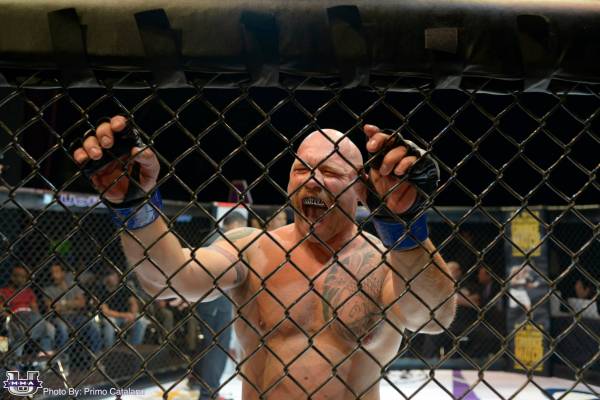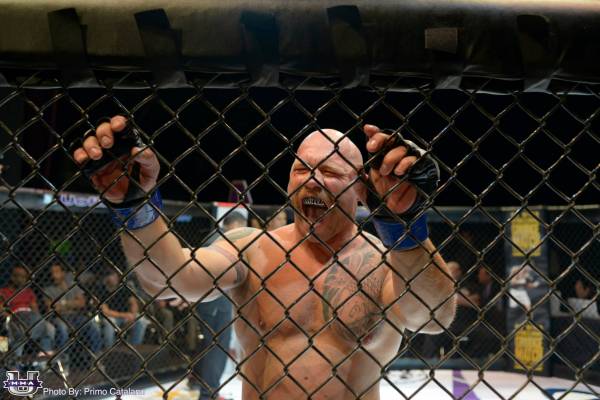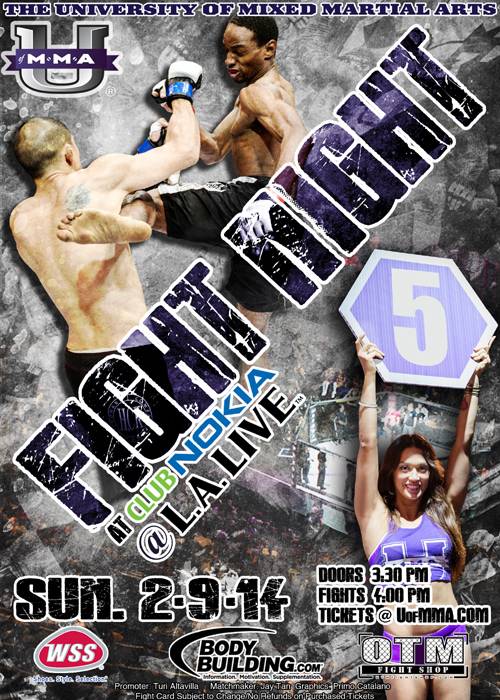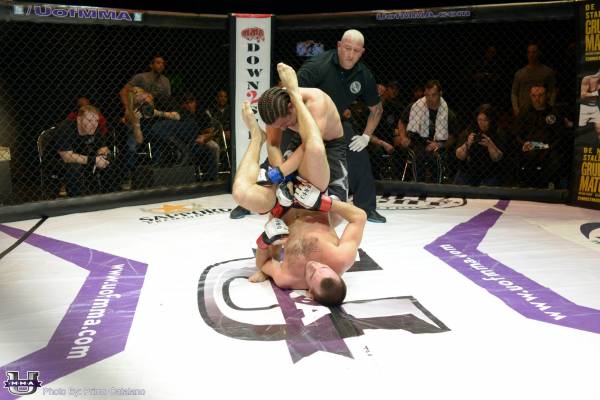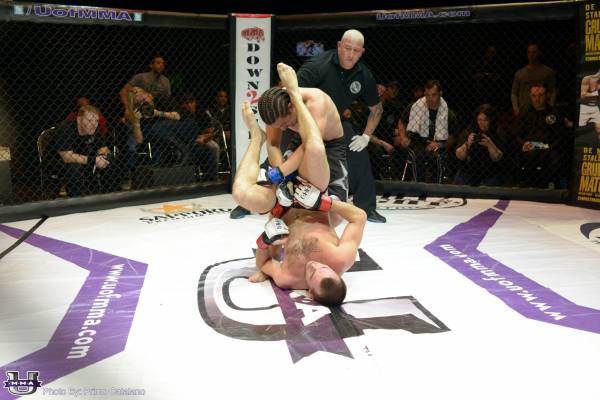 Stephanie Drews
Stephanie is currently pursuing her MBA in photography from the Academy of Art University in San Francisco. "She is a formally trained photographer and extremely passionate about her craft," said Turi. "Naturally, we never know what we're going to get from a photographer until after the fact, and after every show we were wowed by Stephanie's keen eye for capturing not only the action in the cage but also the candid shots around the event."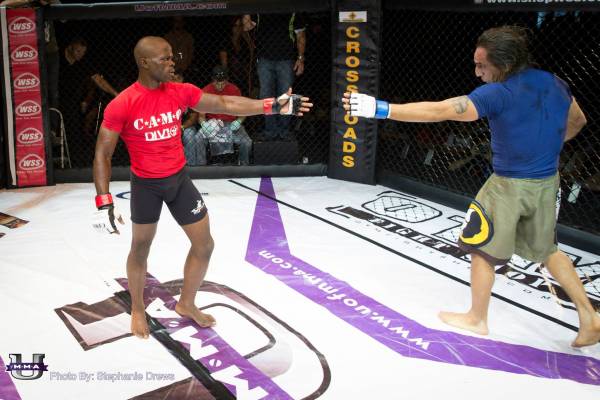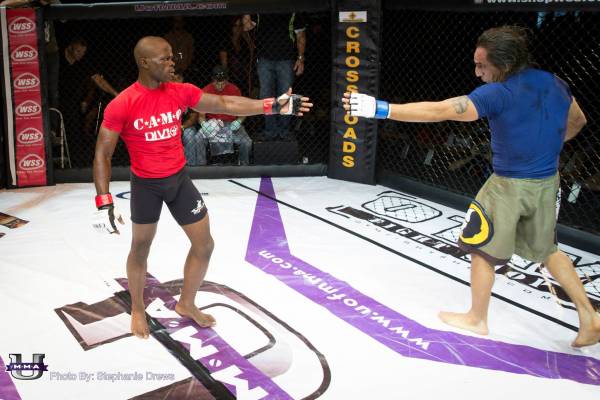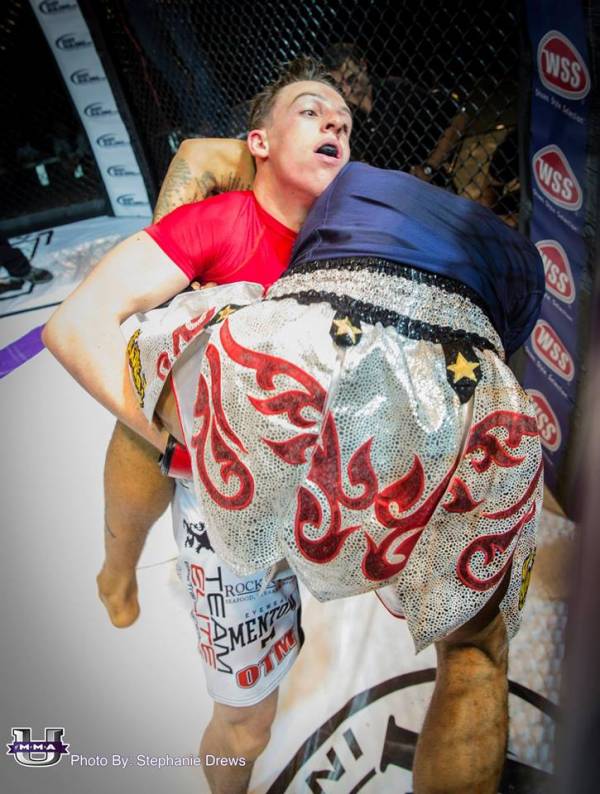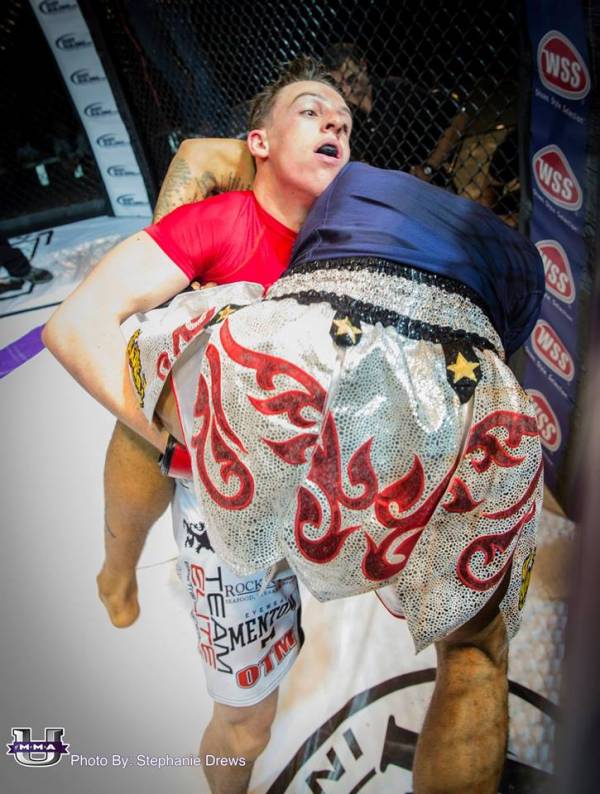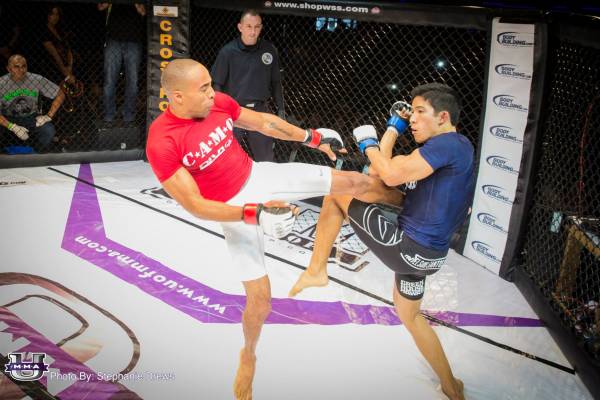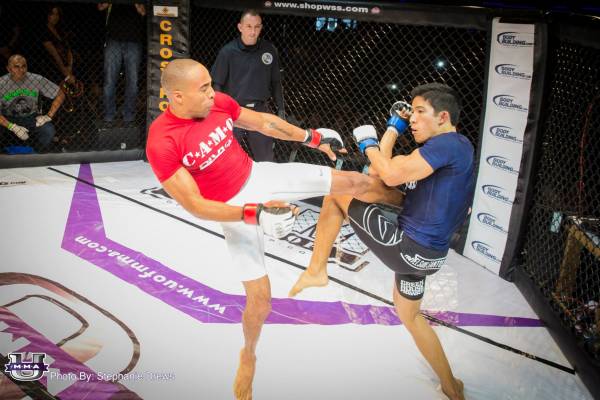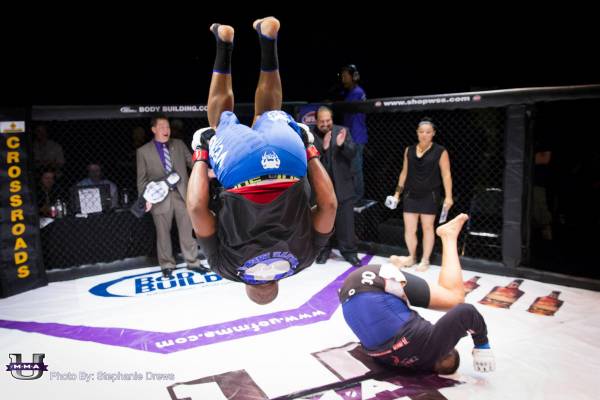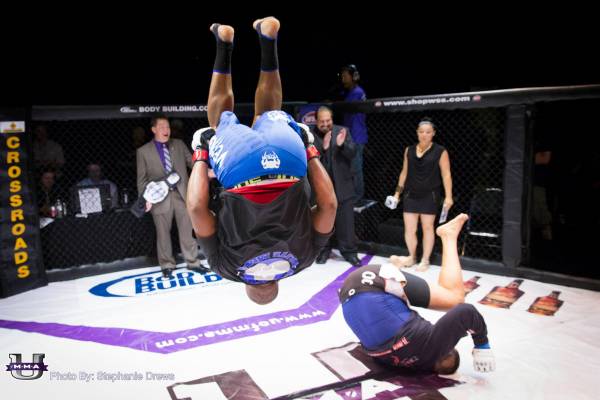 Visit U of MMA at their website or their Facebook page to see more photos, and learn more about Jay and Turi in our exclusive interview.