For ambitious young baseball players, exposure is the name of the game. Fresh, young talent comes out of the woodwork each year. To make it to the next level, players need to gain the attention of college coaches and professional scouts. Here's how you can stand out in a crowd of first-rounders, bonus babies, and potential phenoms.
The One Thing All Scouts Want
The main quality scouts look for is player potential – who you could become on the field and off, rather than who you are now. Scouts know what resources will be available to their players, so they envision what the player will look like after a year or two in the college program or a minor league setting. It's about the future, not the present.
You cannot control the future. I tried, and it fails 99.9% of the time. So how can you get noticed by the scouts who hold the key to the diamond-shaped castle?
"Once we as scouts get around to watching them play, they need to be a "baseball player" – worried about the things they can control, not what people think of them, focused on having fun and being a good teammate, not worrying about scouts or rankings or the rest of the noise out there." New York Yankees Northeast Area Scout
Every scout looks for the same thing: potential.
Look the Part
You only have one impression. Make it count. If you show up late, your uniform is dirty, or you look like something out of the Bad News Bears, chances are you will be crossed off the list.
Clean Your Cleats: Before you get to the field take some scrubbing bubbles, spray your cleats and wipe all of the dirt and dust off. I spent 45 minutes scrubbing black cleats as a high school freshman before going to my first Mets tryout. Excessiveness aside, I looked good and it did wonders for my confidence.
Wear Clean Pants: If you wear them short, have them hemmed and fitted. If you wear them long, make sure they don't interfere with your cleats. If you don't have a fitted pair of pants, high socks or stirrups are a good choice for scouting events. And make sure you have your belt. Nothing looks sloppier than pants without a belt.
Have the Right Equipment: You shouldn't have a fourteen-inch glove if you play infield, nor should you have a 11 ¼-inch glove if you play centerfield. Own your position and get the right equipment. If you are a hitter, have your batting gloves, helmet, and bat ready to go. Don't rely on others to provide what you need. Remember you are all fighting for the same spots.
Sunglasses or Eye Black: Always bring a pair of sunglasses to the field or wear eye black as a position player. You'd rather be prepared for that high pop fly than fight the elements and look bad doing it. Eye black should be simple. Don't channel your inner Braveheart.
Tuck it In: Tuck your shirt in and keep it tucked. End of story.
Wear Your Hat the Right Way: Like it or not, you are not Fernando Rodney.
Don't Walk, Run
While pitching for the University of Connecticut (UCONN), I played with one of the most underrated players in the Big East Conference for two years. He was our second baseman and stood about 5'8" tall and weighed about 160lb soaking wet with cinderblocks in his pockets. But none of that mattered. What stood out was not that he was the best player on the field, although often he was, but the fact that he never let anything about an at-bat or error in the field change his passionate approach. He would sprint onto his field position from the dugout no matter what.
He showed up with a clean uniform, but by the end of the game it looked like something out of a mud-wrestling match. Although his numbers were great at UCONN, his passion, leadership abilities, and way he played the game made him stand out from the several first-round picks on the field (including Mike Olt, George Springer, Matt Barnes, and Nick Ahmed). His talent, heart, and hustle eventually helped him get drafted for the Chicago Cubs organization.
"The most successful players I've scouted are the ones who love to compete, love to play the game, love the preparation and the push to be better each time out. Those prospects make scouting them fun because they hold themselves to a high standard of what kind of player they want to be and they aren't concerned about the stuff that becomes distractions." Matt Hyde, New York Yankees North East Area Scout
Stay Within Yourself
Players who feel they don't measure up to others or who focus on impressing scouts and coaches often try to stand out by doing something different. Fight the temptation to change your approach to the game. It is important to play the best version of your game, and to showcase the skills you've been working on all year.
If you are an average hitter but you can run and field, you'd better make sure that you show those skills. During in and out (pre-game infield and outfield) make sure you hustle onto the field and show enthusiasm while fielding your position. When you try to do something you're not used to or capable of, you may find yourself unable to stay calm in high-pressure situations. This has manifestations on the field, like gripping the bat or ball a little tighter or making careless mental and physical errors.
Staying within yourself requires a lot of maturity, a quality that all scouts are always looking for. The game is hard enough and putting external pressure on yourself is not necessary. Play your game as best you can and leave it all on the field.
Act Like a Professional
After I read the book Thinking Body, Dancing Mind (I still reference this often as a coach) my motto became 'Act as if.' I wrote this in my hats and used it as a mantra that I could go back to when I was struggling on the field. After reading this book my senior year of high school, I made it my daily mission as a baseball player to act as if I was on the mound of a big league park. Imagine yourself as the major leaguer you want to become – the player you want to be.
Acting like a professional entails not showing too much emotion when eyes are on you. The game of baseball is about being consistent and steady, both in your playing abilities and your emotions. Controlling yourself emotionally is a great sign of maturity. Don't get too high and don't get too low. That includes celebratory dances after a home run. Act like you've been there before.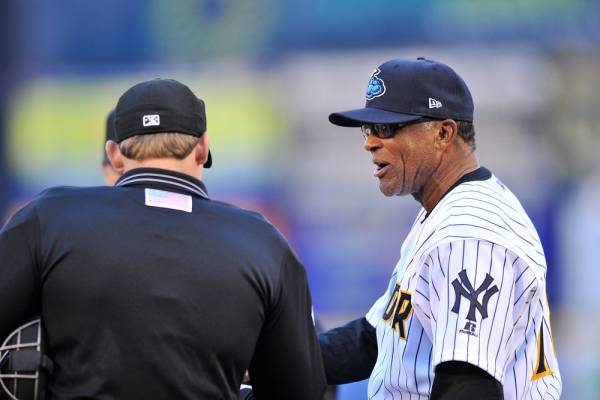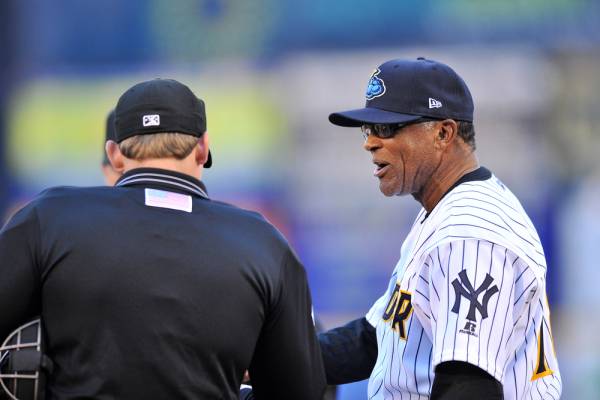 Baseball is all about being consistent and steady.
Trust Your Game
There is only so much we can do to enhance our natural ability. But we can control the level of attention we apply to the game. When you are performing in front of scouts and coaches, stay confident in your abilities and what you did to prepare. Trust that even if you don't play your best game, you can still exhibit characteristics that will add value to their program or organization.
Outside of superstars like Mike Trout, the people that go the farthest in this game are those who play the game the correct way and display the unteachable qualities of leadership and preparation.
More Like This:
New on Breaking Muscle Today
Photos courtesy of Shutterstock