Last week we talked about the benefits, drawbacks, and misconceptions about juicing. Just to be entirely clear, I'm not advocating for a 100% raw or liquid diet whatsoever.
Last week we talked about the benefits, drawbacks, and misconceptions about juicing. Just to be entirely clear, I'm not advocating for a 100% raw or liquid diet whatsoever.
However, adding a fresh juice into your daily regimen can potentially significantly augment your health by flooding your body with powerful nutrients. Joe Cross from the film Fat, Sick, and Nearly Dead calls it "freebasing nature."
So you want to get going and start experimenting with juices, but you don't know where to start? There are two ways to go – buying a juicer and making your own juices or buying freshly-made juice from a grocery store or juice bar.
Making Your Own Juice
In the long run, this is by far the most economically feasible way to go. Relying on pre-made juices can get extremely expensive. Moreover, you have more control of the proportions of different fruits and vegetables that satisfy your tastes and goals.
But what juicer should you buy and why? There are a million of them on the market and every time you turn on the TV it seems like there's a different infomercial advertising the latest and greatest. The bottom line is you really can't go wrong with any of them, but there are two machines in particular that I really like.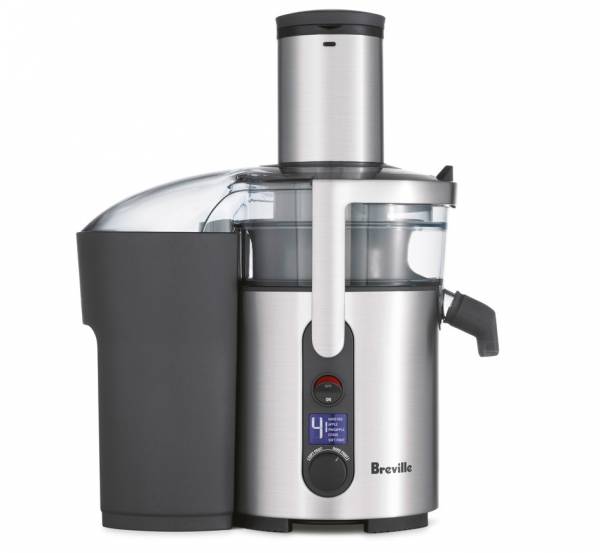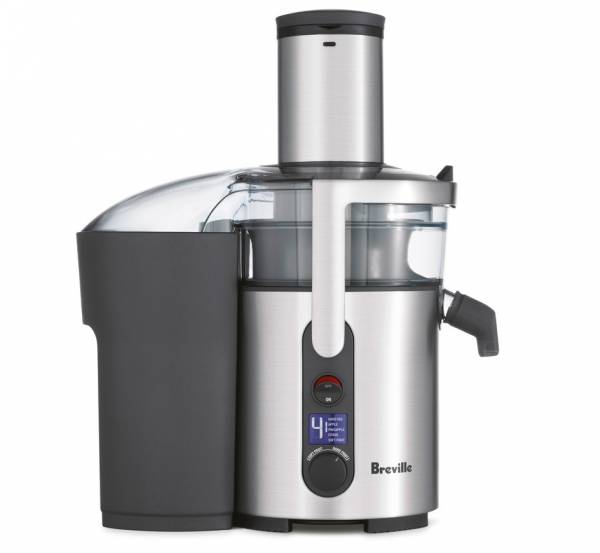 Pros:
It's incredibly easy to use and to clean up.
The feed tube where you put the food in is huge, so you don't even have to cut anything up most of the time. You can fit whole cucumbers, celery, carrots, and even medium-sized apples in there, which makes the actual juicing process ridiculously fast.
The five speeds make it better with soft veggies than most centrifugal juicers.
It looks pretty nice on your countertop.
Cons:
It's a centrifugal juicer, which means the food is cut and then spun in a circle in a strainer. This isn't the ideal way to juice vegetables as you do end up losing a fair amount of useable material and the juice oxidizes rather quickly.
It doesn't juice leafy greens like spinach, kale, dandelion greens, or beet greens all that well.
It's pretty big so if you're short on counter space, it may not be the best option for you.
The Bottom Line: If you're just getting started with juicing and want to pick up a nice-looking, easy-to-use machine, this is your best bet.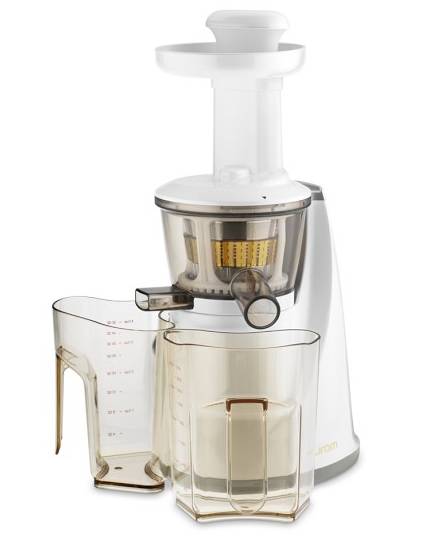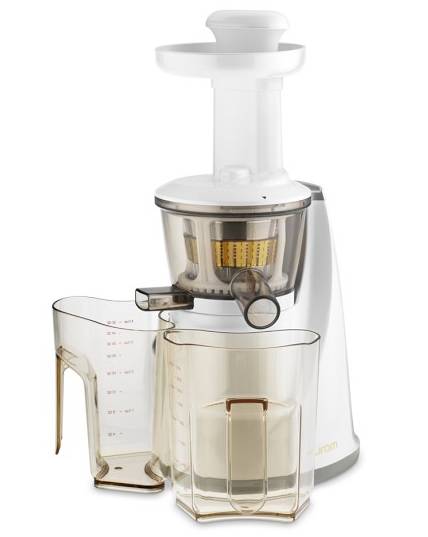 Pros:
It's a masticating juicer, which means it actually squeezes the foods with an "auger" or gear, and then pushes the juice through a screen. The process makes higher-quality juice than the centrifugal juicers that doesn't spoil as quickly, and it's much more effective at extracting the juice out of just about everything, leaving you with less waste.
It works great with leafy greens, unlike the Breville.
You can actually make almond milk with it, using simply almonds and water (other kinds of nuts will work too).
Cons:
The feed tube is pretty small, so you'll need to spend more time chopping the produce into smaller pieces.
The juice it produces is a little pulpy, so if you want your juice pulp-free, you'll have to strain it.
It's a bit pricier than the Breville, or most other juicers for that matter.
Bottom Line: If you're serious about getting as many greens as possible in your juice and are okay with spending a bit more time with it, you really can't get much better than the Hurom. It lists for $329.99 at Amazon.com.
Buying Juices
If you don't have any kitchen space, don't think you have the time, or just don't want to put the effort into making juice on a regular basis, you can always pay someone or some company to make the juice for you. Whole Foods Markets will make juice pretty much any way you want, as will many juice bars at health food stores.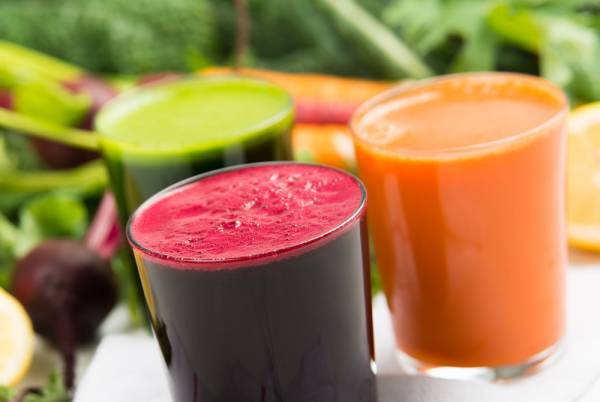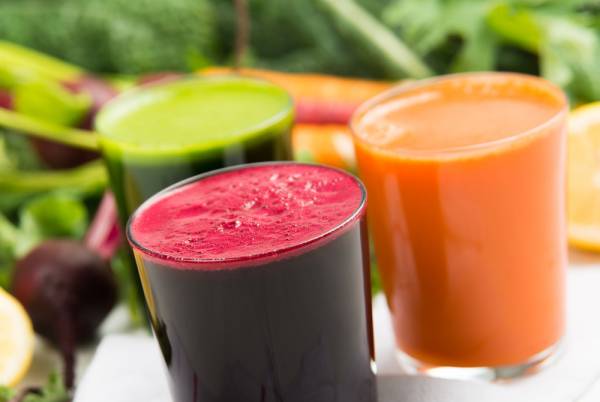 There are also some good juice chains popping up in various parts of the country. In Los Angeles, there are tons, but Pressed Juicery is definitely the best. They have multiple locations from Downtown, to the Valley, to the Westside.
They also have juice subscriptions where they will deliver to you anywhere in the country.
In Austin, I've heard Skinny Limits is a great company. If you live in New York City, you're pretty much inundated with juice bars on every other corner. Organic Avenue and Juice Press are my personal favorites.
It's pretty easy these days to find somewhere to buy a juicer or find someone to make it for you, so try incorporating it into your daily regimen. And if you give it a shot, let us know how it goes by leaving a comment below!
Photos 1 & 4 courtesy of Shutterstock.