For weeks at Titans Fitness Academy in Halifax, Nova Scotia, an empty protein tub sat on the ledge at the main entrance. A hole was cut into the lid and the sign taped to the tub said, "Send Presley to Worlds (or buy Wendy's for Peter)." Members dropped their coins and bills into the tub as they passed, wanting to contribute to what was going to be a defining moment for both Josh and our club. We were excited for everyone to see what we already knew – that Josh Presley is one of the best purple belts in the world.
Josh began training at Titans Fitness Academy under Renzo Gracie black belt Kevin Taylor as a teen in 2007. As he explained to me, "I always played hockey but wasn't super good at it, and kind of got to a point where there were not many leagues to play in, so I wanted to find another sport that was a little more individual. Also by the time I was done playing hockey I was also super overweight, like over 200 pounds." Josh didn't know what the World Jiu Jitsu Championships were back then, but he did know right away that he had found something special in jiu jitsu.
In addition to his recent bronze medal at the 2013 World Championships, Josh won the silver in 2011 and the bronze in 2010. He is a three time Abu Dhabi Pro Canadian Trials Featherweight Champion, three time Abu Dhabi Pro Canadian Trials Open Weight Silver Medalist, New York International Open Featherweight Champion and Bronze Medalist in the Open Weight Division, U.S. Grappling Sub Only Champion, Miami International Open Featherweight Champion, and received a gold medal at the 2009 Pan American Championship as a white belt. The list continues.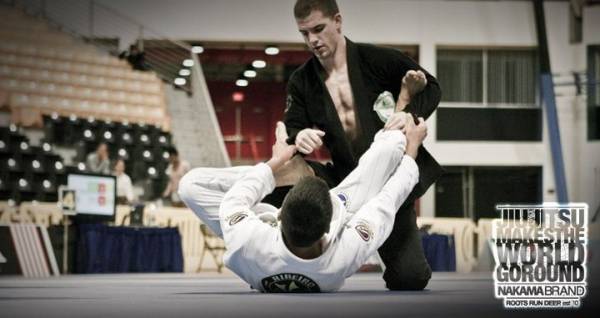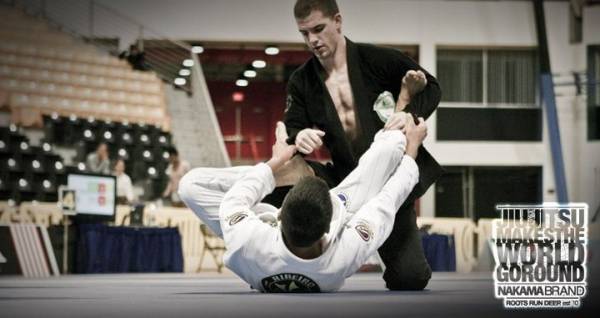 When Josh returned from Long Beach, California, we sat down and talked about his experience. Because there are so many people in the divisions, each competitor has to win numerous matches to get to the top, which comes with more opportunities to either dominate or make a mistake. There were 99 competitors in the adult male purple lightweight division this year. I asked Josh how competing at Worlds was different than some of the other tournaments he's been in. He explained:
"Because it's Worlds you know guys are going to be just givin' 'er, right? Guys will fight stuff to the end. I actually hurt a dude's elbow pretty bad in an omoplata that I think we're going to show later on. I can feel guys are going hard all of the time but I'm pretty used to that. I'm used to rolling against guys of all different sizes and skill levels (at Titans). I try to stay pretty relaxed during the tournament so any time the guy tries to start out super aggressive I'm usually prepared for that. But I felt the competition was super tough and mostly just because my first three matches were back-to-back-to-back. I think I only had seven minutes between matches for the first three that I had, so that was tough, but I expected all of them to be tough. It's the Worlds. Everyone went there from who-knows-where to try and win, right? I just don't want to get sent home before anybody else."
Included in the playlist of Presley's 2013 World's matches is the quarterfinal match that guaranteed a medal to the winner. Josh won the match with the omoplata variation shown in the video below:
Josh's final match was a tough battle that ended with a victory for his opponent, who went home with the silver medal. Said Presley of the match, "That was a tough match, he was really good. I knew who he was before. I'd seen a little bit of him rolling and I knew he was a tough dude in the division and usually you have to fight those guys." After a close fight, Josh simply ran out of time. "I lost on points 5-2, but it was, I mean, obviously I was disappointed after that, but it was a good match."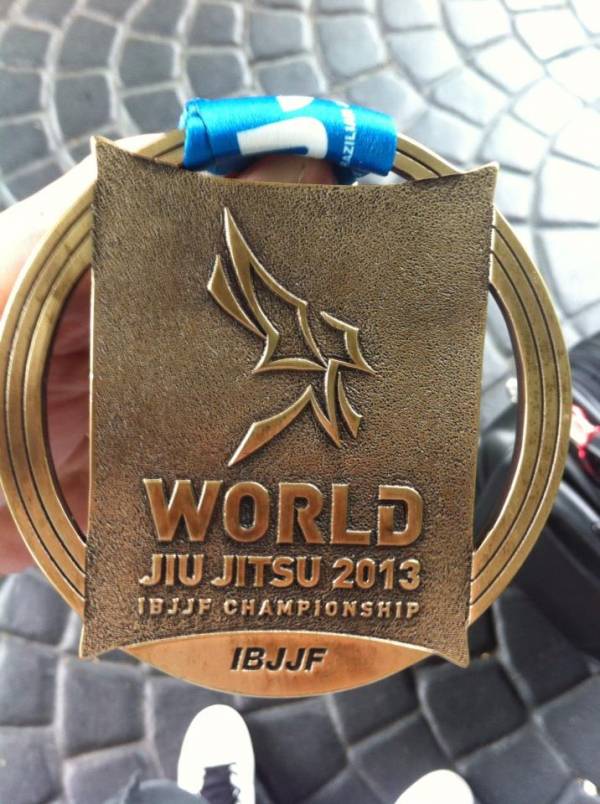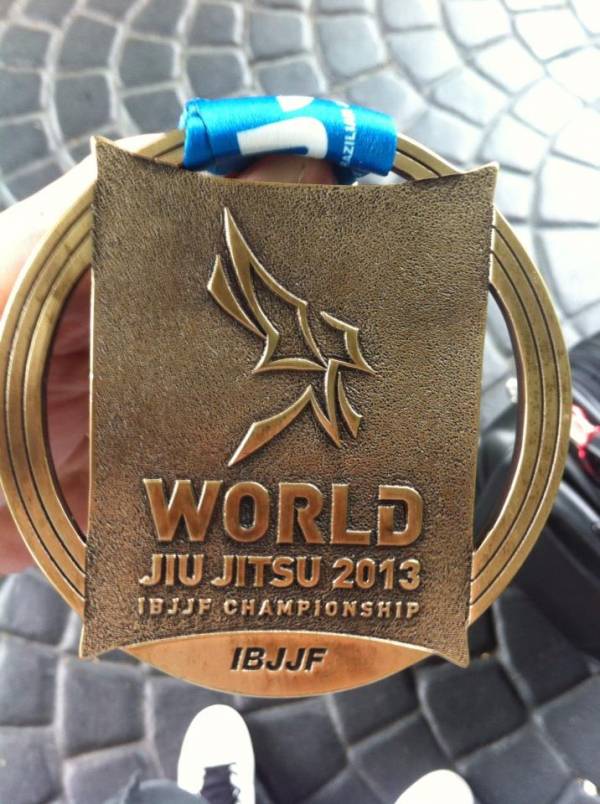 Although popularity is growing, most of the population has no idea what BJJ is. Many assume it's a misspelled sexual act. One of the highlights of Josh's trip to Long Beach was the atmosphere of the tournament. "It's not often you find that many people all at one time and have them in a big stadium that's just all jiu jitsu for four or five days. To me it's the coolest thing ever because everyone is there for the same reason as you are – they just love jiu jitsu." He continued, "We have a decent-sized club, say we have thirty to forty people who do jiu jitsu, but imagine if you have a couple thousand people who do jiu jitsu all in the same spot. It's just super cool. You can go up and talk to anyone."
Aside from all of the new people he met, Presley saw some familiar faces in the crowd. "All the people that I watched when I started like Cobrinha, Andre Galvao, Braulio Estima … all those guys are there to watch and compete, too. Marcelo Garcia was actually cornering the guy I fought against in the semi-final. And I mean, I watch all his videos on YouTube and on his website and stuff, you know, so it's just kind of cool that he saw me fight one of his guys, right?"
Although it would be cool to meet the BJJ legends, I don't believe that because people live in a bigger city or train in a famous club that they are better than our local athletes. Being from Brazil or training on the same mats as legends like Royce Gracie does not guarantee greatness, no matter what Lloyd Irvin, Jr. tells you. The secret to greatness is hard work, and although I believe Presley has an aptitude for jiu jitsu, he gives all of the credit to mat time. Josh works full-time, yet he trains two to three hours a day, five to six days a week. Our advanced classes include a warm-up, drills, technical lessons, and then seven to eight rolls at seven minutes each. I have never seen Josh sit out for even one roll in the last four years. In addition to his BJJ training, Presley runs two to three times a week and does kettlebells with brown belt Josh Wincey, who recently completed the Level 2 certification under kettlebell genius Steve Maxwell in New York City.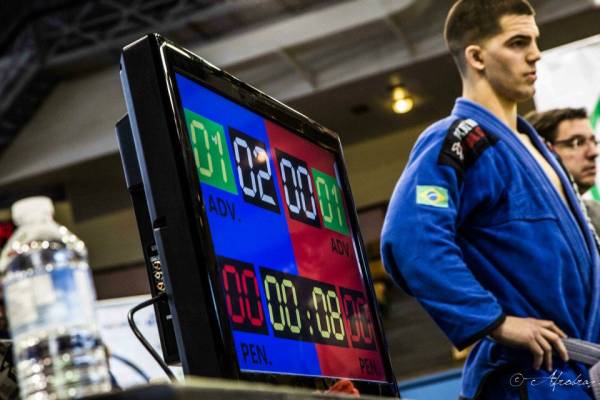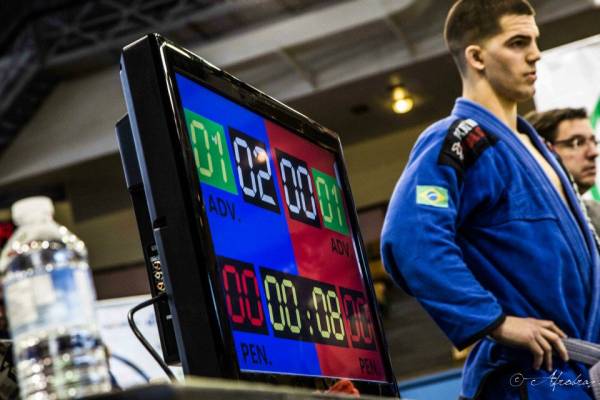 With his recent return from the toughest tournament of the year, Josh hasn't nailed down his plans for the next competition year. He loves to compete, though, and is open to super-fight opportunities with Brazilian Jiu Jitsu organizations worldwide. If your company is interested in sponsoring Josh or inviting him to compete, he can be contacted on Twitter or by email at [email protected].