Twitter Chat with Nia Shanks – June 4 at 2:30 PM PST (5:30 EST)
You really can't go wrong with Nia Shanks's approach to training and nutrition. Whether you're a seasoned athlete or an absolute beginner, her programs are simple, flexible, and effective.
If you're not familiar with Nia's work and the "Lift Like a Girl" revolution, you're in luck. Not only is she our current Featured Coach, but she's also joining us for a Twitter chat on Tuesday, June 4! Don't miss this opportunity to ask Nia all your questions about training and nutrition. She'll also be giving away a copy of her e-book, Sane and Simple Nutrition, to one participant.
If you're not familiar with Nia's work, here are our reviews of three of her programs:
You can also follow along with Nia's programming and read more of what she has to say about her training philosophy here.
We asked Nia a few questions about her athletic journey, her approach to training, and the e-book she'll be giving away to one lucky chat participant. Here's what she had to say:
Q: Tell us a bit about your own athletic journey.
A: I started strength training when I was about 15 years old, and I've been going ever since. Strength training is my job and seeing what my body is capable of doing and increasing my strength is my passion. I also love hiking, skiboarding, and doing anything else outdoors.
Q: In your opinion, why is strength training important for women in particular?
A: Strength training is excellent because it allows women to build the body they really want – leaner, stronger, and healthier. However, strength training is also a great tool for increasing self-confidence. Most people don't discuss this awesome perk, but I've seen it happen with every female client. Strength training allows women to focus on what their body can DO and not just how it LOOKS. Finally, it allows women to become better versions, stronger versions, of themselves.
Q: What is unique about your own approach to strength training and staying strong and healthy?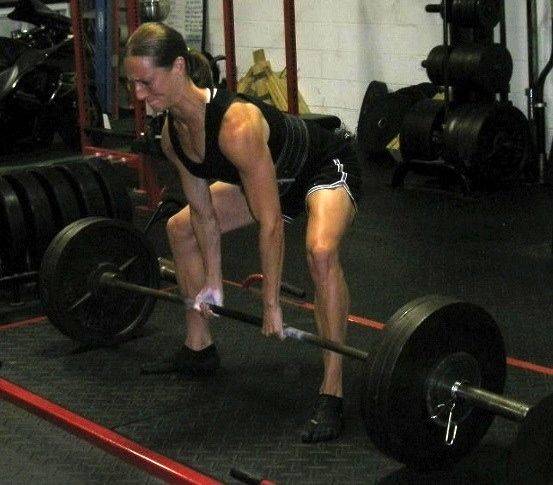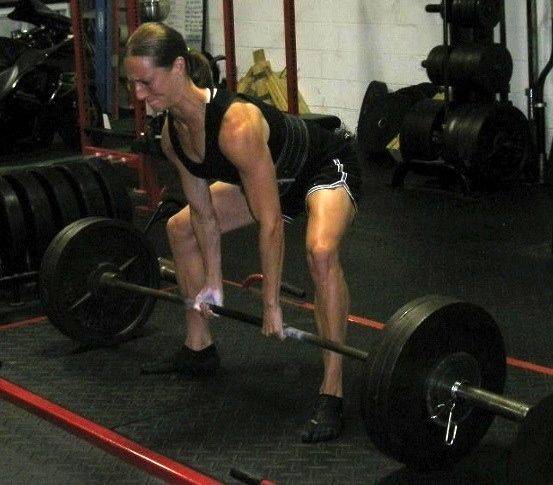 A: I put a huge emphasis on keeping things – in regards to strength training and nutrition – as sane and simple as possible. Building a better body is a process that should enhance your life and not dominate it. For example, if you're constantly stressed out from your nutrition and workout regimen, then something needs to change. Bottom line, I encourage people to strip everything down to the basics because they work and can be sustained long-term. When all else fails, KISS (Keep It Sane and Simple).
Q: Tell us a bit about "Sane and Simple Nutrition."
Sane and Simple Nutrition is the ultimate anti-diet guide that gives people the power to ditch diets and break free from OCD eating habits for good. In the end, they regain their sanity and discover how easy it is to eat to build a stronger, leaner, and healthier body.
Thanks Nia! Got questions of your own? Join us for a Twitter chat!
Here's how to get in on the conversation:
Log into Twitter on Tuesday, June 4 at 2:30 PM PST (5:30 EST)
Follow the hashtag #RealKnowledge
Ask away! The floor will be open for questions for one hour until 3:30 PST. Be sure to end your question with the hashtag #RealKnowledge to lock into the chat.
Stay tuned after the chat to find out if you won a copy of

Sane and Simple Nutrition!
Note: Twitter is great, but it can be overwhelming. If you want to declutter your Twitter feed and just hear the conversation, you can log in at TweetChat.com to follow the chat. Once you've logged in to the website, just type the hashtag #realknowledge into the search box at the top (it's kind of hard to see) and you'll be directed to a chat room.
Be sure to stay tuned for future Twitter chats with coaches from every discipline! If you missed last month's chat with Pat Flynn, you can read some highlights here.
New to Twitter or have questions?