Twitter Chat with Pat Flynn – April 30 at 1:00 PM PST (4:00 EST)
If you're looking for a quick way to build muscle and shed a few pounds, look no further than Pat Flynn's metabolic conditioning kettlebell programs. We featured Pat and his kettlebell complex workouts earlier in 2013. Now we're thrilled to announce that he will be joining us for a Twitter chat on Tuesday, April 30.
If you missed Pat's articles and programming, be sure to check them out here. Here's a little sample of what Pat's fast, furious, and brutal kettlebell complexes look like:
The Great Destroyer - Incinerate Body Fat with this High Intensity Kettlebell Complex
As a sneak peek, Pat answered some questions for us about how he got started with kettlebells, what's so great about kettlebells anyway, and the program he's giving away to one chat participant.
Q: Tell us how you got into kettlebells.
A: Not many people ask me how I stumbled into kettlebells, which stinks, because it's a fairly interesting tale – not humongously interesting, but fairly. It only becomes humongously interesting if I stretch it out just a little bit, but then I run the risk of it snapping back at me – and I wait impatiently, but enthusiastically, to tell it to whatever soul is willing to lend an ear. Sometimes I don't even wait for the them to ask, or even give them a chance to, I'll just start all on my own, just like that lawnmower did in Maximum Overdrive right before it started butchering people, except I don't butcher people, I just talk to them, although a great many I talk to might say they'd rather been butchered.
The reason why the tale of how I came about the kettlebell is so endearing is not because it trebled the size of my biceps – which previously resembled two teensy little bird eggs – or because it augmented my traps to look like I had grown a pair of boobs on my neck, or because it whittled my waistline or cleared up my acne, or even because it alleviated my ADD and corked my tendency to write run-on sentences. No, while all of that MAY be true, depending on who you ask, what really makes the tale so charming is in fact that I rarely mention any of that at all!
So here's how it happened: I was just starting college, and was hanging out with Som(!) – who, if you want to know, is an Indian ninja, and that's legitimate – who just so happened to be working out with kettlebells(!!) and then he said I should work out with kettlebells too(!!!) and so I did(!!!!) and then I had to go and do some, like, really crazy amount of snatches to get certified by a Russian (that really wasn't any fun at all, so I'm not going to put any !'s after that). I think I was the youngest to ever do it, at the time. But I could be wrong.
Q: Nice! Indian ninjas and Russian kettlebell gurus make for a great story. So what's so great about the kettlebell anyways, and what makes your style unique?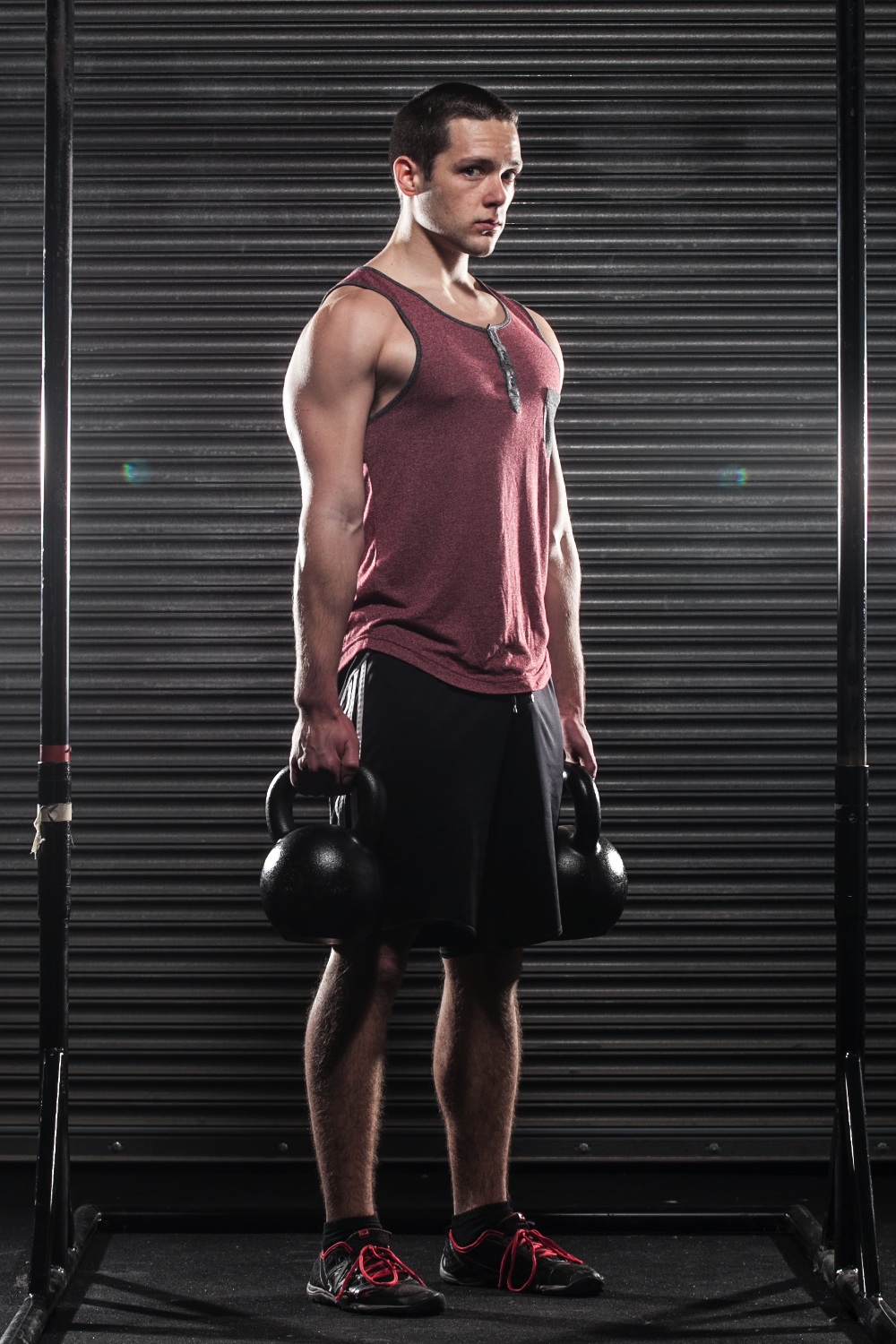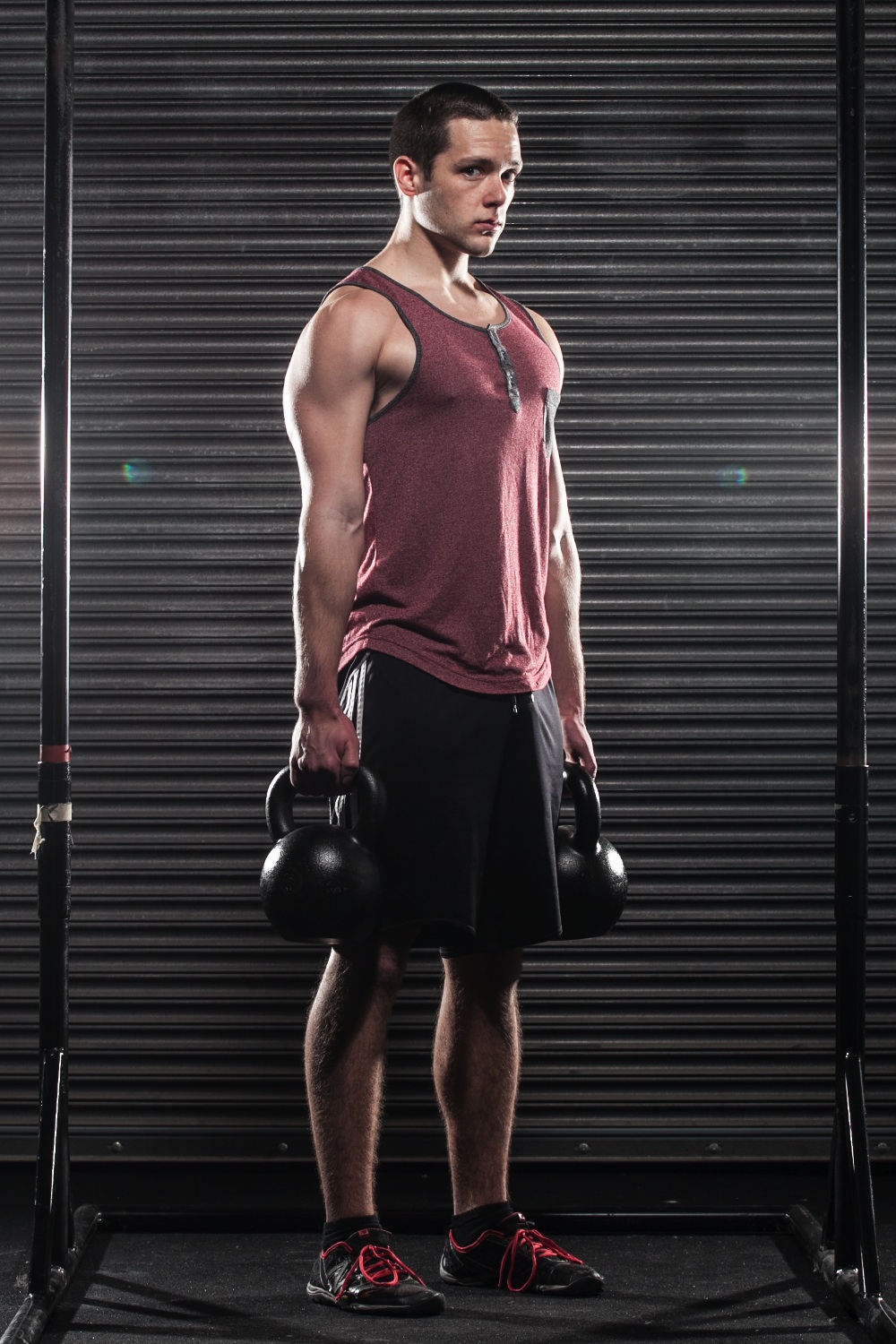 A: I have been presented the opportunity to be ostentatious, and this will now allow me to serve out my primary function as a human being: to think very hard on myself until I am utterly exhausted of the subject matter or pass on to Bliss Eternal, whichever comes first. Either way, you should get comfortable.
The kettlebell is a marvelous device, for what it is; which is to say a hunk of iron with a handle on it. It's simple, brutal, and superb. But a tool, kettlebell or otherwise, is only effective to the extent that it is utilized effectively. A hammer serves little good purpose when it is held upside down.
I've taken a somewhat backwards approach to kettlebell training. Where kettlebells have most commonly been employed as an instrument for strength training, I rely on them largely for metabolic endeavors: to augment capacity, improve metabolic efficiency, and chop fat, of course. This is not to say that I don't do any strength work with kettlebells – it is doubtless that I do – I just believe the kettlebell lends itself uniquely to metabolic conditioning, specifically through kettlebell complex training, which is sort of what I've become known for, I guess.
Some would call me fat loss guy, whatever that means. But really, I consider myself a health coach guy. I'm not a strongman, per se, but I am a strong man, I move without inhibition, and I look really good with my shirt off, if I may be so immodest. I guess that's what I teach people to do. Yes, that's it precisely.
Q: Excellent! Everyone wants to look good topless, right? Could you tell us a bit about your program, "The Birth of a Hero?"
A: The Birth of a Hero is my manifesto, my 5th Symphony, if you will. On second thought, that was perhaps a bit too strong. Let's say my 2nd symphony.
I published the original version, entitled The Power of Complexes, a few years back, which was admittedly more of a duodecimo pamphlet than it was a book. But the response, to my delight, was immensely favorable and so it merited an expounded edition. That's how The Birth of a Hero came about.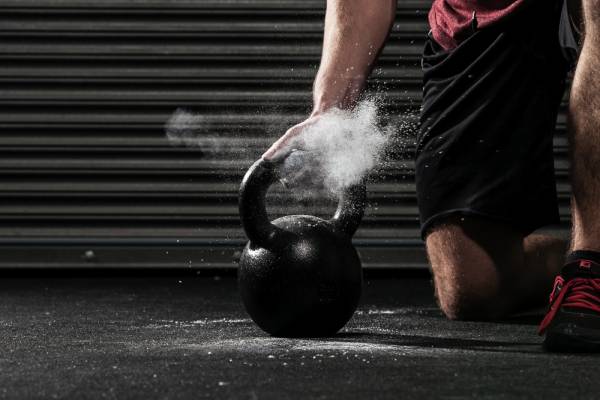 If you haven't already figured it out, this is a strength and conditioning program based around kettlebell complexes – the damnedest ever seen, from what I've heard. Kettlebell complexes, for those of you might not know, are a series of kettlebell exercises performed successively and uninterruptedly, thus permitting you to train multiple muscle groups and energy systems simultaneously. Because you do not smoke any one muscle group too much at one time, but maintain a high level of stress on the system as a whole (heart, lungs, kidneys, etc), there is a colossal metabolic impact and caloric afterburn. It's damn effective, especially for fat loss. Not to mention wonderfully time efficient.
I am currently working on the next edition, which will be more of an encyclopedia than anything else. But that's a few months away, if not maybe even a few more. I am also writing a "For Dummies" book with Dr. Kellyann Petrucci (author of Living Paleo for Dummies), tentatively entitled Paleo Fitness for Dummies. I wish I could give a few copies of that away, but it's not done yet.
For those of you who aren't so lucky to win a copy, I also run a full-time blog, ChroniclesOfStrength.com, which I think many of you may enjoy. And I publish the Chronicles of Strength Inner Circle newsletter, where I share my best (and sometimes zaniest) ideas on strength training, metabolic conditioning, nutrition, and anything else you could ever possibly need to reach your fitness and health goals.
Needless to say, all of this writing makes my very, very tiredasljlyda;lsdjkd…
Thanks Pat! Got questions of your own? Join us for a live Twitter chat!
Here's how to get in on the conversation:
Log into Twitter on Tuesday, April 30 at 1:00 PM PST (4:00 EST)
Follow the hashtag #RealKnowledge
Ask away! The floor will be open for questions until 2:00 PST. Be sure to end your question with the hashtag #RealKnowledge to lock into the chat.
Stay tuned after the chat to find out if you won a copy of Pat's kettlebell complex program, The Birth of a Hero!
Note: Twitter is great, but it can be an overwhelming place. If you want to declutter your Twitter feed and just hear the conversation, you can log in at TweetChat.com to follow the chat. Once you've logged in to the website, just type the hashtag #realknowledge into the search box at the top (it's kind of hard to see) and you'll be directed to a chat room.
Be sure to stay tuned for future Twitter chats with coaches from every discipline!