We receive free products and receive commissions through our links. See
disclosures page
.
With the growth of the fitness industry – especially with the growth of CrossFit, yoga, parkour, Olympic lifting, and even aerial training – comes growth in the fashion industry. There is a large market for women in regard to fashionable, yet functional exercise clothing. And whether we know it or not, what we buy makes an impact not only on our economy, but also on our environment.
Why I Buy the Clothes I Buy
lululemon has almost become synonymous with CrossFit and yoga. If you CrossFit, you wear lululemon, right? Having become a bit disenfranchised with the brand and its practices (yes, I was once a heavy lululemon addict), I recently began to look else where for more economical and sustainable clothing companies.
I've compiled a list of some of my favorite brands that are a bit obscure and not so much in the limelight. I have tested a large number of brands of clothing through CrossFit, Olympic weightlifting, gymnastics, running, yoga, and the laundry machine (that's a big one). These are the brands that came out on top.
Top Eco-Friendly and Sustainable Brands
teeki's sustainable process begins by collecting plastic PET containers from their local community recycling center. They are sorted by type and color and stripped of their labels. They are then cut into flakes and melted into pellets. The pellets are melted and extruded to make fiber. teeki's hot pants are made of 79% recycled plastic and 21% spandex.
For a company that works at this capacity, you get a lot of bang for your buck. I have teeki pants that are four years old that still act like the day I bought them. They wick great when I'm working out, so I don't get that sweaty feeling all over my legs on hot days. I actually wear these pants in the summer. They not only make leggings, but they also make three-quarter crops, bell-bottoms, and bum shorts.
teeki also have some very fun prints even though they are limited due to their approach. They use an eco-friendly printing process that produces no waste. Mass producing companies tend to use processes that use massive amounts of water and dye that can result in polluted water systems and ground contaminants.
teeki is made in the United States in Los Angeles, California. Prices range from $46.00-75.00 per item.
ZuVi is very similar to the teeki brand. The prints on ZuVi are a bit more elaborate and wild than teeki. I personally love the crazy prints that ZuVi puts out there as it can make for unique clothing matches. ZuVi's pants also feel very comfortable for women with a larger hip and thigh base, which is great for lifters and CrossFitters. They make leggings, bell-bottoms, and three-quarter crops. These pants have great wicking capacity and keep you dry when you are sweating.
ZuVi's sustainable process begins with recycled plastic, which is cleaned and then stripped of all labels. The plastic then turns into bale, which in turn becomes thread. They mix the recyclable thread with spandex to create the fabric used in their clothing.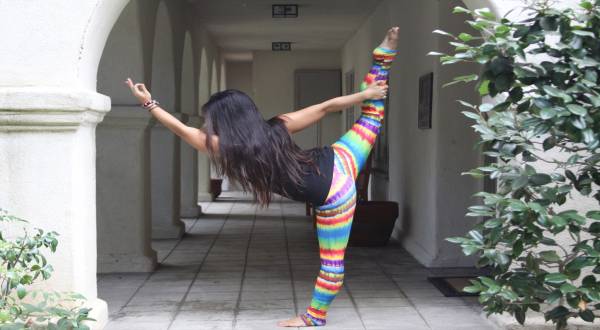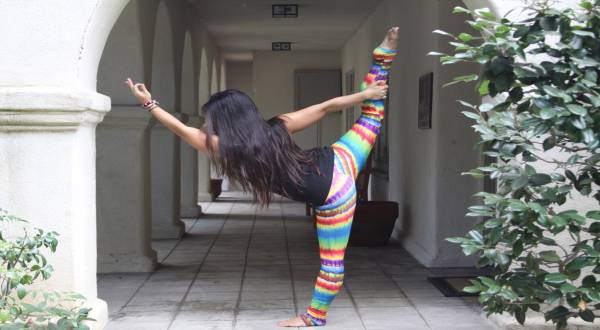 ZuVi is made in the United States in Los Angeles, California. Prices range from $39.00-70.00 per item.
Best Small Business Brands
Fractal 9
Many have not heard of Fractal 9, but I highly encourage you to check out this company. Fractal 9 is a small company developed by Christine Ravel. She started this company from the ground up and does her own designs and sews all her clothing in her home.
Christine's clothes fit amazingly and are great for women of all sizes. She also does custom sizing for no extra charge through her Etsy store. I have exercised in her bum shorts and they do not ride up like some brands, and are breathable as well. I hate wearing shorts most of the time, but I will wear Fractel 9 shorts.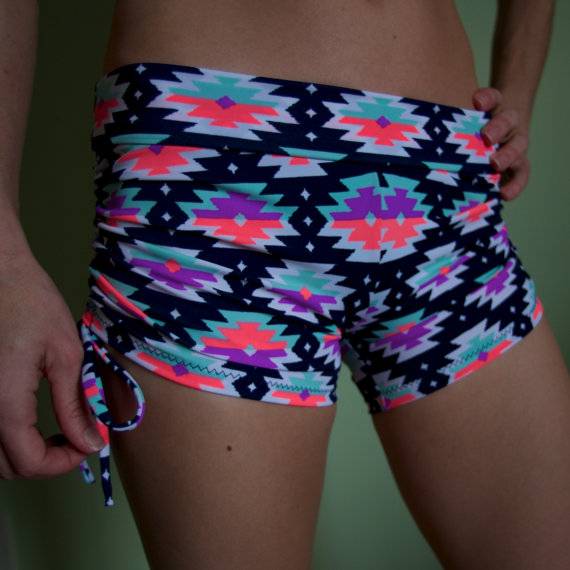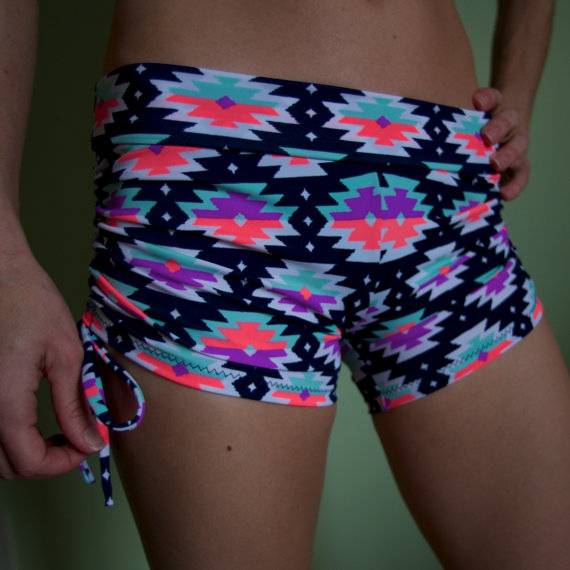 Fractal 9 also gives you the ability to customize your clothing designs. Fractal 9 makes leggings, three-quarter crops, bum shorts, and cinch mini-skirts.
Fractal 9 is made in the United States. Prices range from $30.00-65.00 per item.
Don't let the name yoga fool you. I have worn these leggings doing the hardest of CrossFit workouts with excellent results. This brand makes clothing to get sweaty in. The reason being that the creator of K.Deer, Kristine Deer, is a Registered Yoga Teacher who specializes in the Barkan Method, which is done in a hot studio and requires clothing that will wick and breathe.
Kristine Deer graduated from Syracuse University in fashion design. With her love of fashion and love for yoga, K.Deer was born. K.Deer makes leggings, three-quarter crops, bum shorts, headbands, skirts, and men's shorts.
K.Deer is made in the United States and they support many local businesses. All their production is done within a fifteen-mile radius of their design studio. This keeps a light carbon footprint because massive amounts of products do not have to be shipped from overseas production companies. K.Deer also helps the local economy by keeping all of their production so close to home.


K.Deer is made in the United States in New York and New Jersey. Prices range from $42.00-92.00 per item.
All of the clothing listed here had no pilling, torn threads, or torn gusset areas after years of wear. But when it comes to finding what works best for you, the best advice I can give when buying clothing from a new company is to buy one article of clothing before committing to several sets of clothes.
Just remember, where you buy from does matter. Whether we are present to it or not, what we buy makes an impact on our environment and our economy. Supporting local business and sustainable companies can have positive effects toward the future of fitness clothing. In addition, these brands are usually well priced and affordable versus bigger brands.
Do you have a favorite brand of clothing or a company you love to support? Post their information to the comments below so we can all hear about these companies.
Photo 1 courtesy of teeki.
Photo 2 courtesy of ZuVi.
Photo 3 courtesy of Fractal 9.
Photo 4 courtesy of K.Deer Haute Yoga Wear.