We receive free products and receive commissions through our links. See
disclosures page
.
EDITORS NOTE: We know how hard it is to gift shop, so we thought we would help you out with ideas. Here are some gift ideas from Nicole Crawford, mom of three, for the younger athletes in your life.
Nicole's Active Kids Holiday Wish List
It's a great time to be a kid. There are so many gift options out there for kids who are active and love sports, and the Internet provides a lot of options you might not be able to find in stores. I have a five-year-old, two-year-old, and three-month-old at home, so I have some ideas for the younger kids out there. I also included a few products for older kids and teens. If you have other ideas, share in the comments section below!
1. King of the Bench Onesie – $17.99
You have to start them young, right? Cafe Press has a ton of fitness-inspired baby onesies for pretty much any athletic baby out there. I'm eyeing this "King of the Bench" onesie for my own little powerlifter, but if the bench press isn't your baby's thing, you can also find onesies that say "Excuse me I just burpeed" or "I'd flex but I like this onesie."
2. WOD Toys – $22.95-$49.95
I received a few of the WOD toys to review last year and they are still some of my kids' favorite toys. You can choose from a barbell, plyo box, or kettlebell, and they also have plush toys for babies. I love these toys because not only are they fun for my kids, but they also keep them busy during my own workouts!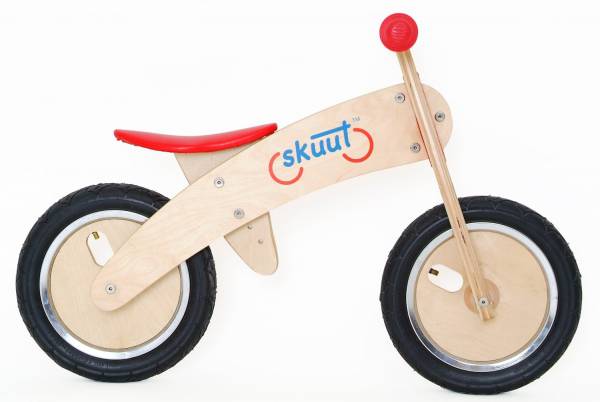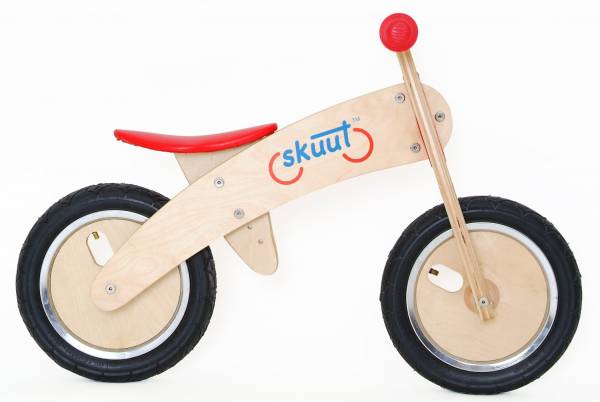 3. Diggin Active Skuut Balance Bike – $75.71
When we lived in Belgium we used to see little toddlers zooming around on these frequently. The balance bike is great for toddlers who aren't yet able to figure out the pedaling thing but still want to ride a bike like their siblings or parents. The Skuut bikes are well-made, and come in a couple different styles as well.
4. Wai Lana's Little Yogis Eco Tote Kit – $42.95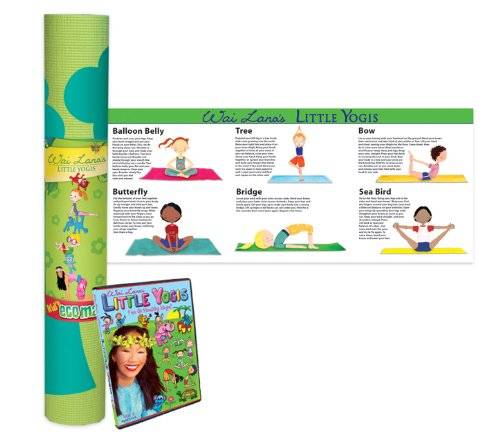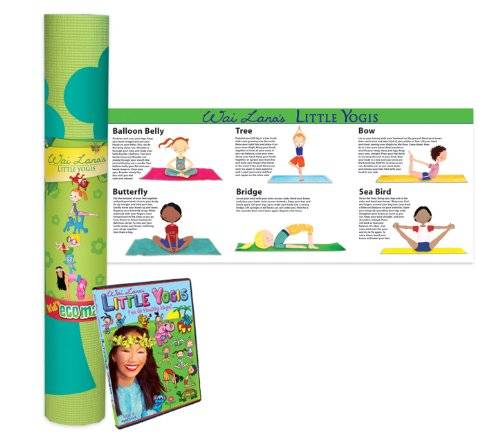 I might have to get this for my five-year-old daughter this year. The kit comes with an adorable kid-sized yoga mat, DVD, tote bag, and yoga pose poster.
5. Tumbling Mat – $149.00
I'm a big believer that basic tumbling skills are one of the first things a child should learn. This colorful, durable tumbling mat provides a great space for kids to practice tumbling indoors. It's a little on the pricey side, but you could give it as a gift for multiple kids, since it's appropriate for a range of ages.
6. Ring and Trap Combo – $17.49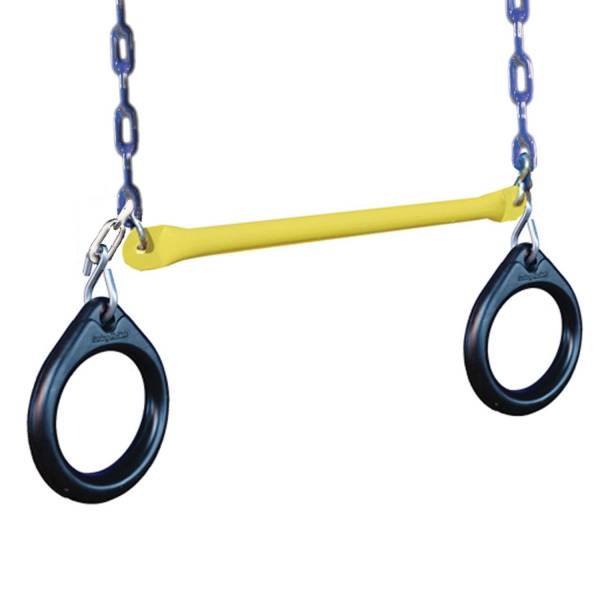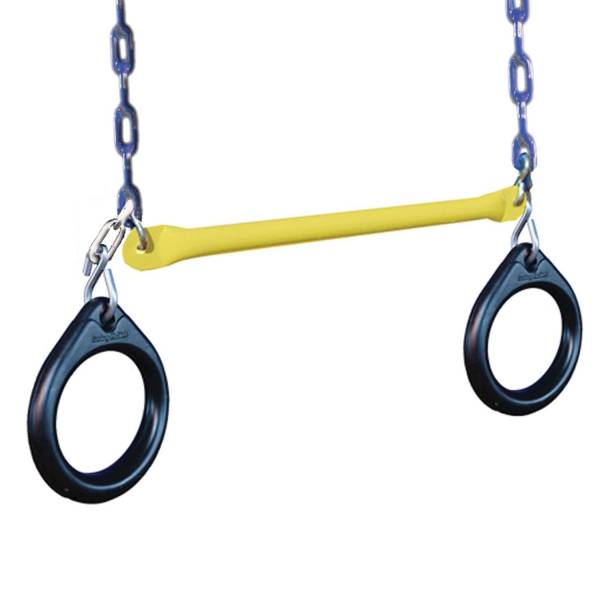 We bought this for my daughter and it's one of the best toy purchases we've made. If you don't have a swingset outside, you can also use it on a tree or other stable support. We brought our's inside during the hot summer months and installed it in our daughter's room. It provided hours of entertainment and both of our girls have developed some impressive trapeze skills.
7. Ripstik Caster Board – $61.75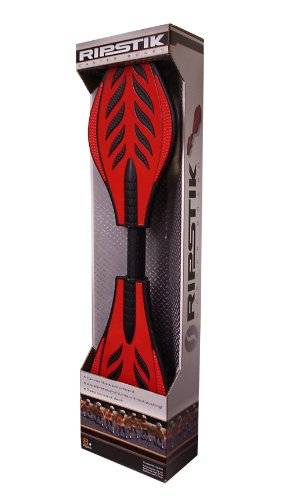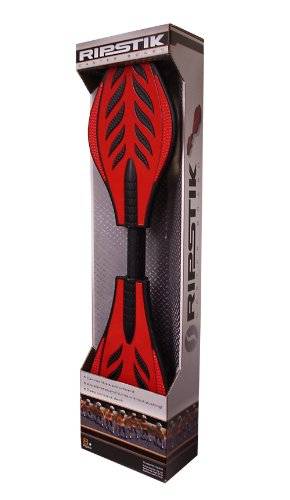 If the kid in your life is a skateboarding fan, this is a unique gift that might give him or her a new challenge. The Ripstik is described as a skateboarding/snowboarding hybrid. I saw a kid using one at the park a few weeks ago and it looked pretty cool.
8. Reebok CrossFit Nano 2.0 Shoes – $79.99
These shoes are perfect for the CrossFit kid or teen. They are based on the original CrossFit Nano for adults, but according to their description they are more breathable and flexible. They come in black, red, gray, green, and pink, and there are styles for boys and girls.
9. Dragonwing Girlgear – $7.99 – $39.99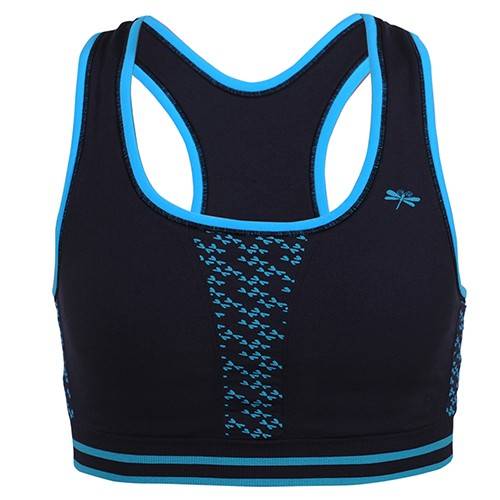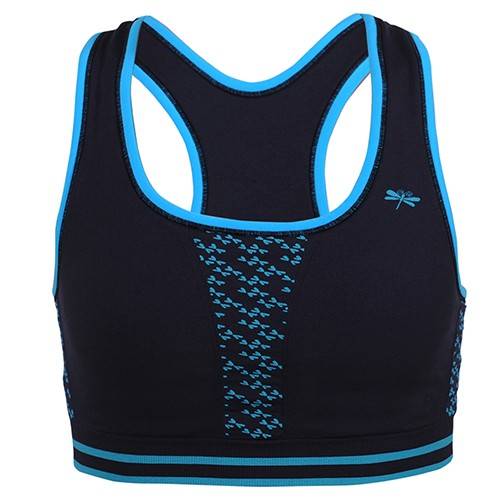 I remember having such a hard time shopping for clothes as a teenager. The Dragonwing line is designed for girl athletes and provides an assortment of clothing items, including sports bras, compression shorts, and leggings.
10. Sports Lessons/Coaching – Price varies
Does your child or teen spend a lot of time playing or watching a certain sport or activity? Then chances are he or she would love to give it a try. Why not buy them a one-month membership to a tumbling gym or a membership for a youth soccer league? There's nothing like real-life coaching, and they might even discover a new passion.