We receive free products and receive commissions through our links. See
disclosures page
.


Finding a nutrition snack bar for pre- or post-workout is one thing, but what about finding one that is also socially responsible and donates a portion of their profits to children in need? Well, now we have NOURI bar, which does both.
The company name, NOURI, is short for "nourishment." The company started when two Princeton grads wanted to use their talents to do more for the world. They created NOURI bar, a food bar that is nutritious, delicious, and good for children in need. I recently got to try some NOURI bars, and I enjoyed them.
My Experience
I tried two of the three NOURI bar flavors:
Super Delicious Apple Cinnamon Spice Bar: The base for this bar is dates, which provide the main portion of the bar's volume and sweetness. The next ingredient is six grams of hemp protein. To round out the bar, apples and some other flavoring and sweetening agents like cinnamon and agave are added. The bar is soft, and the cinnamon and apple flavors come together nicely in what tastes like a great addition to breakfast.
By Far the Best Chocolate and Creamy Cashew Bar: The base of this bar is the same as the Apple Cinnamon bar, dates and hemp protein. This bar is also sweetened further by organic agave nectar and flavored by vanilla. With the additions of organic cashews and cashew butter you get a soft, mild nuttiness that complements the dark chocolate chips well. Yes, that's right, there are soft and creamy dark chocolate chips throughout the bar as well. Because of the dates there's still a fruitiness to this bar, but I still loved the mild cashew and dark chocolate flavors that went along with it.
The bars are quite delicious, and you can't go wrong with any of the flavors. That said, because they contain dried fruit and agave nectar, these bars are not suitable for those with metabolic syndromes like diabetes.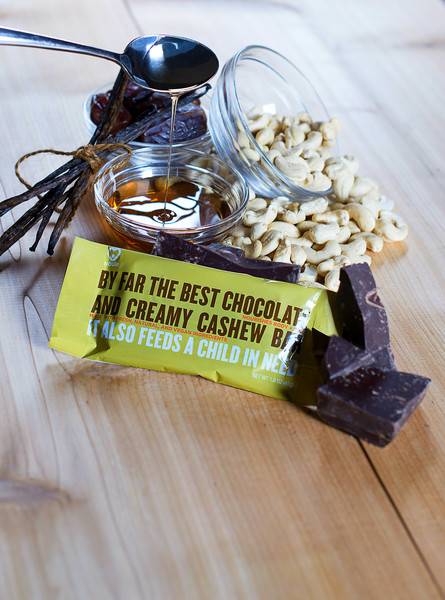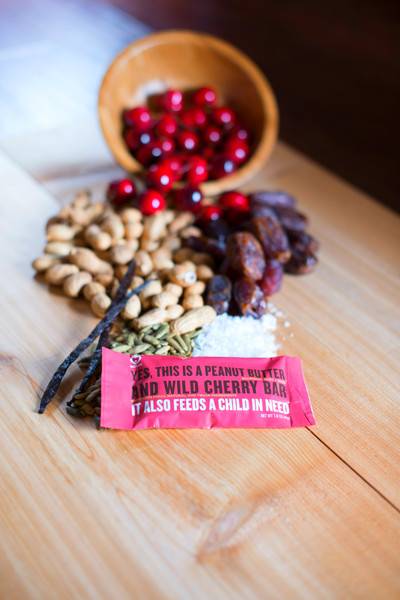 Social Responsibility
In addition to providing delicious bars, NOURI is also on a mission of social responsibility. In fact, NOURI donates a portion of its sales to charities the company has partnered with and believes in. The focus of these charities is to provide food to children in need so they can perform better in school and have a better outlook on the future. Note, that's a portion of the sales, not the profits. Nouri provides the meals even in cases where they have not made a profit on the bar.
The impact of purchasing these bars is substantial. According to their website, so far in 2014, NOURI has provided charitable contributions that have amounted to 18,538 meals for hungry children. These children live in impoverished locations around the world, such as Botswana, Kenya, Guatemala, and the Philippines. Some of the children who NOURI serves are in the United States, as well.
The company goal for 2014 is loftier still. They are shooting for 100,000 meals this year. Let's help them get there.
NOURI bars are available for $29.99 for a box of nine bars at NOURIBar.com.