Whenever there is a tournament in New York City, my teammates and I always stay at the same hotel. It's nice having a familiar place to sleep the night before competing. It's also nice knowing exactly how to get to the venue from where we stay. Planning things out and knowing exactly what I will be doing and where I will be before the tournament makes me feel a lot calmer.
On the morning of the tournament, Frank, Steve, Matt, and I made our way to City College, New York. The drive wasn't bad and parking was surprisingly simple. When we went inside, the gymnasium only had a handful of people inside because it was so early. My division wasn't scheduled until 12:50, so I had a lot of time to relax beforehand. I was able to watch Steve compete and talk to a bunch of people.
Around 11:45, Frank was about to start his division. As I was waiting to watch him fight, I heard my division get called to the bullpen. My heart started to race because they called us extremely early and I wasn't even dressed. I ran to the bathroom to change, and then sprinted all the way over to the bullpen just in time to check in.
After I checked in, I was told to get my gi checked and weigh in. I was then told that I would be up to fight as soon as they could find my opponent. I freaked out a little when I heard this. I had zero time to warm up! Thankfully, the gym was pretty hot so all I had to do was stretch out and get in my zone.
The coordinator found my opponent and walked us over to Mat 8. After a little bit of waiting, the referee waved us out onto the mats. We both stepped out, slapped hands, and the fight began.
First Match
My game plan was to go for takedowns, but this girl had a very good base, and all of my attempts were futile. After about a minute or two of shaking her around the mat, I made a split decision and shot a flying armbar – and I finished it! I was the coolest person on Earth at that moment.
After winning my first match, I sat down and put on some music so I could get my heart rate back to normal and keep my mind in the game. Soon enough, it was time for my second match.
Second Match
First of all, let me say this girl was probably the nicest person I've ever fought. She wished me luck with a sincere smile before our match, and I couldn't help but smile back. I knew it would be a good match.
After we slapped hands, she pulled guard and started playing a spider/de la Riva hybrid guard. I felt pretty confident that I could pass her guard because that's what I've been working on a lot lately, but I definitely hesitated a little and got myself swept. After the sweep, I immediately worked to regain my guard, which was successful. I shot a quick armbar from my guard and finished my second match with a submission. I was on fire!
Finals
My next match would be the finals and I wanted to win so badly. I had fought this girl before, so I had a game plan ready for her. When we went out there on the mats, I felt confident, but the game plan didn't work out. I pulled guard and tried for some collar chokes, but she was defending them well. After a little bit more guard play, we ended up standing back up. I pulled guard again, but this time she was able to pass and eventually get to side control. She stayed there until the end of the match and won by points. I was disappointed because I wanted to win, but she was a good opponent so I can't complain.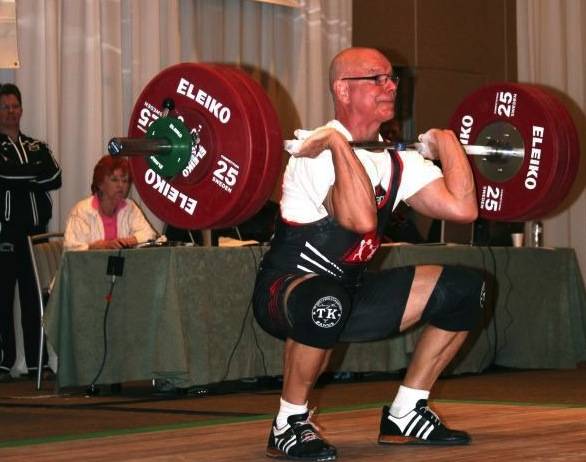 Honestly, I think this was the best performance I've ever had at a tournament. I felt calm throughout the whole thing, except for when my division was called early. I think I was able to keep my cool because I knew that I had done as much as I could to prepare for it. I was confident in my technique and the training I put in over the weeks.
My next tournament will be in Boston next month, and I know what I need to work on to win. I'm chomping at the bit to get back out there and do my thing. I hope you enjoyed my tournament story. Have a nice week!
Jess Papi is a blue belt at Scranton MMA and also pursuing her degree in exercise science. Read her entries every week for insights on competing, training, and juggling BJJ and life.
Photo 1 courtesy of Fighter Plus.