We receive free products and receive commissions through our links. See
disclosures page
.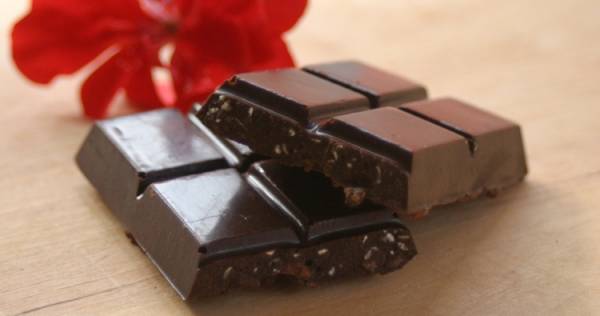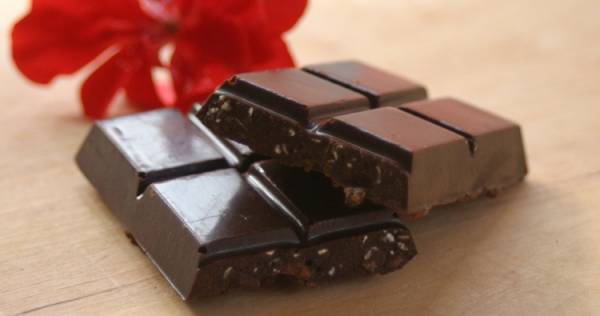 Chocolate is kind of a funny food. It's definitely a treat, or dessert, or something that should be eaten sparingly (but lovingly). And yet, it has some surprisingly healthy qualities about it.
Raw chocolate is considered a superfood and been found to decrease risk of cardiometabolic disorders such as diabetes and cardiovascular disease. High quality chocolates are also dairy-free by nature, which is good news for those who follow paleo or vegan diets, but still desire a sweet reward periodically.
One person I know who is both a chocolate connoisseur and healthy eater is Heidi George – also known as The Chocolate Puma. Recently Heidi and Flow Foods Chocolatl founder Deanna Moore shared with me two of their chocolate products – the Empower Bar and Puma Bites.
The Empower Bar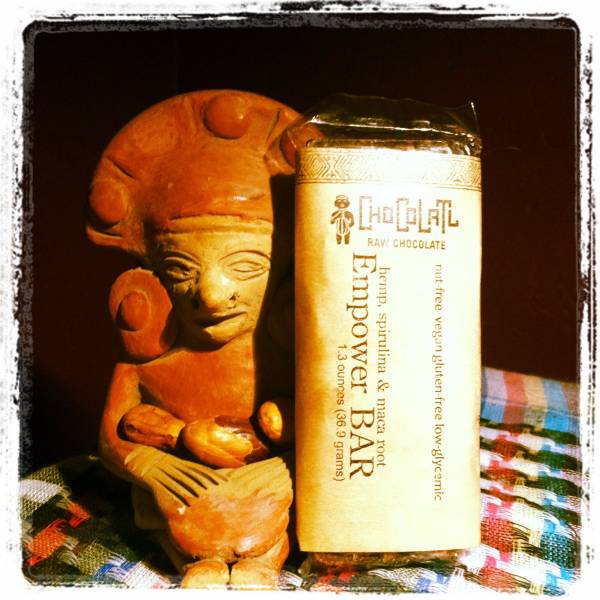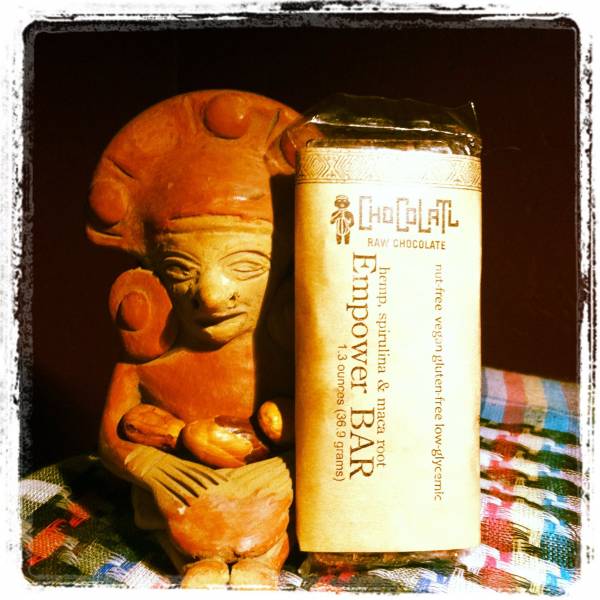 The Empower Bar comes in a small 1.3oz bar, but it packs a punch. For most people, eating only a portion of the bar will be plenty to satisfy your sweet craving, without loading your body full of sugar. In fact the sweetener used in the Empower Bar is coconut crystals, so the glycemic index is low and there are only 54 calories per serving (three servings to a bar). In addition, nutrients have been added to the Empower bar such as hemp protein powder, maca powder, and spirulina.
I found the taste and texture of the Empower Bar to be quite satisfying. The inclusion of hemp seeds added a nice crunch and the Himalayan salt left a wonderful salty aftertaste. I was concerned at first about the addition of spirulina to the mix, but to my relief, found I was largely unaware of it.
Empower Bar Ingredients:
Raw cacao
Coconut crystals
Cacao butter
Hemp protein
Sol Raiz Organics maca
Spirulina
Hemp seeds
Vanilla
Himalayan salt
Puma Bites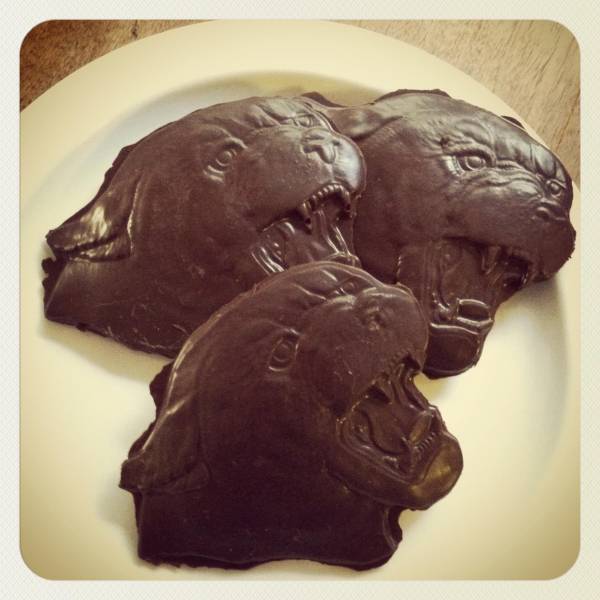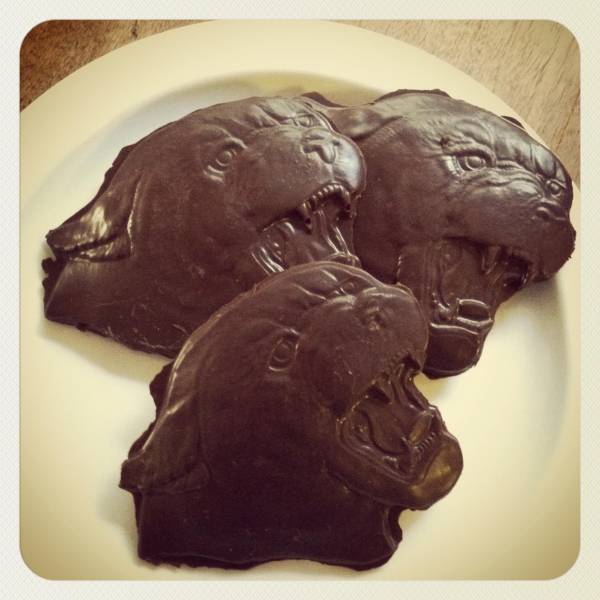 The second item I tried from Chocolatl is the brand new Puma Bites, co-created by the Chocolate Puma herself, Heidi George. The Puma Bites are fun from the outset, being shaped like fierce puma heads! They are also more of a pure chocolate experience than the Empower Bar.
I savored my Puma Bite over the course of an afternoon, breaking off a little bit at a time. I enjoyed the taste and was entertained by the design. While the Empower Bar might be more up my personal chocolate alley, I think true chocolate connoisseurs would prefer the experience of the Puma Bites.
Puma Bites Ingredients:
Raw cacao
Coconut crystals
Cacao butter
Vanilla
Himalayan salt
Other great things about Chocolatl products
100% bio-degradable packaging
Sourced from fair-trade cacao farms
Low glycemic
Paleo
Gluten-free and soy-free
Vegan
If you are looking for a satisfying, paleo-friendly and/or vegan-friendly, sweet tooth experience you can feel good about buying and eating, Chocolatl is a wonderful source of treats for your body.
Flow Foods Chocolatl products are available in their online store and also in many grocery stores throughout Northern and Southern California. The Empower Bar retails for $4.25.
Chocolatl Puma Bites are available exclusively through Heidi George. To order, email her at hlgeorge@gmail.com. Puma Bites retails for $5.00 with a minimum order of three.