We receive free products and receive commissions through our links. See
disclosures page
.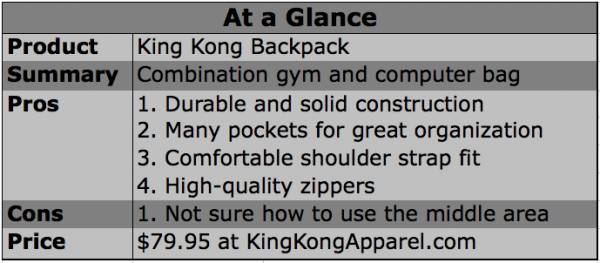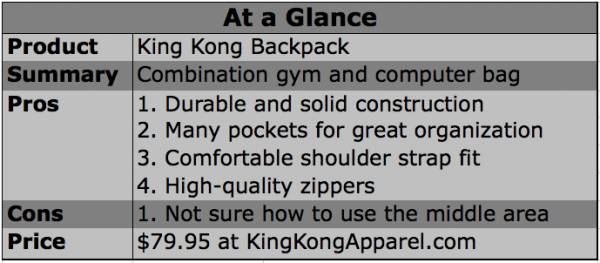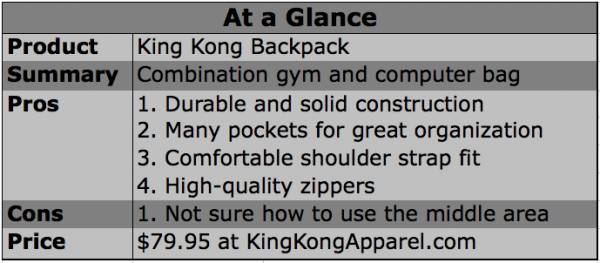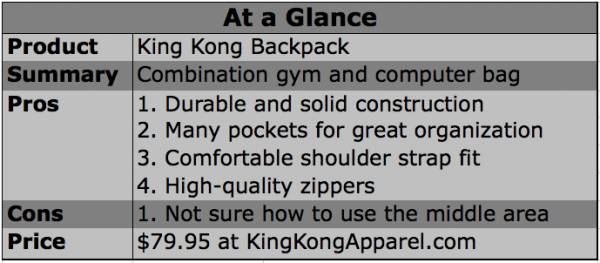 The nice thing about being a gym rat is that even if you're a guy you can still profess an unabashed love for a good bag. Having the right bag can make all the difference in the smoothness of your day and your training session. It's something you earn for all your hard work, as far as I'm concerned.
A while back I had the privilege of reviewing the original King Kong bag and it remains the best gym bag I've ever used. But my husband also figured this out and absconded with it for his own daily use, leaving me once again bag-less. That is, until King Kong Apparel reached out to me to let me know about their newest addition – the King Kong backpack.
Whereas the original King Kong bag is a duffel bag style, this new bag is smaller and meant to be worn on the back. It is also intended as a multi-purpose bag, in that you can store your laptop or tablet as well as your gym gear.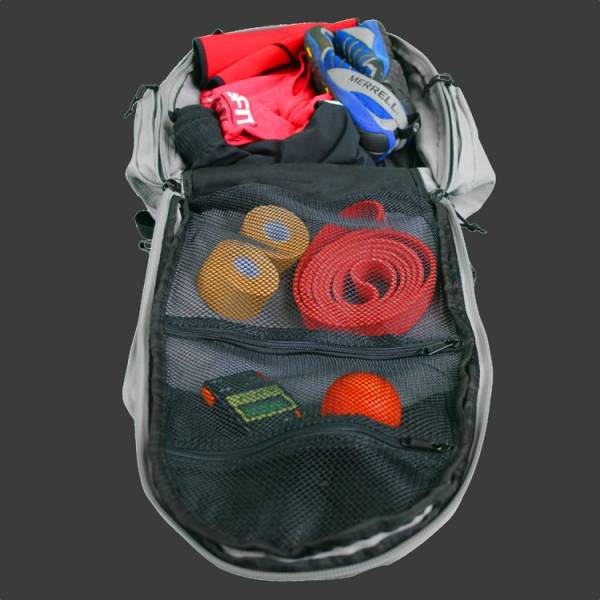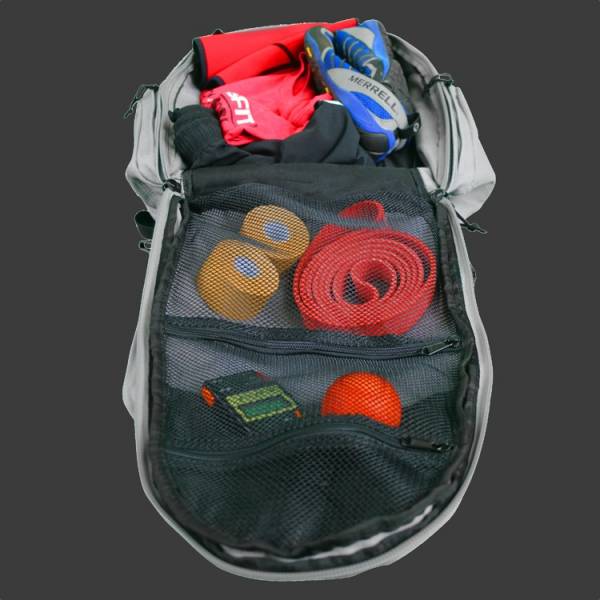 The bag features the rugged and thorough construction that I associate with King Kong bags. In particular their zippers are high quality "bomb-proof" #10 YKK zippers. King Kong bags truly are well made and I never have the fears of disintegration that come with your typical gym bag. The one drawback to this feature is that the heavy construction does add to the weight of the bag. But, it's a gym bag, right? You should be fit enough to carry this!
The largest compartment in the bag features a sleeve to slide your laptop into as well as two smaller webbed compartments with zippered closures. There is also a small pocket on the inside of this compartment where you can put your music gadget and run the headphones out through a small hole in the top of the bag. The hole is, in fact, so well protected by a velcro flap at the base of a strap that it took me a while to even discover this feature. You definitely don't have to worry about getting rain or anything else in through this headphone portal!
There is also a front compartment with zippered pockets inside, as well as side compartments that are clearly meant for sports bottles. I particularly appreciated the small zippered pocket on the top of the bag as a safe and convenient place for keys, wallet, and phone.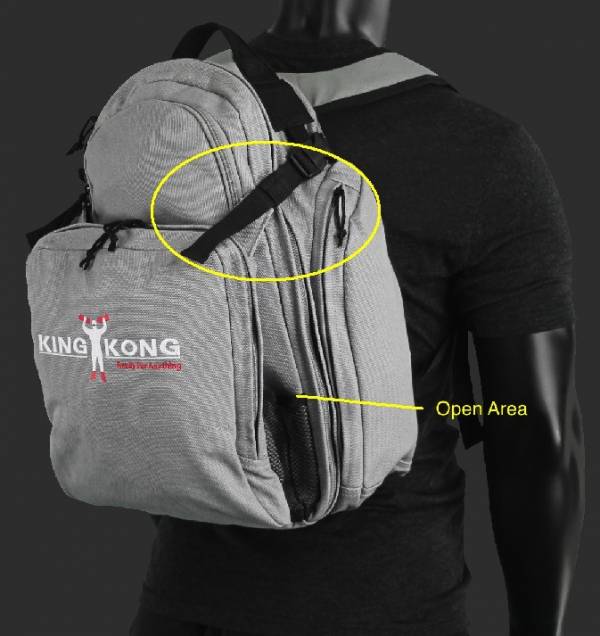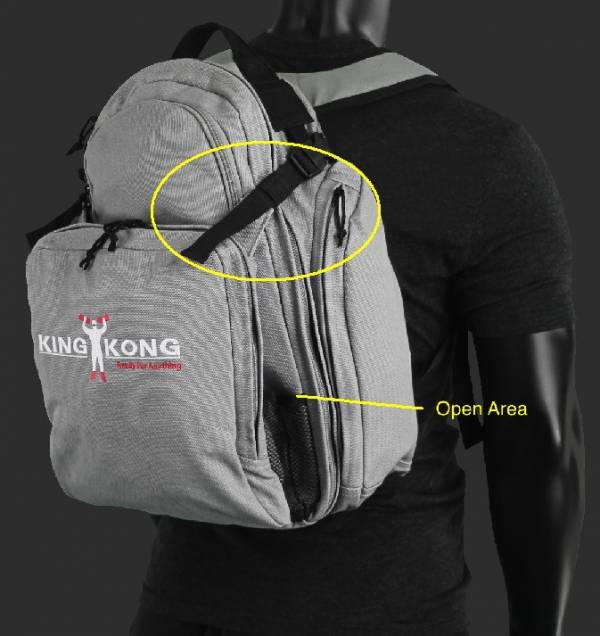 One of the other features of the bag is an open middle area between the two main compartments. There are straps that can adjust the size of this open area – they basically attach the front compartment to the back compartment, leaving this open area in the middle. My first instinct was that you would put shoes in this space, but I actually found it awkward as anytime I opened the main compartment everything fell out of the open area. Plus, I didn't like how close it put the bottoms of my shoes to the key/phone/wallet pocket. (I don't know about you, but I like the bottoms of my shoes to be far away from anything that might come near my face.) Also, the straps that hold the front and back compartments together were a little too narrowly placed, so if I wanted to pull out my laptop, I had to undo the straps, which essentially dismantles the whole bag. My suggestion for the next generation of this bag would be to place those straps wider, if possible, and solve that problem.
As far as the shoulder straps, though, I personally liked the width of them. They are a little narrower than the typical bag and I liked that, as on most backpacks they are set too far apart for a smaller person and end up falling off all the time. I was able to get this bag fitting snugly on me so that I could walk a distance without discomfort or back pain.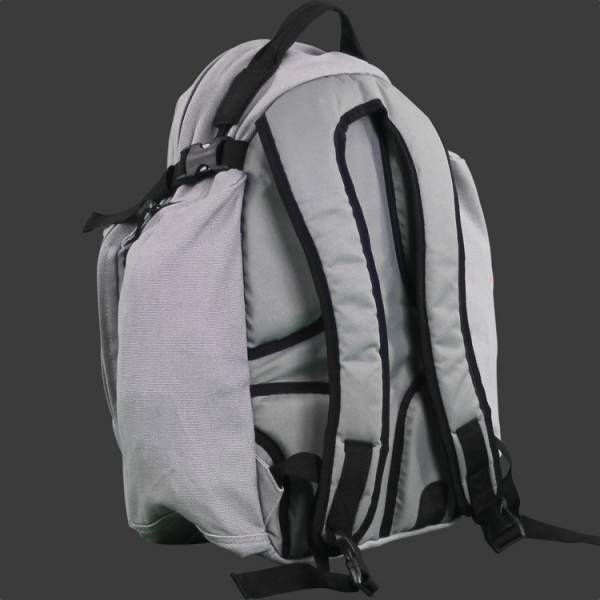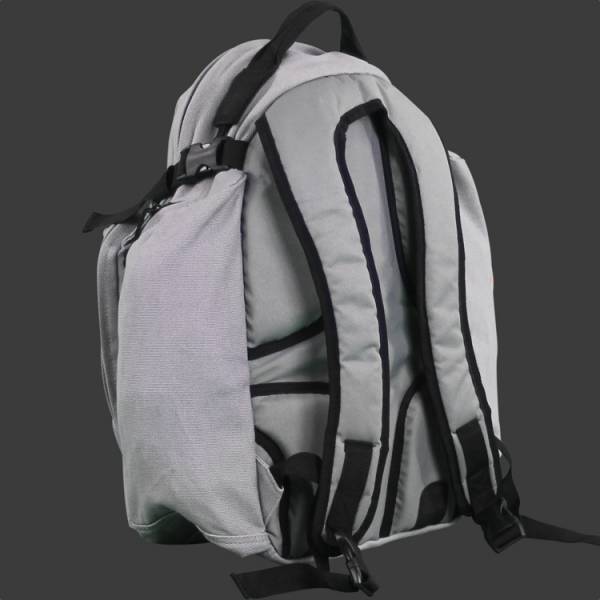 And that I think is the true strength of this back – it's a great option for commuters, whether they are cyclists, walkers, or users of public transportation. As much as I love it, the original King Kong bag would be a small nightmare on a crowded train, but this bag would be no problem. I have walked back and forth to the gym with it as well, and found it quite useful and comfortable. Like any bag that has multiple uses, there are going to be compromises. It is not the world's best gym bag and it is not the world's best computer bag, but it is a fantastic combination of the two. So if your day involves both gym and work, I'd check this bag out.
The King Kong Backpack is available for $79.95 at KingKongApparel.com.