We receive free products and receive commissions through our links. See
disclosures page
.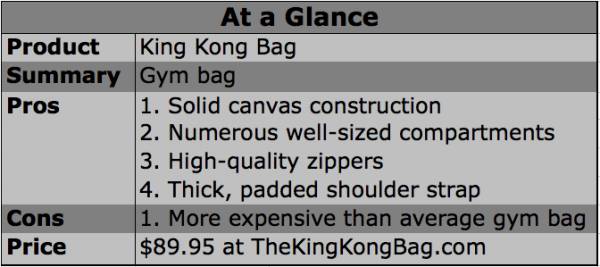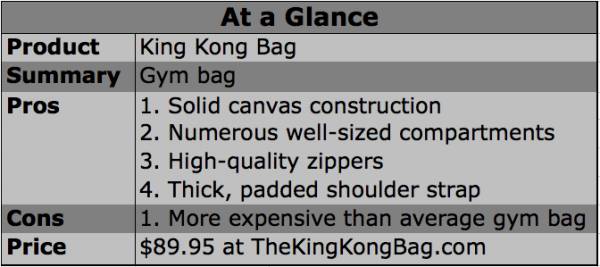 The search for the perfect gym bag is a never-ending one for most athletes. You might find one with the right amount of pockets, but the zippers don't work. You might find one the perfect size, but the fabric rips. You start feeling like Goldilocks after a while – never being able to find the gym bag that's just right.
Like you, I've made due with a variety of subpar bags over the years, and for this reason my interest was piqued when I came across the King Kong Bag. Even just looking at photographs, I had a sense this bag was different. Since I've had one to try out for real, it has quickly become my favorite gym bag in a long time.
First a quick rundown of the basic features of the King Kong bag:
Size: 50cm x 30cm x 30cm (19.7 inches long, 11.8 inches high and wide)
16oz canvas construction
Thick and padded shoulder strap
Eyelets for breathability
Two shoe compartments
Many pouches in a variety of sizes
Seemingly indestructible zippers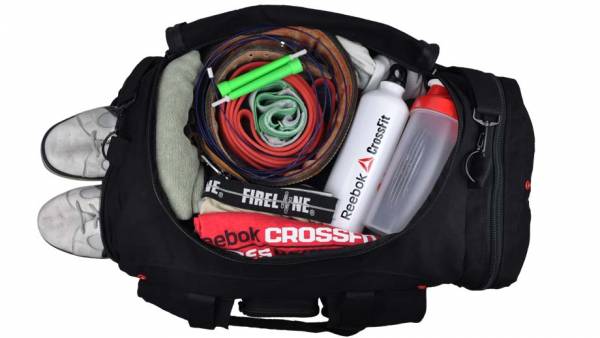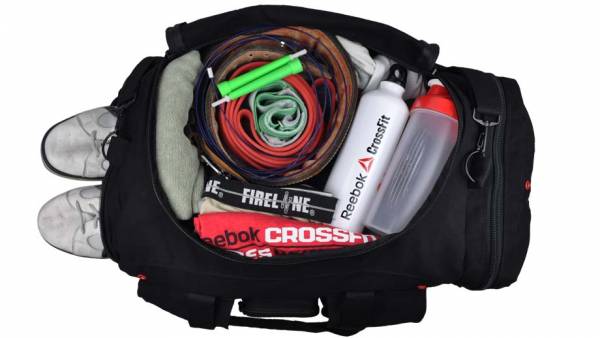 The size of the bag is great. Going back to our Goldilocks predicament, it is neither too big nor too small. I feel as if I could fit everything I need in here, but also not feel like I'm hauling around a giant pack or be unable to use public transportation. The canvas feels thick and, unlike other wimpy bags I've had in the past, I think I'd be hard-pressed to put any rips in this fabric.
While the shoulder strap does indeed feel solid and comfortable, what I noticed most about it were the hooks that attach it to the bag. Often companies skimp on those hooks and if they are plastic they can easily snap after a bit of usage. On the King Kong bag the hooks are metal and even though I applied quite a bit of force to them (on purpose, for testing, of course) they neither snapped nor bent. They also rotate quite easily, so you won't get that annoying shoulder strap-twisting-knotting sensation.
This bag also has numerous pouches and compartments. Things I liked were the different sizes of the pouches and the different methods for enclosing them – some are zippered, some have big strips of Velcro, some are canvas, and some are open mesh. I feel pretty confident that whatever you intend to put in your gym bag, the King Kong bag has a place to put it. Although, I've been privy to the insides of some scary gym bags in years past, so I won't vouch for everything some of you might think up to put in there.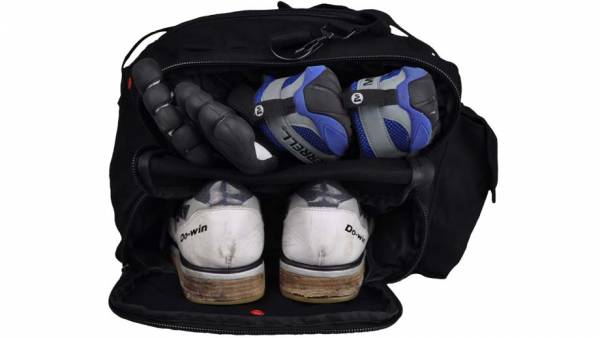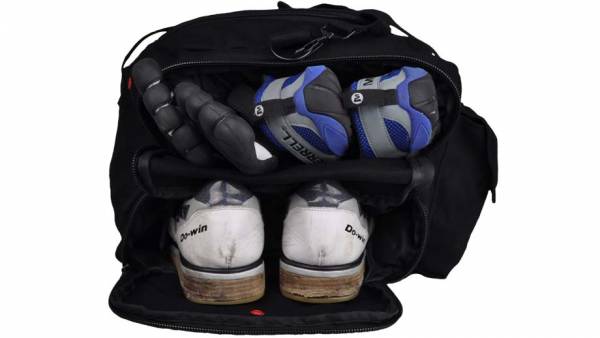 The two shoe compartments are a particularly nice addition. If you do a variety of training, you no doubt also have a variety of shoes. This bag makes it easy to carry running shoes, lifting shoes, or whatever else you might have in separate compartments for keeping the rest of your stuff clean and shoe-stink free. If you've got wet clothing items or towels, the shoe compartments can also serve as a way to keep those items separate. There are also eyelets on these compartments so the stinky air can work its way out. Nobody likes that moment when you open up a tightly sealed gym bag. Nobody.
Pockets and shoe compartments aside, the most instant and long-lasting impression I got from this bag came from the zippers. Cheap zippers are a nightmare. They make even the coolest-looking bag completely worthless. The zippers on the King Kong bag, however, appear quite nearly industrial. Referred to on the King Kong Apparel website as "Bomb-proof #10 YKK zippers," these zippers give me full confidence. Upon investigation I discovered that this type of zipper is rated for any outdoor or marine application.
The King Kong bag comes in dark blue, light blue, grey, black, red, and pink and retails for $89.95. The bag I received is dark blue and I quite like it. And given how much money I've wasted on bad bags over the years, I think the price point is not bad. It might be more than you would pay for the average gym bag, but it is my conclusion this is not the average gym bag. And while I intend to treat this bag nicely and use it frequently, I think I could do very bad things to it and it would survive a long time.
The King Kong Bag is available at TheKingKongBag.com for $89.95.