We receive free products and receive commissions through our links. See
disclosures page
.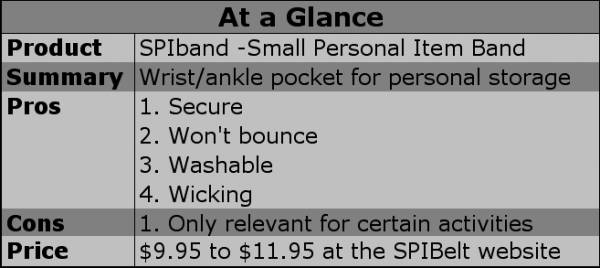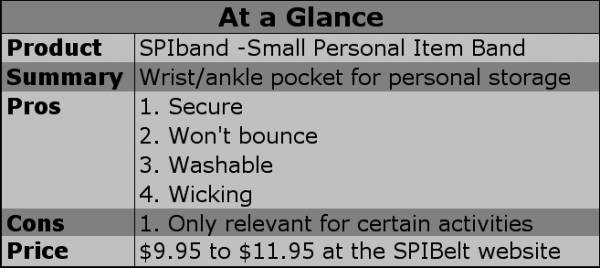 The makers of SPIbelt, a smaller, sleeker looking fanny pack, have created the SPIband. The SPIband is a performance wrist and ankle pocket. It's wicking material makes it easy to sweat in and easy to wash later. The SPIband provides a secure place to hold keys, cards, identification, and cash while training.
SPIband best addresses the question of what to do with important belongings during activity. The predicament seems to always be that to achieve security means to also sacrifice convenience and comfort. Holding one's keys in hand during a run is secure, but cumbersome. The comfort and convenience of a hands-free experience, however, comes with the question, "Are my things safe?" SPIband allows for both.
The form-fitting band has enough elasticity to fit any wrist or ankle with enough strength to stay in place during strenuous activity. So often runners and other exercise enthusiasts are forced to leave valuables behind or suffer the cumbersome task of holding onto them in their hands or pockets. Given that performance apparel often lacks pockets or proper storage this product adds a pocket to any outfit. The SPIband creates a sleek, functional way to free up the user's hands and pockets to keep the focus on the workout.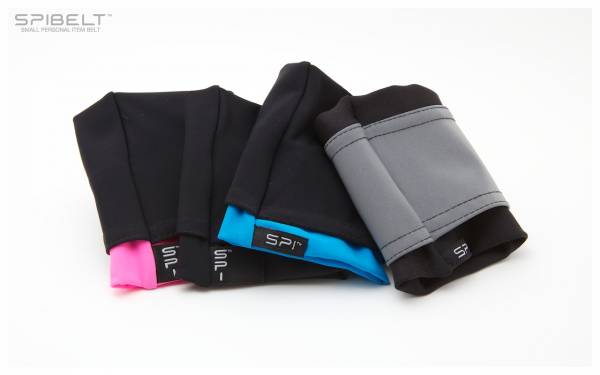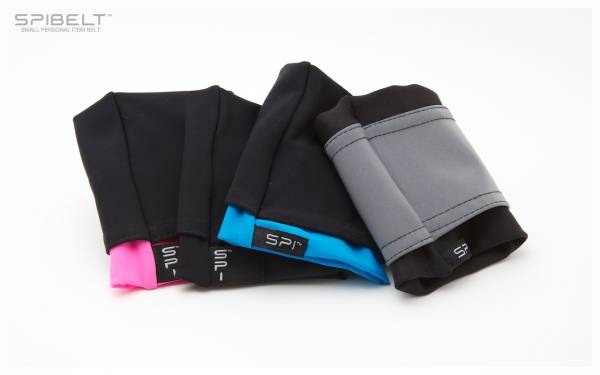 The band is about three and a half inches in length and resembles a standard athletic wrist or ankle support. The soft wicking material has pockets free of zippers or clasps, making the entire circumference of the unit suitable for safe storage. One can secure multiple keys, plenty of folded cash, and multiple credit cards easily. SPIband will even hold coins.
The types of activities that would most benefit from use of the SPIband include outdoor activities such as running, cycling, roller blading, etc. The SPIband is especially important because these activities take folks away from their homes, cars, gyms, or any other functional storage place for a wallet or a set of keys. That being said, I think the ideal SPIband consumer is someone who, at some point, trains away from the fitness club or is active in unconventional environments. Furthermore, the user need not be extremely serious to utilize the SPIband, as someone taking a leisurely bike ride down the boardwalk or a nice long walk could benefit from the SPIband.
With the SPIband, there's no more need for a cumbersome bag for small item storage. The need for creative hiding places for keys and money vanish, as well. If you've ever started off on a jog with a handful of anything, the SPIband is for you.
SPIBand is available on the SPIBelt website for between $9.95-11.95.