We receive free products and receive commissions through our links. See
disclosures page
.


Laundry detergent can be tricky. Get the wrong kind and a whole load of clothes can be saturated with that cheap, nauseating stench that you don't notice until you get to work and are then stuck with for the rest of the day. I've bought detergent on sale and ended up going back and forth to the doctor with what turned out to be an allergic reaction.
No, I don't mess with detergent. I'll buy the no-name brand all-purpose cleaner if it smells okay, but my penny-pinching ways disappear when I hit the laundry aisle. I stick with the tried-and-true Tide Original Scent.
Rockin' Green Benefits
I am a reasonable person, though, and when I heard of Rockin' Green laundry detergent, I was intrigued. I don't know the ins and outs of laundry detergent ingredients, but I like that it's eco-friendly, considering how many loads of laundry I do per week. It also contains tea tree oil, which is an effective anti-bacterial agent.
I was interested to see how Rockin' Green would work on my jiu jitsu gear, which is not only saturated with my sweat and stink, but also the sweat and stink of other people. I also like that it rinses out of your clothes easily, which is important if you have sensitive skin or have had allergic reactions. See the video below for a demonstration of how easily Rockin' Green rinses clean. 
Rockin' Green Cloth Diaper Detergent Vs. The Other Guys - The Battle for The Clean Rinse
Another thing that stood out for me was the fact that Rockin' Green has chosen Endeavors Unlimited as their warehouse and fulfillment team. Endeavors Unlimited, a part of the Family Endeavors continuum, provides "housing, case management, life skills training, and employment for those in need."
As someone who has a parent with a disability, I grew up around people with special needs. I know how capable – and how underestimated – they are. Everyone needs to make a living and find purpose in their lives, and I am grateful that companies are choosing to offer opportunities for people who can provide essential services but may be overlooked.
Features
Septic and grey-water safe
Available for use in hard water, soft water, or not-too-hard-not-too-soft water
Made with a biodegradable, plant-based, and petroleum-free surfactant
All ingredients are biodegradable
Contains no enzymes, phosphates, optical brighteners, sodium lauryl sulfate, or parabens
Available in several different fragrances, which are derived from natural oils
Never tested on animals
Vegan and gluten-free
All packaging is recyclable
Effectiveness
Two tablespoons of Rockin' Green is all it takes to wash a load of laundry, and it suds up the washer just like it should. If you've ever smelled Defense soap or the Body Shop Tea Tree Oil body wash, that's what this detergent smells like. I've been washing my Brazilian jiu jitsu gear in Rockin' Green for a couple of months now, and it all smells normal to me. "Normal" meaning it doesn't really smell like anything. I don't find this detergent leaves much of a smell on clothes after they're washed. They come out virtually fragrance-free.
I find if you let your sweaty gym clothes dry with a stink on them, that stink will stick, so I've gotten into the habit of washing my gear as soon as I get home from class. I sometimes dry my no-gi gear in the dryer if I'm in a hurry, but I always hang my gis to dry overnight to try and preserve the colors. If they're still too wet in the morning, I'll toss them in the dryer for a little while just so they don't start to stink.
I had a gi here during my review that smelled mildly of mildew from hang drying, so I did a test wash to see if the Rockin' Green would eliminate it. And it did, until I hung the jacket to dry again. When the jacket came out of the wash, it was free of odor, but as it dried, the mildew smell returned.
Overall, Rockin' Green did what it was supposed to do. It cleaned my disgusting jiu jitsu gear. I don't know what can be done to stop gis from getting that hint of mildew as they hang to dry.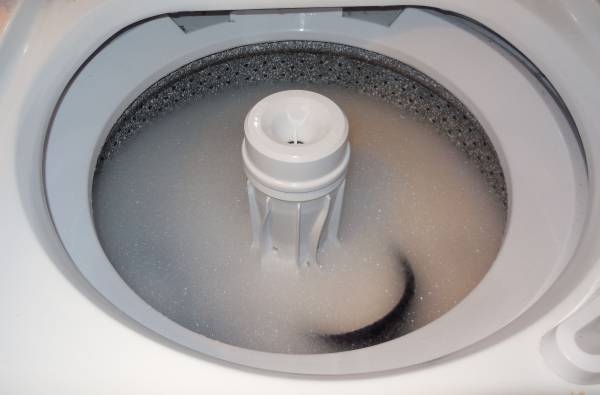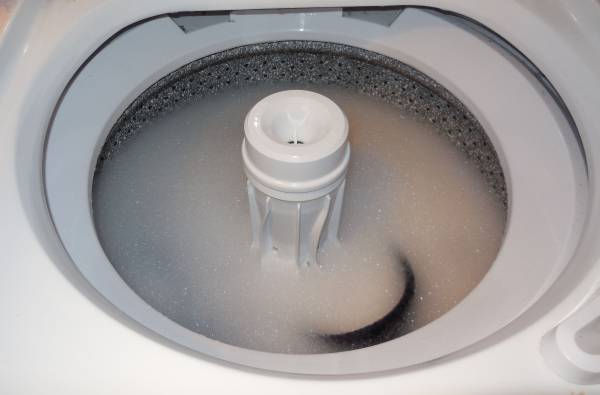 Value
Each bag of the detergent contains enough suds for up to fifty loads in high efficiency machines. At $15.95 per bag, that adds up to about $0.32 per load. Tide in powder form goes for $8.77 for forty loads at Walmart, which adds up to about $0.22 per load. For just ten cents more per load than the big brand names, Rockin' Green is better for the environment and the community and it does exactly what we need it to do.
I also compared the general purpose Rockin' Green detergent (ninety loads for $17.95) to Tide. In that comparison, Tide was more expensive at $0.22 per load as compared to Rockin' Green's $0.19 per load in high-efficiency washing machines. Unfortunately, if you aren't able to buy Rockin' Green locally, or in bulk, the cost per load becomes much less competitive.
Customer Service
I was sent a bag of Rockin' Green Athletic Wear Detergent to review so I did not experience typical customer service. My detergent did arrive fairly quickly from the United States. Shipping to Canada directly from the Rockin' Green online store starts at $19.95 per bag. Shipping in the U.S. starts at $7.95, but if you click on "Find a Store," a map will appear with in-store shopping options for locations all over the world. Military personnel receive a discount, and all first responders are entitled to ten percent off all products.
In addition to laundry detergent, Rockin' Green offers Funk Rock Ammonia Bouncer (could this be the cure for the ultimate skunk gi funk?), Femme Rock (to clean reusable cloth menstrual products), dishwashing detergent, fragrance sprays, diaper liners, and many more useful and amazing products. New products, including liquid laundry detergent, are in the works, so "Like" Rockin' Green on Facebook and follow them on Twitter and Instagram to stay informed about what's to come!
Rockin' Green Athletic Wear Detergent is available for $15.95 at RockinGreenSoap.com.