Aside from all of the technical knowledge we work to acquire as we begin training Brazilian jiu jitsu, most of the required (or desired) gear is only available online so we also have to learn what to buy and where to buy it. Here is a list of basic gear for women that I've tried and loved.
No Gi Gear
lululemon All Sport Bra – $52.00
I've had my All Sport Bra for years and it has maintained its elasticity after a lot of wear and tear. It provides excellent coverage and support and is seamless under compression rash guards.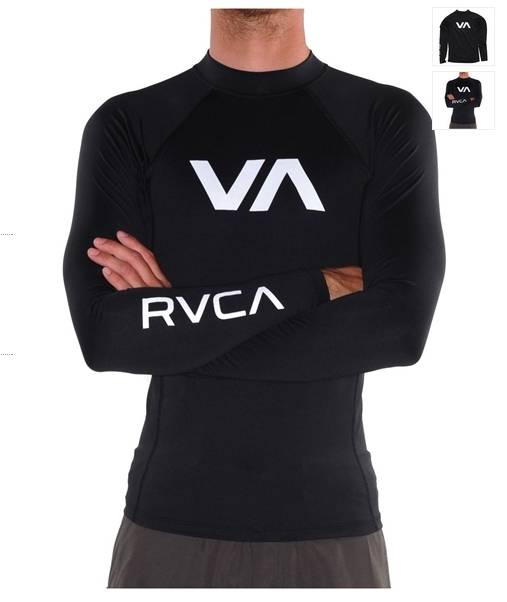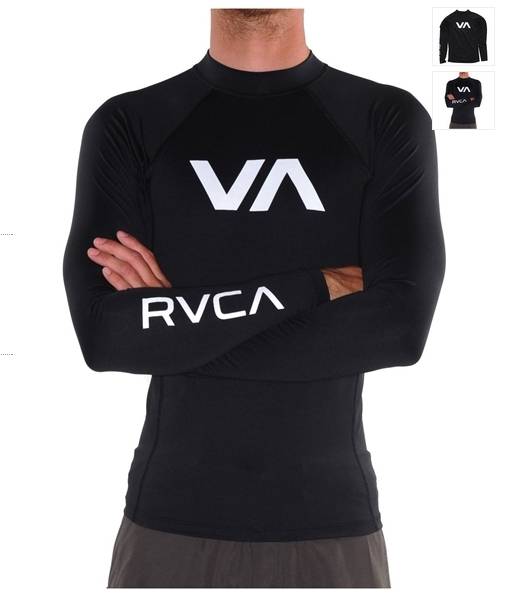 RVCA VA Sport Rash Guard – $39.50
I just bought this rash guard on the weekend but it is amazing. It's soft and stretchy and long enough to prevent ride-ups during rolling. I'm usually not a fan of the mock turtleneck but the VA Sport rash guard looks sharp and the quality is apparent as soon as you put it on. It wears well on its own or under the gi and although it is sized for men, a small fits me very well.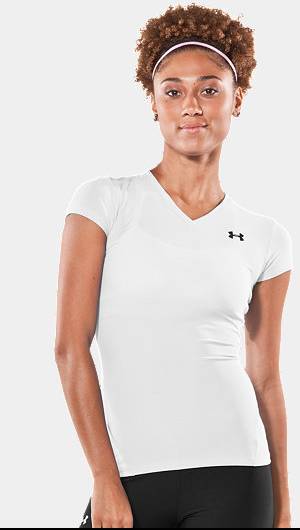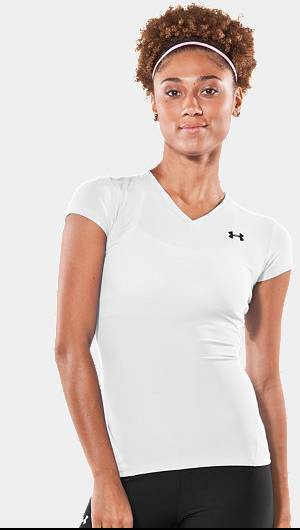 Under Armour Women's Heat Gear Shortsleeve T-Shirt – $18.99
I have about ten of these t-shirts and I wear them under my gi or while training strength and conditioning. What I love about them is they're so light and unrestrictive that it feels as though I'm barely wearing anything yet they provide the modesty I prefer for training BJJ. I'm not a fan of showing or seeing cleavage in contact sports as it makes some people uncomfortable.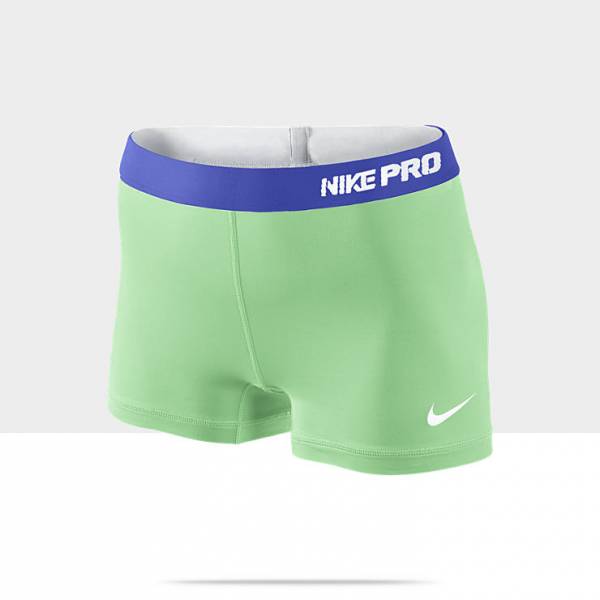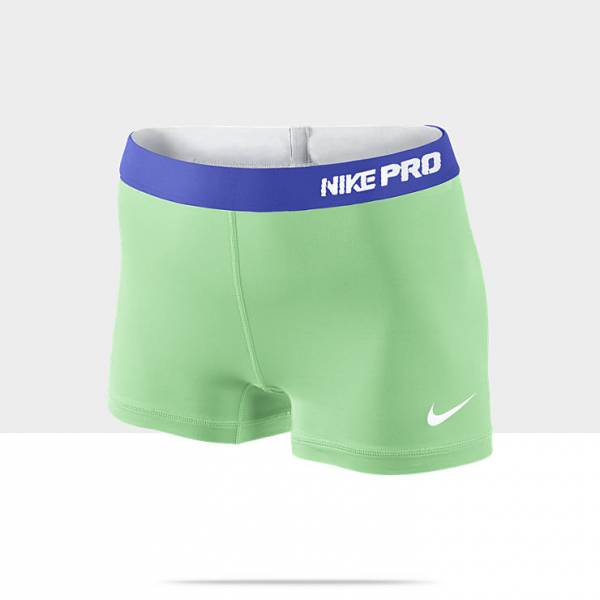 Nike Pro Core Compression Shorts – $25.00
These shorts are perfect as a base layer under the gi or under a pair of board shorts. A variety of colors is available to maintain modesty under white gis but they can be worn on their own while training other sports. I wouldn't recommend wearing shorts this short on their own for no gi training as it may make training partners uncomfortable to have bare legs wrapped around their faces.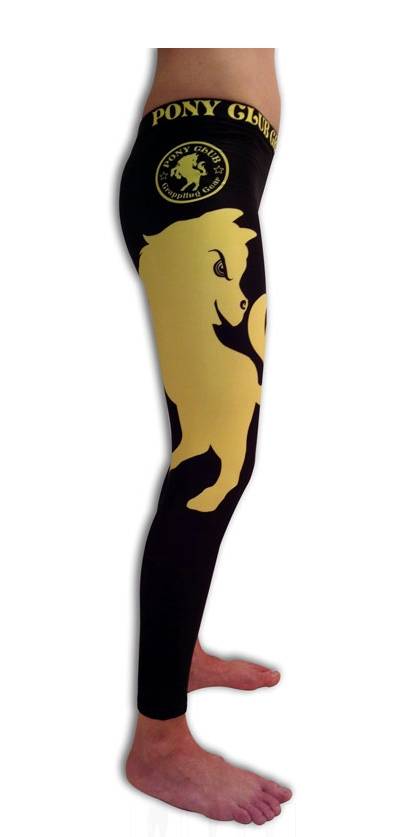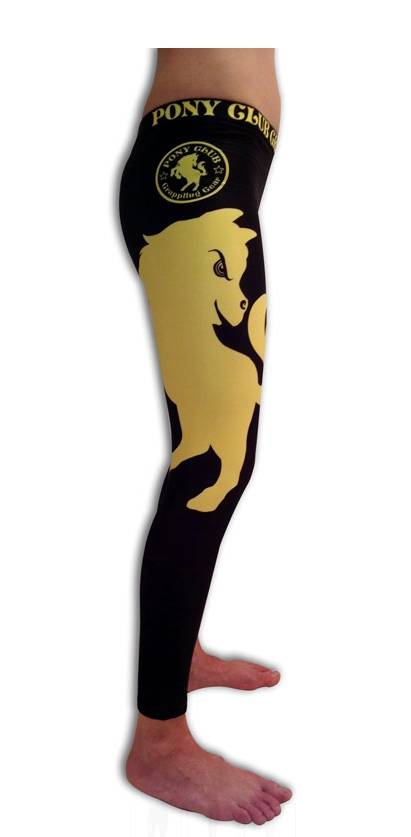 Pony Club Grappling Gear "The Yang" Spats – $50.00
I haven't actually tried these spats yet, I just ordered them last week, but they look awesome. They are unisex and that vicious pony will let your teammates know that you mean business. The length of these spats will protect your legs from the nasty germs that sometimes collect on bare skin. These spats can be worn under board shorts for those who prefer layering.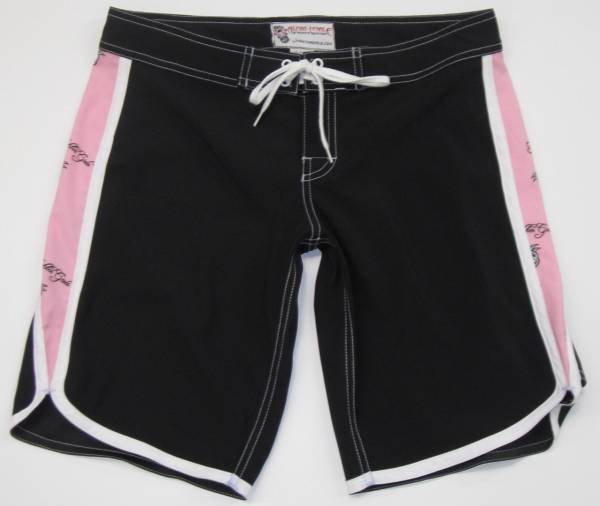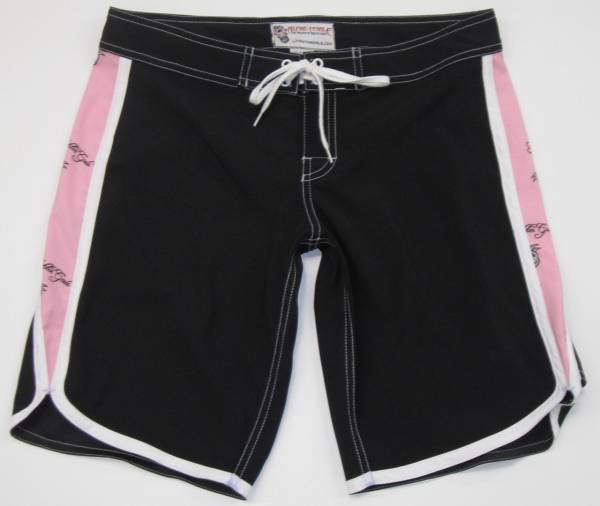 Fighter Girls Long Board Shorts – $61.00
I finally tried the Fighter Girls Long Board Shorts after browsing their site for years. I was worried that the shorts would be too tight at the waist and create muffin top, or look masculine, since I'm so small but have a wide waist. Turns out they fit perfectly and are very comfortable to roll in.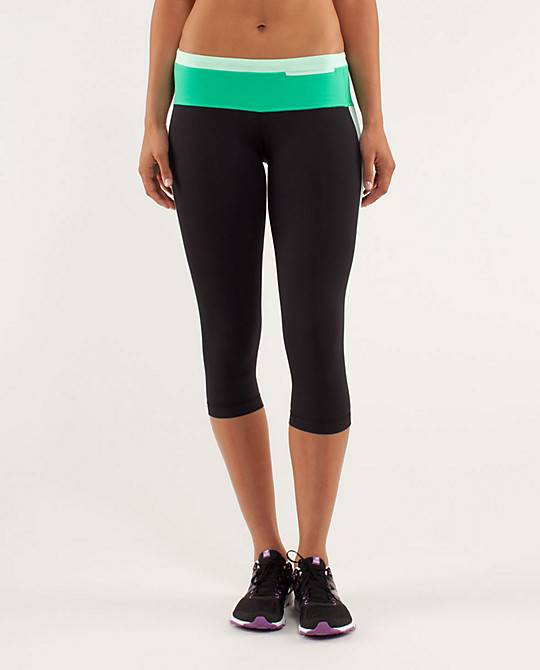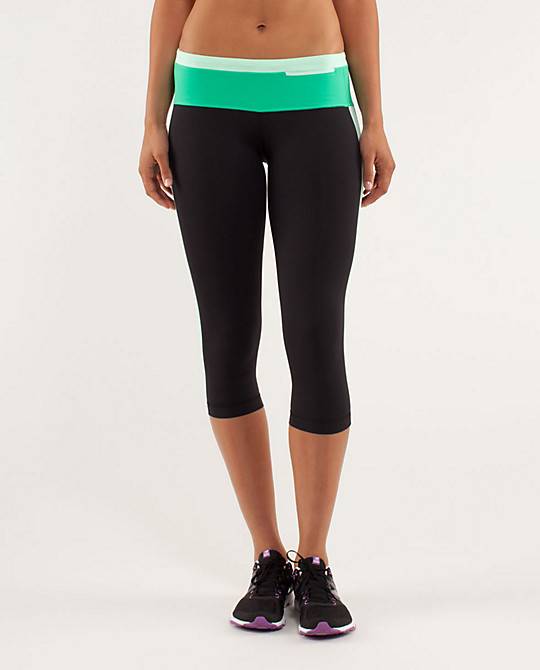 lululemon Proceed with Speed Crop – $98.00
I love lululemon's luxtreme fabric crops but in the past, they usually had zippered pockets which are dangerous for jiu jitsu as they could cut your training partner. The Proceed with Speed Crops don't have the zipper and are therefore ideal. They stay in place, they are excellent at wicking moisture and the luxtreme is incredibly tough.
Jiu Jitsu Gis
Gis are probably the most difficult item to buy for women because the fit varies so much from company to company. The jacket might fit, but the pants might not, and vice versa. My gi rankings can be found on my blog, but these are the gis I would recommend if a student from my women's class asked my opinion.
Killer Bee Brazilian Jiu Jitsu Kimonos Custom Gi – $150.00-212.00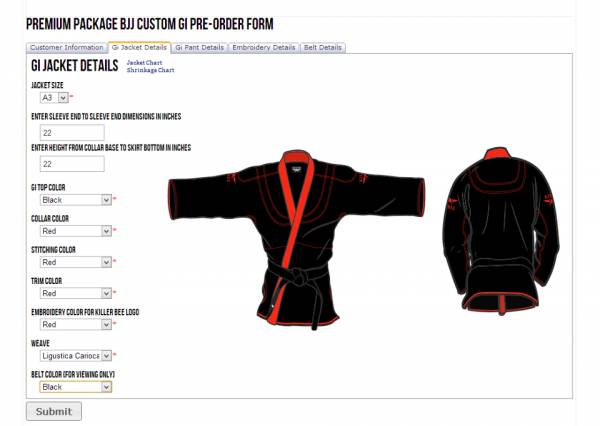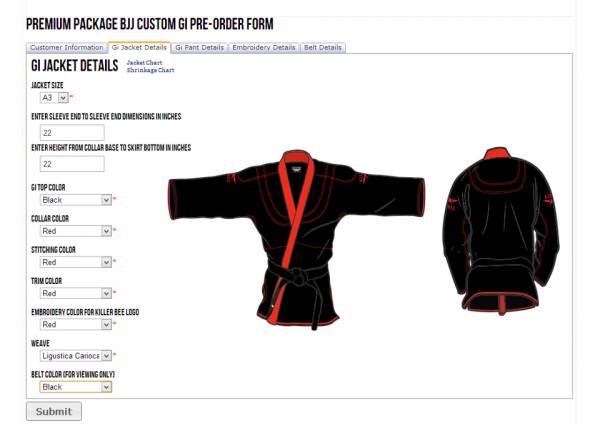 I am sponsored by Killer Bee Kimonos and I've always loved the quality of their gis. Although I found the women's gi jacket to be a bit too long for me, I am very excited to receive the custom gi I designed. Not only can you select the appropriate measurements, you can choose the color, fabric weight, stitching and embroidery. For the women who love fashion, the custom gi is the ultimate way to express yourself on the mats. You can even embroider your belt!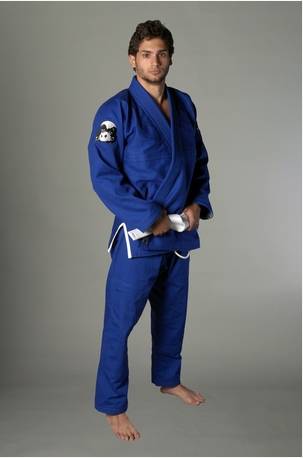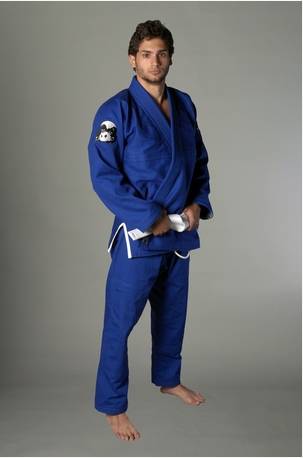 Inverted Gear Blue Panda Gi – $140.00
Pandas! Aside from the adorable logo, Inverted Gear has created a top quality gi at a reasonable price. The best feature is the wide selection of sizes. Whether you're a short 100 pounds or a tall 200 pounds, Inverted Gear has a size for you and they provide excellent customer service to help you make the best choice for your frame. Each gi also comes with a high quality, extra-large gi bag so you can separate your wet gear after class. Sign up for their newsletter and you may even receive a discount code. Also, read my in-depth review.
Fuji All Around Gi – $99.00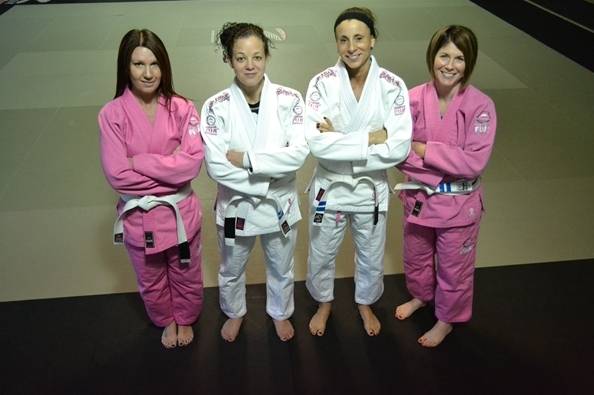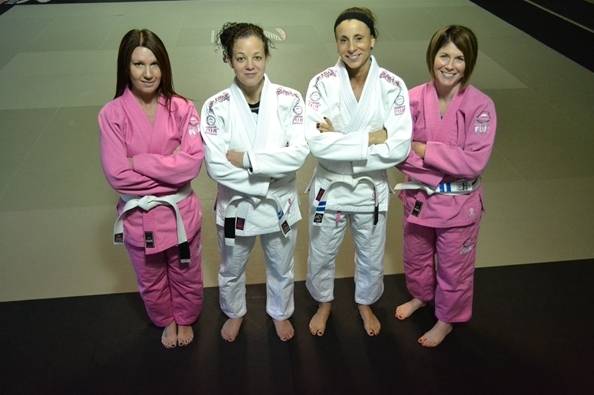 Although I've never owned a pink gi, it is a popular choice among female jiu jitsu practitioners. If I had to choose one, I would choose the Fuji All Around Gi. In his review of the All Around gi, gi guru Meerkatsu has said, "I'm seriously impressed with the Fuji All Around gi. At this price range I would expect cost-cutting and inferior materials. The opposite appears to be true. It is made to very high standards, fits great, feels comfy to roll in and the great price makes this an absolute bargain in my opinion." My teammate Georgia Connors at Titans MMA's affiliate Marmac Athletics has this gi and it is a soft, pretty shade of pink rather than the darker, slightly garish shades available.
The Little Things
Unique to women is the nail polish issue and the hair issue. There are many hairstyle options available for women in jiu jitsu. Megjitsu has provided a wonderful gallery of jiu jitsu hair for us on her always informative Facebook page. I usually wear two simple braids with an elastic at the top and bottom for security and my choice is always Goody Ouchless elastics. I find the Slide Proof elastics rip my hair out.
To prevent my nail polish from rubbing off on the mats, I finish my paint job with three layers of Sally Hansen's Diamond Strength No Chip clear nail polish. Another protection option is ToeSox with non-slip soles.
I hope this list is helpful for all of those women who are beginning their BJJ journey. One of the best things about training jiu jitsu for the clothes collectors is the ever-present excuse to buy new gear. With many of the established BJJ and MMA brands expanding their collections to include women's lines, it's only going to get more fun!