This weekend, after eight weeks of tournament-specific preparation, I finally competed at the Abu Dhabi World Professional Jiu Jitsu Championship in Montreal, Quebec. The Abu Dhabi Pro Trials are held all over the world throughout the year and winners of the absolute divisions (open weight divisions) receive a free trip to Abu Dhabi to compete against each other for the world title at each level.
Members of my team travelled together by car from Nova Scotia on Thursday to make it in time for the weigh-ins on Friday. Although I had tried to add lean mass during my training, I weighed in at 106 pounds to compete in the light featherweight division (112.2 pounds and under). Athletes will cut as much as 10% of their body weight in water the day before a tournament, so competitors in my division could, theoretically, weigh over 120 pounds on the day of competition. A woman in line ahead of me at the weigh-ins told me that a woman my size had competed in a tournament she participated in recently and everyone had smashed her. We both competed in the absolute division, but unfortunately not against each other so we never found out if history would repeat itself. Watching my competition videos, I was surprised to see how small I was compared to my opponents. I thought I was the same size as the first two.
On the morning of the tournament, I felt pretty nervous, but once I got to the Centre Pierre Charbonneau and ran a few laps I calmed down and was able to enjoy the experience. My first match was with Isabelle Demers (Brazilian Top Team), also in the light featherweight division. My game plan with opponents in my weight class was to pull guard and submit from there, and I was able to do so in about 40 seconds as you can see in the video below. Because there was only one competitor other than me in my division, I earned the gold medal and continued to the absolute division later in the day.
The first match in the absolute division was with Naomi Louder (Brazilian Top Team) from the featherweight division, under 56 kg (123.2 lbs). It was a tough match and Naomi was good at maintaining top position, but at one point I managed to set her up for an omoplata. As she tried to escape, she became frustrated and called for help from her team. Unfortunately, shouting during competition is considered to be a verbal tap and the match was ended. It would have been interesting to see whether I would have finished the submission, but I'm sure Naomi and I will meet again in the future for a rematch.
My final match was with Sissi Phatsana (Brazilian Top Team) from the heavyweight division, over 71 kg (156.2 lbs). I was tapped fairly quickly with a gi choke from the back. Sissi went on to the finals on Sunday, but lost the trip to Yacinta Nguyen-Huu (Scott Schilling BJJ) from the medium heavyweight division, under 71 kg (156.2 lbs).
I would have liked to use my top game, but in the heat of the moment I went to where I've been most comfortable during training. Still, I've learned a lot over the past eight weeks about all aspects of preparing for a jiu jitsu tournament. The most valuable lesson I learned is that focusing on a tournament eight weeks beforehand isn't the best option for me.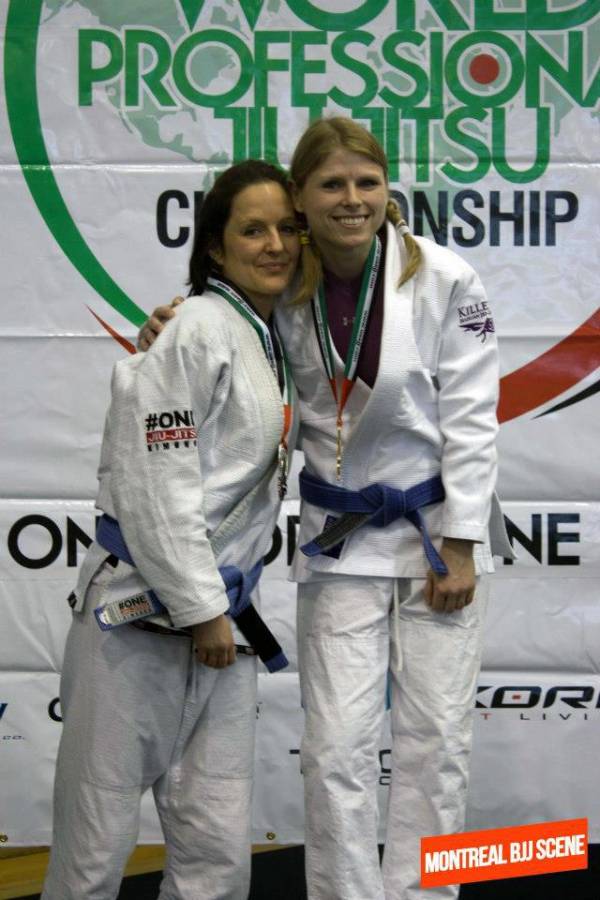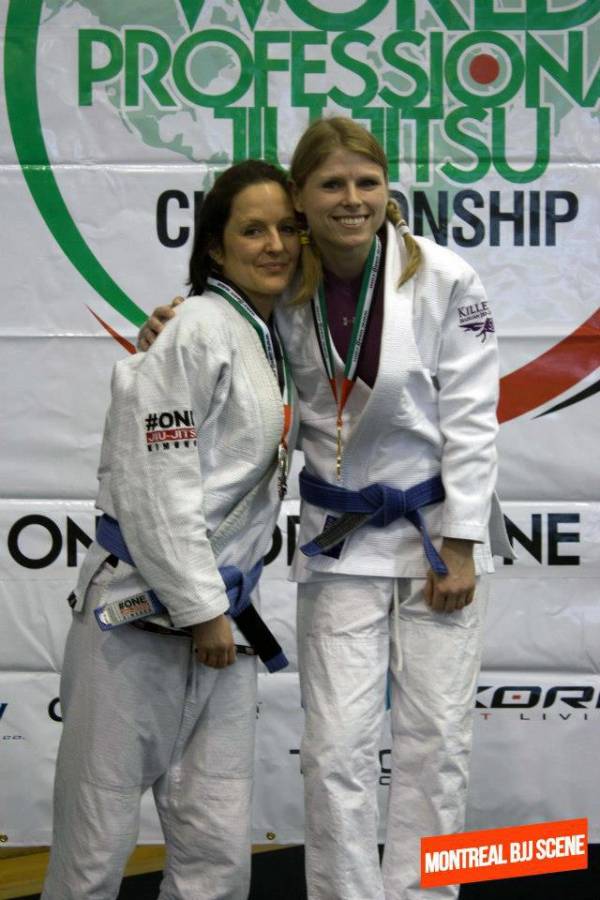 Working with my team to develop a program made me realize that the best competitors don't really have "camps." They eat healthy, whole foods every day and work to improve their strength and conditioning on an ongoing basis. Moving forward, I plan to continue using BioForce HRV daily to monitor my fitness level and maintain a healthy lifestyle. One of the things that surprised me the most is that I've actually come to enjoy aerobic training and kettlebells, which I initially hated. Even old gals like me can change I guess.
I was happy to win a gold medal and compete in the absolute division, but at the end of the day what I value the most about my experience this weekend was spending time with my team and representing the Taylor Gang from Titans MMA on the mats. I'd like to thank my teammates Stephane MacLean (Purple Belt Medium Heavy Silver Medalist), Aaron Jolimore (Purple Belt Super Heavy Silver Medalist), Scott Rose, Mike Kitson, and Josh Presley (Purple Belt Lightweight Gold Medalist) for their support and for coaching me during my matches at the tournament. At certain points I was just doing what Josh told me to do.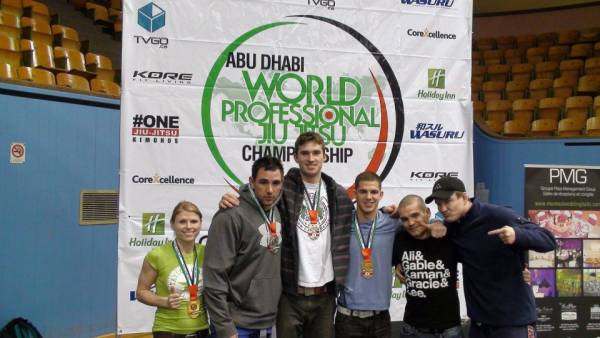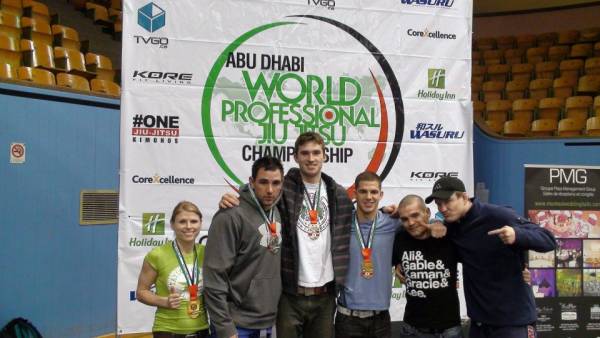 I'd also like to thank Joel Jamieson for helping me with my strength and conditioning, Killer Bee Gis for providing me with an amazing gi to compete in, Damage Control Mouth Guards for the epic Bubba Teeth mouth guard, and Q5 Combat for the supplements. If I hadn't brought the Amass Whey Premium protein powder with me to Montreal, I would have had to compete in my division on an empty stomach. It was scheduled for 10:00am and I didn't have time to digest a proper breakfast so it was a real lifesaver.
I look forward to competing again soon and I hope my experimental training program has been of some help to you!
Action photos courtesy of Joshua O'Connor at BJJ Addict.
Podium photo courtesy of Montreal BJJ Scene.