This is my third trip to the CrossFit Games – 2011, 2013, and 2014. As such, I am in that "experienced old-timer" camp rather than the "overly anxious first-time athlete" category. I smile ever so slightly at first-time Games athletes in the masters category because I have been where they are and, through sheer repetition, there is no more anxiousness.
It's Really Not a Big Deal
What occurs to me as a three-peater is that there is really nothing on the line here. The CrossFit world revolves around the big dogs who compete later in the week, and the masters, while important, are just an ancillary sideshow, a courtesy toss to the veterans. Few people can name last year's 40+ male winner or 45+ female winner, and those athletes earned enough in their prize purse to buy a couple of rounds at the bar for their families and friends from their home box.
Now, don't take this as a lack of gratitude or appreciation for being here. I am having the time of my life this week and I worked really hard to get here. But the fact remains, when putting the CrossFit Games Masters Division in laser-focus perspective there is nothing at stake here for the great majority of us. A few sponsorships, a little press, but on Monday most of us will go back to our day jobs as lawyers, web developers, coaches, and parents. We'll go back to getting college tuitions scraped together, mowing the grass, and living life.
With that said, a couple of reflections from the week thus far:
Today Is Day One for Me
I am not nervous at all. In fact, I am excited to get to the field and begin deadlifting. The benefit of being a repeat Games qualifier is that with each passing year nerves are much less and the savor-it-all factor is much higher. So far I have had a blast seeing some of my old friends and competitors again, touring the field of play, picking up the gear, and having my family all join me for a mini-vacation.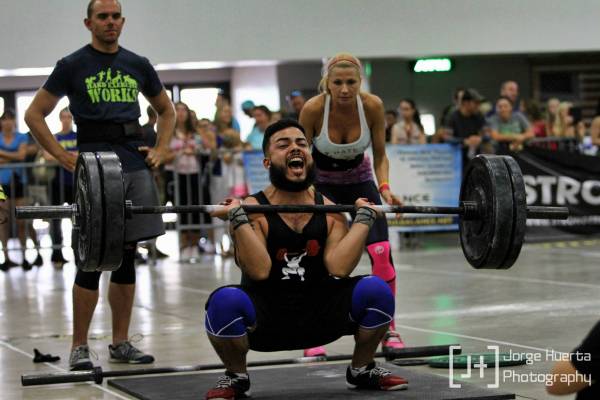 Reebok Really Steps Up
I won't lie. Reebok nails it when it comes to taking care of the athletes. You don't have to go too far on Facebook to see the requisite swag pic posted with the dozens of pieces of clothing, shoes, accessories, and a really bitching gym bag spread out all over the hotel room.
The uniforms have gotten sweeter each year, and many of the pieces are keepers. Meaning, while I tend not to be "that guy" wearing my games jersey at the box on any given day, the shorts are an entirely a different matter and the shoes are great. Nice job, Reebok.
Relax With the Briefing Questions
Again, this is me as a veteran speaking, but this is for future reference for all you hopefuls who will qualify next year. The Monday athlete briefing is at 2:00pm in the hot, baking California sun. There is a limit to the number of actual valid questions that need to be asked with regard to standards.
Trust me on this. You will be fine. There needn't be thirty questions relative to the deadlift ladder. If you raise your hand and ask, "Are we allowed to use any grip we want?" you are thinking way too hard about this and you need to chill. Some of us have to pee and are getting sunburned. Save that question for your judge as you're walking out to the field of play.
NOTE:This can be applied to any CrossFit competition you're competing in, by the way. If it's a local throwdown and you are tempted to raise your hand and ask if your arms need to be fully extended on your handstand pushup, put your hand down.
The Long Beach Marriott Is Out of This World
This is a shameless plug for the hotel at which I am staying. Make a note of it for next year, folks – Long Beach Marriott. The service at this hotel is quite simply the best customer service I have ever experienced at any hotel, ever. The hotel is beautiful, yes, but the service is amazing. It's a bit out of the way and located next to the Long Beach Airport, but that is incidental. And I get nothing for saying this. I am just really impressed. Bookmark it!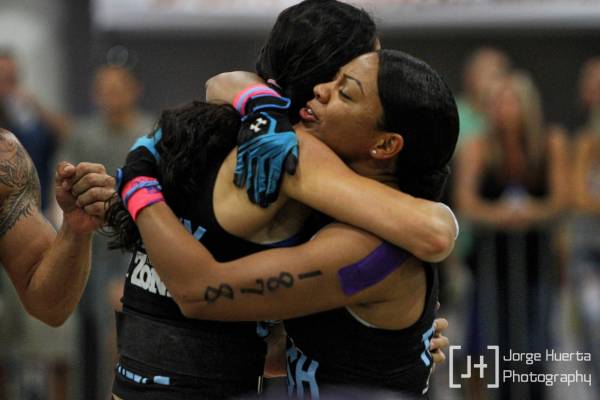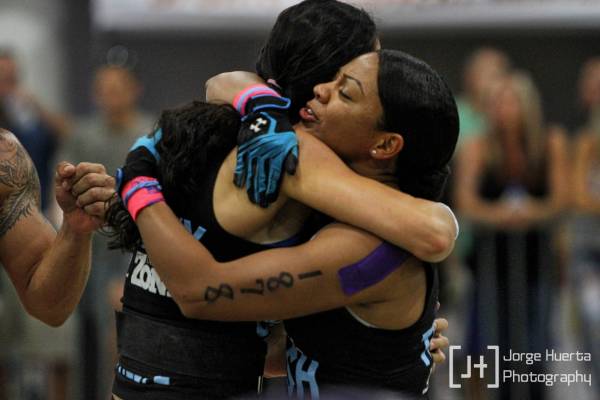 CrossFit Surf City and CrossFit Radius Were Great Hosts
The folks at CrossFit Surf City, Huntington Beach and CrossFit Radius, Long Beach, were very accommodating, allowing me and my coach Stephen Flamm to stop in to get our workouts in while out of town. In fact, Anthony Campo from Surf City opened the place up on Saturday afternoon specifically for us and said, "Lock up when you're done."
That is CrossFit trust. They asked for nothing other than to perhaps pick up a shirt while there, and we got in some great training sessions. I suspect the majority of my fellow masters have similar stories of very accommodating boxes, which really affirms the community aspect of the sport.
Much more reflection will come next week after the experience is over – and then my coverage of the NPGL will begin. Onward!
Photos courtesy of Jorge Huerta Photography.