Chia seed is an ancient superfood that is currently experiencing a glorious renaissance thanks to its huge nutritional impact in such a small and easy-to-use package. "Chia" is actually the Mayan word for strength and has long been called "Indian running food." It was once used as a mega-energy food by Incan, Mayan, Aztec, and Southwestern Native American cultures, especially for their running messengers who would carry a small pouch of chia with them on their long journeys.
In 2009, a book by Christopher McDougall called Born to Run focused on the reclusive Tarahumara Indians of Mexico and thus began the rediscovery of chia seed as a superfood for the super-buff and the super-runner. The Tarahumara are known for running hundreds of miles at a time and regularly consume chia in their food and drinks. Chia forms a gel when added to water, which helps prolong hydration and retain electrolytes – a great benefit for athletes, especially runners like the Tarahumara. It also digests slowly, which may help stabilize blood sugar and support an incredibly sustaining surge of energy throughout the day – another great reason the Tarahumara would use this superfood on their unimaginably long running journeys.
Dan Gluck and Nick Morris, a manager and trader at a New York hedge fund, read McDougall's Born to Run and quickly began supplementing their post-workout breakfasts with chia seeds. They spread their "chia gospel" to their friends in finance and in 2011 they launched Health Warrior, which markets chia seeds and chia seed snack bars. According to an article in the May issue of Business Week magazine, which interviewed Gluck and Morris, chia seeds are quickly "becoming the stimulant of choice." The little black and white seeds are healthier than coffee and provide sustained energy perfect for an environment where prolonged focus and a high level of activity are essential like Wall Street.
Chia seed is the highest plant source of omega-3 fatty acids and is a complete plant-based protein that contains all the essential amino acids. It also contains antioxidants as well as vitamins and minerals like potassium and calcium. Chia serves as a great source of both soluble and insoluble fiber, which allows it to work like an incredible digestive broom as it sweeps through your intestinal tract, helping to dislodge and eliminate old accumulated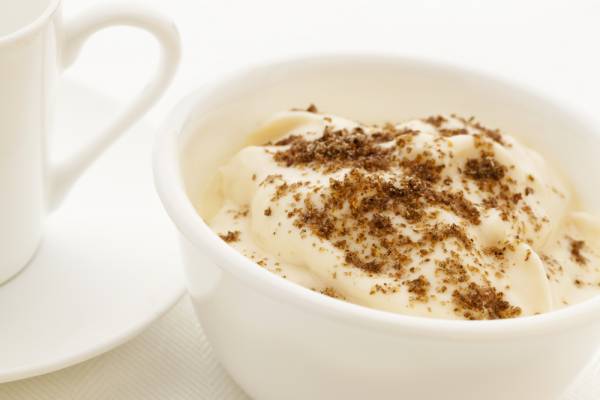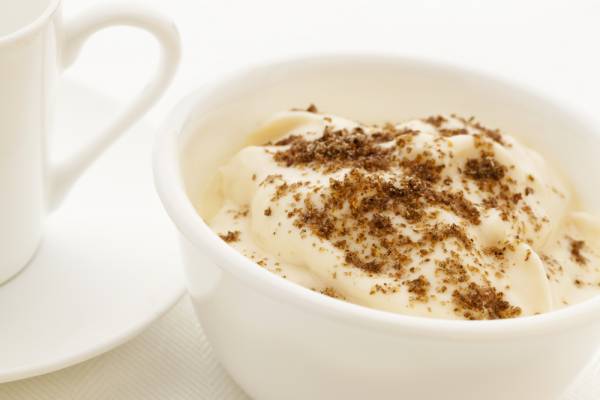 waste in the intestines while promoting regularity.
Chia seeds are a great addition to your morning breakfast, an afternoon smoothie, or as an added crunch to muffins and cake breads. It can be used as an alternative to eggs and even help thicken up soups and stews. Here are some great ways to include chia in your daily diet:
Sprinkle them on: Oatmeal, yogurts, and salads. Their pleasantly mild, nutty flavor works well to complement these foods.
Stir them in: Soups and stews. Chia seeds absorb liquid well, making them a good choice to thicken up soups and stews.
Toss them in: Muffins, cookies, and cake breads. Use them in place of poppy seeds, too, when baking.
Mix them with: Your favorite beverage. Try stirring 1 tablespoon of chia seeds into 4 ounces of chilled lemonade. Let it thicken for 10 minutes, then garnish with a mint leaf and enjoy.
There are a lot of exciting chia recipes available for both drinks and foods, but here are two I found that are especially easy and delicious: one is for a Chia Chipotle Bean Burger and the other is for Chia Apple Mint Iced Green Tea. Both are vegetarian-friendly.
Chia Chipotle Bean Burger
Ingredients:
1 15-ounce can black beans
¼ cup chia gel (see recipe below, made with organic chia seed)
2 cloves garlic, minced
¼ cup corn kernels or sautéed or cooked vegetables (alternatively, use frozen corn kernels, defrosted, or vegetables leftover from another meal)
1 teaspoon canned chipotle in adobo, minced, or 1 teaspoon dried chipotle powder
½ teaspoon salt
1 tablespoon minced cilantro or parsley (optional)
1 tablespoon extra virgin coconut oil
Directions:
In the bowl of a food processor or high-speed blender, pulse the ingredients until blended. Do not over-process; you do not want to liquefy.
Form the mixture into patties.
Heat the coconut oil in a frying pan over medium heat.
Cook the patties until golden, about five minutes. Flip and repeat.
Alternate cooking method: Preheat oven to 325F. Place the patties on a lightly oiled baking sheet and cook until golden, 12 to 15 minutes, turning halfway through cooking.
Serve on hamburger rolls with the condiments of your choice.
Chia Apple Mint Iced Green Tea
Ingredients:
6 bags of green tea
6 cups of water
1 cup of apple juice
1 Tablespoon of organic chia seeds
1 dessert spoon of finely chopped mint
Directions:
Boil the water and pour over the tea bags in a large jug
Add the chia seeds and stir
Stir the mixture a few times to prevent the chia seeds clumping together
Add the apple juice and mint and stir again.
You can remove the tea bags at this stage if you want a mild green tea flavor or leave them until ready to serve if you want a stronger green tea flavor.
Chill until icy cold.
Stir again to disperse the seeds just before serving.
As with any superfood, chia seeds work as part of an overall balanced diet that includes a variety of fresh fruits, vegetables, healthy fats, and lean protein, not as a replacement for or supplement to a poor diet. How do you add this super-fun superfood to your daily diet?
Photos courtesy of Shutterstock.