It's the Winter Olympics, and that means we get to see athletes soar through the air, race along a track, and dance on skates (not to mention curling!). But as the event takes place, discussion tends to turn to doping, and this year is no different. This year, though, the doping isn't just about the athletes' bodies – it's also about their equipment. Specifically, much of the debate revolves around the use of technologically advanced equipment. The amount of technology a country can use is often based on who has more money to spend, and critics argue this creates an unfair edge.
I stumbled upon the term technology doping while reading up on the new tech being used in this year's Winter Olympics. Technology doping is defined as "the practice of gaining a competitive advantage using sports equipment," and is under the jurisdiction of the governing authority of each sport. It's also called sports engineering, which sounds much more forgiving.
One of the most famous cases of technology doping was the LZR swimsuit introduced in the 2008 Olympics. This suit enhanced swimmer performance so well that it was banned by FINA (the governing body) after the Olympics. For perspective, swimmers wearing this suit made 23 out of the 25 world records that were achieved at the 2008 Olympics. The suit allowed for better oxygen flow to muscles, but also trapped air to add buoyancy. Quite the feat of engineering by Speedo, but a little too much according to the governing body. Almost every swimmer at the Olympics that year had this suit.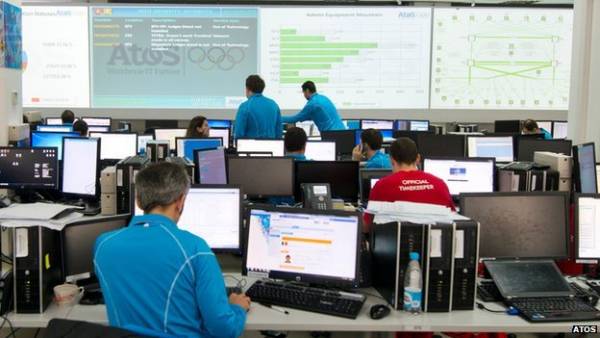 Some technologies are beneficial across the board. For example, the new bobsleigh timing unit made by Omega is capable of transmitting speed, acceleration, G-force, and vertical track positioning data. Speedskater times are measured precisely using light beams on the finish line, and cross country skiers are tracked by GPS for real time positioning. All these pieces of technology assist in providing more accurate scores and better data. They're also supported by a surprising amount of infrastructure, especially looking at the state of the Olympic Village and press living quarters. Over 400 servers and a large network across eleven venues at the Black Sea resort support the scorekeeping, network, and broadcast services, which are all maintained by a European technology company called Atos.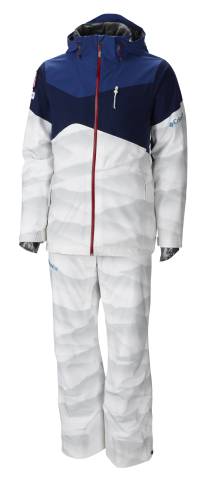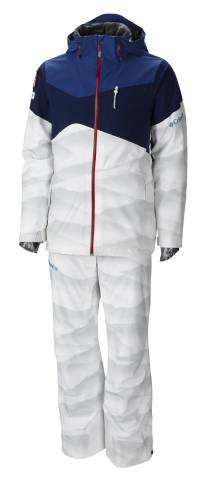 But then there is the kind of technology that only money and endorsement can buy. For example, several countries have paid top dollar for uniforms and equipment made by high-tech companies. Here are just a few examples:
The American, Canadian, and Russian freestyle ski teams all had their uniforms (see photo on the right) made by Columbia Sportswear Company. Columbia employed not only a new (and very cool) zipper design to cut down on weight, but also a snow camouflage pattern that helps mask body movement. Did I mention body movement is a key component for judging mogul skiers?
The American speed skaters are wearing uniforms made by a partnership between Lockheed Martin, an aerospace company, and Under Armour. The suit uses several tested methods of dealing with wind resistance to hopefully shave seconds off of the time of a skater. Canada is in the arms (legs?) race as well with a suit designed by APOGEE and wind tunnel tested by engineers at the Canadian National Research Council.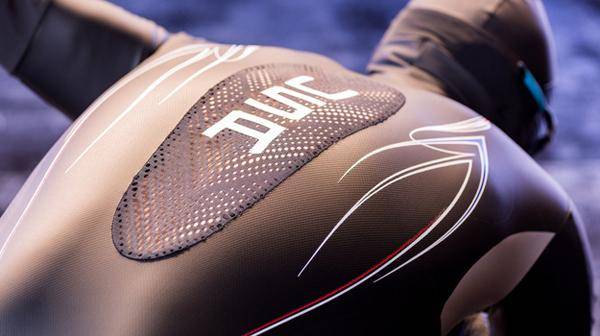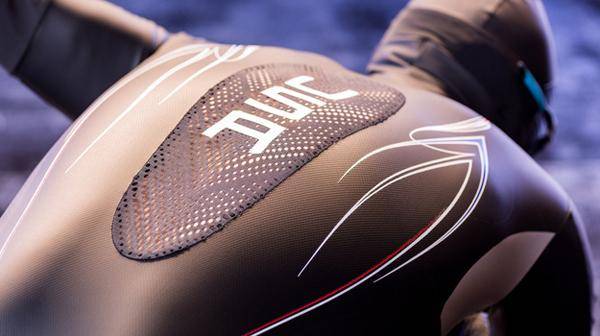 And finally, the United States has enlisted BMW to redevelop all of their sliding equipment. The bobsled and skeleton event equipment is newly redesigned and will have that familiar badge we all know. It's also made entirely of carbon fiber. And it is, I must say, rather slick looking.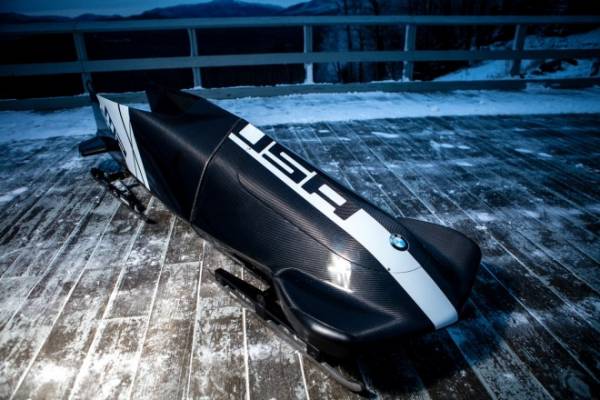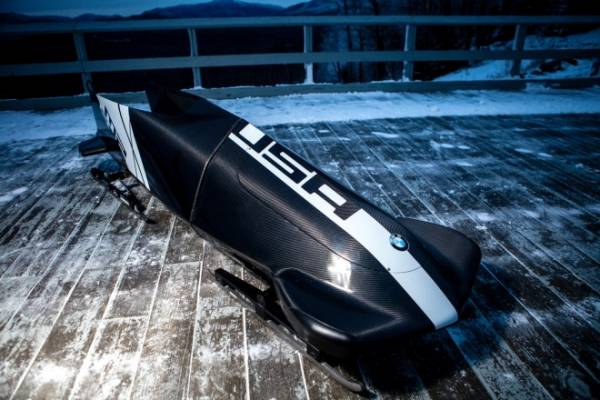 None of these technologies have been challenged as of yet, but if these countries bring home the gold, will there be an outcry? And these are just a few examples of the new products being implemented in the 2014 Winter Olympics. Some countries are keeping entirely hush-hush about these technological advances, while others like the United States, who have sponsor deals and advertising to do, literally wear them on their sleeves.
Will these new tech tools make a difference? Might they be so extreme that they're banned in the future? Share your thoughts on technology doping below!
Photo 1 courtesy of Shutterstock.
Photo 2 courtesy of Altos Technologies.