As a child growing up in Mexico, Jorge Huerta rarely got to watch American movies. When he did, he was drawn to the powerful stories of directors like Spielberg and Coppola. Later in life, Jorge came to realize photography's power to tell a story – specifically, the athlete's story. The image's ability to capture a narrative is Jorge's favorite element of photography:
For me the best thing about photography has to be the privilege of capturing an athlete during a moment that has been in the making for days, months, even years. I don't take for granted the training, suffering, and sacrifices an athlete endures to prepare him or herself to compete. To be able to share in that process is a great honor and privilege that I have. I love that.
Jorge got his start in photography by taking photos at his daughters' sports events. Said Jorge, "Athletics were also a major part of my life, so being around sporting events was always natural in my life and family. Having a camera around made shooting sports a natural thing." This dynamic combination of community and family comes through in Jorge's photos, which capture not only the great feats of athletes but also the emotions and reactions of spectators.
When Jorge started CrossFit himself two years ago, he found his home, both as an athlete and as a photographer. "The sport of fitness gives me so many options and challenges as a photographer that not many other sports do. While most sports give you a certain predictability, with CrossFit you have to be prepared for everything and anything. This makes shooting exciting and challenging." Like a few of the other CrossFit photographers we've featured in the past, most of the technical challenges stem from the facilities where CrossFit events are often held:
The biggest challenge is definitely poor lighting provided by the different indoor locations where CrossFit is practiced. I've shot in small warehouses and large convention arenas, and all present their own unique lighting challenge when shooting movement. Also, the lack of access the location or organization provides to get the right angle of the shot is also an obstacle. These challenges are just motivators to get creative, and from time to time they give you that special shot you wouldn't be able to get unless you had that restriction.
Overall, Jorge's photos give athletes an opportunity to see themselves as characters in the narrative of life. As Jorge said, "Life is full of 'wow' moments. If we can pause our busy-ness enough, we can then appreciate a story in the making where sometimes we are vital characters in it. So stop, capture, enjoy!"
Photos courtesy of Jorge Huerta Photography: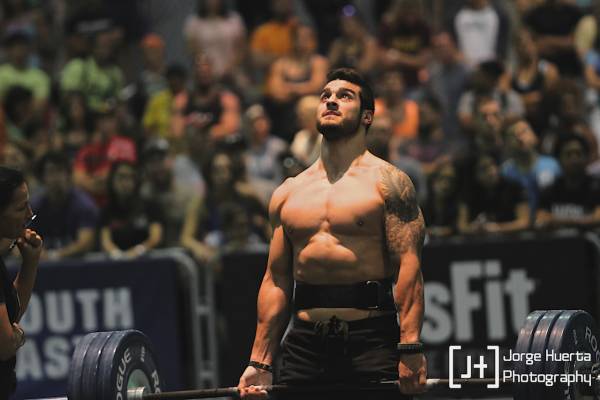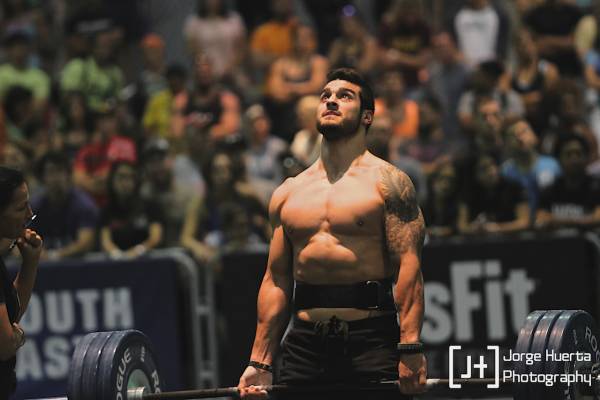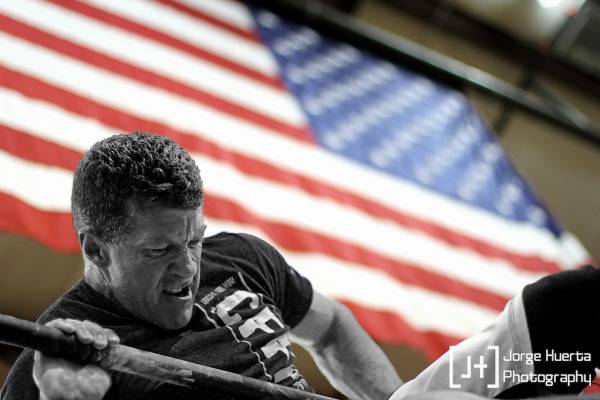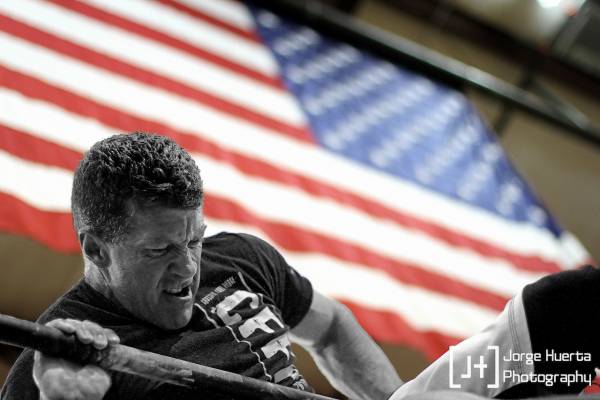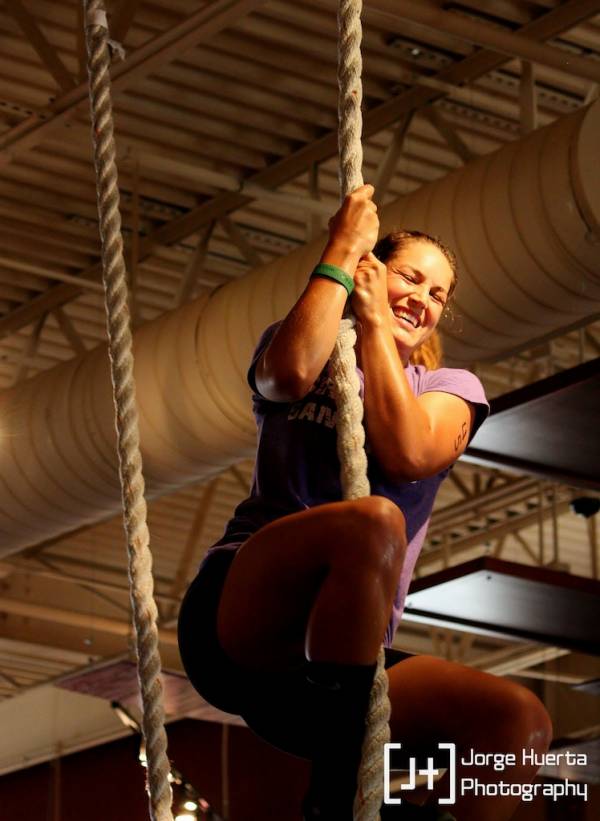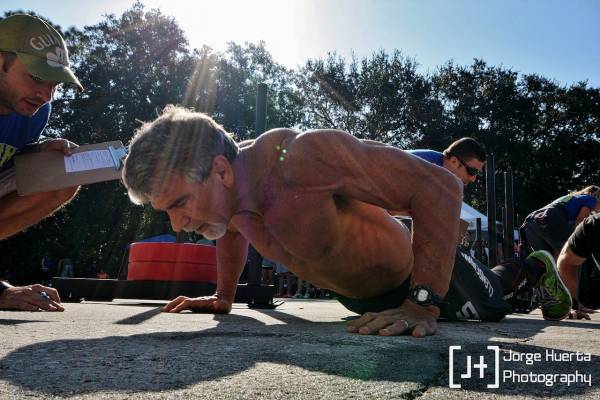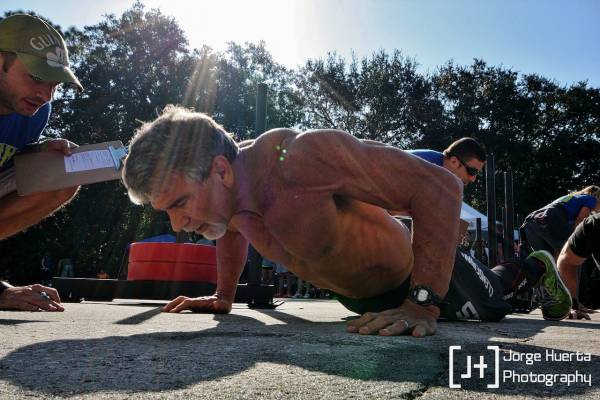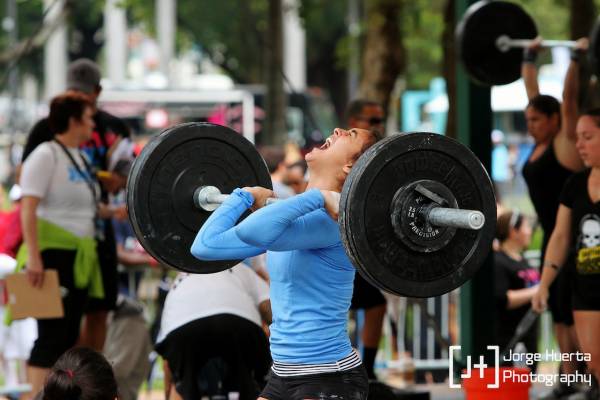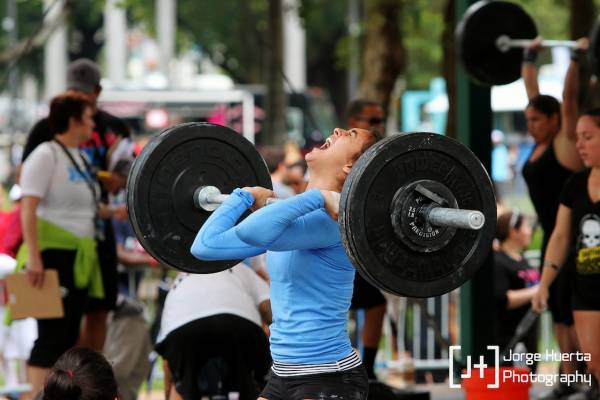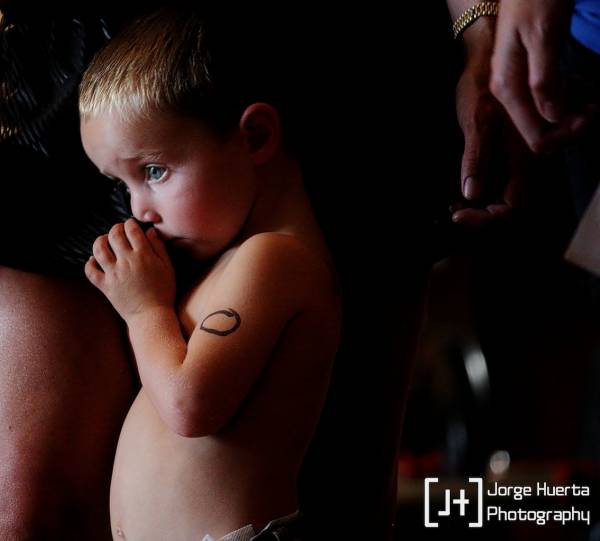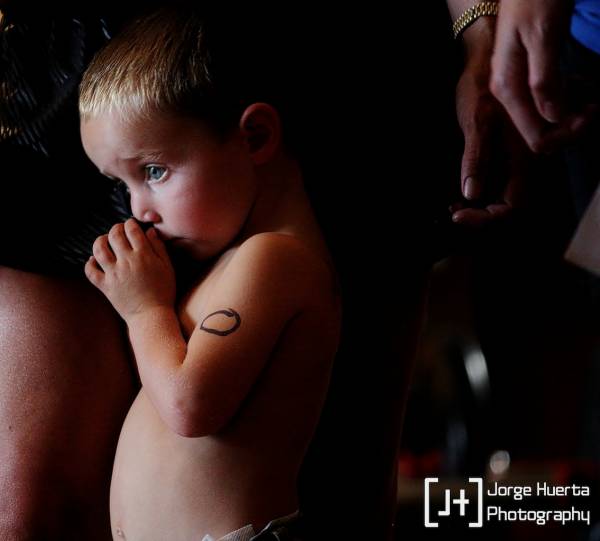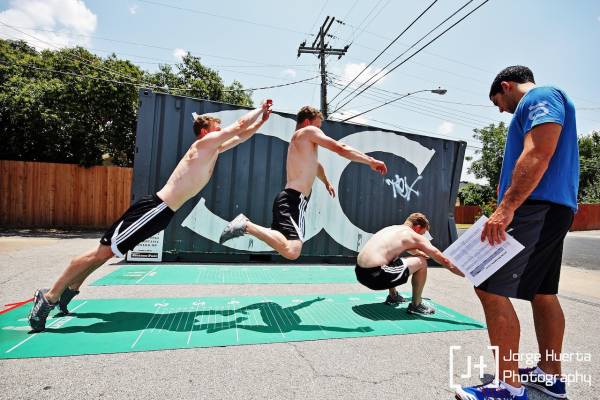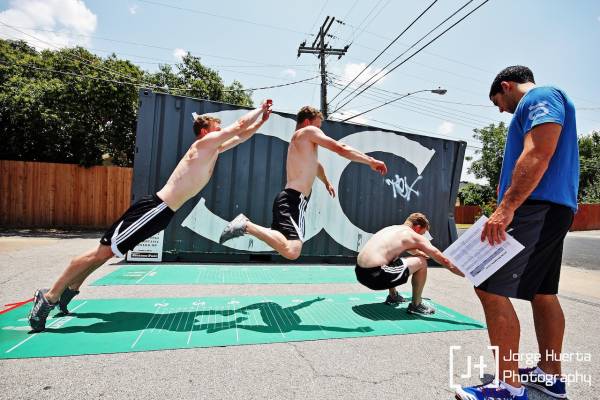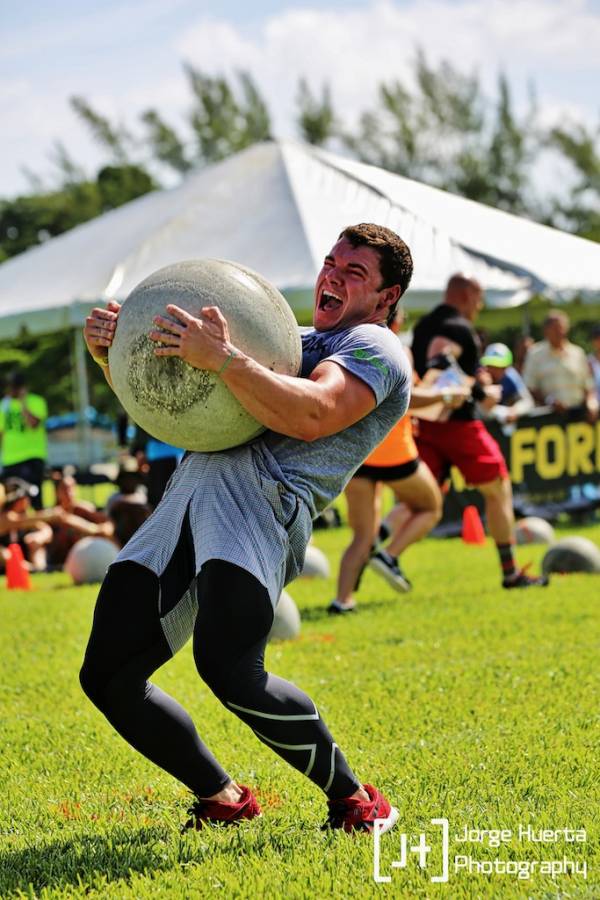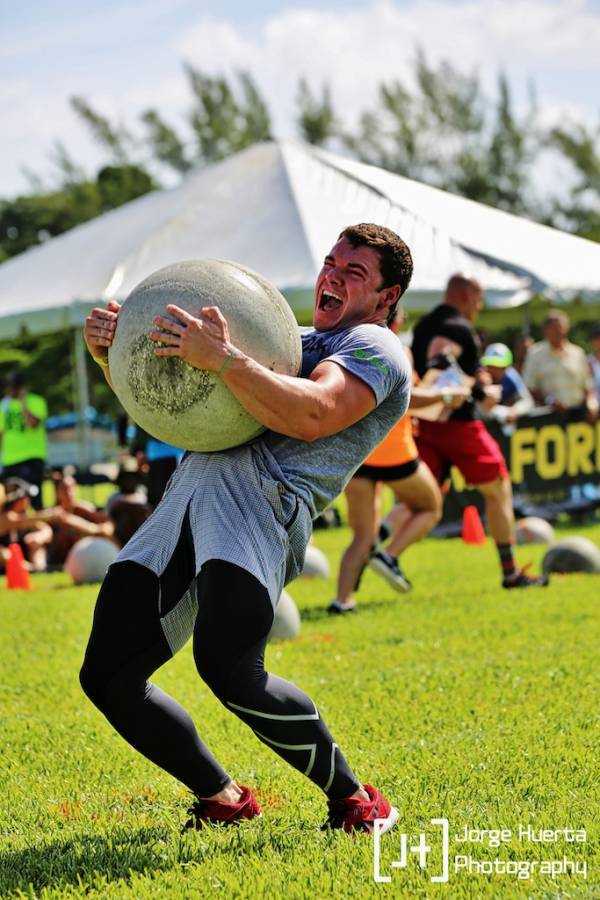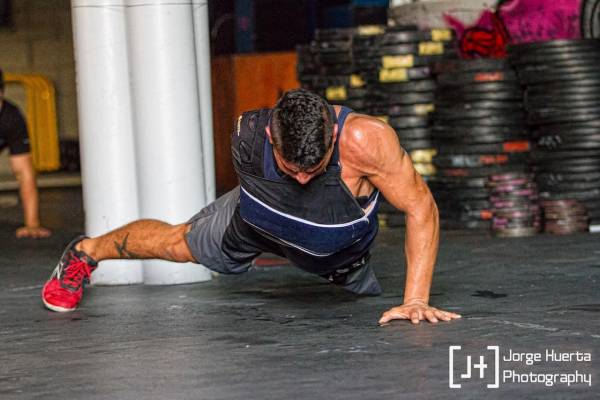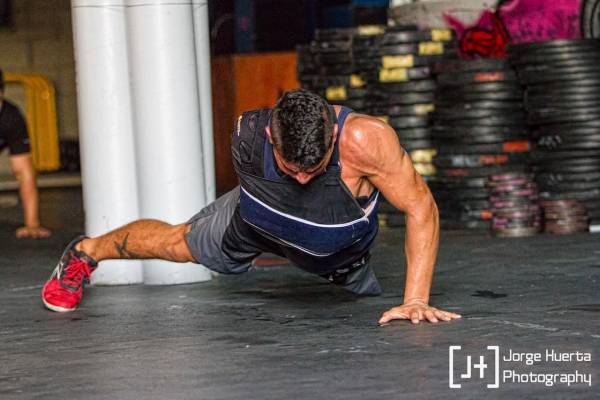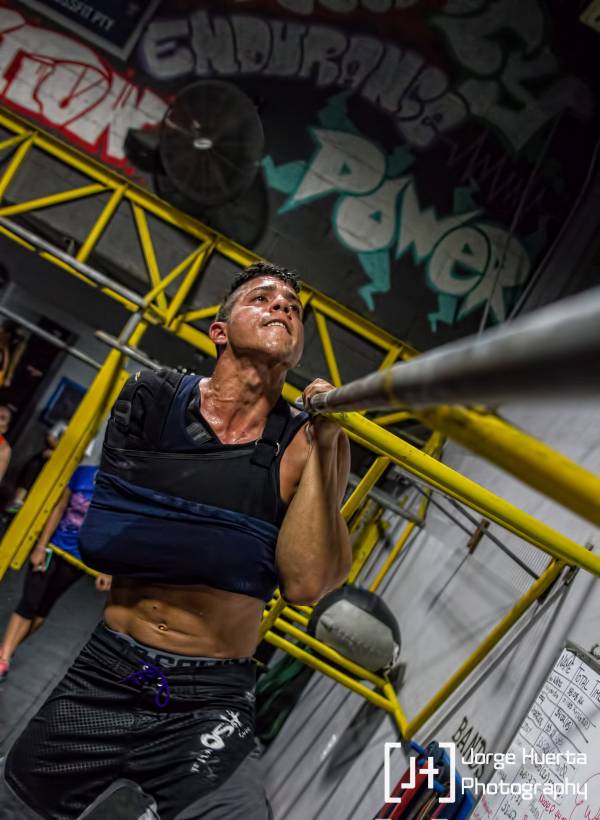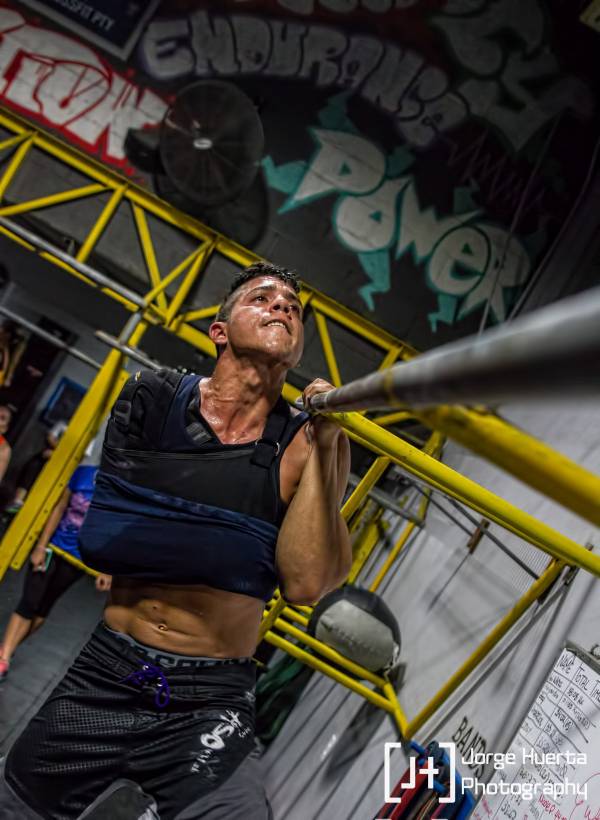 Art can be so much more meaningful when you know a little bit more about
the person behind it – the eye behind the lens. That's why we periodically profile sports/action photographers and their work. To see more of Jorge's work, visit his website and follow Jorge Huerta Photography on Facebook.