During my two-year stay in Belgium for graduate school, there were a few gaps in the usual American calendar. Naturally, one of those was Thanksgiving. No turkeys, no pilgrims and cornucopias, no Indian corn hanging from display cases. I grew up celebrating Thanksgiving the way many Americans do – with several plates of green bean casserole, sweet potato pie with marshmallows and maple syrup, turkey smothered in dark gravy, and those yummy Hawaiian sweet rolls. Mmmmmmm.
The first year, I was homesick and we just ate at Pizza Hut, which happened to be very popular there. The second year, I couldn't take the nostalgia, so I decided to replicate my childhood Thanksgiving dinner. However, rather than eating the typical Thanksgiving dinner I described above, my husband and I ended up preparing a healthy feast with local meat and produce. That's not because we were health enthusiasts – at the time we were far from it, in fact. Really the reason was that a can of green beans cost as much as about five pounds of fresh ones, and we didn't have any money. Funny enough, processed foods were out of our price range where we were living, so we had our first fresh Thanksgiving feast.
That meal was a turning point for me. Somehow just one plate of fresh turkey, mashed sweet potatoes, green beans, and a slice of bread from the bakery next door was more satisfying than five plates of deep-fried turkey, green bean casserole topped with French fried onions, and sugary-sweet marshmallow-topped yams. Everyone has those "ah-ha" moments when it comes to making a lifestyle change, and that Thanksgiving was definitely an eye opener.
Later in life when I became more interested in nutrition, I started to realize exactly why that meal was so satisfying. To illustrate, here are three common Thanksgiving foods, with comparison between the fresh versions and the processed versions:
1. SWEET POTATOES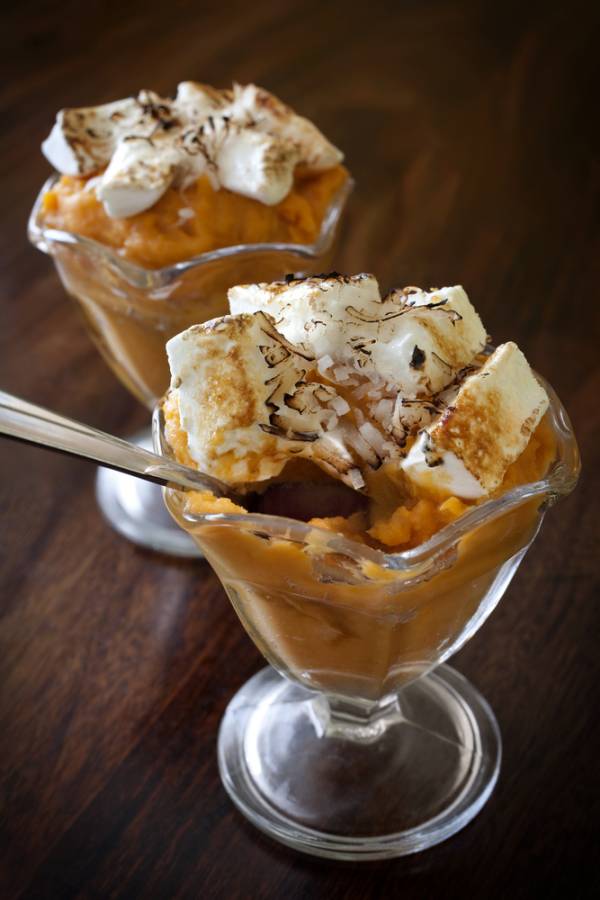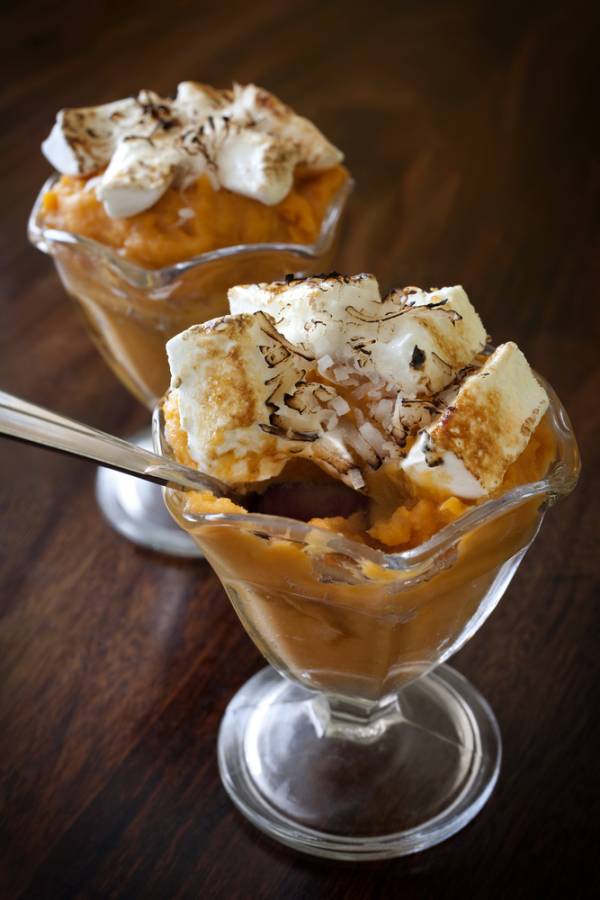 Calories: 212
Sodium: 76 mg
Protein: 3 g
Total Carbohydrate: 50 g
Dietary Fiber: 6 g
Vitamin A: 359%
Vitamin C: 35%
Calcium: 3%
Iron: 10%
Glycemic Load: 21
Fresh, baked in skin, unsalted – 1 cup
Calories: 180
Protein: 4 g
Sodium: 72 mg
Total Carbohydrate: 41 g
Dietary Fiber: 7 g
Vitamin A: 769%
Vitamin C: 65%
Calcium: 8%
Iron: 8%
Glycemic Load: 17
2. GREEN BEANS
Green Bean Casserole (from back of French's fried onions container)
Calories: 142
Sodium: 439 mg
Fat: 9 g
Protein: 15 g
Total Carbohydrate: 15 g
Dietary Fiber: 3 g
(Not a significant source of vitamins and minerals)
Green Beans (Fresh, no salt added)
Calories: 34
Sodium: 7 mg
Fat: .13 g
Protein: 2 g
Total Carbohydrate: 7.84 g
Dietary Fiber: 3.7 g
Vitamin A: 15%
Vitamin C: 30%
Calcium: 4%
Iron: 6%
(Obviously, the numbers will change depending on how you cook them.)
3. TURKEY
Jennie-O Premium Basted Turkey, Frozen – 4 oz. serving size (Source: copied from label while grocery shopping)
Calories: 130
Sodium: 230 mg
Fat: 6 g
Cholesterol: 60 mg
Protein: 20 g
Iron: 4 %
Mary's Organic Free-Range Turkey – 3 oz. serving size
Calories: 160
Sodium: 2 mg
Fat: 10 g
Cholesterol: 21 mg
Protein: 24 g
Iron: 6%
NUTRIENT PROFILE FOR THE WHOLE MEAL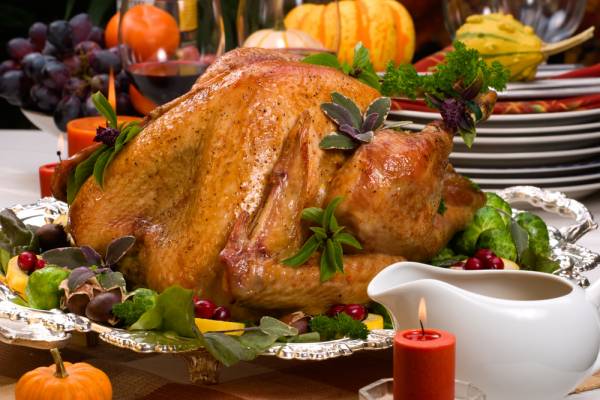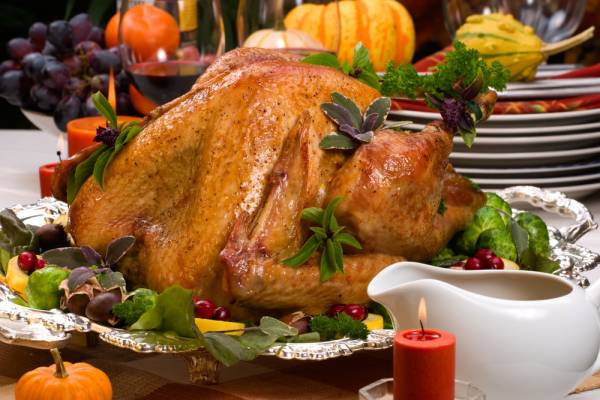 Made With Prepared Ingredients
Calories: 484
Sodium: 745 mg
Fat: 15 g
Cholesterol: 60 g
Protein: 38 g
Total Carbohydrate: 65 g
Made With Fresh Ingredients
Calories: 374
Sodium: 81 mg
Fat: 10.13 g
Cholesterol: 21 mg
Protein: 28 g
Total Carbohydrate: 49 g
Keep in mind that this Thanksgiving meal doesn't include the typical rolls, stuffing, and other assorted casseroles, not to mention dessert.
For us, eating a fresh, homemade dinner is also emotionally satisfying. For example, in Belgium we were good friends with the butcher and knew he treated his turkeys very humanely. You could taste the happy turkey in each bite. True, a free-range bird is more expensive, but to me it's worth knowing that your turkey was treated with respect. Some of the hidden cameras that have come out in recent years, including a new one just released last week, are almost enough to make me want to skip the turkey and just go vegetarian.
It is interesting to note, however, that the calorie count and amount of protein in the smaller serving of an organic, free-range turkey is higher than a frozen bird. Likewise, fresh vegetables usually contain more nutrients than the canned versions. A little goes a long way when you buy it fresh, which means you might be able to purchase a smaller turkey to compensate for the higher price per pound. And of course, there's another benefit I haven't mentioned – a local, low-calorie dinner also leaves plenty of room for dessert!
Photos courtesy of Shutterstock.