Every fourth year there is woven for Hera a robe by the Sixteen women, and the same also hold games called Heraea. The games consist of foot-races for maidens. These are not all of the same age. The first to run are the youngest: after them come the next in age, and the last to run are the oldest of the maidens.

Every fourth year there is woven for Hera a robe by the Sixteen women, and the same also hold games called Heraea. The games consist of foot-races for maidens. These are not all of the same age. The first to run are the youngest: after them come the next in age, and the last to run are the oldest of the maidens. They run in the following way: Their hair hangs down, a tunic reaches to a little above the knee, and they bare the right shoulder as far as the breast…The games of the maidens too are traced back to ancient times.
– Pausanias, Description of Greece
Their hair might not hang down, and they're almost certainly not wearing tunics, but there are still women competing in an event called the Heraean Games. This modern interpretation of the ancient Greek event was started by athlete and artist Sarah Wilson of Fashletics in 2011, and the next Games, scheduled for January 12, 2013 in Miami, Florida, promises to be as exciting as ever.
The American CrossFit version of the Heraean Games has really taken off since the first event in 2011 – to say the least. According to Sarah, "Year one we had thirty women competing at our [CrossFit] box. Year two we had about 110 women competing in a larger venue. The event sold out and we brought in some new challenges thanks to our equipment sponsor Maverick Athletic Company. This year the event will be held at Miami SunLife Stadium with two competition stages which means we will be able to accommodate event more athletes which is important because the demand is definitely there."
So how did Sarah get the idea for this women's-only event? It all started when she made a simple observation: the women at her gym wanted to compete. After seeing her fellow female CrossFitters' desire to compete in a local competition, which was limited to a certain number of athletes, Sarah decided to establish the Heraean Games, which are open to any woman of any age group.
The idea was well-received, not only by women who wanted to compete, but also by the male owners of Sarah's box. "Immediately I wanted to create more opportunities for these women. I approached the box owners (Tom and Fernando) and before I could even finish getting the words out Fernando yelled, 'YES!' Aside from myself, Fernando is one of the biggest advocates of women's strength that I know." With their support, the first Heraean Games (in the 21st century, at least) began.
In actual fact, Lycurgus made all the provisions he could for women. He instigated a tough regime of physical exercise for unmarried women, including running, wrestling, discus, and javelin, so that when the time came for embryos to take root in their wombs they would gain a healthy start in healthy bodies and develop well, while the women themselves would have the strength to endure childbirth…
– Plutarch, Greek Lives
Fernando is to the modern Heraean Games what Lycurgus was to the Greek version. Although his rule probably pre-dated the Heraean Games themselves, Lycurgus gave women much more freedom than they had previously had, as our good friend Plutarch so aptly illustrates in the quote above. The Heraean Games were shortlived in the infinite timeline that is history, but they certainly made their mark as one of the few periods in history when womens' athletics were celebrated in an unprecedented way.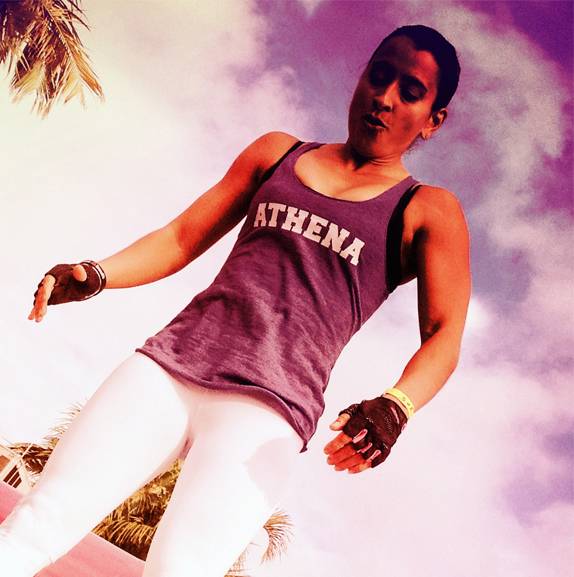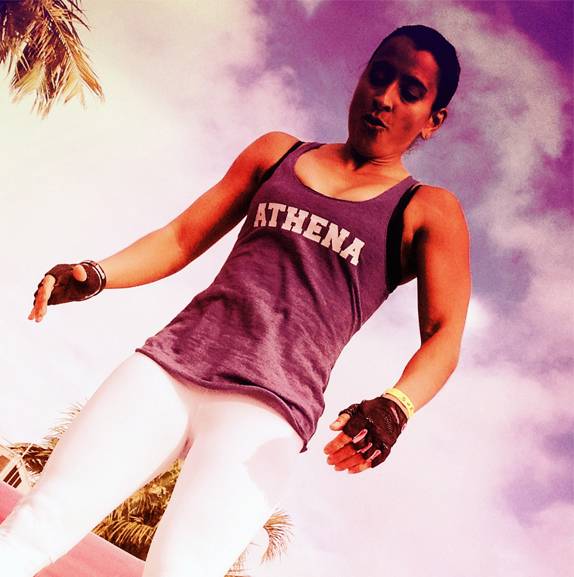 Sarah's own use of the name is no accident, and was actually originally suggested by her father. "The name of the event was really important to us. I did a lot of research on female warriors, tribes, etc. It was actually my dad (a history buff and proud father of three strong women) who brought the Heraean Games to my attention. The Heraean Games was the all female Olympics held in the 6th century BC usually dominated by the Spartan women. Aside from the fact that it's awkward to pronounce, it was perfect."
Although the Heraean Games is for women only, the events are not scaled down. In fact, for the first time this year, there isn't even a scaled division. Why did Sarah decide to remove the scaled division? "Here's why: I have seen way too many people (men and women) sign up for the scaled division without event considering taking on the challenge of 'RX.' The point of competing is to challenge yourself, to try something new, to come out of your comfort zone. Maybe you'll overcome something you didn't know you could do (which is EXACTLY what I saw happen last year for so many women). And maybe you'll fail at a movement. Guess what? Failing is not the end of the world and often you will learn more from attempting and failing than you will from flying through a scaled WOD that doesn't challenge you enough." Hard to argue with that!
The Heraean Games also include a wide range of age groups, just as they did in ancient Greek times. "We have always had a Masters Division (Athena age 40+) and this year we also added a Youth Division (Aphrodite age 18 and under). Last year we had two young ladies (age 12) compete in the scaled division. They were incredible even when competing against women twice their age and size. This year we want to give them an even playing field and will design workouts that are appropriate for their age. Hopefully this will encourage even more youth athletes to come out and compete."
Myrrhina of Athens (a man): O welcome, welcome Lampito, my love! O the sweet girl! How hale and bright she looks! Here's nerve! Here's muscle! Here's an arm could fairly throttle a bull!
Lampito (the 'sweet girl'): Well, by the twain. I think so. Since I exercise and fling my heels to my rear-end.
– Aristophanes, Lysistrata
The events at the modern Heraean Games go a bit beyond butt kickers, the exercise that Aristophanes uses here to satirize the Spartan women. I asked Sarah if she had any favorite workouts from previous years, and she told me about the "Deadlift Gauntlet." "The 'Deadlift Gauntlet' from year one was one of my favorites. We always include a max effort lift. I think we chose the deadlift because we wanted to see women move some serious weight and that's exactly what you're going to get with a deadlift. I still have images of legs shaking and fans screaming as women pulled some serious numbers. Lots of PRs that day."
Sarah also told me about the infamous wall climb. "For many women this event became a powerful metaphor. Even though we had a scaled division last year, every single woman had to attempt the wall (which was not revealed until the athlete meeting the night before the event). We wanted to have a challenging component that every single woman looked at and probably said 'I don't know if I can do that.' That's the whole point!"
And we, all her contemporaries, together anoint ourselves…and run there together, a girlish band of four times sixty maids, of whom, when matched with Helen, not one is faultless. 
– Theocritus, Idyll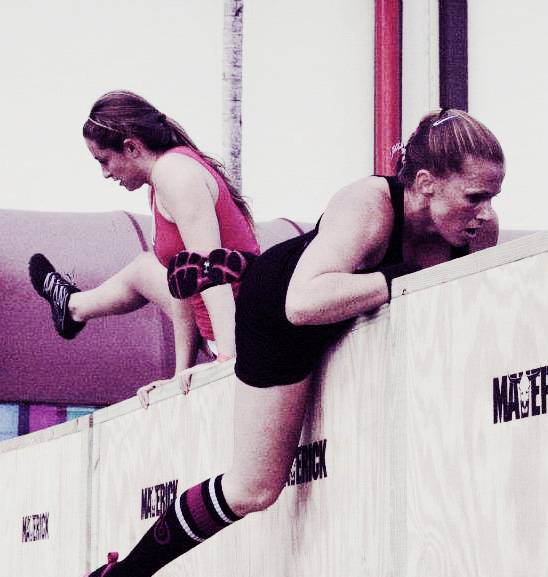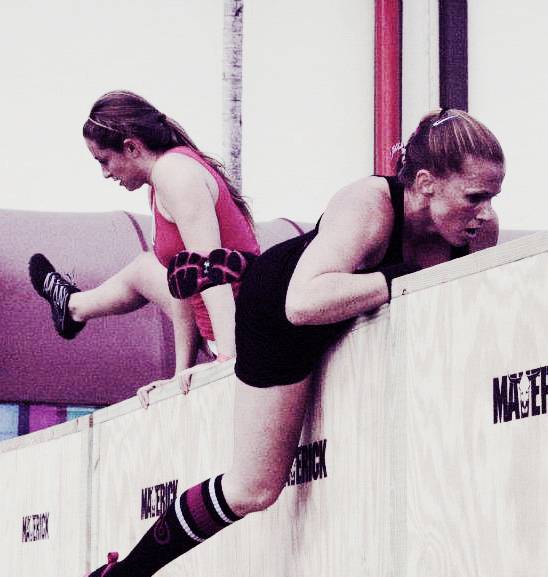 What is it that makes a women's only event unlike a co-ed one? According to Sarah, there is a sense of comraderie and unity that comes from competing with fellow women athletes. "I don't know if I can really explain it but I'll try. Even though everyone is competing against each other, there is still an overpowering sense of unity and support that you get with an all female competition."
Sarah hopes to see a new generation of women emerge in the Heraean Games, which is one reason she created the Youth Division. "I was elated when we sold out last year – not because I want a successful event, but because I love watching this community of women expand. I am really excited about the youth division this year and hope we have a good turnout there. I don't think we could have had a full heat of girls under eighteen in year one or two, but I'm pretty sure we will be able to fill it this year. That will be a true testament to the growth of the sport and the impact that events like this are having on young women."