The ketogenic diet is on a roll and there's really no question why it's gained so much momentum. Dubbed the keto diet for short, this low carb, high fat diet supplies the body with a plethora of healthy fats which are used as energy for our body instead of carbohydrates. This way of eating provides a nutritionally dense vegetable and protein base with high fat energy for us to perform our best while maintaining a slim physique. A keto meal in its most simple form combines a protein, paired with a green vegetable (or other low carb veg) and fats. This series of ketonic diet will provide a more inspired approach to these combinations that you can mix and match for a unique ketogenic eating experience.
If you enjoy Mexican style fajitas, you'll adore these hand hold-able, low carb fajita rollups. Use an all-natural deli sliced chicken, turkey, or roast beef as the outer fajita shell to create a perfect envelope to encase a tasty blend of traditional fajita flavors. Skillet roast the bell peppers and onion together prior to rolling up to bring out a slight char and mildly sweet flavor. Add a touch of spicy pepper jack or habanero jack cheese to up the fat factor.
Once rolled up, toss these back in the skillet to lightly brown the meat on the outside. This allows the cheese to melt and create creamy goodness to balance the tender, crisp crunch of the fajita veggies. These fajita rollups make a fast lunch or can be made ahead, wrapped in parchment, and reheated straight from the fridge for an on-the-go meal.
Fajita Rollups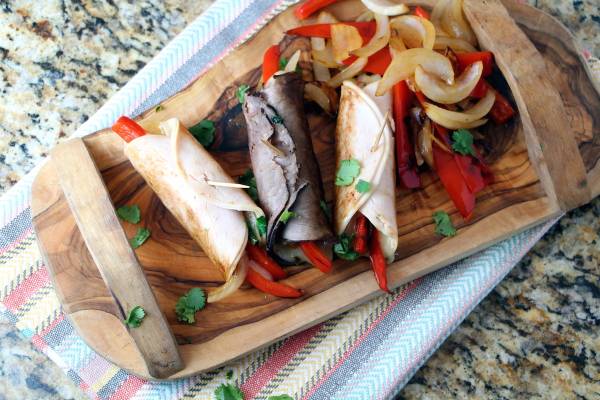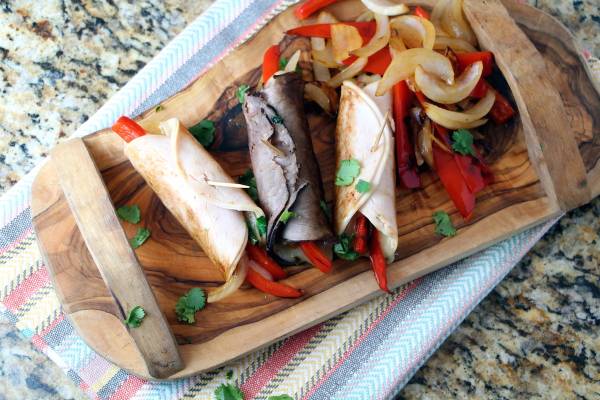 Calories 500, Protein 50g, Total Carbs 10g, Net Carbs 6g, Fat 26g
Prep time: 10 min
Cook time: 10 min
Serves: 2 (2 roll ups each)
Ingredients:
8 slices all natural, no preservatives chicken, turkey, or roast beef deli slices
2 bell peppers, any color, seeded and sliced
½ small white onion, sliced into strips
4 slices pepper jack or habanero jack cheese
Cilantro, chopped
2-3 tablespoons olive oil
Preparation Instructions:
Heat olive oil in a skillet and add the pepper and onion.
Sprinkle with salt and pepper.
Cook until veggies are tender-crisp, about 5-8 minutes.
On a work surface, lay down four stacks of deli meat with two slices in each.
Top each deli meat stack with one slice of cheese and a sprinkle of cilantro.
Divide peppers and onion onto the stacks and roll up sides. Secure with a toothpick.
If you have extra peppers and onion, serve them on the side.
In the same pan as the peppers were cooked in, add a little additional olive oil if needed.
Cook the fajita rollups a few minutes on each side until lightly browned and the cheese is melted.
Serve hot.
Download the full keto recipe book.