In my work as a coach and a competitor, I come across some pretty amazing athletes who impress me and inspire me. But I always am surprised when I come across a child who does and knows more than a lot of adults I deal with on a regular basis. With the advent of CrossFit and its growth in popularity worldwide, we have seen a huge shift in how we stay healthy, and how we maximize our full human potential. But this has been mostly with people who came to CrossFit as adults, either young adults or older. While the CrossFit movement has been changing lives all around the world, what can we expect in the future from the little humans who are growing up in the new CrossFit era?
In asking myself this question, I think about posts on social media – the isolated case of a kid doing something amazing. Who doesn't remember a video of a young Russian or Chinese weightlifter in training or of amazing gymnastics displays from really young gymnasts? But I wanted to go beyond that one dimensional, yet amazing ability to excel at a single discipline. I wanted to find kids who were well versed in multiple disciplines. No better way to find them than to look at CrossFit Kids programs available at some CrossFit affiliates worldwide. And so this is the brief story of two young gentlemen who practice CrossFit, who unknowingly illustrate virtuosity among their peers, and yet live perfectly normal, "little boy" lives.
Meet Kanon Kayyem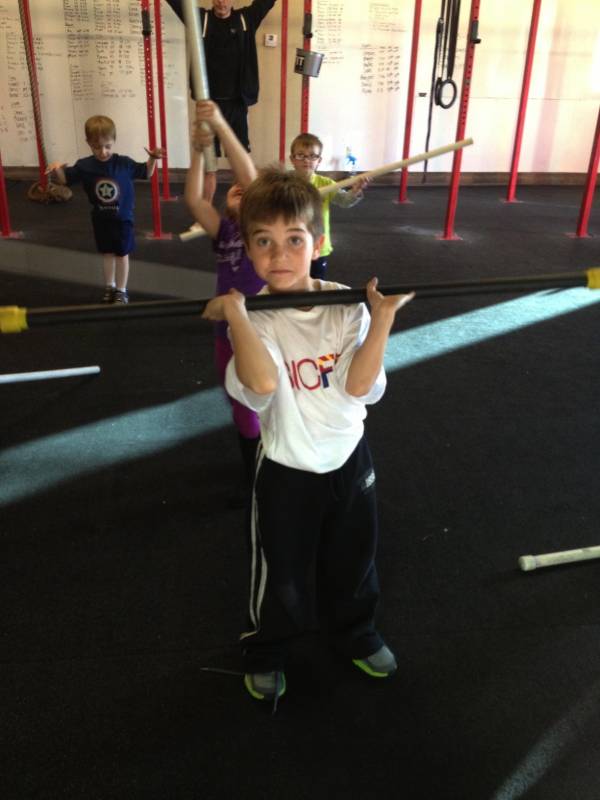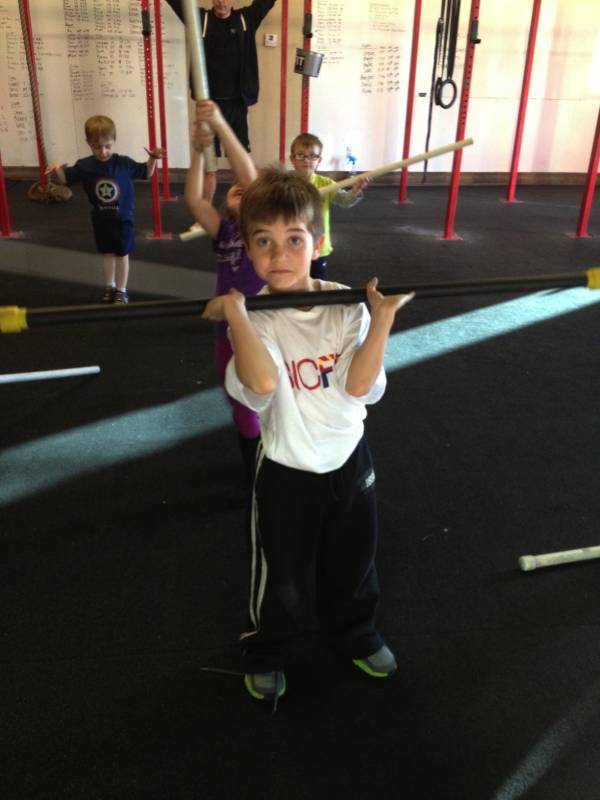 Kanon is six years old and started CrossFit classes when he was three. Kanon comes from a CrossFit family, mom and dad (Najla and Luke Kayyem) are the owners of CrossFit Scottsdale in Arizona, and also run the fast growing SICFIT. Kanon attends Desert Canyon Elementary School and is quick to admit his favorite is subject is physical education.
While it would be easy to assume Kanon has pressure from his parents to focus on CrossFit, this couldn't be further from the truth. Kanon's involvement in extracurricular activities goes well beyond CrossFit. While he attends CrossFit Kids classes at CrossFit Scottsdale with his younger sister, Camille, twice a week, he also does karate and swimming once a week, and he plays baseball during baseball season.
CrossFit for Kanon is fun, and he loves anything with a barbell. Deadlifts and presses are some of the movements he is best at, as well as burpees. He recently won a bet against his dad in a burpee challenge, completing 121 burpees in 10 minutes:
But CrossFit for Kanon, Camille, and whole the Kayyem family goes way outside the box. While the overwhelming majority of kids at Kanon's school are overweight and likely oblivious about nutrition, Kanon can easily identify proteins, carbohydrates, and fats in food. The Kayyem keep their kids at around an 80% paleo nutrition, and while Camille is allergic to dairy, Kanon drinks whole milk as part of his regular diet.
As a first grader Kanon is the youngest and shortest in his class. Nonetheless he plays and excels at sports with the other kids, and exudes a confidence his father Luke Kayyem attributes to CrossFit. "While he has no pressure to play sports, physically it is very noticeable when compared to the other kids. He is the smallest, but strong as an ox. The functional aspect of CrossFit is really important for any age group, including the kids," said Luke when asked about the impact of CrossFit in Kanon's life.
Meet Isaac Carrillo aka "Lil" Isaac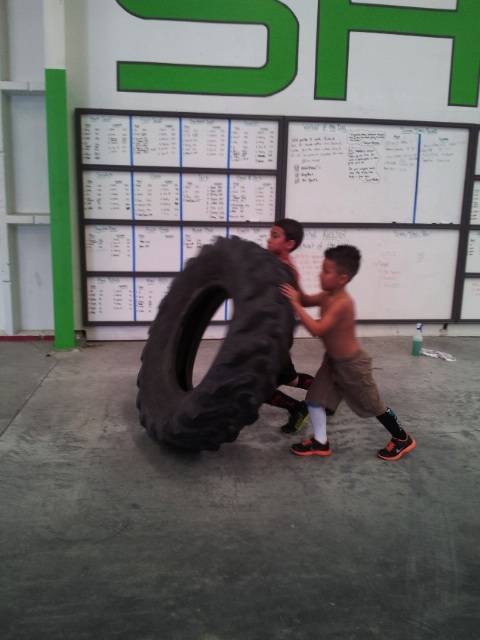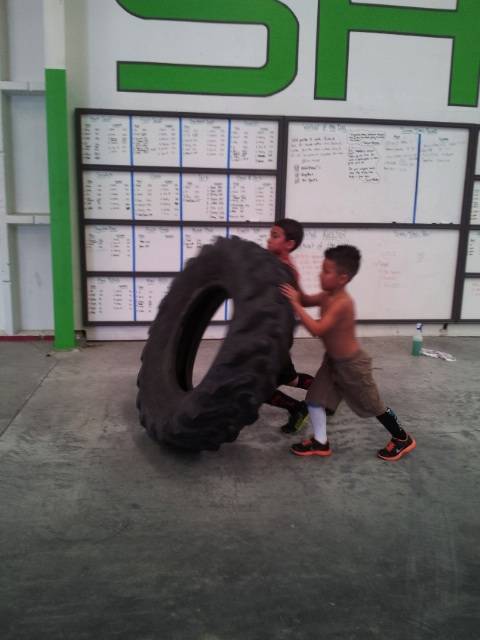 Lil Isaac is six years old and a very avid and enthusiastic participant of the CrossFit Kids program at CrossFit Shifted in Palm Desert, California. Isaac got inspired after watching his aunt, Nellie Garcia, compete at the 2012 OC Throwdown. There was a quick intermission between heats where the organizers decided to do a kids squat competition. Isaac entered, won the competition (and a pair of WodKilla socks), and there was no turning back from there.
Isaac attends Mountain Vista Elementary school in Indio, California and outside of CrossFit he likes soccer, school (yes!), writing, and drawing. Like Kanon, Isaac recognizes types of food and eats a healthy diet most of the time, although he does enjoy the occasional pizza and hamburger. But it is in school where Isaac truly shines and quickly became a role model for his peers. His teachers were the first to notice some of the influence CrossFit in his life. He is always highly motivated and disciplined, and attacks every assignment as a race. But above all he loves sharing what he knows about CrossFit and the movements, and not just with his classmates, but everyone he interacts with.
Isaac's immediate goal is to compete in a CrossFit Kids competition and ultimately to make it to the CrossFit Games. Having seen Isaac work out and interact with other athletes in the gym (both kids and adults), I can say I was perplexed. His focus during his own workout is unlike anything I have witnessed for a six-year-old, but more amazing is how he supports everyone else, either during his workout or after his workout. Here is a six-year-old with an amazing sense of competition, but also camaraderie.
While he only CrossFits three times a week, Isaac is very well-versed in his movements (have you ever seen a six-year-old do "Diane" with perfect handstand pushups?) and excels with Olympic lifts and associated movements:
But burpees may well be Lil Isaac's claim to fame. He even recently beat Andrea Ager in a burpee challenge. Here is video of his amazing 168 burpees in 10 minutes:
These are just two of the many amazing kids all over the world who will be forging the next generation. It is almost scary to imagine how far these kids can go in a few years. It not only gives me hope for a healthier, stronger future, but it also gives me immense inspiration to continue the path to a healthier lifestyle.