I am going to go out on a limb here. I believe that the National Pro Fitness League will be a remarkable success. Call it a hunch, call it intuition, but I am willing to state with hubristic abandon that this emerging sport will blow the roof off of all expectations for attendance, participation, and earnings capacity.
What Is the NPFL, You Ask?
Tony Budding, who ran CrossFit's media department from nearly the inception of same, came up with an idea. What if we take the "team" aspect of the CrossFit Games, and turn it into a league? Team against team in a throwdown that runs more like a four-period game than a series of individual events over the course of a weekend.
This differs from the team aspect of the CrossFit Games for a number of reasons:
This is head-to-head play, (just like any football game) rather than a massive soccer field with nine or ten teams as we see in the CrossFit Games.
These teams are city-based and drafted, again just like football, allowing fan allegiance to percolate and grow. At the CrossFit Games, the only people who scream for SPC CrossFit are people from SPC CrossFit. On the other hand, a team called the San Francisco Firebreathers appeals to an entire regional demographic. Plus, the signing of some major talent allows fans to attach to a team because of their favorite athlete. These are professional teams with professional, paid athletes.
In my somewhat rich imagination, I have visions of Budding having taken this idea to co-workers at CrossFit, Inc. and being roundly dismissed. In fact, one of CrossFit's employees stated, "We've batted around the idea of a league for years and decided it against doing it for years." So, Budding struck out on his own.
Crazy Idea, Tony
I first became aware of this NPFL when CrossFit's Russ Greene posted this rather flat speculation as to whether the "world needs another spectator sport." I then listened to a podcast where Tony Budding detailed the league. I sat back, curious as to the viability of such an idea. In my mind, (again, that crazy right hemisphere of mine), I envisioned a league where those perennial regional qualifiers who sit between tenth and twentieth place every year are the ones who make up the teams. In general, my reaction was tepid at best.
The next bit of news that emerged from the league was a presentation to potential operators (investors, team owners, and the like) in February. I saw snippets of the video from that meeting and something caught my eye – James "OPT" Fitzgerald was in attendance. Upon closer review of more of the video, it turned out there were a number of familiar and highly invested CrossFit insiders at that meeting. What's going on here?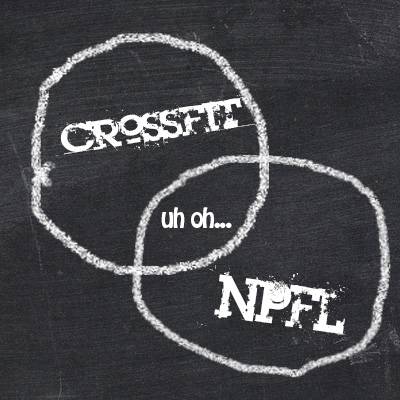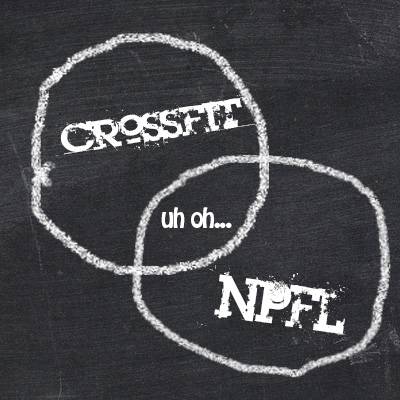 The Snowball Starts Rolling
It was fascinating to watch the buzz begin to happen on Facebook and other social media. There are certain things that just begin moving under their own momentum, and the NPFL was one – a snowball rolling downhill, gathering more snow, rocks, and speed as it travels. The first athlete was signed to a contract by James Fitzgerald, to his team, the Phoenix Rise. He signed Danny Nichols and then last year's games competitor Amanda Goodman. No big surprise. These were folks in his own camp.
In quick succession though, several masters athletes were signed to various other teams. Annie Sakamoto, then Lisa Rendic, then Amanda Allen, then Becky Conzelman. Hold the presses. These are not so-called perennial regionals has-beens. These are multiple year CrossFit Games athletes. The snowball is now starting to make a rumbling noise.
Then it happened.
On March 20, 2014, Lindsey Valenzuela signed with the LA Reign. This signing officially marked the crashing of the now iceberg-sized snowball into and flattening the hapless village at the bottom of the hill. With those doors having been blown wide open, it was clear that now there was going to be some interesting, possibly uncomfortable, overlap between CrossFit and the NPFL.
Why? Because Lindsey is a very high profile CrossFit athlete. She took second on the podium at the Games last year, is Reebok and Progenex sponsored, and is a fantastic ambassador for CrossFit. She has thousands of fans and is well liked and respected in the entire community. She is a friend of CrossFit, in a big way. And now, she is an overlap athlete.
The Problem: CrossFit vs. the NPFL
So what's the problem? Well, the problem is, that so far, CrossFit does not like the NPFL at all. CrossFit spokesperson Russ Greene has apparently been dispatched to take on the task of discrediting the league, which he has attempted to do in multiple Facebook posts. He is going after what seems on the surface to be fairly trivial issues (the NPFL said it was from the same team! They used a CrossFit picture!), but with little success. But CrossFit headquarters has, at least initially, made it clear this divorce is not amicable.


And everyone knows, when there is a divorce and the parents are at each other's throats, it forces the kids to choose sides. I would not want to wager the weight of influence that might be visited upon the court of public opinion by Russ Greene against that of Lindsey, Annie Sakamoto, and Annie Thorisdottir. Because the fans will choose them, every single time.
And there should be no question this particular game is all about fans. People will flock to the NPFL because they love Lindsey, Annie, Becky, Tommy, and all of the larger than life personalities that are now populating the league. Which makes CrossFit's dismissal of the league risky. CrossFit seems to be trying to land punches wherever it can by whack-a-moling every possible reference to CrossFit by anyone within the NPFL world, but to what end?
Calling out, for example, Andrea Ager because she called the NPFL a "CrossFit league" is unbelievably petty. And again, Ager has thousands of fans. That a CrossFit spokesperson smacked Ager on her own Facebook page won't sit well for long with the community. Is Thorisdottir next? Will CrossFit headquarters attempt to humiliate two-time champ Iceland Annie if she calls the NPFL a "CrossFit league" in an on-camera interview?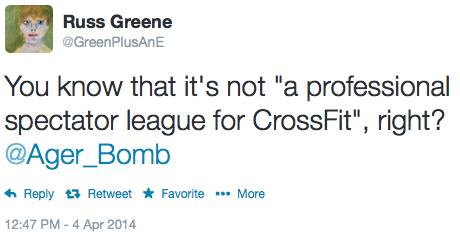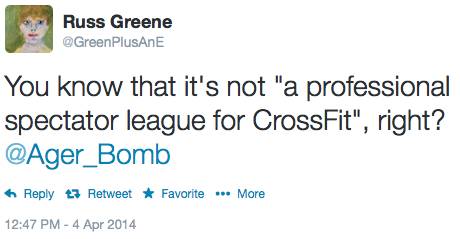 CrossFit, Inc., faces a decision here. Strategically, if the NPFL is a success and if CrossFit Inc. continues with their public disdain for same, and if, as a result, they treat overlap athletes poorly, the net effect will be a swell of bad blood. The hubris, and impunity with which it has historically been applied, may be coming to an end. It may be time for CrossFit to discover diplomacy, before the village upon which the snowball crashes is them.