We receive free products and receive commissions through our links. See
disclosures page
.
One Up Bands offers a variety of products to keep your hair in place and your phone or necessary small items with you when you can't carry a purse or bag. The headbands and hair ties keep sweat and hair out of your eyes, and that is a definite plus when you are training. We reviewed a Non-Slip Headband, a Tie-Back style headband, and a Run Run Multi Slim Fusion Belt. All three of these products I have used on weekly basis during my runs, errands, or trail rides.
One Up Bands Quality Evaluation
Each item has quality workmanship and all of the products are made in the USA. I personally found the materials comfortable and durable. The products come in a variety of vibrant colors and artistic patterns.
The Non Slip Headband
I received the Non Slip Headband in the Moroccan Dream pattern, which is very stylish. This style of headband is $12.00 and is 1″ wide. The standard band is 20″ around, but One Up also offers a band that is adjustable (18 to 20.5″).
The Non Slip Headband stayed on comfortably throughout my various activities: horseback riding, yoga, running, and mommy duties. They come in wide variety of designs that are really fun.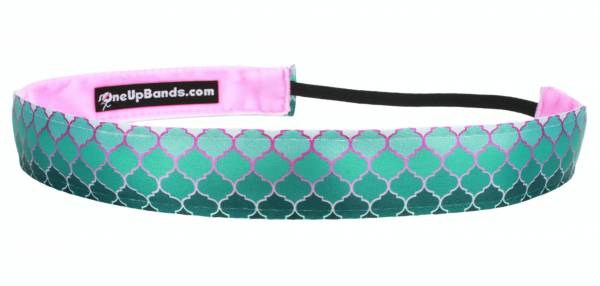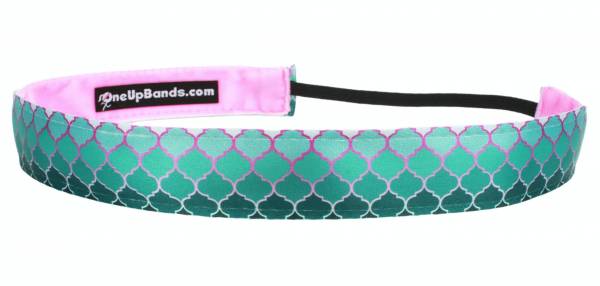 The Run Run Multi Belt
The Run Run Multi is great for daily chores, trail riding, theme parks, traveling, a night out and training. The quality of micro-poly and spandex stretch fabric is very good. It is also moisture wicking and antimicrobial.
The sizes range from XS to 4X and is sold for $29.95. There is a zipper pouch that can hold a phone, keys, or some cash.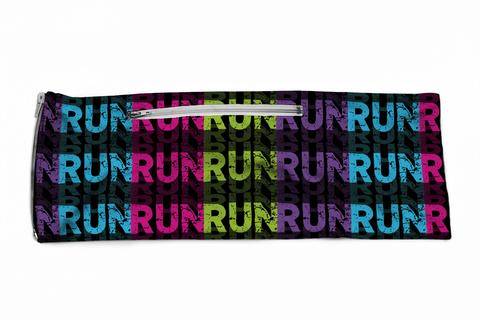 The Head Tie
The Head Tie is comfortable, soft, and stays in place. I particularly like the look of the tie in the back with my shorter hair style. This accessory is perfect for a hot yoga class and keeps the sweat out of your eyes. I use this style of tie every day to keep my hair tucked neatly back while I'm working out.
At just $15.00 each, having a couple different colors or patterns of this tie is an affordable choice for both men and women. These head ties are adjustable and come in one-size-fits-all.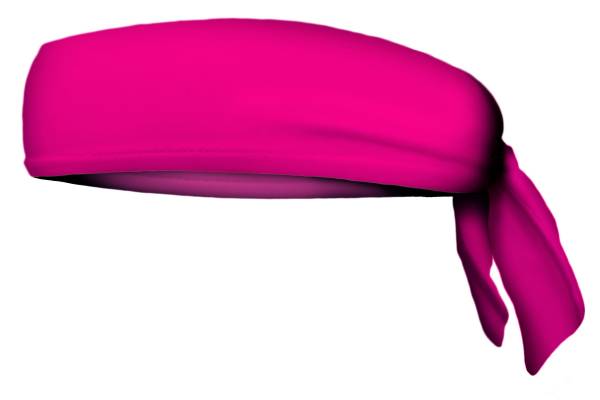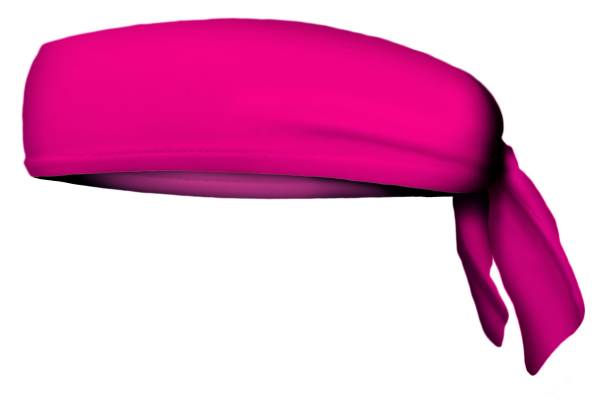 One Up Bands Are a Good Buy
One Up Bands are affordable, comfortable, stylish, customizable, and reasonably priced. I recommend them based on function, quality, and product workmanship. One Up will work with you to create a custom design for you, your team, or your event. There are NFL and NCAA licensed fan wraps available as well. A huge plus to these products is that everything is made in the USA.
Are you a fan of yoga? Check out this yoga mat review: