We receive free products and receive commissions through our links. See
disclosures page
.
Lighten your load with a lightweight premium yoga mat/towel combination. The Yoga Design Lab Combo Mat, is a vibrant, inspiring, eco friendly yoga mat for hot yoga, workouts, and more.
This mat is designed to be the fashionable, yet functional, and must have for any yogi or gym junkie.
The Perfect Hot Yoga Travel Mat
Eliminate the back breaking mess of carrying towels and mats with an all in one yoga mat. The Combo Mat is made with a super soft and colorful microfiber top and a rubber based gripping non-slip bottom. The fabric top is perfect for hot sweaty yoga classes, HIIT, and bodyweight workouts because it provides a stable, non-bunching, non-slip surface.
We tested the mat in hot yoga classes and in a home gym working out with bodyweight movements and kettlebell exercises. The mat stayed put, was soft and responsive for yoga, but was also a perfect surface for push ups, sit ups, squats, and swings. Simply unroll and get to work. For best results if you are looking for a non-slip surface the fabric top should be activated with a few drop of water from your water bottle. However, if you sweat heavliy or are sweating before you start to use the mat, you will not need to add the additional spray at the beginning of the session. A few spritzes of water in the spots where your hands and feet might be placed for downward dog are enough to get you started.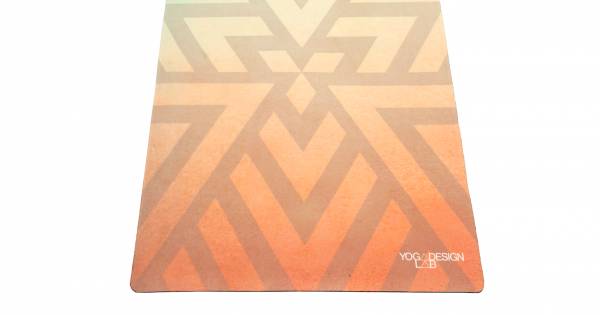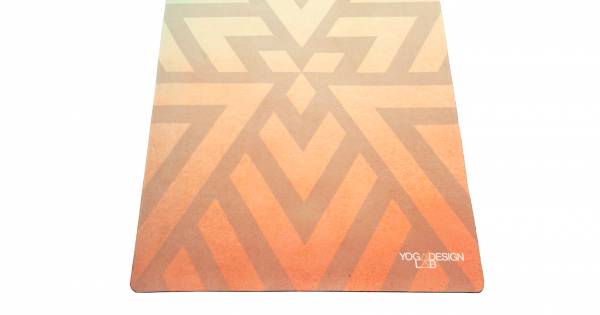 Mat Care and Details
The mat is machine washable and washed well after about four uses. It can also be it washed by hand. It is recommended that you use a light detergent like Mrs. Meyer's or Seventh Generation. The mat dries best hanging on a line for about 12-24 hours.
For hot yoga enthusiasts this mat is a no brainer. This combination is perfect for a Core Power or a Bikram style yoga class with no annoying towel bunching or moving around during the session. It provides a smooth, stable, safe, surface to practice. Another feature we enjoyed about the mat is that even after being rolled up and stored rolled for a bit of time, the mat lays totally flat on the ground when it is unrolled. The mat rolls up well, and stays rolled, ready for the next use.
Please note that the size of this mat is smaller than most professional style yoga mats and that makes it perfect for students, subway riders, and travelers who want a lighter load that is easy to carry to and from the gym or classes.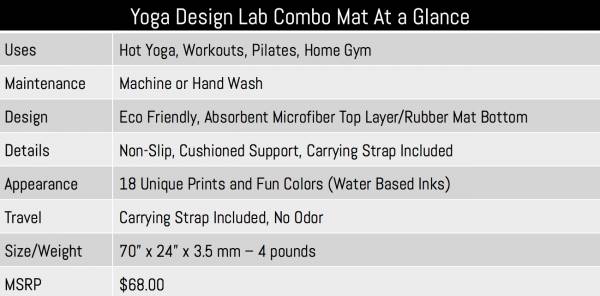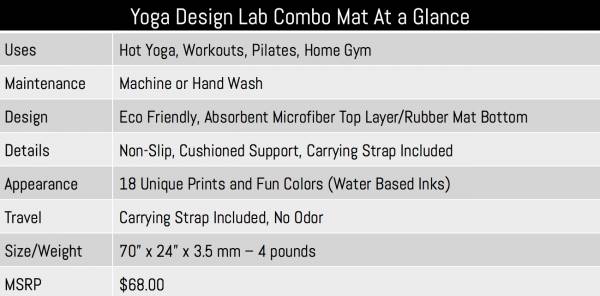 Editors Notes:
Tip: At the beginning of your yoga practice, a light spray of water on the top surface of the mat will prevent sliding. Hair and lint do stick to surface of mat. Simply brush the mat before you practice and clean after each use. Store mat clean and rolled.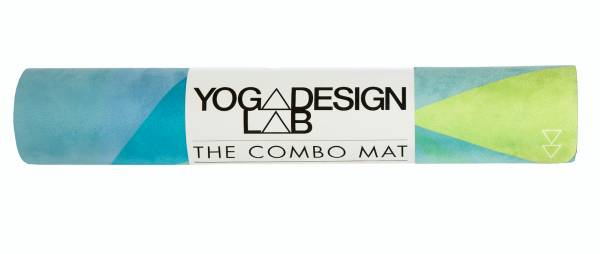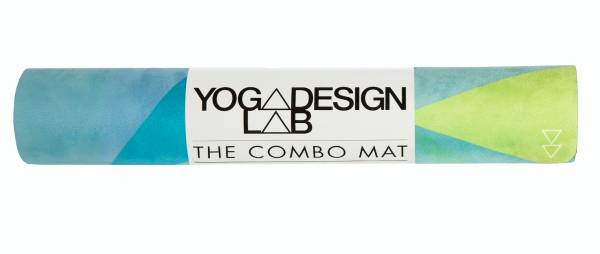 Shopping for a yoga mat? Here's another review: