Vacation for me is attending another yoga workshop in a new place. I put all my focus and energy into expanding my yoga career and knowledge. It feels so much more like yoga vacation than workshop, but that's probably because I love what I do. New yoga adventures await and I'm all set to go this summer! Here are a few different options you may want to consider for your summer of 2013 travels.
Wanderlust Chicago – June 2
"Yoga in the City," as Wanderlust calls it, could almost be a hit television series! The windy city is lucky to welcome back Wanderlust. The festival will be held at Butler Field at Grant Park in Chicago. You can't take the city out of the yogi, but you can definitely take the yogi out of the city, or in this case to the city. Wanderlust Chicago, Los Angeles, San Francisco, and New York are all on the books. This is a mini version of the big Wanderlust, which includes inspirational master teachers, musical performances, and more. I've had the pleasure of meeting Sarah Starnes and practicing AcroYoga with her in Chicago, so I'll be sure to check out her class. She's got some amazing AcroYoga skills. I definitely don't want to miss the yoga performances by MC Yogi. For more information see where Wanderlust will be showing up near you.
Big Sky Yoga Retreat – June 6-9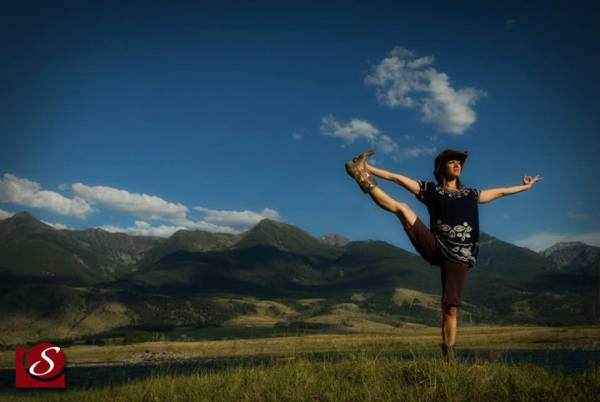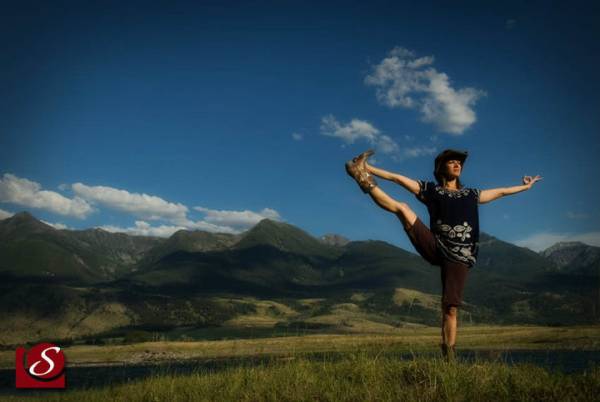 This is where you say "yeehaw" and "namaste" all at the same time! I'm heading off to Bozeman, Montana for some cowgirl-style yoga. I'll be riding horses, practicing yoga in the barn, getting a massage, and eating gourmet meals. The best part is I will be attending this retreat with other breast cancer survivors selected for a scholarship. I was so surprised and grateful to be selected as a participant. I will be making my way to Bozeman in June and I'm really looking forward to it. For more information you can visit the Big Sky Yoga Retreats website. All of the breast cancer survivor personal stories (including mine) are posted there, too.
Wanderlust Colorado – July 4-7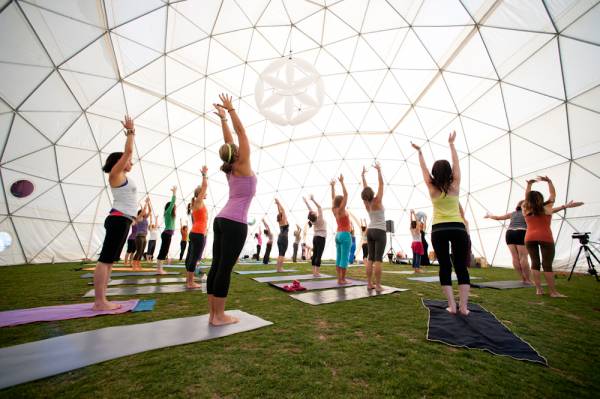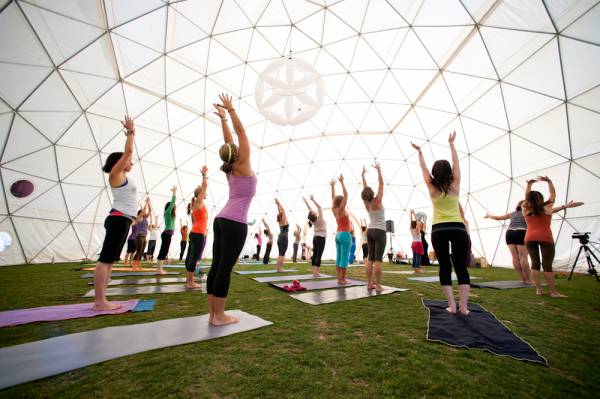 This is where yoga, music, art and culture all come together in the Colorado mountains at Copper Mountain. There's a definite spirit of adventure and health-conscious living amongst those who travel to Wanderlust festivals. You can expect to participate in many different activities at the festival, including different styles of yoga, slackline yoga, AcroYoga, hula-hooping, musical concerts, artistic performance, hiking, ziplining, paddleboard, bumper boats, and more. The festival also provides the Wanderkind Kids Program, which offers childcare and activities while parents head off to their own adventures. Not only is this Wanderlust festival family friendly, but also it's located in the Rocky Mountains. There are so many things to do at this festival that one could literally attend and not take a single yoga class. This is a true summer adventure, not just a workshop. Visit the Wanderlust Colorado website for more information.
If you haven't yet planned your yoga summer vacation yet, you may want to check these out. If you do make your way to any of these destinations or elsewhere, be properly prepared to make the most of your experience.
Here are just a few tips from me, as both a travel agent and yogi adventurer:
Learn more about the festival or retreat center before you go. You can only get so much information from the website. If possible, talk to past attendees to get an idea about what to expect. Plan ahead and be prepared so you can just let go and enjoy the experience.
Book your travel plans ahead of time. Don't wait until the last minute! Check prices for travel arrangements as soon as you know you're going. Airfare is always subject to change, so get your trip locked in early. The early bird gets the yoga.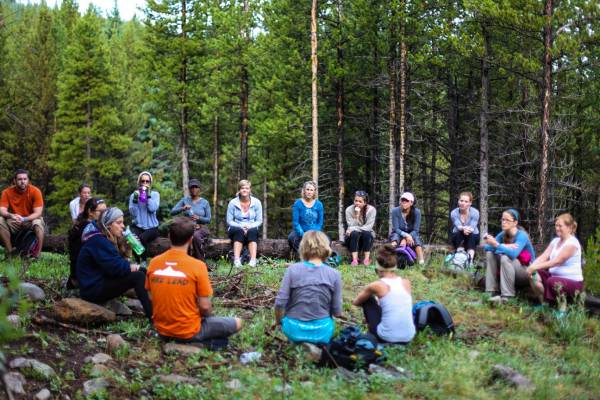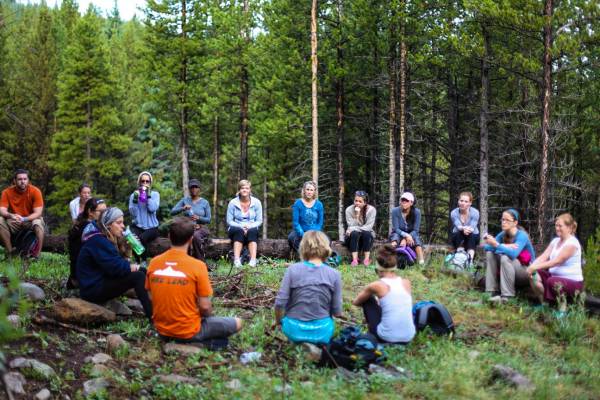 If you are selecting activities like yoga classes, talk to the experts. If you have yoga teacher friends, ask them whom they would recommend. Of course this will be subjective, but it will give you a better direction on how to choose. In my experience, the suggestions I received from a fellow yoga teacher really helped maximize my festival schedule.
Plan your trip with family or friends with the intention that you will go no matter what. Traveling alone can actually be the best-case scenario because you have the opportunity to meet so many more people. It's enjoyable to travel with a group and feels more secure, but try expanding your horizons by experiencing solo travel.
Expect to have fun, experience new things, and be positive. Travel can only be planned so much – until the unexpected happens, which is half the fun. Relax, breathe, and allow the universe to bring forth the experiences you were meant to have. Let go and practice yoga – on and off the mat.
All photos except photo 2 courtesy of Wanderlust.
Photo 2 courtesy of Larry Stanley Photography.