We receive free products and receive commissions through our links. See
disclosures page
.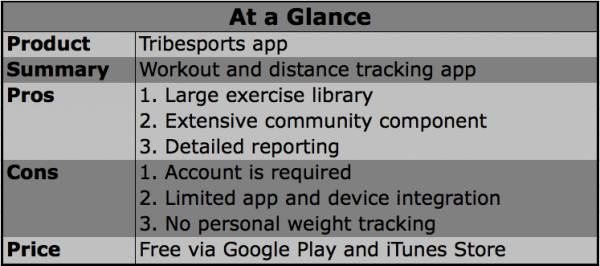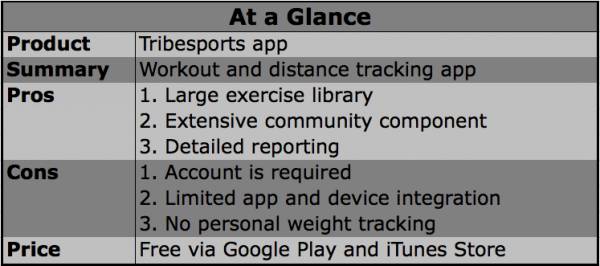 All too often I'm told about a shiny new app, only to be disappointed when it's only available on iPhone. It never fails to make me a little bit grumpy. One such app I had earmarked to review once it was available for Android was the Tribesports Training app. The Android version was released in late March, so I took it for a spin.
What's it Got?
The Tribesports app offers live GPS tracking for running, cycling, swimming, and more, as well as a way to manually log activity. This is great for logging a warm up or workout that is followed by a run or ride. Weekly, monthly, and all-time summaries of the distance logged for each activity are provided when you log in.
The app also offers a library of workouts that can be searched by keyword. The library looks to be fairly extensive, including bodyweight, endurance, and weighted movements. In the photo below, you can see an example of what I get when I search the term "calisthenics." Each movement is broken down with instructions and illustrations when you select it. The images and descriptions look to be accurate, and I found this fairly impressive considering the app is free.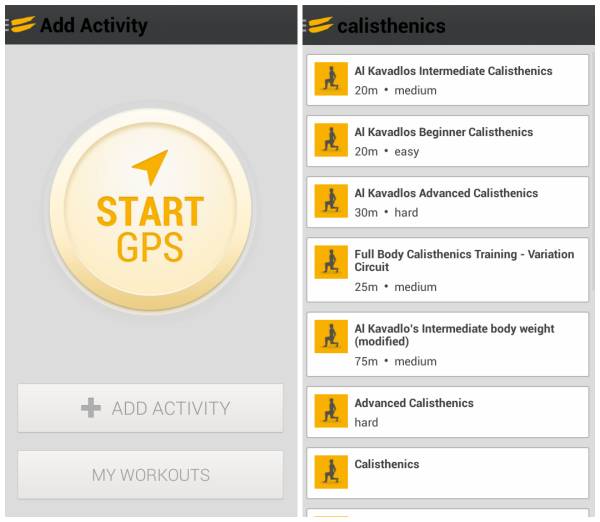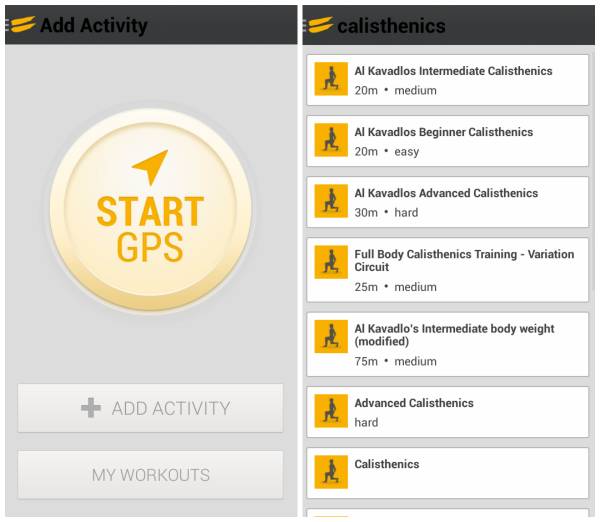 Left: GPS Screen; Right: "Calisthenics" Search Results
What's Missing?
First off, this app requires you to create an account before you can use it. There is no guest mode. The reason for this is pretty clear once you visit the website and see all the functionality missing from the app that is on the web. Challenges, which are team-based activities or goals, and activity notifications (you can "encourage" others in their activities as well as many other options) seem to be web-only options, though you can view an activity feed via the app.
Tribesports is also sorely lacking in any app integration save with its own. It has one integration with MapMyTracks and allows for the upload of .gpx (gps data) and .kpl (Google earth) files directly to the training log, but again, only on the website. I am hoping this changes as the site and product evolve out of the beta stage.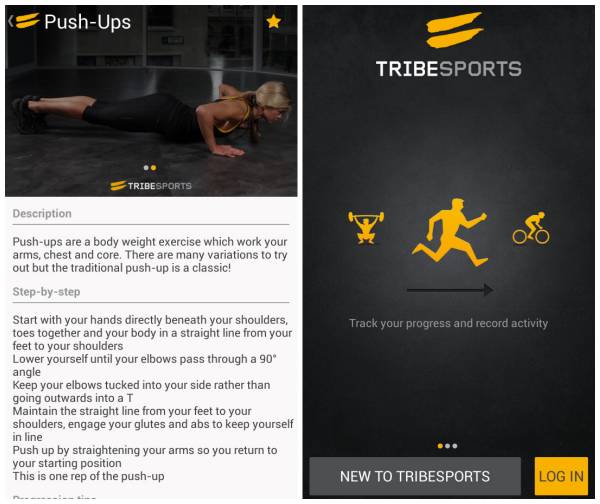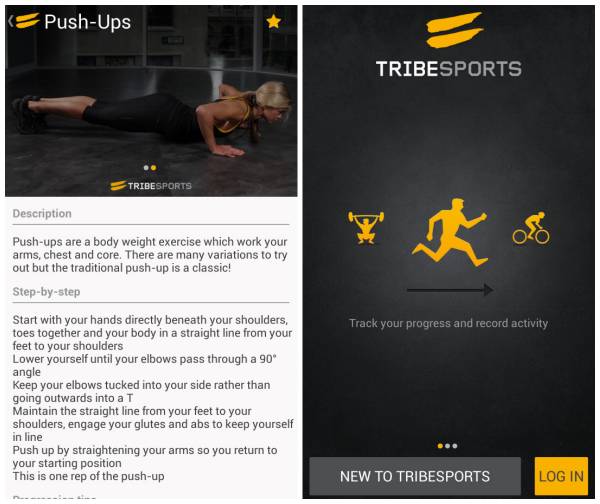 Left: Push Up Screen; Right: Log In Screen
What's Unusual?
Tribesports has no personal weight tracking. I spent a few minutes trying to figure out what the weight tracking function was on the activity reporting, and realized it was to track how much weight you used in weightlifting movements, not how much you weigh. So even though there are distance and activity metrics for everything you do, there is no metric for weight. I actually love this, and although originally I signed up for an account just to review the app, I am now looking at how to apply it with my clients so they can move away from the obsession with the scale. Others may find this quirk annoying or frustrating, though.
There are several community-based fitness sites out there. The Tribesports app is still officially in beta, but definitely shows a lot of promise with functionality and community activity. The app is limited in functionality compared to the website, but does give more than enough options for tracking and logging workouts and other activity that can then be further analyzed on the website, so it's not stand-alone. I look forward to finding ways I can leverage the challenges and tracking with my one-on-one clients, and to seeing how the product progresses as it makes its way out of beta.
The Tribesports app is free for Android and iPhone.