We receive free products and receive commissions through our links. See
disclosures page
.


There's a whole lotta leopard going on. That's going to be your first thought when you click through to the Vie Active website. Leopard print. Everywhere. But don't hold that against them, please.
Vie Active is based out of Bondi Beach in Australia and was founded in 2012 by husband-and-wife duo Bryan and Noa Ries. They founded their clothing line with the idea of luxury underlying everything. Luxurious fabric, luxurious design. On top of that, they wanted the fun feeling of Bondi Beach culture to come through in their clothing. Hence, leopard print.
But seriously, Vie Active sent me a partially leopard-print top to review and I honestly have nothing but good things to say about it. And the leopard part is actually pretty darn cute.
The Best Friend Merino Tank
The name "Vie Active" is French for "active life," and their triad-shaped logo is meant to represent their philosophy of bringing together fitness, fashion, and function. So, the company believes you could wear this tank to the yoga studio and then wear it to work. And I have to agree with them.
The tank features a scoop neck and a T-back. The leopard print scoops around the neckline and is also on the inside and upper area of the back of the tank. It comes in sizes XXS to L. This takes you from U.S. sizes 2 to 10. It is available in Charcoal Grey, Midnight Black, and Ocean Blue and is made of a fabric called Merino Perform.

The Fabric
I'm not sure I've ever owned any technical or performance gear made from Merino wool before. But, holy cow, do I now understand how awesome it is. First off, Merino wool is all natural (it comes from sheep, duh) and also biodegradable, unlike some of the other technical fabrics out there.
Merino wool is also more elastic than other fabrics and fibers. So even when you get yourself soaked with sweat, you'll find it hard to do anything to this tank top that would cause it to become misshapen. It's also anti-static, anti-microbial, stain-resistant, and odor-resistant. Oh, and it absorbs UV radiation before it reaches your skin and feels ridiculously soft.
Merino wool is also surprisingly easy to care for. I have washed this tank a bunch of times in the washer and then thrown in it the dryer with no problems whatsoever. It has retained its color, shape, size, and feel 100%.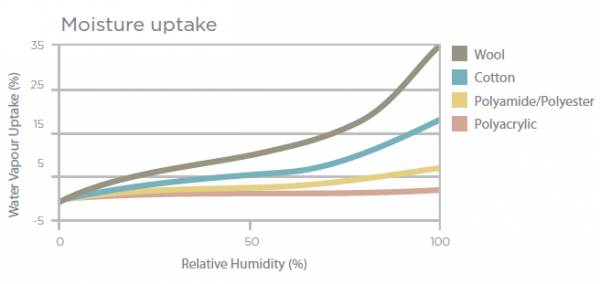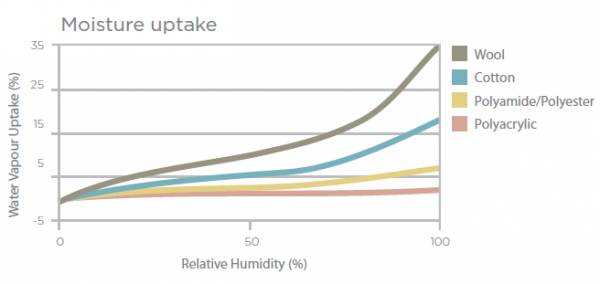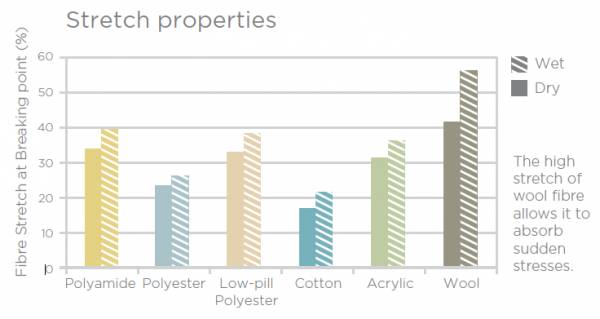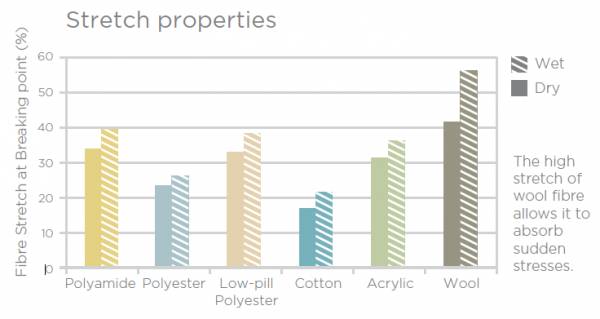 The Fit
Given the raciness of the Vie Active website (more on that later), I was pleasantly surprised at the modest cut of the tank top. It fits nicely on the top half, but not too tightly. And it's loose, but not shapeless around the torso. I also liked that the tank is long. It allows you to layer it under something else and be fashionable or to be rolling around in yoga or CrossFit and not be showing everyone your belly (not everybody wants to do that).
At first the armholes seemed small to me, but when I worked out in the shirt, they didn't bother me at all. I wore this shirt for running, rowing, yoga, and everyday going about my business. In the end, I think the smaller armholes allowed for me to do just about any activity without worry of the shirt moving around or exposing anything. I also experienced no chafing while running or rowing.
Other Facets and Features
Rear pocket to accommodate music player and earphones
Screen-printed label, so no tags sticking out
Flat seams, so no chafing or rubbing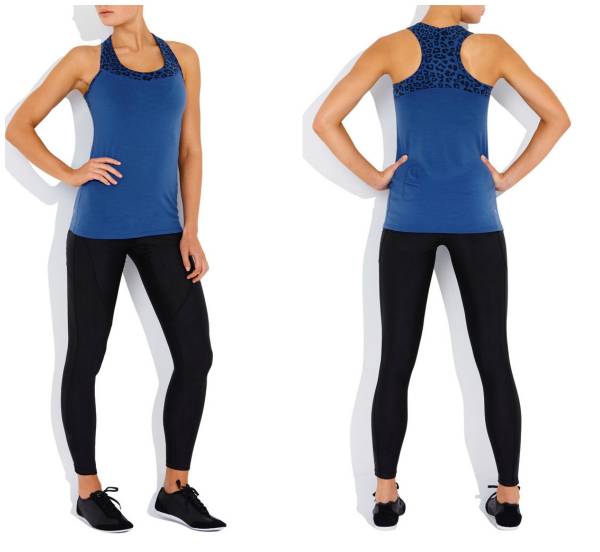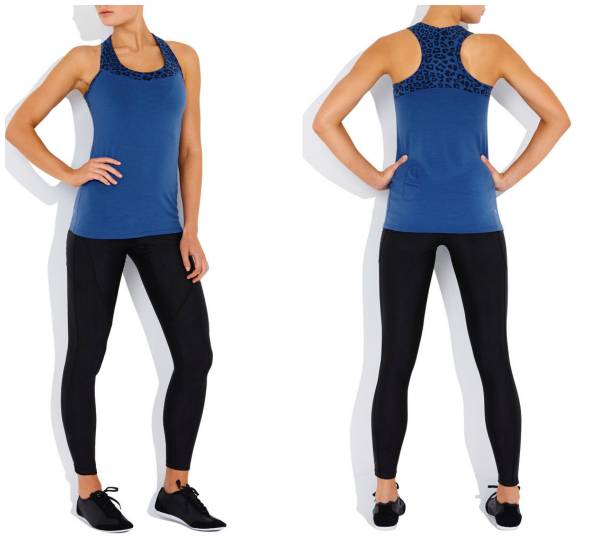 Not Work Safe?
When you go to the Vie Active site, it might seem a little racy. I don't know if that's part of the Bondi Beach vibe? Just be aware if you're trying to get away with clothes shopping at work that you're going to want to keep your fingers on the command-W.
The Takeaway on Vie Active
Overall, I think Vie Active offers a fun and high-quality line of clothing. They ship worldwide and accept PayPal as well as all major credit cards, so we can all partake in their sassy and luxurious attitude. According to their website, "all US domestic orders shipped is $10.00 and our international flat rate is $35.00," so that's really not bad.
While the price might seem high on their pieces, and while I've only had this shirt a short time, I feel confident it will be a lasting piece in my wardrobe and would be worth the money for someone looking for high quality, fashionable fitness gear.
The Vie Active Best Friend Merino Tank is available for $85.00 at VieActiveWear.com.