Feedback on the The Max Effort Black Box System has been terrific. Thank you to everyone who has purchased it for supporting Breaking Muscle. Watch for more ebooks and programming in the near future.
Traffic was dominated by our featured article this week, so be sure to give it a read if you missed it. The comments got a little out of hand, but not in the way you might suspect.
Featured Article of the Week:
Survival of the Survivors: The CrossFit (Hunger) Games – Are we testing fitness when entertainment value is being factored in?
Reader Favorites:
Fixing Tiny Muscles: Smart Strength With Charles Staley – This week, Charles opines on the value of personal trainer certifications.
Pregnancy and Exercise: 4 Findings From Recent Studies – Pregnant women are often excluded from scientific trials and studies due to the complexities of pregnancy and the increased risks, so the author was pleased to discover many new studies that explore the benefits of prenatal exercise during her latest research geek-out.
Rotational Exercise: The Controversy of Functional Training – You don't have to be a scientist or a top strength coach to see how traditional rotation training might a problem. After all, who ever performed a set of Russian twists and thought their back felt awesome?
5 Advanced Bodyweight Exercises to Build Whole Body Strength – Certainly there is a time and place for split workout plans, but from a functional perspective, it makes more sense to exercise your body as a unit. Besides, it's fun!
What's Daoism Got to Do With It? The Yin and Yang of Training – Want to make new progress in your training? Open your mind to new ideas. Don't take the author's word for it, though – look at the results he's getting with his athletes at Cal Poly.
Kick Pain in the Face With Natural Movement – Sensory-motor amnesia (SMA) is a concept that was developed by the somatic educator Thomas Hanna. SMA leads to a vicious cycle of painful movement in the body. Learn how to short-circuit that cycle.
Mobility for Masters: Warm Up Without Breaking Down – There is a big difference between 25 and 52 when you're talking athlete age. At 52, I have to mobilize everything. I am not talking about rolling on a foam roller or stretching with a band, although those pieces have their place and may be effective for you. Instead, I choose to get very dynamic in my movement.
Climb Your Way Up and Heal Your Neglected Shoulders – Climbing is a great tool for keeping your shoulders strong and healthy. It will help you develop selective tension, improve your upper body strength, and improve the mobility of your shoulders.
Coaches Only
If you're a coach who wants to improve both your training and business skills (and results), our subscription site Coaches Only is for you. This week's article is from fitness business mentor Adam Stanecki. If you're a Breaking Muscle contributor, access is free!
Insurance: What Fitness Professionals Should Know – Insurance can feel like a waste of money, but it would be worse is if you paid and still couldn't count on it to protect you.
The Podcast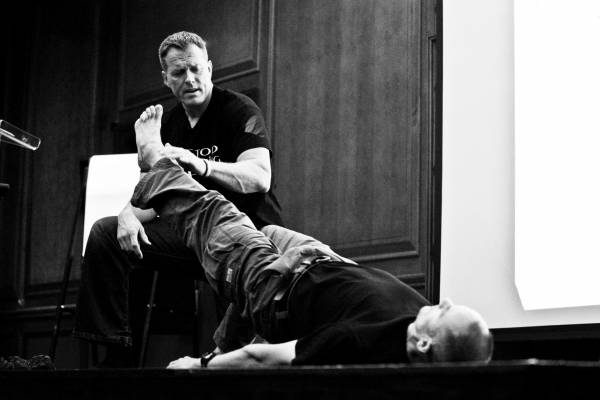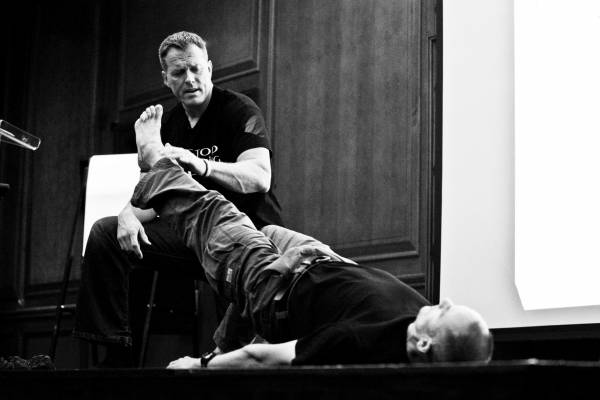 Find Your Movement Medicine With Dr. Perry Nickelston, Ep 17 – If your movement and performance have gone off the rails, then it might be time to listen to Dr. Perry Nickelston, creator of the RAIL system.


Training Programs
Cheating Death: How To Thrive In a Sit-Down Work Environment – The first four weeks of a twelve-week plan to turn your sit-down job into an opportunity to get in shape.
Physical Readiness for Firefighters – Firefighters have to operate in harsh and dangerous conditions, so fitness is not an option, it's a necessity. Try this twelve-week strength and conditioning program from firefighter coach Lars Bredahl.
We hope you enjoy these selections – see you next weekend with another installment.
The Breaking Muscle Team
Photo of CrossFit Games athlete doing a push up courtesy of ©2015 CrossFit Inc. Used with permission from CrossFit Inc.