I did not have my first avocado until I was in my late twenties. When you are raised a hard-core Italian like I was, there are not a lot of recipes – or any, for that matter – that include this delicious and powerful food.
But it wasn't love at first taste. If you are like me and have tried to love this food but are not quite there yet, I encourage you to keep trying. After some experimentation with out-of-the-box recipes, from deviled eggs to pudding (recipes to follow), avocado is now a staple in my kitchen.
The Glorious Avocado
Avocado is an important addition to the athlete's diet. An avocado a day offers protective heart health, eye health, antioxidants, and lots of potassium, folate, vitamin C, E, B6, and K – all of which aid recovery time, decrease cramping, and benefit overall health.
It can be hard to know when avocadoes are ripe. Touch can tell you a lot. When you can slightly indent your thumb into the avocado, it is at the optimal level of ripeness. Another trick is to remove the end stem at the top of the avocado and check ripeness based on color. A greenish tip means it is not ready, whereas a nice yellow tip means it's game time. This method has proven to be fairly accurate.
What we do in the gym supports our best athletic performance, and the kitchen is another powerful area to assist this goal. Consider adding avocado to foods you often eat. Guacamole isn't your only option. Check out my top three favorite alternative uses for avocados that will have you happy, healthy, and enjoying some tasty dishes.
Avocado Deviled Eggs
Avocado deviled eggs have a taste that rivals the good, old standby. [Photo courtesy of V. Capaldi]
Prep time: 30 minutes
Serves: 6
Ingredients:
6 pasture raised eggs, hardboiled
3 avocados (medium)
Pinch paprika
1 Tablespoon pink Himalayan salt
Method:
Peel eggs and slice in half, adding yolks to a separate bowl.
Add avocado to yolks while using a fork to mash all together.
Add salt, mixing well.
Using a spoon or vegetable scooper, add mixture to egg halves, topping with a paprika sprinkle.
Avocado Chocolate Pudding
Prep time: 15 minutes
Serves: 1
Ingredients:
1 avocado (medium)
¼ cup almond butter
1 teaspoon either: maple syrup, honey, date paste, coconut sugar
¼ cup cacao powder
Method:
Mix all ingredients together and enjoy this delicious treat.
Avocado Brownies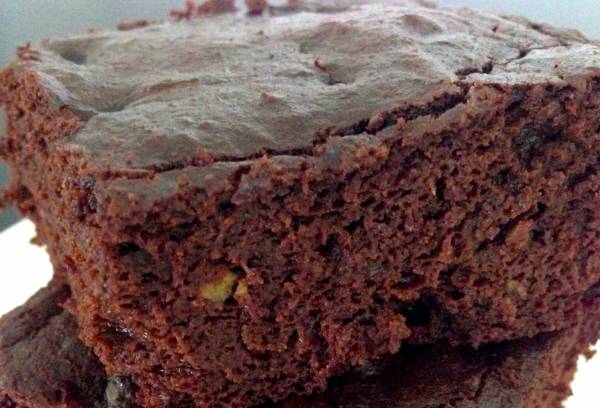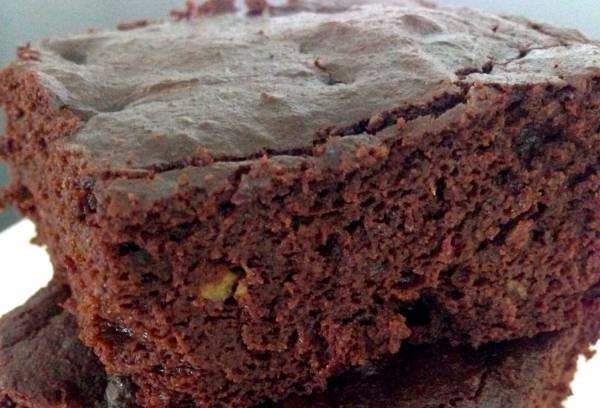 Make these for your friends and I bet they won't know they're eating avocados. [Photo courtesy of V. Capaldi]
Adapted from an old recipe from TGIPaleo.
Prep time: 20 mins
Cook time: 40 mins
Serves: 12
Ingredients:
½ cup cacao powder
4 ounces 100% dark chocolate
1 Tablespoon coconut oil
1 cup avocado puree (about 2 large)
1 Tablespoon coconut flour
1 Tablespoon vanilla extract
3 eggs
½ cup honey
½ teaspoon baking powder
½ teaspoon baking soda
½ teaspoon pink Himalayan salt
Method:
Preheat oven to 350 degrees Fahrenheit.
Grease an 8×8 square baking pan.
Melt coconut oil and chocolate on stovetop, stirring until melted.
Mix melted chocolate and avocado puree in a large bowl using a hand blender.
Add all remaining ingredients, mixing well with blender. I prefer my brownies a little lumpy, but it's the chef's choice.
Add to prepared pan and bake for 35 – 45 minutes.
More on the Savory Side of Avocado:
3 Paleo-Perfect Post-Workout Meals in 5 Minutes or Less
Teaser photo courtesy of Pixabay.