Day 9 of 40
Originally posted on Cooking Up Clean [Photo credit: Kari Lund]
Prep time:10 min
Cook time: 15 min
Serves: 12
Ingredients:
½ -1 pound ground breakfast sausage
9 eggs
1 clove garlic, minced
? cup coconut milk (or milk, or cream)
¼ teaspoon salt (omit If your sausage is really salty)
? teaspoon pepper
½ cup spinach, chopped
2 tablespoons goat cheese, in small bits
Olive oil for greasing muffin pan
Instructions:
Preheat oven to 350 degrees.
Brown sausage in a frying pan until no longer pink. Drain excess fat and set aside.
Whisk together eggs, coconut milk, garlic, salt and pepper in a bowl and set aside.
Divide crumbled sausage evenly in lightly greased muffin pan.
Layer spinach and goat cheese on top of sausage.
Pour a roughly equal amount of egg mixture into each muffin well.
Bake for 15-18 minutes until eggs have set. Serve warm.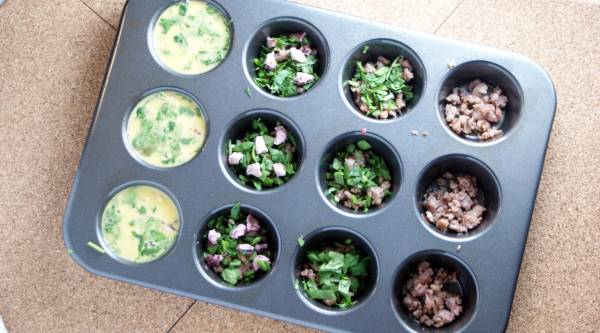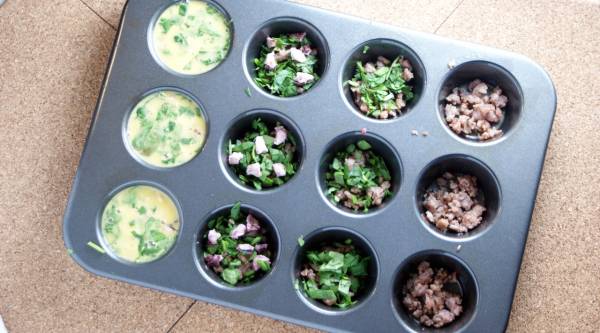 Notes:
Store leftovers in the refrigerator and reheat if desired to serve.
More clean eating meal plans: