When Ben Stoneberg steps into the Home Depot Center in Carson City, California, to battle for CrossFit's title of the fittest man on earth, he won't be thinking about the crowd, the television cameras, or the competition.
"Competing is my release and I shut everything else out and focus on the task at hand," he says. "It's just about myself and what I can do."
A native to the Pacific Northwest, Stoneberg's quiet confidence and ability to stay focused and consistent under pressure are traits that he says have led him to the CrossFit Games for the past three years, and are cornerstones of his training.
"It makes me happy to know that I gave it my best effort, and even if I don't make a lift or I don't feel the best that day, I know that there's always tomorrow," he says. "I think that if I can do this good on this day, then I'm sure I can get better the next time I do it."
Stoneberg won the Open in the Northwest region and secured his ticket to the Games with a second-place finish at the regional competition in Kent, Washington. He competed at Games the 2011 as an individual, finishing twentieth. In 2012, an injured wrist forced him to forgo the individual competition and compete as a member the CrossFit Intensify team, finishing fourteenth.
This year, Stoneberg is looking to improve on his individual performance in 2011 and finish higher than twentieth place, and he's putting in the work to achieve this goal. Despite the increasing popularity of online and remote coaching for CrossFitters, the 5'7'', 180lb. athlete designs on his own programming and has dialed in a consistent and effective training routine.
A typical training day for Stoneberg starts at 7:00am with a strength session followed by up to three more workouts. Occasionally he'll return to the gym in the evening, but with a job at Costco in the business delivery department and coaching at CrossFit Intensify in Springfield, Oregon, the 26-year-old strives to complete his training in one focused session. As the Games approach, Stoneberg is working hard on his cardiovascular endurance by trail running with a weight vest and complementing his strength workouts with short and intense every-minute-on-the-minute lifts.
Stoneberg likes to be flexible and think on the fly when his workouts need fine-tuning, a quality that he enjoys most about programming for himself.
"Looking at the podium at regionals made me proud," says Stoneberg. "The guy in fourth followed Outlaw, and the first and third place finishers followed Invictus. I proved that I can hold my own knowing that those guys are coached by somebody else."
With a 2:07 Fran time and a 465-pound back squat, Stoneberg could easily brag about his numbers; however, he'd rather let his performance in the competition arena do the talking. Stoneberg approached the regional competition hoping to deliver a first-class performance and he did just that, finishing in the top ten in each event. He put up 285 pounds for three reps in the overhead squat ladder and won event four, the dreaded "100s."
"I don't like putting the focus on myself," he says. "I'm just going to go [to the Games] and have fun and if I can top my score [from 2011], I'd be really happy. And even if I don't, it'll still be a good experience and I'll learn from that and improve for next year."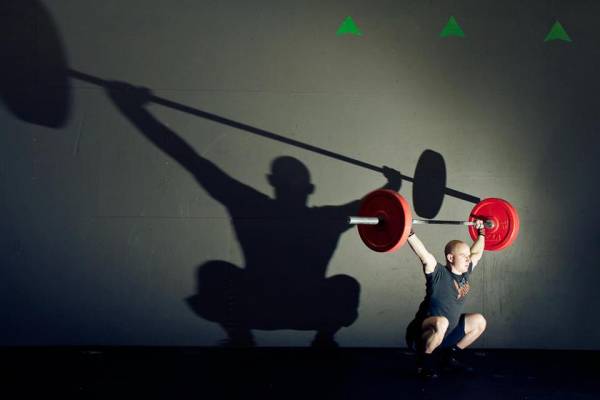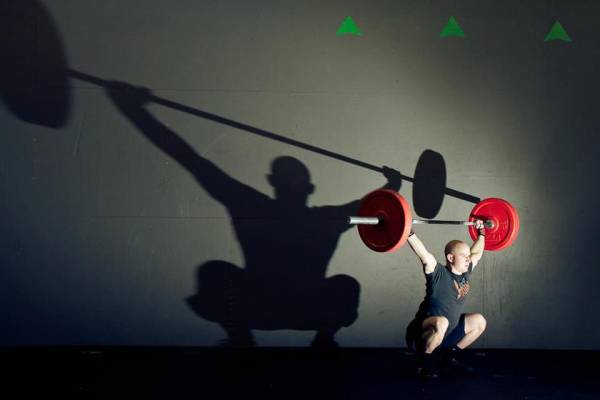 As a coach and athlete, Stoneberg is motivated by seeing progress in his clients and in himself. He gets excited when thinking about how much he's improved or when someone does something they've never done before, like a prescribed push up. The support he receives from the CrossFit community is what keeps him walking through the gym doors each day. For him, the foundation for his success as a competitive CrossFitter comes down to being dedicated and having fun.
"You can't compare yourself to people like Rich Froning because you'll just get frustrated," he says. "You have to focus on yourself and what your weaknesses are. It's all about dedication, staying healthy, and having fun. Having fun is the biggest part, if I didn't have fun, I wouldn't be doing this."
Ultimately, Stoneberg believes that his ability to deliver a consistent performance at the Games hinges on trusting in his training when faced with the unknown.
"There are so many good athletes that it's just hanging on the workouts and how I'm feeling during that week," he says. "I'd rather finish tenth in two workouts than first in one and thirtieth in another."
Stoneberg is headed to the Games as a well-rounded and balanced athlete who is eager to test his physical and mental ability and learn from the fittest people on Earth.
"In 2011, the first trip was just fun to go. I had no expectation and it was awesome to be there," he says. "Now I know what it's like, I'll keep trying to get back for as long as I can because there is nothing better than the sense of accomplishment you feel after finishing something really hard with the top people in the world."