We receive free products and receive commissions through our links. See
disclosures page
.

As a trainer, one of the most common problems I hear from new clients is boredom. The same old stuff that everyone does in the gym gets old in time, and for many people also becomes ineffective. Many people quit when this happens, but a few begin looking for new and better programs than what they've gotten used to. Enter Neuro-Mass by Jon Bruney, a change of pace for anyone looking for one.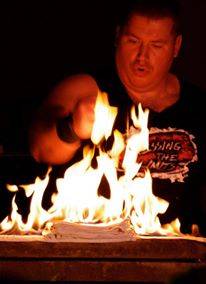 Jon is a performing strongman. He does many of the classic type of strongman tests. For example, he has set some records in truck pulling, even for long distances like a mile, a feat that requires strength and endurance. Jon does many other strongman feats as well, such as blowing up a rubber hot water bottles. To see a video of some of Jon's feats of strengths, check out his website, Pressing the Limits.
In the book, Jon proposes a method of exercise he calls the neuro-set. A neuro-set is the combination of three specific types of exercise focused on a specific area of the body. All three types of exercise are grouped together back-to-back and non-stop to provide a very taxing method of exercise that you almost certainly have never done before. In the book Jon explains that the neuro-set is designed to develop different kinds of strength, while also developing endurance, mental fortitude, and muscle mass simultaneously – a tall order, to be sure.
In addition to the unique method of exercise, the bulk of the book consists of numerous exercises for various body parts and with different equipment. Kettlebells are featured throughout, for those who have access to them, but Jon also includes bodyweight exercises, and some other versions with various pieces of equipment.
Beyond the workout itself, Bruney offers some other details on how to develop strength and size. Most of these include the "neuro" prefix, which gets a bit tedious, but the information will be new to most people nevertheless. For example, you can learn about what Jon calls power breathing, neuro-strikes and neuro-stomps, neuro-focus, neuro-recovery, and the neuro-blitz. These briefly detail various topics like nutrition, neural stimulation, and advice on how to increase focus.
The book is produced by Dragon Door, and like all Dragon Door products, the quality of the physical copy (which I have) is very high. I also assume that the e-book version is similarly good quality, as I've seen many such Dragon Door books and they are always well produced. However, these products tend to be fairly pricey as well, and Neuro-Mass is no exception.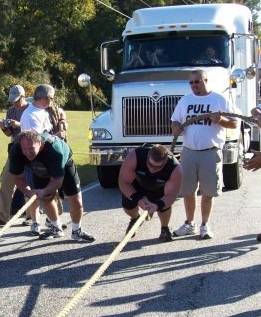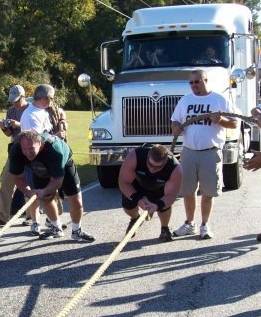 The book doesn't offer any progressions beyond the most basic one – choose heavier weights or harder exercises. Because of the importance of progression, and the uniqueness of this program, I'd like to have seen more in this area, but this is not a major issue.
The piece that I dislike the most is the justification of the program, or rather, the lack thereof. While Jon spends time discussing how each aspect of a neuro-set and why they are important, personally I was already sold on each of the Neuro-Mass components before I even began reading. However, I'm not convinced that putting so many different types of exercise into one kind of set is the best way for everyone to train. Although Jon himself is quite strong, that doesn't mean this program would be a good fit for anyone.
That said, in terms of the book's target audience, it seems suitable for individuals of all levels. An advanced athlete might want more explanation for the program itself, but there's enough here for anyone to begin the program regardless of what level they are or what equipment they have access to. This is a claim that not many books on exercise can make.
Taken as a whole, the book is another solid addition to the DragonDoor collection. Anyone looking for a new way to work out, or new techniques to incorporate into their training at any level is almost certain to find something new to try in this book. If adding strength and mass is your goal, give this book a gander, but do keep an eye on overtraining, as the neuro-sets are intense.
"Neuro-Mass" is available for $34.95 at DragonDoor.com.