We receive free products and receive commissions through our links. See
disclosures page
.


For some reason, the cookbook Nom Nom Paleo: Food for Humans transports me back to my childhood love for books. I think this is in part because it looks and feels like a textbook, but also in part because it's the coolest textbook you could ever imagine having assigned to you.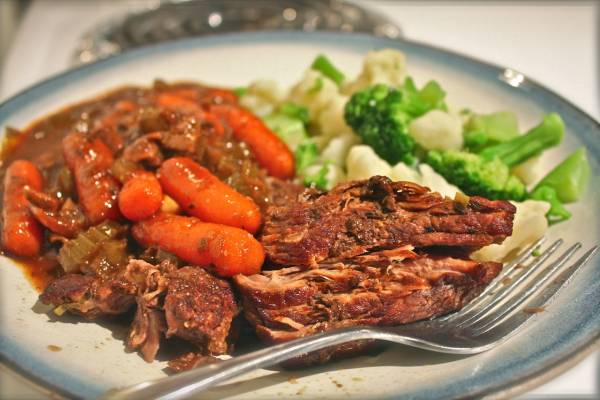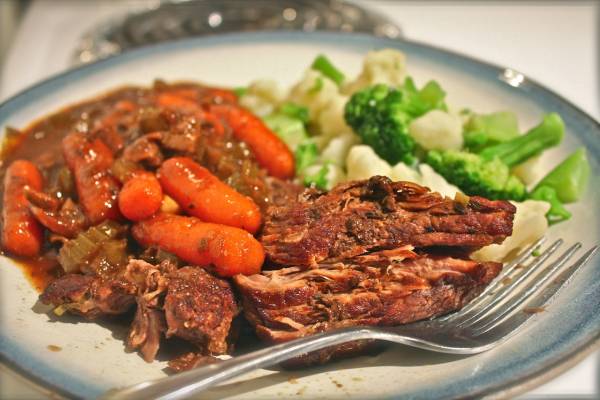 Nom Nom Paleo: Food for Humans is a hefty hardcover book and every detail was clearly thought of in its creation. It even has one of those built-in ribbons for you to mark your page. The masterminds behind this book are Michelle Tam, lifelong foodie and creator of the popular blog Nom Nom Paleo, and her husband, Henry Fong, who is the graphic artist responsible for the eye-catching design and photography.
One of my pet peeves with cookbooks is when they don't include a photo for each recipe. That is so not a problem with this book. Not only does every recipe have a photo, but often there are even step-by-step photos illustrating how to prepare the dish. There are also small tips, facts, and cartoons in the margins to offer further help or ideas. Apparently there's somewhere between 900 to a thousand photos and cartoons in this book altogether.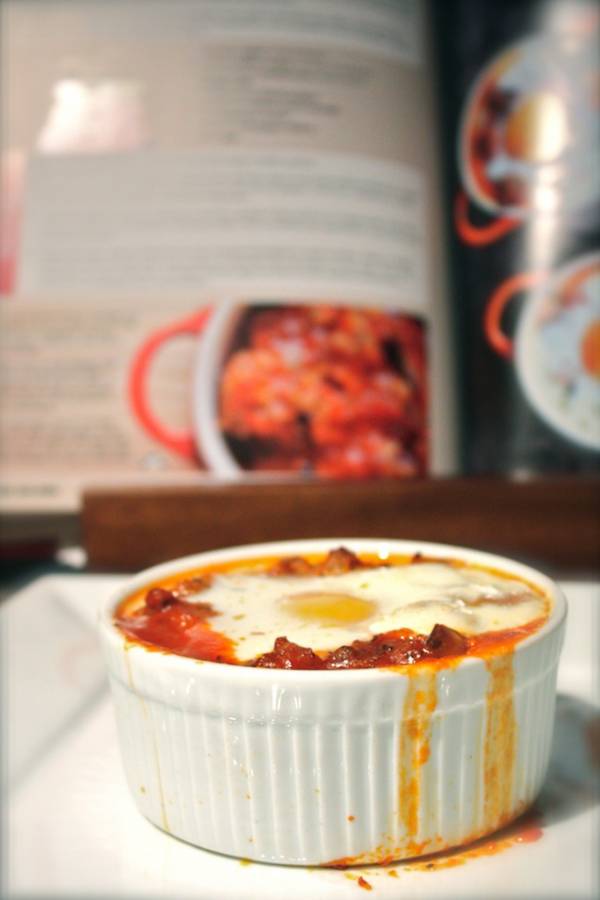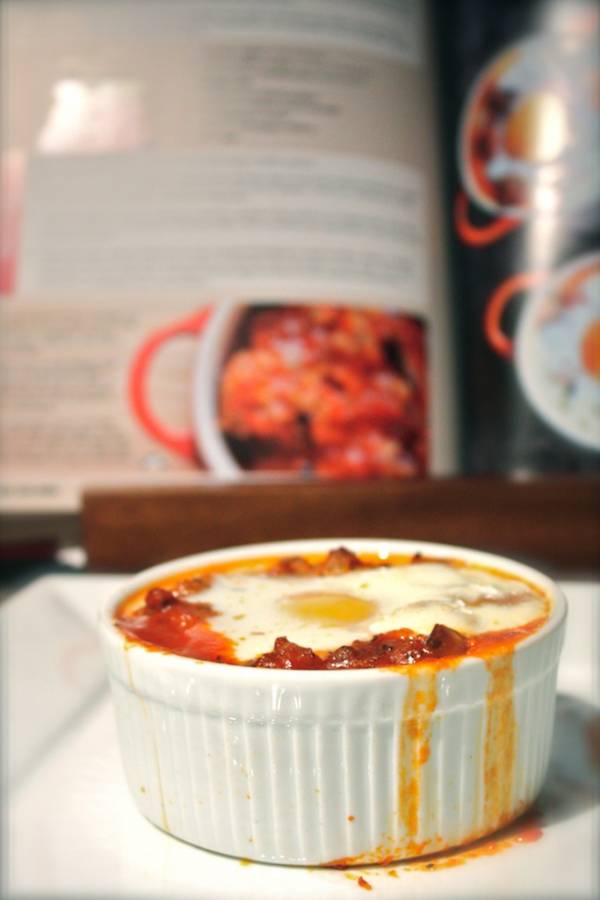 In addition to the exceedingly pleasant and clever visual presentation, the writing in the book is just plain funny. For anyone who thinks paleo is boring, either in flavor or in philosophy, then you should peruse this book because it is anything but boring. It's humorous, it's quirky, and it's educational. Like I said earlier, it's the textbook you always wished you had, which is especially fun for those new to paleo and still learning the concepts, getting to know the tools, and acclimating to working in the kitchen.
I will say, when I first looked through this cookbook, I thought the recipes came across as simplistic. But after making the first of many recipes I would try, I realized they are simple, not simplistic. In fact, they are some of the best tasting paleo recipes I've ever tried, and I am still marveling at how that can happen with so few ingredients.
One of the reasons these recipes are able to be so flavorful, yet elegant is because of umami. Umami is the Japanese word for "deliciousness" and it is the fifth taste we are capable of experiencing, along with sweet, salty, sour, and bitter. Umami is heavily present in things like mushrooms, tomatoes, cured meats, and fish sauce, but as Michelle explains in one of her introductory chapters, umami is exponential. So when you combine umami-containing ingredients, the flavors go through the roof. Hence, amazingly tasty recipes with very few ingredients. They are just well-chosen ingredients.
Recipes I tried included: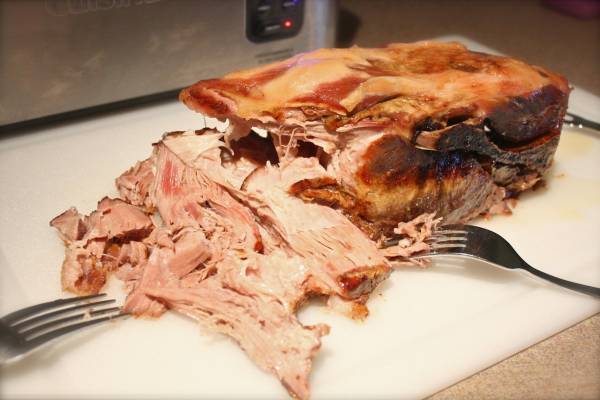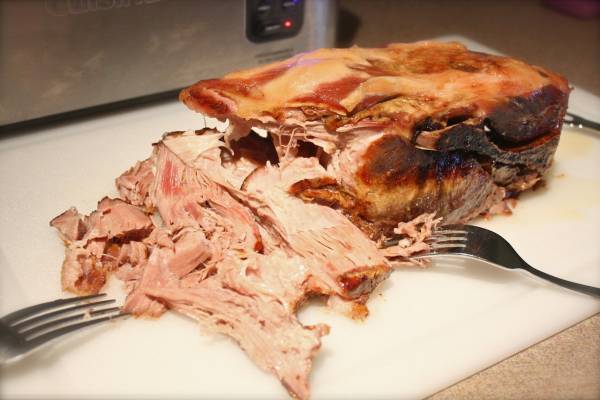 Spicy Pineapple Salsa
Porkitos (Prosciutto Chips)
Uova in Purgatorio
Cavolini al Forno
Broccoli Bagna Cauda
Pressure-Cooked Spicy Collards and Bacon
Spicy Tuna Cakes
Crispy Smashed Chicken
Slow Cooker Chicken and Gravy
Yankee Pot Roast
Slow Cooker Kalua Pig
So, yeah, if it isn't apparent from the length of that list, I really got into cooking from this book. There are over 100 recipes in this book, covering the gamut of sauces, snacks, soups, vegetable dishes, and treats, as well as sections dedicated to dishes based around eggs, seafood, poultry, and meat. And for those of you who have been following Michelle Tam on her blog or using her iPad app, you will still find brand-new recipes in this book.
I've already made the Slow Cooker Kalua Pig multiple times as it's really simple and makes for a week's worth of lunch meat for my husband (it also makes the house smell good for sixteen hours). I loved the Pressure-Cooked Spicy Collards and Bacon, as I love my pressure cooker and was excited to see that Michelle does, too. And I about died when I saw a recipe for Uova in Purgatorio (also known as Eggs in Purgatory), as it's one of my favorite things on the whole planet (second perhaps to Spam musubi, which I don't think anyone, even Michelle, could make paleo). Really, every single recipe was a hit and I have every intention of trying all the recipes in this book, especially now that I've experienced how quick and simple the vast majority of them are.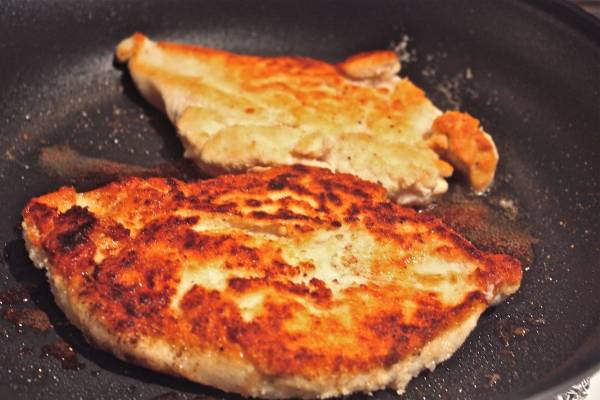 My only cons when it comes to this cookbook aren't so much cons, but a couple of things to have a head's up about. First, fish sauce. While it is a rich source of the coveted umami, I never use fish sauce and I never miss fish sauce. Other people swear by it, but I personally find it intolerable. You will see it listed in a number of the recipes in this book, so if you have an aversion to it or if you just haven't used it before, just know you can reduce it or eliminate it and the recipes are still incredibly tasty.
Likewise, many of the recipes call for red pepper flakes. But if you're not feeling like something hot, just leave them out. Cookbooks aren't rulebooks. They are guides and places from which you can work to refine dishes to your own tastes. I would offer though, that it's generally a good idea to try a recipe as written the first time you make it and then adjust from there. You never know what it might turn out that you like. For example, I'd never used porcini mushrooms before making the Yankee Pot Roast recipe from this book and they added an amazing flavor (umami!). But after a few recipes where things were slightly too hot for my taste, I learned I wanted to tone down the red pepper. Rather than making an assumption, I learned as I went and made adjustments for the future.
And yes, I am making an assumption still about leaving out the fish sauce, and I'm still totally okay with that. That's a personal choice. You should try the fish sauce.
"Nom Nom Paleo: Food for Humans" is available for $22.14 at Amazon.com.