We receive free products and receive commissions through our links. See
disclosures page
.
Given that I review a lot of cookbooks, I also get a lot of questions as to which ones I would recommend and for what reasons. Reading through the many reviews I've done over the last couple years would take a lot of time. So, I've put together a guide to all my favorite cookbooks.
This guide is organized into different categories regarding why I would recommend these cookbooks. For instance, a cookbook that is great for someone new to the kitchen or new to the paleo lifestyle is different than a cookbook great for someone who likes to throw parties. Both can be excellent books and worth the money, but for different reasons and different people.
So, here is my 2013 guide to the best paleo cookbooks. I intend to make this an annual affair to keep you all up to date, eating healthy, and finding the love in preparing good meals for yourself and your family.
Great Beginner Cookbooks
Maybe you're just getting into the paleo way of eating and you're a little overwhelmed by your kitchen, or maybe you just don't have time to learn all the tricks of advanced cooking or feel a need to buy all the crazy ingredients and spices some of the cookbooks advocate. In that case, this list of cookbooks is for you.
Well Fed by Melissa Joulwan – $23.83
This book was my original favorite paleo cookbook. Melissa Joulwan is as sassy as her recipes are spicy. And yet, they are also simple and very much in line with true paleo. If you're looking for a basic, but well-rounded cookbook, you can't go wrong here. Click here to read my full review.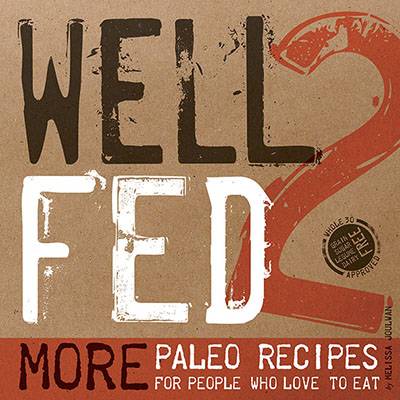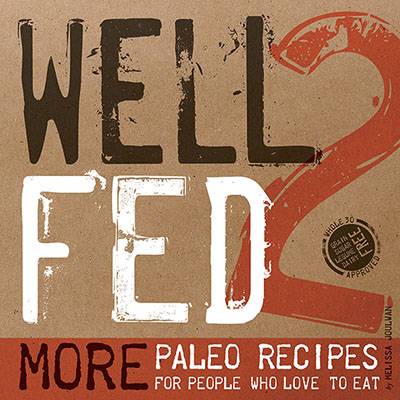 Well Fed 2 by Melissa Joulwan – $16.73
And then, lo and behold, Melissa came out with her sequel to Well Fed this year and somehow made it even better. If you have to pick between the two, you might go with this one as it still includes all the basics you need, but has even more recipes than the original. If you can, just buy both! Click here to read my full review.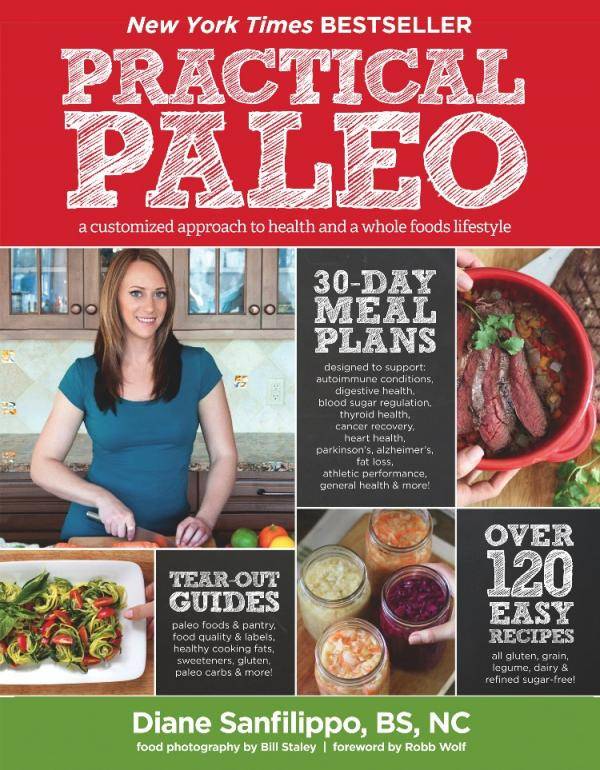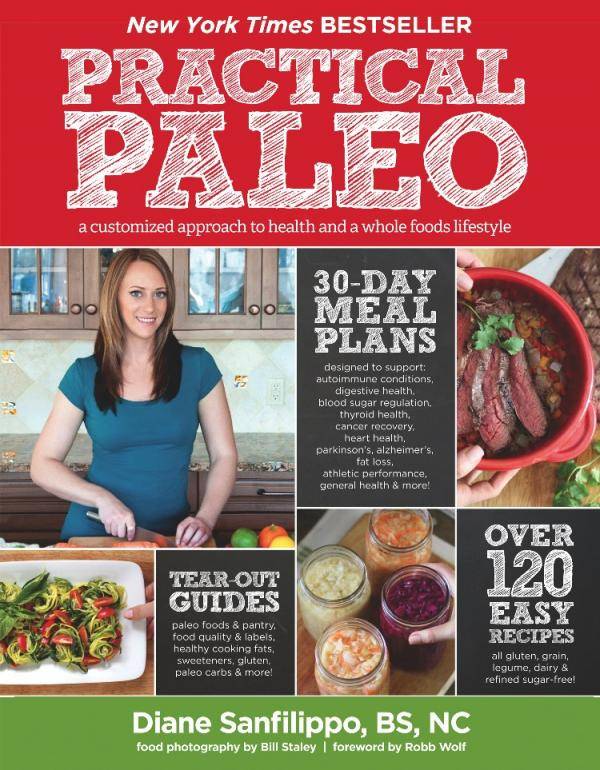 Practical Paleo by Diane Sanfilippo – $23.47
This book is half cookbook and half explanation of what it means to live and eat paleo. For that reason, I love giving this one as a gift to people who are contemplating going paleo. It has a fabulous visual design and explains the science behind the nutrition in an easy-to-understand way. It's also chock full of basic recipes that won't intimidate anybody. Click here to read my full review.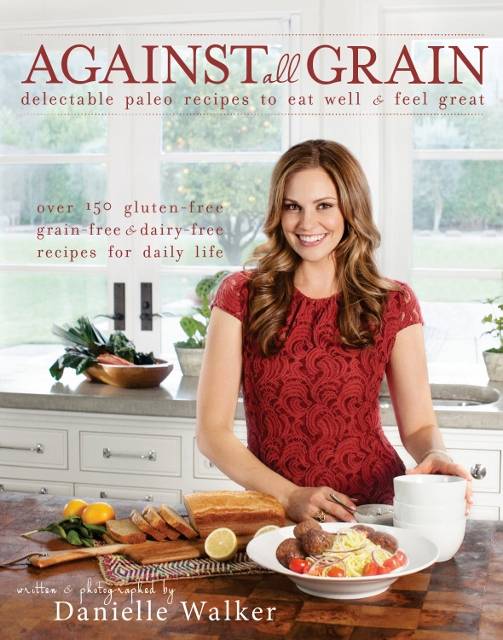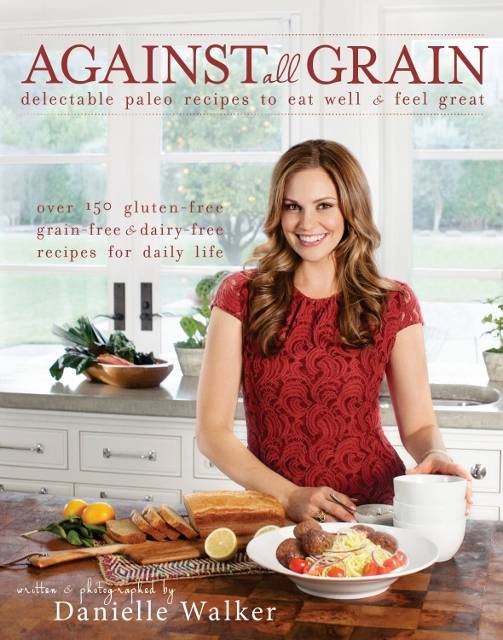 Against All Grain by Danielle Walker – $22.45
Nobody tell Melissa, but this one may well be my new favorite all-around paleo cookbook. It's well laid out for the beginner and also covers all the bases as far as recipes go. If you can only buy one cookbook, then this is the one I'd send you after. Click here to read my full review.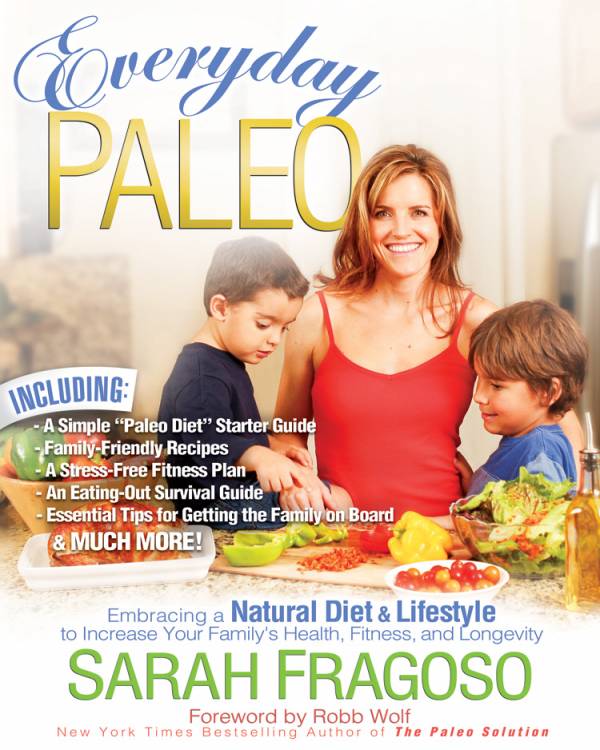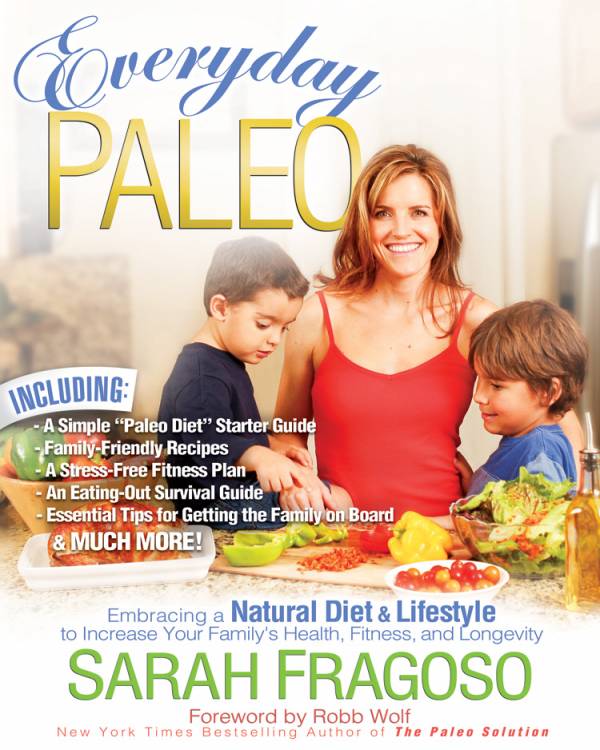 Everyday Paleo by Sarah Fragoso – $22.54
This cookbook suffers a bit from being one of the earlier entries into the paleo cookbook genre, having come out in 2011. The design and the photos aren't as pretty as later books, and the recipes aren't as evolved either. That being said, it's still a good staple for a new cook.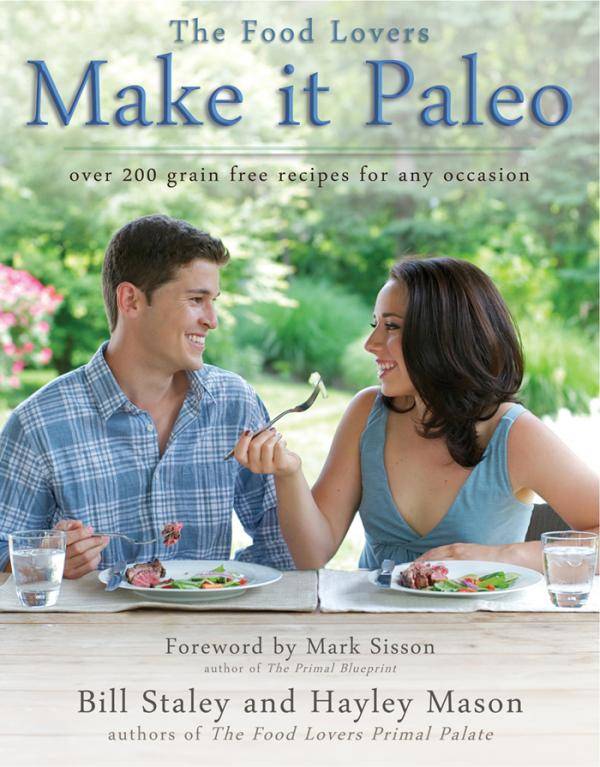 Make It Paleo by Bill Staley and Hayley Mason – $25.70
This is a really big book. That's a good thing, because it's full of recipes. In my opinion, the recipes tend to be on the simpler side, but that's a great thing for someone new to the kitchen or paleo. If you want a straightforward book, this is a good option. Plus, it actually has some of the best dessert recipes (but don't make too many of those). Click here to read my full review.
Slow Cooker Cookbooks
I love my slow cooker. I love being able to come home from the gym with my post-workout dinner sitting there, smelling wonderful, and ready to eat. For those with families or busy schedules, the slow cooker can also be a savior. So thank goodness the last year or so has seen paleo cooks getting in on the slow cooking scene.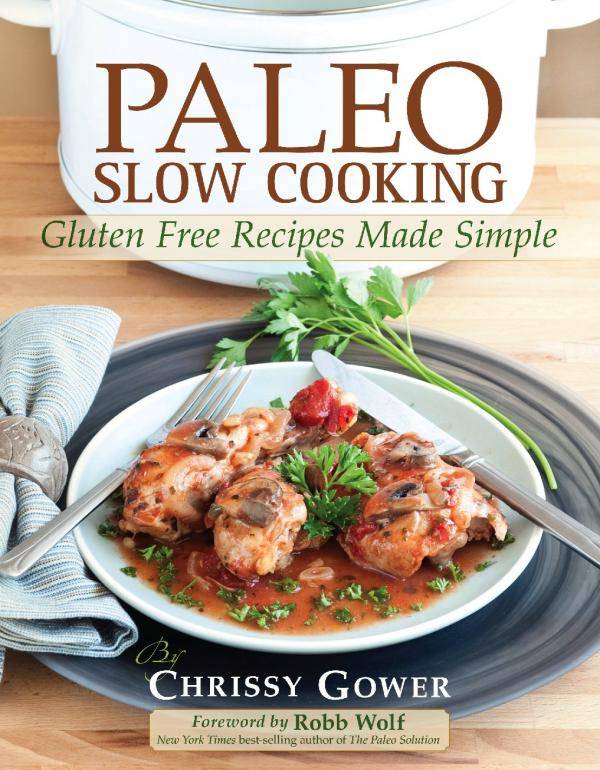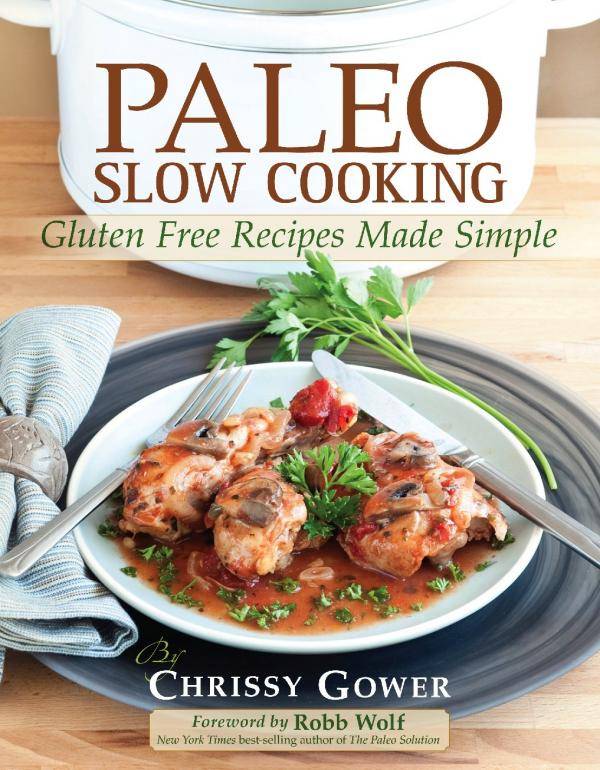 Paleo Slow Cooking by Chrissy Gower – $22.09
This was the first paleo slow cooker cookbook I tried, and I believe the first one to be published. For the newer cook, this is definitely the option you want to choose. Good home cooking and nice simple recipes. Click here to read my full review.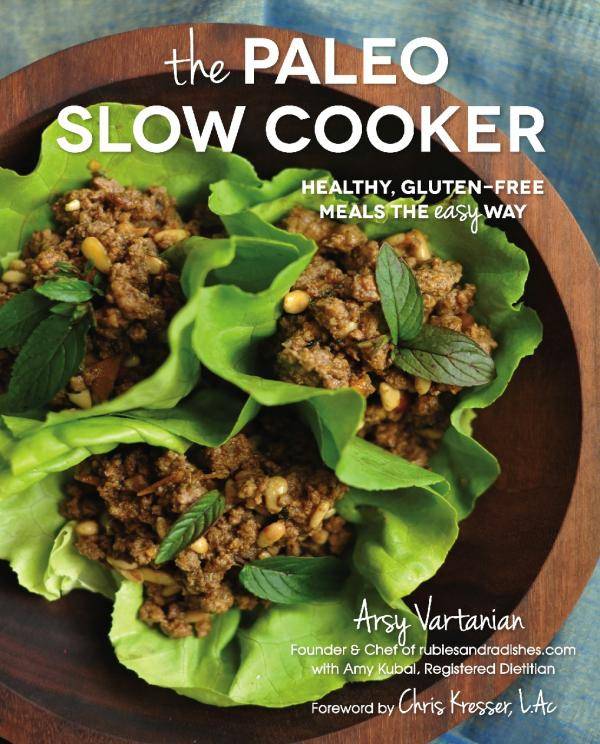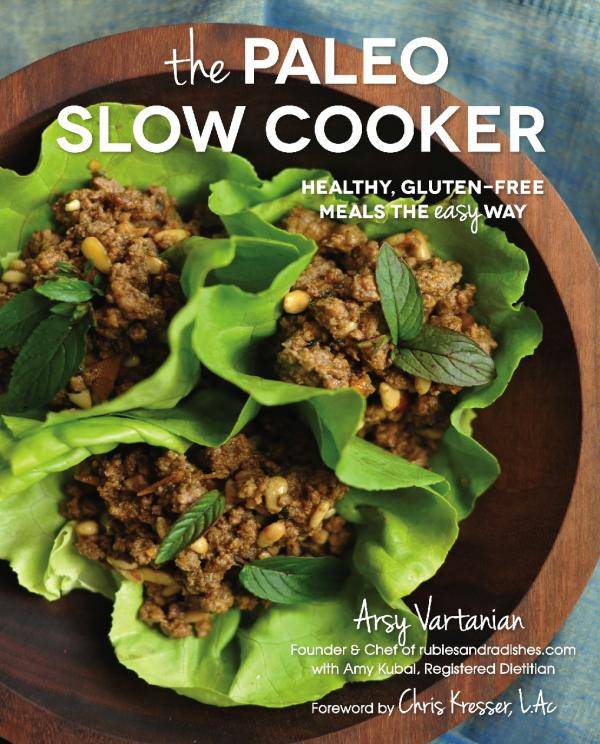 The Paleo Slow Cooker by Arsy Vartanian – $20.27
For those of you who want something spicier (literally), then Arsy's book is the one for you. This book is full of amazing flavors and recipes from around the world. It may prompt you to try some new things or purchase some new things, but the end result will be worth it. Also, it should be noted that I originally critiqued the book for proofreading issues and those have been rectified in the new second edition. Click here to read my full review.
Specialty and Dinner for Guests Cookbooks
Once you've got the basic paleo cooking under your belt, you might be feeling the need to show off your skills to dinner guests or you might want to bring some great paleo snacks along to the next football-watching party you attend. What do you do then? Well, you want to check out these cookbooks.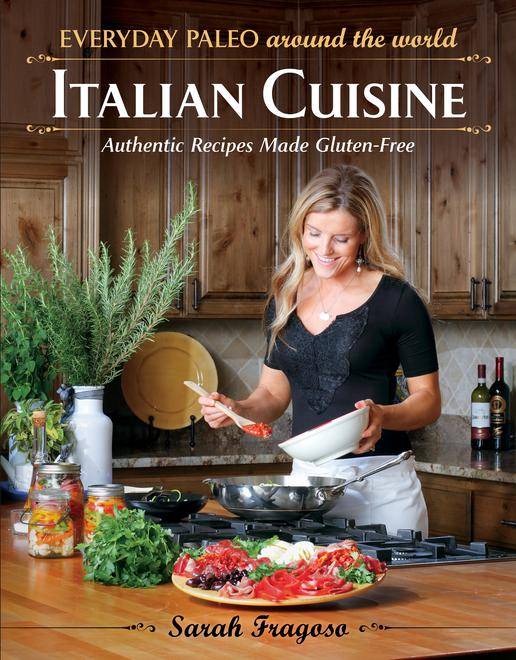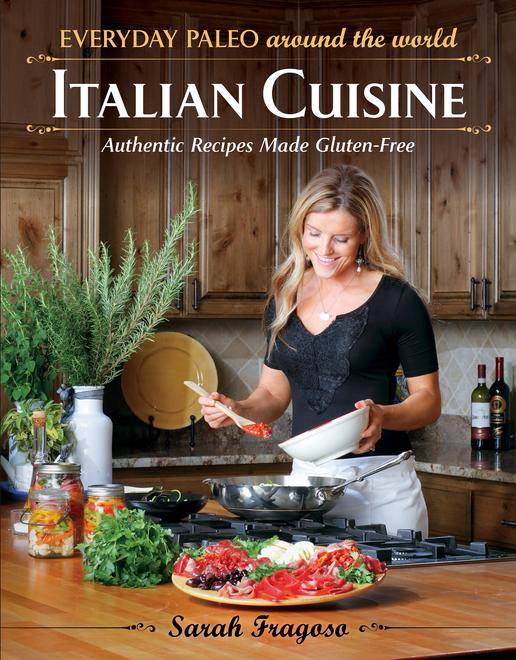 Everyday Paleo Around the World: Italian Cuisine by Sarah Fragoso – $22.31
This book is definitely not for your everyday evening meal, but it is full of amazing recipes that just make you feel satisfied and warm inside. There are a lot of great appetizers and some crazy desserts you will definitely want to make for guests. If you've been missing Italian food since you've gone paleo, then you need this book. Click here to read my full review.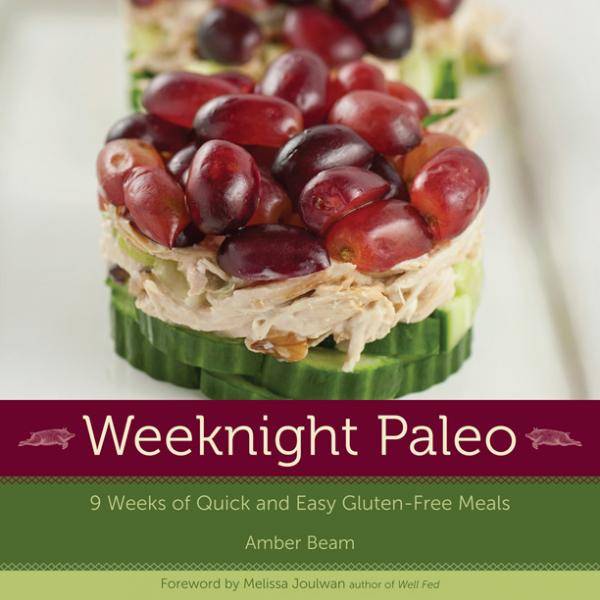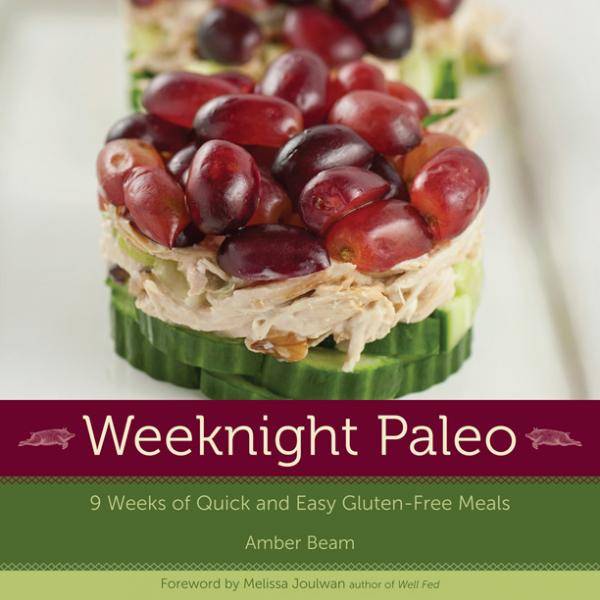 Weeknight Paleo by Amber Beam – $21.57
When I first reviewed this cookbook, my immediate thought was, "This will be great for having people over to the house." Although I don't think it's successful at its original intention of being for weekly meal planning for the average household, I think the recipes are great and your friends will want to keep coming over again and again after eating them. Click here to read my full review.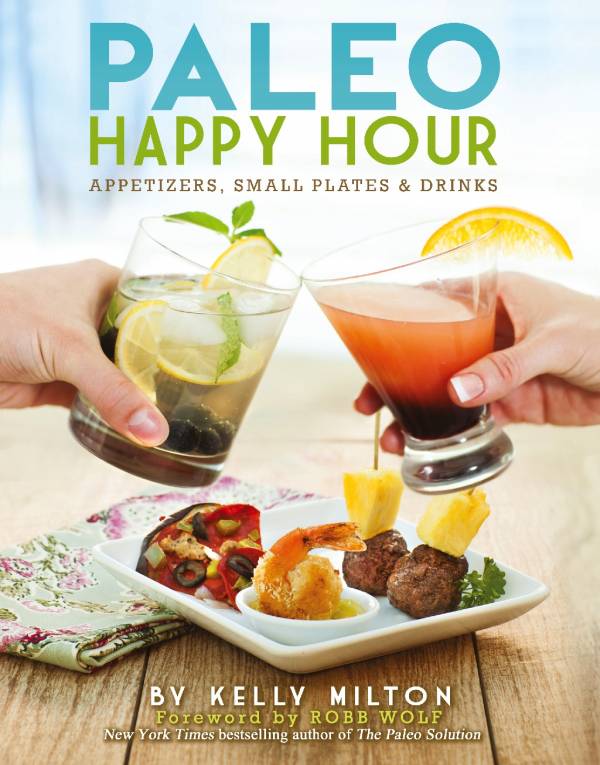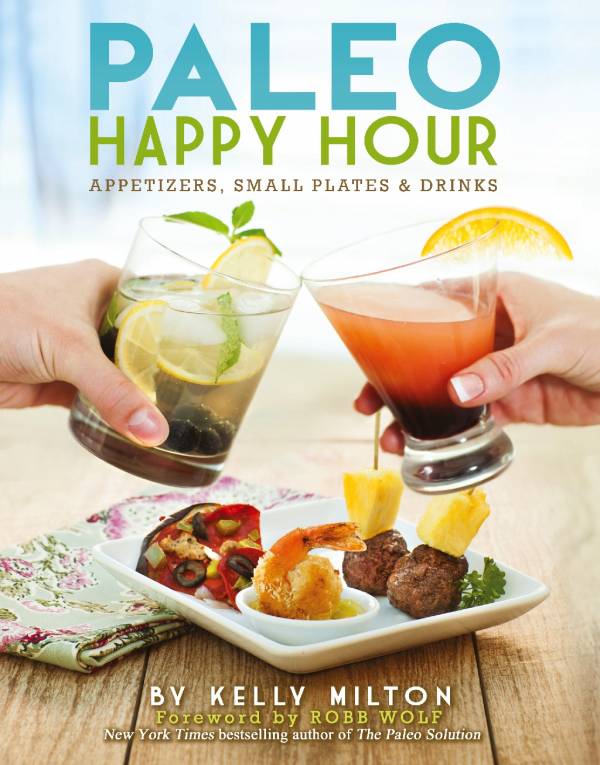 Paleo Happy Hour by Kelly Milton – $19.15
This book is just fun, and it's all about creating fun food and enjoying it with fun people. Oh, and having fun drinks, too! If you like to throw parties and you miss the pub grub and party food of your pre-paleo days, then buy this book. You'll never miss out on tasty appetizers, brunch snacks, or even drinks ever again. Click here to read my full review.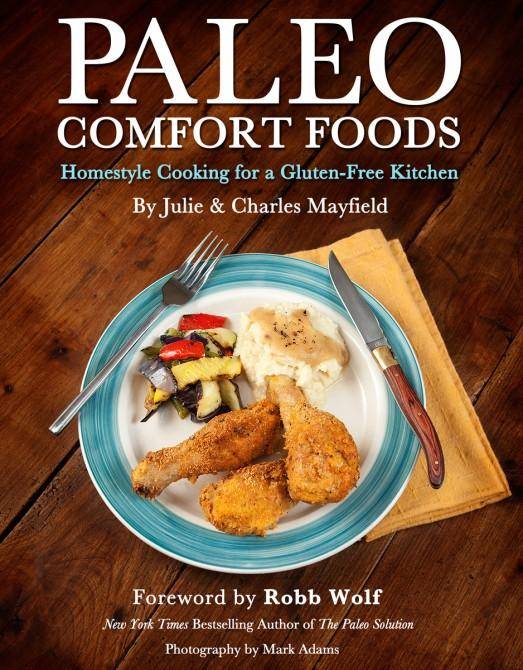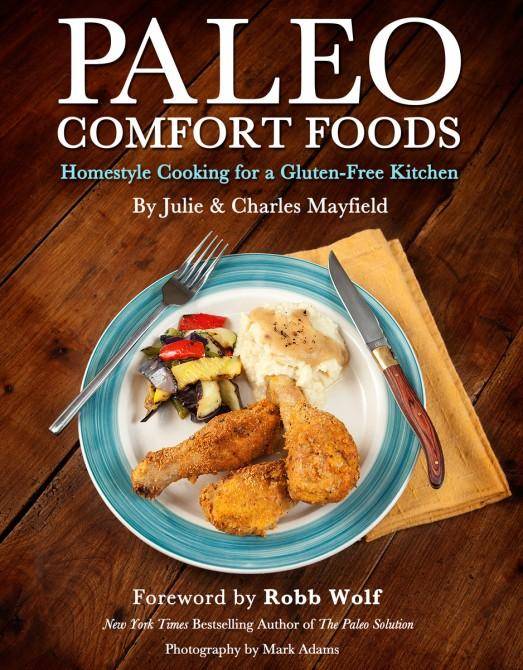 Paleo Comfort Foods by Julie and Charles Mayfield – $20.76
I consider this cookbook a specialty book because it is about Southern American cuisine and comfort food done paleo style. In it, you're going to see recipes like okra, grits, jambalaya, gumbo, and sweet potato pie. If you're into comfort food or just love it on occasion, then this is a great resource of wonderful recipes to have on hand. Click here to read my full review.
Baked Goods and Sweet Treats
No matter how paleo we try to be, we all have our moments when we want something sweet, or maybe we have a holiday, birthday, or event coming up and we want to bring an indulgence, but not set off all our food allergies. This is when paleo cookbooks specializing in baked goods and sweet treats are a wonderful addition to your library.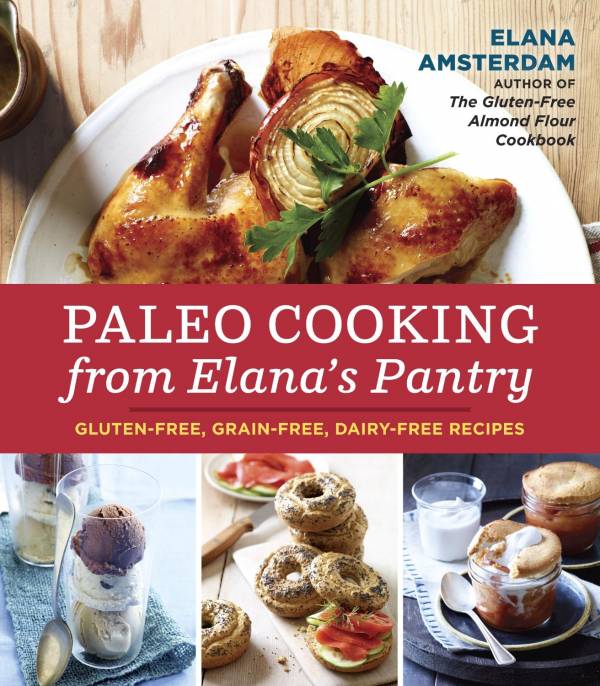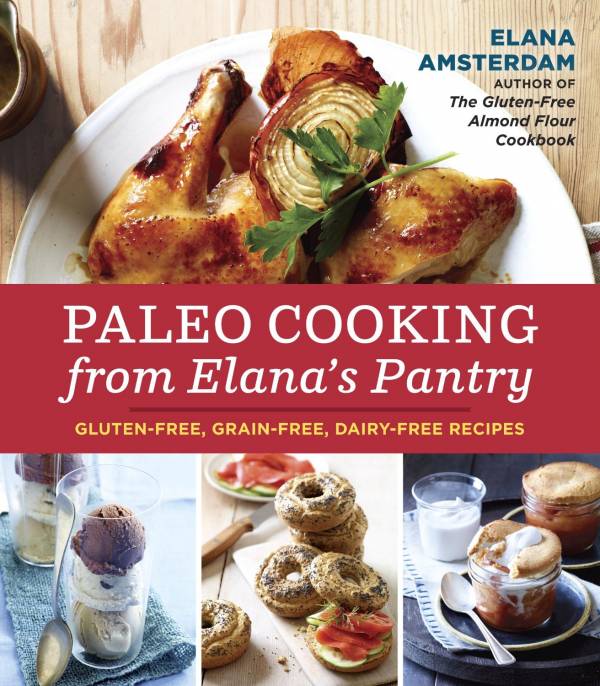 Paleo Cooking From Elana's Pantry by Elana Amsterdam – $13.84
This cookbook actually contains sections for entrees, side dishes, sauces, and other things, but by far its strengths are the baked goods and desserts. Every single one of those recipes are fantastic and likely to become staples in your household. Elana is one of the original gluten-free bloggers, and her experience shows in these recipes. I'd buy it for those recipes alone. Click here to read my full review.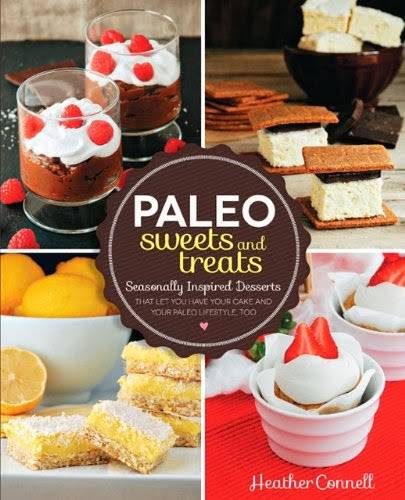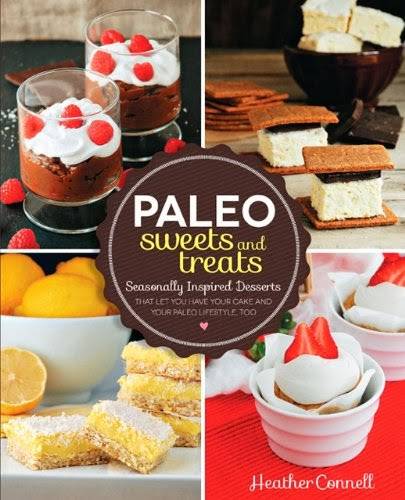 Paleo Sweet and Treats by Heather Connell – $15.24
This book stays true to the idea of whole foods and paleo by organizing its recipes according to season. It encourages you to use fruits and vegetables as they are freshly available over the course of the year. As such, it has recipes to suit any craving you could possibly have, and so far the recipes I've made were delicious. Keep an eye out for my full review, which will be coming soon.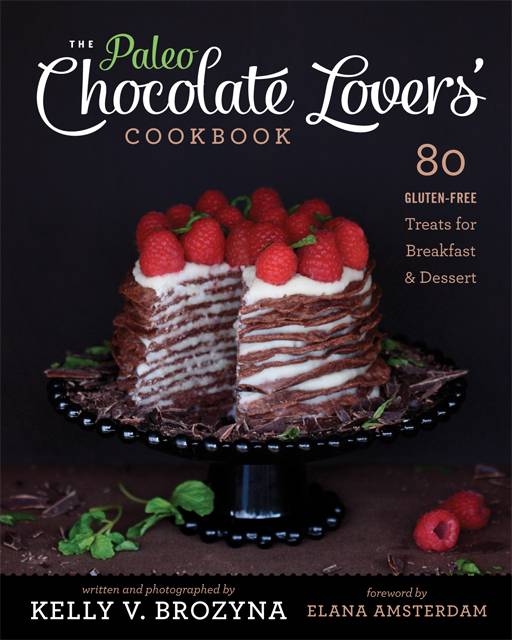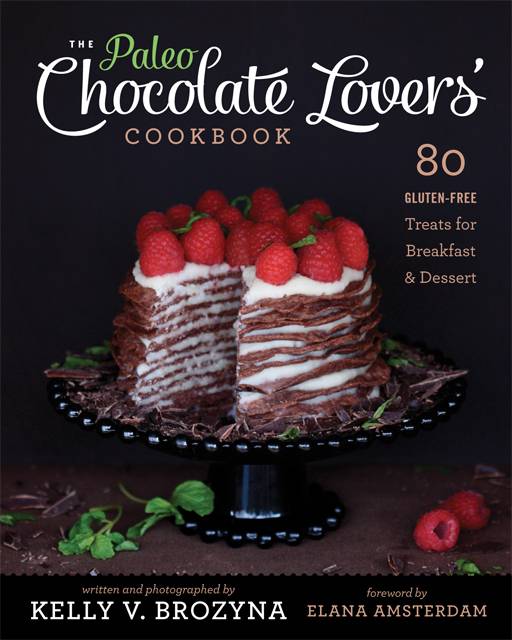 The Paleo Chocolate Lovers' Cookbook by Kelly V. Brozyna – $21.42
Sometimes I think it just makes sense that love for paleo eating and love for chocolate go hand in hand. If you're going to treat yourself, then high-quality chocolate is certainly not a bad way to go. In this cookbook you'll get eighty recipes for breakfast, dessert, candy, drinks, and even entrees – all with some element of chocolate involved. The recipes range from simple to complicated, but all of them taste great. Keep an eye out for my full review, which will be coming soon.
Do you know of other paleo cookbooks that I need to review? If so, let me know in the comments below. And while you're at it, share with us which paleo cookbook is your favorite and why.