We receive free products and receive commissions through our links. See
disclosures page
.


Quick & Easy Paleo Comfort Foods is the second cookbook from husband-and-wife team Julie and Charles Mayfield. Their first book, Paleo Comfort Foods, featured a fabulous collection of, appropriately enough, comfort food inspired recipes. This second book aims to address one of the most common complaints heard about eating paleo, or eating healthy in general: "But I don't have enough time."
Neither Julie nor Charles is a trained chef, and while there are some benefits to being a chef, I think their status as regular people who love healthy food gives them particular strengths for creating a cookbook of this kind. There are over one hundred recipes in the book, and if the preparation and cooking time estimates are to be believed, most of them take about a half hour to create, from start to finish. I personally found the estimates to be in the ballpark, and I am no master of knife skills.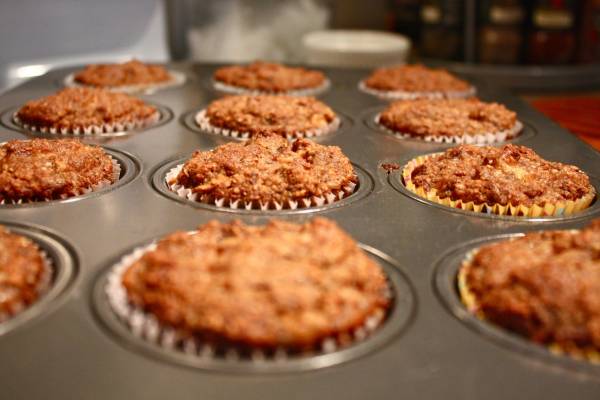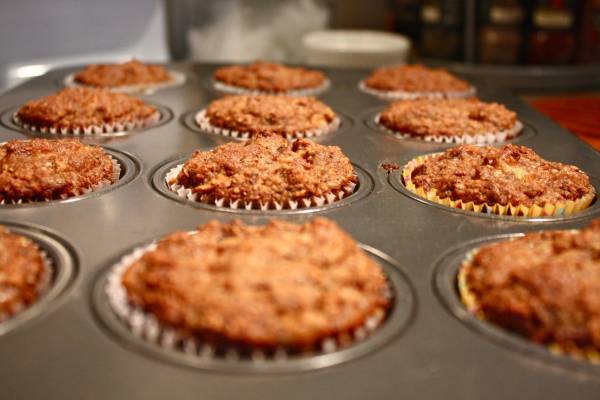 The book begins with a brief explanation of paleo and how to outfit your kitchen. I found this section refreshingly brief, but to the point. If the idea is that you don't have enough time to cook a complicated meal, you also likely don't have time to read about all the science behind paleo. This book will give you the basic rundown and let you loose to the good part – the food.
The recipes in this book are divided into the following categories:
Starters and Snacks
Soups, Stews, and Salads
Main Dishes
Sides and Sauces
Sweets and Treats
Every recipe includes a full-page color photo, an estimate of preparation and cooking time, and some possible variations on the recipe. There are also timesaving tips throughout the book, indicating things like how to make preparation faster or which recipes freeze best for future feedings.
Recipes I tried included:
Almond-Crusted Pork Tenderloin

Halibut With Cilantro Pesto
Salisbury Steak
Southwestern Shepherd's Pie
Smothered Pork Chops
Chicken and Broccoli Casserole
Sesame Asparagus
Ginger-Glazed Carrots
Banana Muffins
Lemony Cookies
Molasses Ginger Cookies
This book is one hundred percent true to what it claims to be – quick and easy meals. And yet somehow, the Mayfields have managed not to lose any of that comfort food feel. The meals are satisfying, hearty, and include a wide variety of flavors – but not any flavors you can't find in your average grocery store, from my experience. To put it simply, I was shocked at how easy these recipes were, and yet were still so good. (If you like things with thick, flavorful sauces or gravies, you will love this book.)
Now, you will find some recipes that are really simple. I think in this case that's okay, because this book is perfect for someone who's been doing the grass-fed-hamburger-and-broccoli version of paleo for an extended period of time and is going nutty from the lack of variety they've fallen into. So while something like Chicken With Mustard Sauce might not appeal to the foodie, I'm willing to bet it actually tastes quite good. And as I look at the recipe, I can see that it doesn't require any ingredients that aren't already in my house right now. When you're short on time, simplicity counts for a lot, and simplicity with good flavor on top is a definite checkmark in the win column.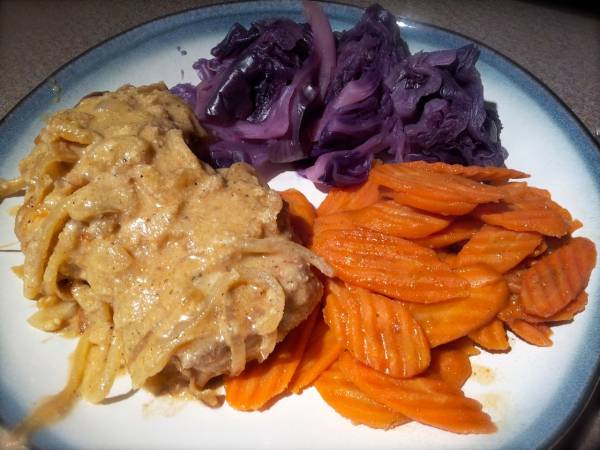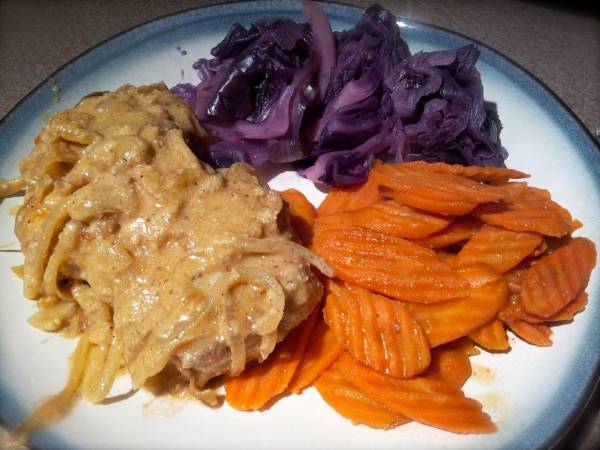 The only actual downside to this whole book is that there is not one central list of all the recipes. The recipes are listed at the beginning of each section, but there's not a recipe index. I like to be able to flip open to a page and survey everything a cookbook has to offer. I think this helps particularly in meal planning. But that's really a minor complaint.
Most people I know who are fitness enthusiasts are enthusiastic about a lot of things in their lives, including families, careers, and hobbies. For these people there's not a lot of time left over to eat healthy, even when it's a priority. Books like this one make it easy to satisfy the need for quickness and the need for quality food all at once. I would recommend this book to a beginner cook or anyone who wants to add variety to their paleo palette without breaking the bank or the clock.
"Quick & Easy Paleo Comfort Foods" is available for $16.79 at Amazon.com.