We receive free products and receive commissions through our links. See
disclosures page
.


For people who like the occasional (or not-so-occasional) sweets, but who are also health-conscious, the tension between the two desires can be vexing. In an attempt to alleviate your fears of unhealthy sweet options, The Caveman Bakery is now producing Caveman Cookies.
Caveman Cookies are a more wholesome and natural cookie option. Not only are they healthier than other cookies, but they are also suitable for some iterations of the paleo diet.
All of the cookie flavors are based not on a grain but on a combination of two key ingredients: a natural sweetener of some kind and a nut-based meal. This makes all the Caveman Cookies gluten-free. Honey is always included, which is amongst my favorite sweet foods. For nut meals, almond is always on the list and usually the major player, but many other nuts are used including hazelnuts and pecans. These two types of ingredients are the base of the cookie. Compare that to your standard bleached wheat flour and refined sugar combo.
Speaking of the flavors, here are the ones I got to try and my impression of each:
Original: The strongest flavors in this offering are the raisins, followed by undertones of sweet ginger. The ginger isn't as powerful as it might be in a strong gingersnap type cookie, but complements the remaining spices of nutmeg and cinnamon. The cinnamon flavor combined with the walnuts makes for a mild earthiness as well.
New World: Being from the Northeastern United States, I was naturally excited about this one. The number one ingredient is maple syrup, which is what we drink up here instead of water. This flavor was almost reminiscent of a cranberry-oatmeal cookie, despite having no oats in it. The cranberry flavor is lighter than I'd like, and I'd prefer it if it were slightly less sweet, but otherwise it's a solid addition to this list.
Rainforest: The rainforest flavor is the second-least sweet of all of the offerings. This one includes Brazil nut meal, which gives it some delightful extra oils that spread the flavors around your mouth. The flavor, however, is mostly of the nuts. This isn't a bad thing, and I found the cookie delicious, but the cherries, nutmeg, and cayenne are awesome ingredients that don't come through as much as I'd like.
Mayan: This was the one I anticipated most. With raw cacao, cashews, vanilla, cinnamon, and chili powder, the flavor profile I expected was delivered. The chocolate tastes rich and dark, making for an excellent chocolate cookie. As is the case with many of these cookies, I'd personally prefer it to be less sweet (on paper, this is the sweetest of the cookies along with the Alpine), but for anyone with a sweet tooth and a dark chocolate obsession, this one is a can't-miss.
Tropical: By contrast, I was least interested in this flavor based on the name alone, and thus the most pleasantly surprised. Again the macadamia nuts add a healthy oil that gives the mild coconut flavors some extra robustness without being overwhelming.
Alpine: Featuring hazelnut and ground carob, expect some earthy and chocolaty flavors with this one, and, like the Mayan offering, a lot of sweetness. Compared to many of the other cookies, this one didn't stand out particularly, although the flavor was good.
A common theme, as you can see above, is the sweetness of these cookies. They are very very sweet, which makes sense considering some form of sugar is the first ingredient (or two) on all of the flavors. You'll note I didn't put this in the cons section above. These are cookies, and cookies are sweet. If you have a sweet tooth, this will be better than your standard fare.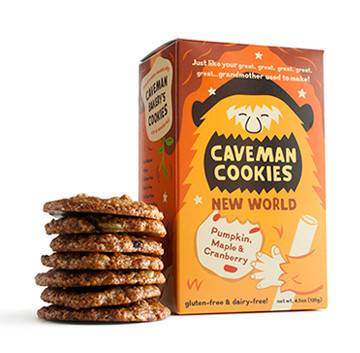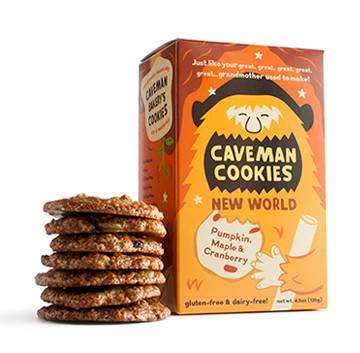 What I did put in the cons section was the mixed quality of what I received. Unfortunately, the first cookie I got was excessively tough, so much so that it was hard to eat. The second one was one of the chewier flavors (Alpine), and after that I realized the toughness was an isolated incident. I'm not sure if I just had one of the original batches and it was mixed with newer cookies, but one of the cookies also had oil that had begun to turn rancid. Don't let this throw you – it was only one cookie and can happen without the use of preservatives. Most people don't even notice when oils begin to turn.
The cookies are also individually packaged. I don't love this from an environmental perspective, but I recognize that it's the tradeoff for having no preservatives. They need to keep the cookies fresh.
Overall, the experience of these cookies was excellent. There are options for chocolate lovers, ginger lovers, and coconut lovers. There are some tweaks I'd love to see them make in the future, but if the descriptions above appeal to you, these might be worth checking out as the recipes stand right now. Especially for readers with a sweet tooth, this might be a good way to get your sugar fix without the gluten, artificial ingredients, and refined sugars you might normally be getting.
Caveman Cookies are available for $2.85 and up at CavemanCookies.com.