Cheryl Brost is a three-time CrossFit Games competitor, a former two-time collegiate soccer national champion, official spokesperson for LivOnLabs, a mother of two, and she's stronger than most women half her age. At 42, Brost is fulfilling her lifelong dream of becoming a professional athlete by signing with the San Francisco Fire, one of the premier teams in the National Pro Fitness League (NPFL).
The Opportunity to Be a Professional Athlete
Said Brost, who played soccer at Pacific Lutheran University in Tacoma, Washington:
I remember having dreams and aspirations of playing professional soccer and in college I really thought, "Wouldn't it be cool if there was a professional women's soccer league," but this was before there actually was a professional women's soccer league.
After kicking around the idea of playing soccer in Europe, Brost and her husband decided to stay in the states and her dream of being a professional athlete was put on hold. That is, until she found CrossFit.
Brost's CrossFit career includes a thirteenth place finish at the 2010 CrossFit Games, a seventh place finish in 2011, and a fifteenth place finish in 2012. In 2013, she suffered an Achilles rupture at the North West Regional competition and underwent surgery to remove a bone spur. Brost used CrossFit as her physical therapy and within a year she has regained "great" range of motion in her ankle and maintains a rigorous training program with her coach, CJ Martin.
Brost trains at CrossFit AllStar in Waimea, Hawaii and since her NPFL team is based out of Northern California, the decision to sign with the Fire was a family affair:
We had a couple of family meetings before we came to the final decision and everyone had a voice in the decision. It's too good of an opportunity pass because we're paving the way for this new sport and to be a part of that is pretty cool.
As negotiated in her contract, during the NPFL season, Brost will live and train in San Francisco but will return to Hawaii every few weeks to spend quality time with her family:
Going home will let me catch my kid's sporting events and it'll give me a good break from hard training. Our whole family has to be willing to give and take with it and I'm lucky that my husband is very helpful and my kids are very understanding.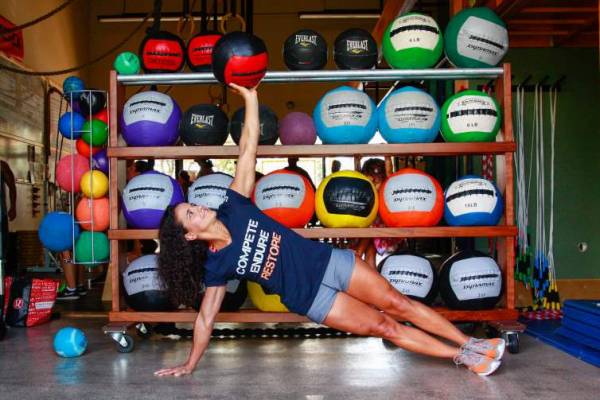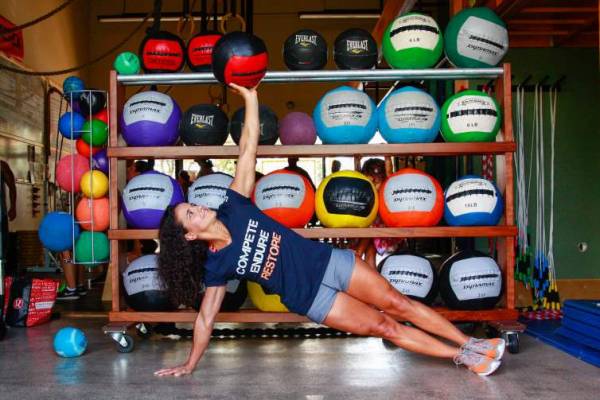 The Secret Weapon of a Positive Attitude
Brost leaves for the mainland June and the inaugural NPFL season will run from late August through October. Joining the NPFL will give Brost the opportunity to work and compete with a team, something that she has never done in her more than four-year CrossFit career:
I see myself as a very uplifting player and I'm looking forward to blending all of the strengths we have as individuals and making the most of it. Doing CrossFit is bonding in itself, but I have never experienced it as being from the team aspect yet and I'm really looking forward to where that will lead us.
Her appreciation for a healthy team dynamic was fostered in her by her collegiate soccer coach:
My coach was so good at blending the strengths of all of the team to make us play stronger together. She was a mastermind of mental strength and peak performance and getting you to play over and above maybe what you've even capable of, and she was really big on team bonding and just had tons of fun.
In addition to working with a team, Brost is excited for the opportunity to train alongside exceptional athletes, which she hopes will elevate each of their games to a higher level. Brost undoubtedly trains hard and balances her family life, but perhaps her biggest secret to success is her positive attitude:
Now, here I am at 42 and I'm signing a contract with a professional sports league team. It's just a wonderful way to show girls and young women that the sports world isn't just for men, that they have a place in it too. Everything's possible, so keep on dreaming and don't give up on your dreams because someday it might just happen.
For the latest on Cheryl's professional athletic endeavors, visit her website. 
Photos courtesy of Elin Kalaniopio.