If you look at the evolution of CrossFit, you can see that it has grown, spawned, grown, spawned again and continues to grow. CrossFit began as a fitness program. Within that fitness program, ideas began to percolate as to the viability of having a formal competition, and thus the CrossFit Games were born. The CrossFit Games grew from a weekend party on a ranch to an international event.
From the CrossFit Games spawned some one-off, for-fun-only events such as the CrossFit Invitational, a U.S. versus the world team competition held in Europe. This focused, team-style event sparked enough of an interest that the thought of one-on-one team play in a CrossFit-style setting seemed viable. One thing that has become very clear since it became impossible to find a single seat at the CrossFit Games in 2012 is that CrossFit is a popular spectator sport.
With this knowledge in hand, Tony Budding, CrossFit's former director of media, left the company in November 2013 to launch just such a sport. Enter The National Pro Fitness League. As my previous article stated, the NPFL picked up steam quickly. Investors and team owners mobilized and created teams in their respective cities, and before long, nearly every well-know CrossFit athlete was either signed to a team, or competing for a spot via the combines.
From Sam Briggs to Annie Thorisdottir, from Ben Smith to Tommy Hackenbruck, if you can name them, they have made a run at the NPFL. (With some notable exceptions being Spealler, Khalipa, Oldroyd, and Froning. There is some as-yet unconfirmed sense that associating with the NPFL means giving up your L1 Cert Squad position with CFHQ. If true, those notables have, for the time being, chosen CrossFit.)
What Drew Investors
One of the first high-profile persons to create a team was James "OPT" Fitzgerald. Fitzgerald was, as many of you know, the first CrossFit Games winner in 2007, and his relationship with Budding goes back even farther. He got on board quickly. "As soon as Tony put it out there, I knew it was going to be something special," said Fitzgerald in our recent interview. "There needs to be a place for this in the current market for many reasons."
When Fitzgerald shared the idea with friend and fellow athlete Jon Callahan, Callahan was hooked. Said Callahan, "Once James shared his vision with me, I couldn't think of a reason why I wouldn't do it." It wasn't long before Fitzgerald and Callahan bought one of the charter franchises and created the Phoenix Rise.
Callahan was clearly excited about this new endeavor when I chatted with him recently, speaking with great amount of enthusiasm for the launching of this league. "This is really going to change the way people view this stuff. It will be different than anything that's out there. It's 100% geared toward the fan experience."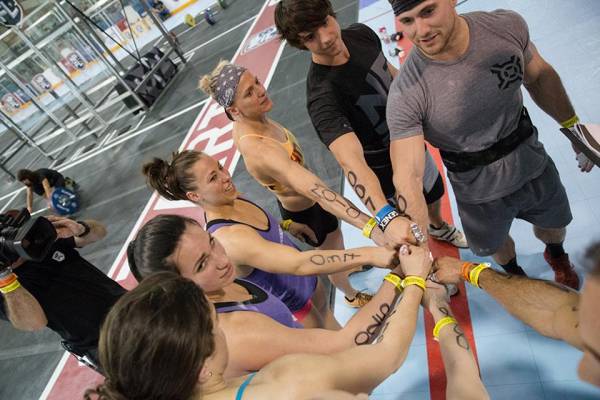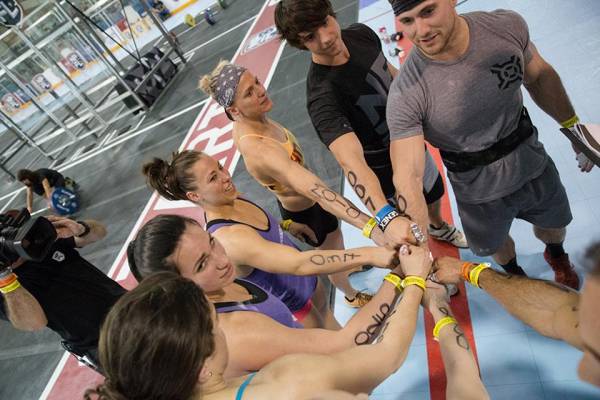 Jeremy Jones, of Diablo CrossFit and one of the principal owners and coach of the San Francisco Fire, knew right away that the idea was a good one, as well. "When Tony [Budding] said that they wanted to bring the team aspect of this sport to the main stage, plus make the fan experience great, I knew it was going to work."
Jones describes the frustration with the current fan experience at the CrossFit Games as one where fan loyalty to a team can't be cultivated, because you never knows which teams are going to make it. In addition, you have to be there and spend upwards of three to four days in a less-than-perfect viewing venue watching people you don't really know. The CrossFit Games has never much been about teams, nor has the team aspect of the Games been optimized for fans.
Jones echoed what Callahan and others have said about the fan experience – that the NPFL is primarily for and about the fans. Having a team, athletes, records, and a season that can be followed, in addition to innovative real-time scoring, will allow fans to embrace a team or an athlete.
Sponsors benefit, as well. For example, how do you sponsor a CrossFit athlete and know that he or she will make it to the games and actually get some camera time? With only three spots per region available, if a sponsor invests a lot of money in the hopes that an athlete will move past the regional level and they don't, then that sponsorship is for naught.
What Drew Athletes to the League?
Megan McAuley, multi-year regional qualifier from Cincinnati Strength and Conditioning (pictured below), just returned from the Boston Combine where she qualified to move on to the June combines in Las Vegas. What drew her, and many others, was the opportunity to go pro.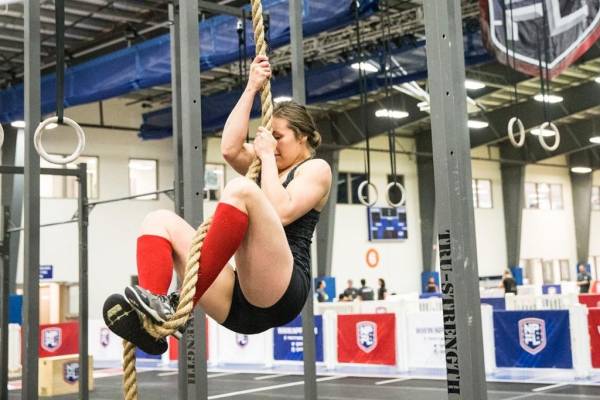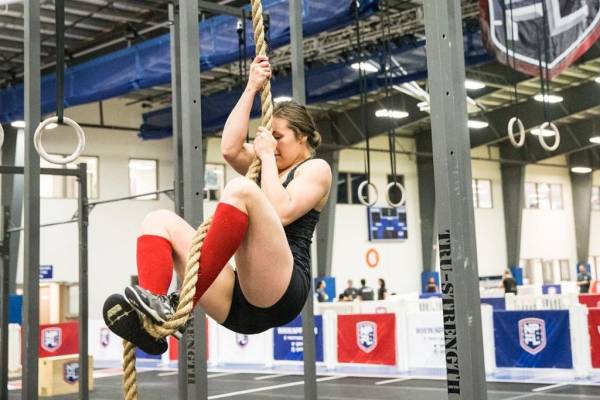 "I think it's awesome that athletes who train full time in addition to working full time might get the opportunity to support themselves doing what they are passionate about," she said. "I personally love training and competing, and as a former college athlete, the possibility to compete in a league like this is a dream."
Amy Mandelbaum, who has been dominating the CrossFit Games 46-49 bracket for three years and who goes into this year's CrossFit Games in first place in her division, was recently signed by the New York Rhinos. "I really loved the idea of using my training for something beyond CrossFit-style competitions. Call it an expression of fitness, but I also felt that the 'over 40' rule finally broke down a barrier between younger and older athletes. We can perform on the same field at the same time with each other."
Mandelbaum is going to be sharing the grid with the likes of teammates Annie Thorisdottir and Scott Panchik. No small achievement for this 47-year-old mother of two from Connecticut whose hard work is paying dividends. "It offers me a chance to work with stellar athletes, and coaches. I also really like the idea of trailblazing. The NPFL is groundbreaking and to be involved at the ground floor is an unexpected bonus for any athlete."
And the momentum is certainly there. With each combine that was held, dozens of familiar names have dotted the grid, including Becca Voigt, Kris Clever, Katie Hogan, Matt Hathcock, and more, to say nothing of the huge names that have already been signed. Yes, the NPFL thus far has signed the past two Fittest Women on Earth.
But Will the Fans Come?
The team owners certainly believe so, and if most fitness events are any indication, yes. CrossFit fans are rabid and loyal, because they feel they are only one strand of "do not cross" tape away from competing rather than spectating at any given event. But with the CrossFit Games only occurring once a year it is challenging to cultivate athlete or team branding or fan loyalty. Yet, spectators show up in droves.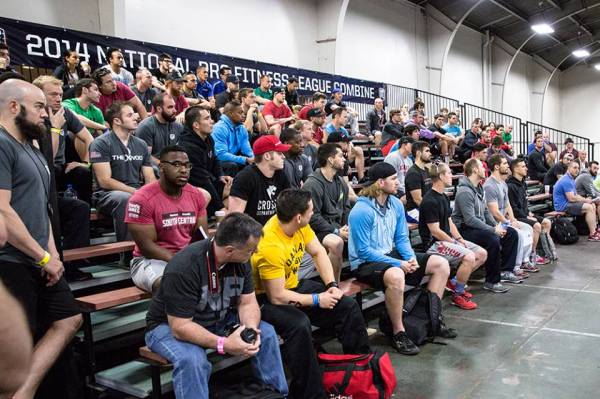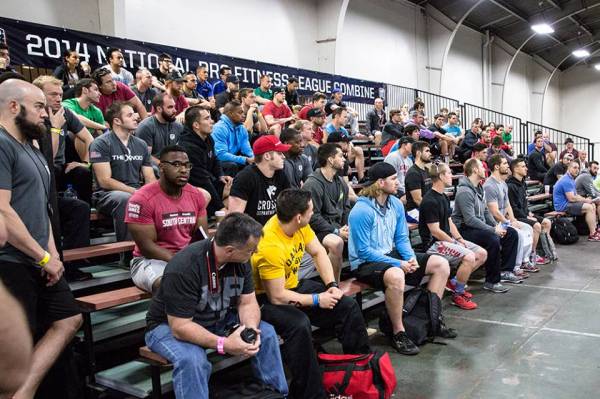 So, the NPFL ups the ante significantly. Take a sport that you and I can do, and accordingly love to watch, and spin it into a team that we can follow, filled with name athletes we know and love, where we can attend a two-hour event rather than camping out for a week in the hot sun, add some rivalries and some brand identity, and make it affordable, and yes, we will be there.
Add to that the multimedia fan experience that the NPFL promises, and it's a win-win. It's a win for the fans, because they get to buy into a team experience and cheer on their favorites during an entire season, up close and personal. It's a win for the athletes because they can turn their passion into a profession.
The only question now is which team to root for? 
Photos courtesy of the National Pro Fitness League.