Creamy Dreamy Coconut Pumpkin Filling
Ingredients:
1 ½ cups coconut sugar
2 teaspoons pumpkin pie spice
1 teaspoon cinnamon
½ teaspoon salt
2 teaspoons bourbon vanilla
1 cup full fat canned coconut milk
4 large eggs
1 large 15-ounce can of plain organic pumpkin puree
Instructions:
1. Preheat your oven to 350 F.
2. Mix sugars, spices, salt in a small bowl.
3. In a large bowl beat the eggs.
4. Beat in the sugar mixture, milk, pumpkin, and vanilla until smooth.
5. Add coconut milk and mix gently.
Note: This pie uses a semi pre-baked crust.
To assemble the pie:
Spoon the pumpkin filling into the pie crust.
Add a foil or a crust cover to protect the crust from burning.
Level the top with a spatula.
Bake at temperature to 350 F for 50 to 65 minutes, or until a knife inserted comes out clean.
Center should be set nicely and be semi-firm, but will continue to firm as it cools if it seems a little underdone.
Remove from oven and cool on a wire rack for 2-3 hours.
Serve (or refrigerate until ready to serve).
Notes:
I used coconut sugar in this recipe but you can also use palm sugar, sucanat, maple sugar, or date sugar. Please note it is not recommended to use maple syrup, honey, or any other liquid sweeteners with this recipe. A glass pie pan or a springform pan works very well for gluten free crusts.
Creamy Dreamy Chocolate Filling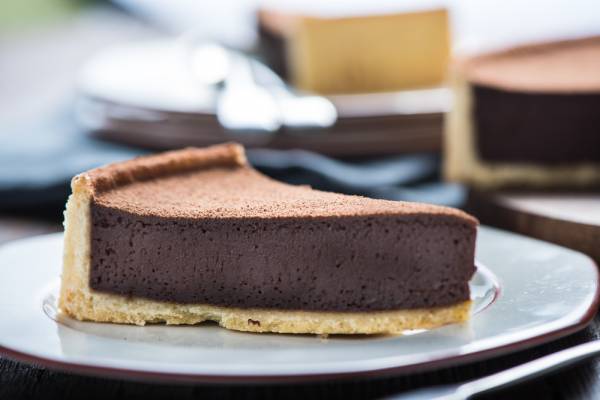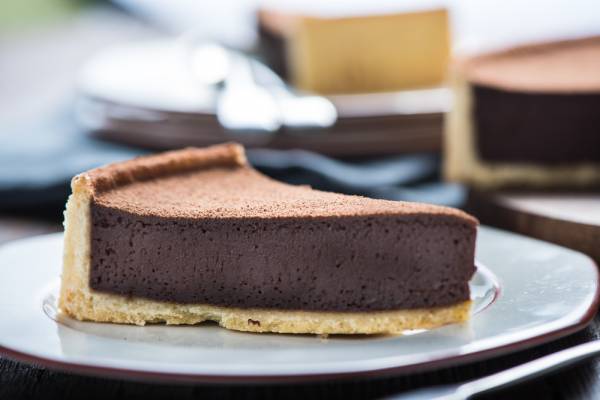 Ingredients:
2 tablespoons unsalted butter
1 1/3 cups semisweet chocolate, chopped; or chocolate chips
1 teaspoon bourbon vanilla
2/3 cup coconut sugar
3 tablespoons cornstarch
3 tablespoons unsweetened cocoa powder
1/8 teaspoon salt
4 large egg yolks
1 cup heavy cream
2 cups whole milk
Instructions:
Place the butter, chocolate, and vanilla into a 2-quart bowl; set aside.
In a medium saucepan off the heat, whisk together the sugar, cornstarch, cocoa, and salt.
Whisk in 1/4 cup cold heavy cream until the mixture is smooth, with no lumps. Repeat with another 1/4 cup of the cream, then whisk in the egg yolks.
Over medium heat, gradually whisk in the remaining cream, and the milk.
Bring the mixture to a boil, whisking constantly as it thickens; for about 1 minute.
Remove the pan from the heat and pour the mixture over the reserved chocolate and butter. Whisk until the chocolate is melted and the mixture is smooth.
Chill for 45 minutes – 1 hour.
Note: This pie uses a fully pre-baked crust.
To assemble the pie:
Remove any skin on the chocolate and discard.
Spoon the cooled filling into the cooled, fully baked pie crust.
Level the top with a spatula.
Spoon whipped cream on top, if desired.
Keep the pie chilled until ready to serve.
Super Simple, Flaky, and Tasty Gluten Free Pie Crust Recipe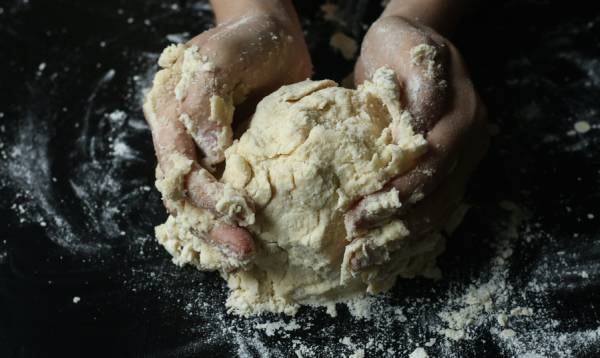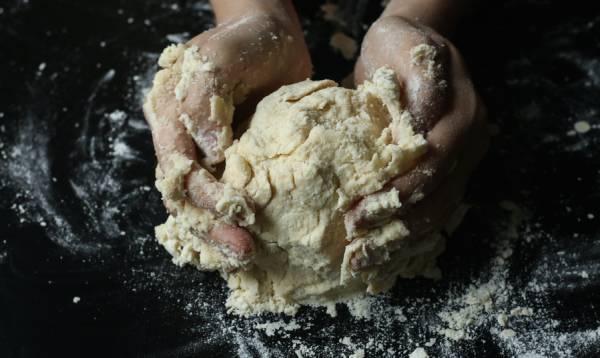 Makes: 1 pie crust
Ingredients:
1 1/2 cups Pamela's Gluten Free Pancake and Baking flour
1/2 tsp salt
1/2 cup melted butter or olive oil (for dairy free)
5 tablespoons very cold whole milk (or dairy free substitute)
Instructions:
1. Preheat your oven to 400 F.
2. Mix together flour and salt in a medium-sized bowl.
3. Blend wet ingredients together in a separate bowl.
4. Add wet ingredients to dry ingredients and mix gently, trying not to overmix.
5. Place dough into a pie plate.
6. Gradually press dough firmly into the bottom and up sides of the pie plate.
7. Poke holes in the crust with fork.
8. For semi prebaked crust, bake at 400 F for 10 minutes, or until slightly golden for baking pies.
9. For fully prebaked crusts, bake at 400 F for 15-22 minutes, or until golden.
More fuel for your holidays: