Are you looking for a gift for a runner you love? Or are you perhaps looking for something amazing to get you on the road for your own training for next year's races? Here are ten amazing products that you can rely on to put a smile on any runner's face, and a spring in their stride.
1. Garmin – Forerunner® 735XT – $449.99
Garmin makes the best watches for endurance athletes out there and as one of the newest additions to their line-up, the 735XT delivers incredible functionality in a package that is stylish and lightweight. You truly can't go wrong with this watch.
2. Brooks Pure Flow 5 – $110
You can never have enough running shoes and this is by far my favorite road shoe. The Pure Flow nails the sweet spot between being lightweight yet comfortable enough for good, long runs. And the new Pure Flow 5? Actually pretty stylish for a change. I find myself wearing them just for everyday stuff now because they look so good.
3. Brooks Pure Grit – $120
Trail running is such a fun way to change up the pace and these shoes borrow notes from the Pure Flow. The Pure Grit >offers the same great fit and comfort in a package that makes you feel confident in a wide range of conditions out on the trail.
4. Sugoi – VERSA JACKET – $120
Spring and Fall are some of the best times of year to run if you ask me. Sometimes, though, the temperature swings you have throughout the day can make it a total pain to plan your apparel. That's why it's so nice to have this super convenient Versa Jacket convertible option in your arsenal. Getting hot mid-run? Make it a vest by popping the sleeves off and packing them away in the back pocket. Need to throw it back on? The magnets make it incredibly quick and easy. Layering well is a breeze with this jacket.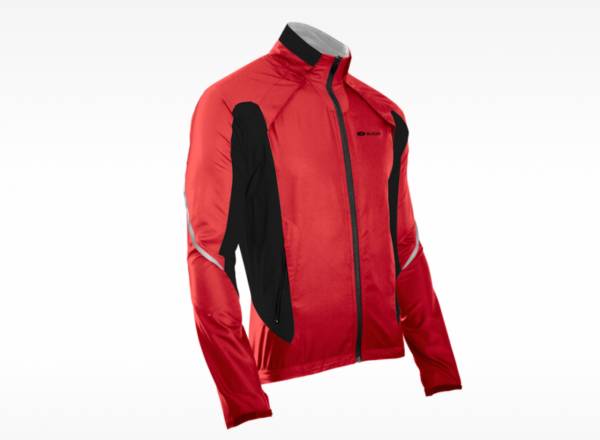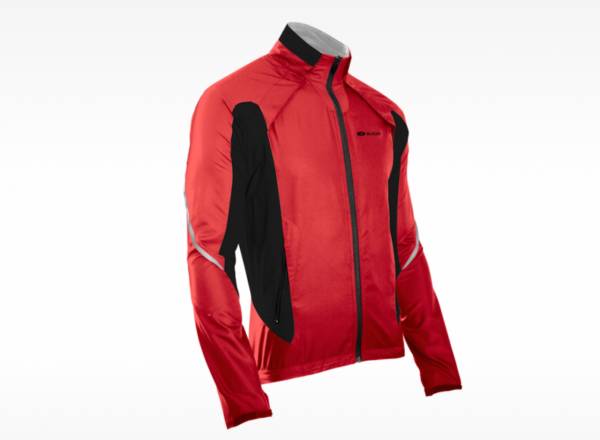 5. Sugoi – MIDZERO TUKE – $25
I own one of these already, and since I tend to workout in them a lot, I would definitely keep at least two of these in the arsenal at all times. This hat covers such a wide range of conditions. It breathes well and doesn't feel overbearing in warmer temperatures, but it still handles itself well on super cold winter days.
6. Road ID – the Wrist ID Elite – $29.99
This is a gift with shared purpose. It's hard to put a price tag on the peace of mind that it can bring to friends and loved ones who may worry about you while you're out training. While there are a wide range of options from Road ID, the Wrist ID Elite comes with a nice clasp and a more substantial band that not only make it fit better, but also look a whole lot more stylish.
7. Swiftwick – MAXUS ZERO NAVY – $12.99
I have never, ever been disappointed by Swiftwick socks. They are comfortable, durable and made in the USA. Plus, they come in a ton of different colors and styles. You almost can't own enough of these socks. My personal favorites are the no-shows (Zeros) but I also love the longer styles, too.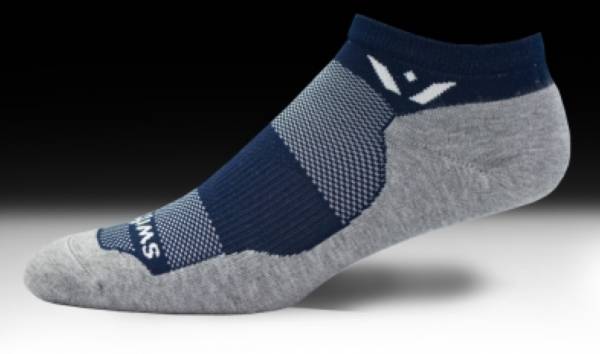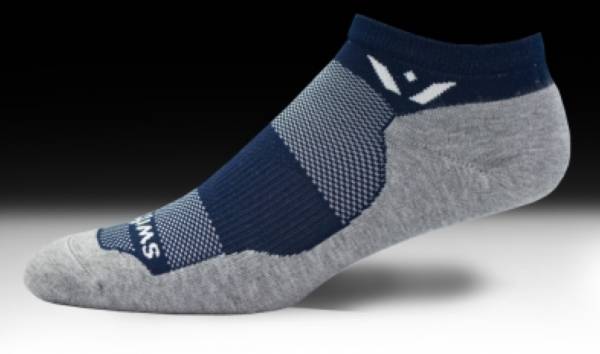 8. Nathan – Sport Wash – $9.99
I go through a ton of laundry as an athlete, most of which are nicer, more technical fabrics that can start to hold in some stink after a bit. The answer to this problem I've been told? Nathan Sport Wash. People swear by it.
9. TriggerPoint – GRID Foam Roller – $39.99
As a runner, you can get pretty beat up at times. Foam rolling is such a great way to do a little self-maintenance and the varying textures and foam densities found on the GRID give you a lot of options as you dig in deep and take care of your sore muscles.
10. Wüsthof 8″ Cook's Knife – $175
Half of the reason I workout is so I can eat more great food. In fact, that's how (and why) I learned to cook. A high quality chef's knife is the cornerstone of any aspiring cooks kitchen and Wüsthof makes knives worth longing for. I have their 7" Santoku knife and fell in love the moment I used it.
More gear to make you jolly: