"Satisfaction lies in the effort, not in the attainment.
Full effort is full victory." – Gandhi
This journal entry will be a bit of a deviation from the norm. I recently swapped my barbell for some high heels two weekends ago, when I stepped on stage at the 2014 National Physique Committee (NPC) Pennsylvania States & Pennsylvania Classic in Allentown, Pennsylvania. If you follow me on Instagram or Facebook then you'll know I already posted some photos, some thank-yous, and some of my thoughts on the whole process.
Believe it or not, this contest was very not planned for me. I decided about five weeks prior to the contest that I was going to enter. And while the first three weeks of my quick little four-week prep were relatively drama- and trouble-free, the week before the show and the weekend itself was a crazy time filled with some last-minute errands, mishaps, scrambling, and self-doubt. The Sunday before the show I almost withdrew due to some personal issues, but I wound up seeing the contest through, and I couldn't be happier that I did.
I Faced My Fear
I'm a competitive person by nature, but not necessarily against others. I've always felt that my greatest competition is myself, and I suppose that's why I was placing so much pressure on myself prior to this show. Last year when I competed at the 2013 IFBB North Americans, I was not at my best, or even close to my best. I stepped on stage over-dieted and flat, and as a result placed outside of the top ten, which hadn't happened to me at a national show in several years until that point.
And as any athlete knows, a placing like that is a hard pill to swallow.
So when I decided do this show, it was with one goal in mind – to conquer my lingering fear of the stage. To get back up there and prove that I had what it took to place well, and to prove to myself that I was capable of presenting a much better package than what I put on stage in 2013. And while I achieved that goal – I won both my classes! – I felt I walked away from this show with so much more than I had anticipated.
Competing in Figure Is Tough
I have been competing at the national level in figure since 2008, and it's a competitive, cutthroat level to be at. It's high pressure. Everyone there is there for a pro card and while there is comradery in a sense, there is also an overwhelming feeling of animosity. Everyone there has invested a lot of time, effort, and money into the show. Everyone is serious about the sport. The pressure weighs hard. And if you happen to be a high-pressure individual like myself, it can be a very damaging environment to be in, mentally and emotionally.
The last thing you ever want is for a process that you began to make you feel strong to wind up making you feel like a failure. I know personally, at some point in 2012, I began to fall out of love with figure, mostly because I forgot how to enjoy and embrace the process. I had become so focused on getting a pro card that I ceased to enjoy or take in any part of the journey itself.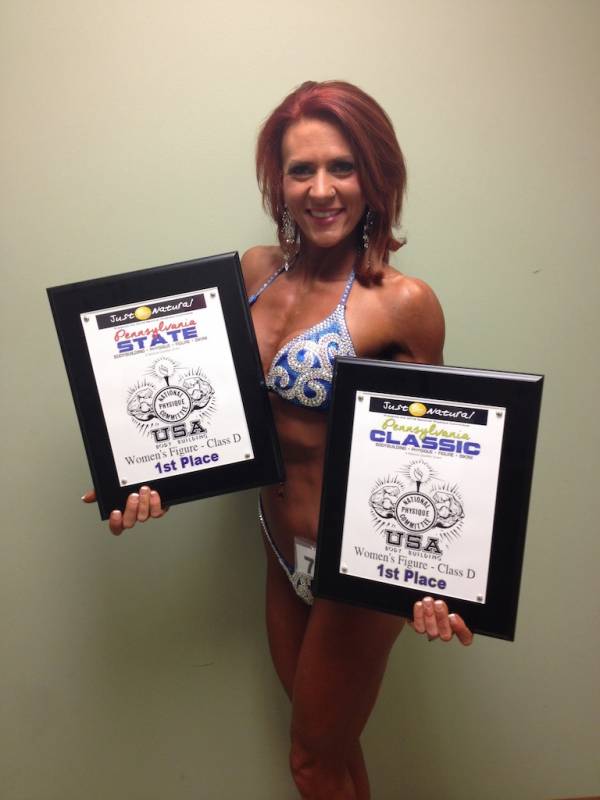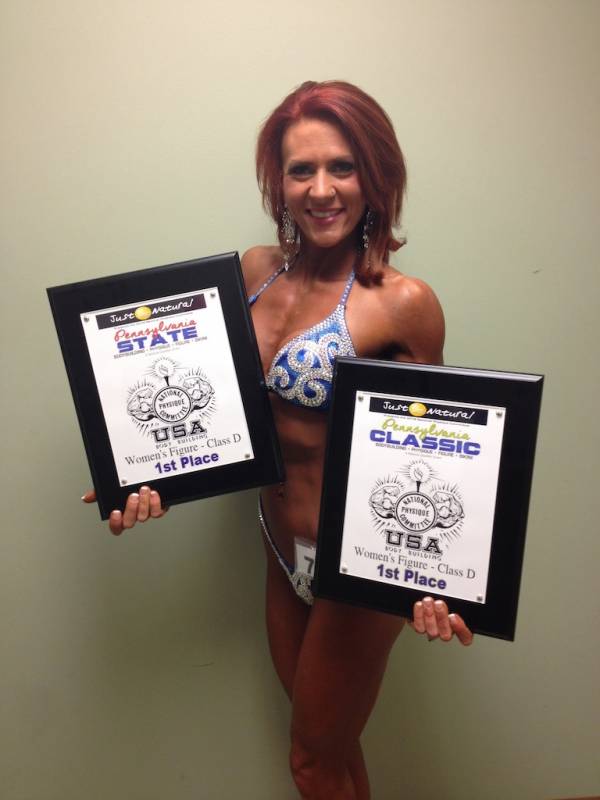 It's why I changed my focus with my training. It's why I took a year away from the stage. And it's exactly what made this most recent show I did so amazing. I did this show simply because I wanted to, and for no other reason. I didn't do it for a pro card or for recognition. It wasn't a huge national show or a pro qualifier, but in a sense, it was just as valuable to me, if not more. Doing this show helped me to remember how to breathe deep, step back, and enjoy the journey to the stage – something I hadn't done in years. And as a consequence, I remembered just how much I love competing.
While I don't intend on doing any more shows this season – I have a few CrossFit competitions coming up – I'm anxious about being back up on the national stage this coming year. I hope to see continued improvements in my physique and, most importantly, in my mental approach.
Training Log
5:30am Training Session
"Helen" – 3 rounds for time:
Run 400m
21 Kettlebell Swings
12 Pull Ups
P.M. Training Session
Aerobic
25 minutes hike in a 25lb weighted vest
Mobility
20 minutes dynamic warm up
5 minutes foam roll, PVC pipe dislocates
Weightlifting
Snatch Balance to a heavy single then 80% 3×2
Power clean to a heavy triple then 95%x3, 90%x3
Clean Pull to a heavy 4 then 95%x4, 90%x4
Strength
5 rounds in a 25lb vest, (x) Pull Ups + (x) Push Ups – 60 seconds rest between rounds. Go to technical failure, not total failure
Strict Overhead Press 5×3
Gymnastics
Accumulate 2:00 in L Sit
Leg Drag Ups with feet on rower 3×10
5 minutes Freestanding Handstand practice
Capacity
"The 30's"
30:30 (work/rest) on C2 x30
Accessory
Unilateral Half Kneeling Kettlebell Press 3×5/side
Unilateral Kettlebell 3-1-3 tempo, 3×5/side
Powell Raise 3×10/side superset with 3×15 Rear Delt Row
EDITOR'S NOTE: Welcome to the athlete journal of Allison Moyer. Allison is a nationally ranked NPC Figure Athlete, nationally and internationally published fitness model, an avid CrossFit athlete, BSN, C.P.T, C.S.N, C.N.W.C, and owner ofAlli Fitness Systems and Predator Diet. Read all about Allison's unique approach to training and diet every other week.