SATs, GREs, and MCATs have been used as academic standardized testing for almost a century now. These notorious academic tests have been accepted as tools to determine strengths and weaknesses of an individual's intelligence. So how do we determine an athlete's strengths and weaknesses in comparison to other athletes in a particular sport? The NFL has combine testing each year, but what about all the other sports? How do we know where athletes in baseball, basketball, lacrosse, or golf stand in comparison to their peers with their athletic ability? This is where Ignite360 becomes an important new addition to the fitness industry.
Ignite360 is a system that was created by IMG Academy in Sarasota, Florida. This elite training facility designed a systematic approach that tests athletes to assess their performance levels using sport specific standardized tests. Ignite360 allows athletes to determine where to focus their training and gives them the ability to compare their athletic performance to other athletes in their sport on a level playing field. These testing protocols also help coaches and trainers determine if they are making progress with their training programs by re-testing athletes on the same standardized tests.
With Ignite360, each athlete is assessed on his or her lower body power, upper body power, strength, flexibility, agility, acceleration, speed, conditioning, strength, sport specific movements, posture, and balance. What separates Ignite360 from other testing protocols is that it also tests vision, nutrition, communication skills, and the character of the athlete. The idea is that the athlete is assessed using a 360-degree approach.
Each athlete first completes nine standard tests, including broad jump, seated medicine ball throw, vertical jump, 5-10-5, 10-yard dash, 20-yard dash, dominant hand grip, 300-yard shuttle, and sit and reach. These are referred to as the foundational movements. Depending on the athlete's sport, he or she will then be tested in three additional sport specific tests. In example, golfers are tested on spinal rotational mobility, baseball players are tested on base running second to home, and hockey players are tested in a zigzag agility test. Ignite360 currently covers ten sports specific sections with plans extend into more sports.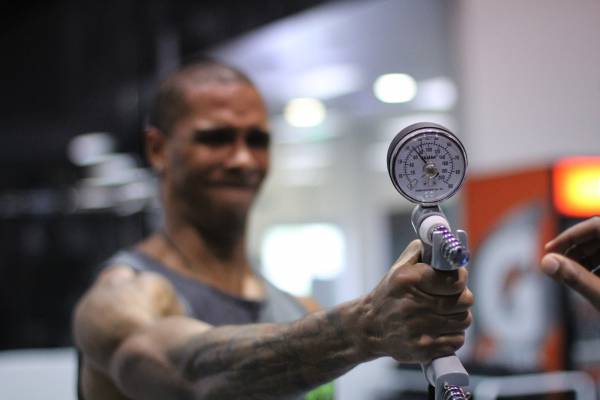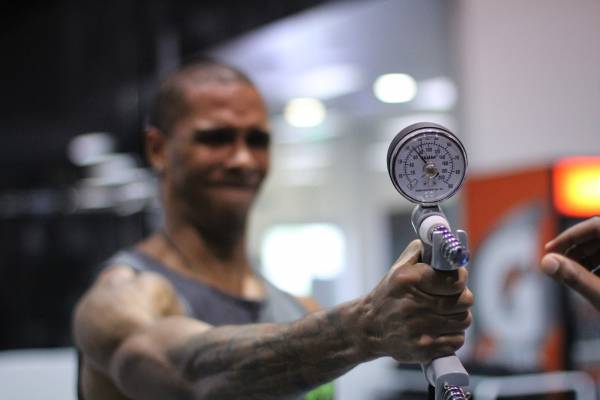 The next section of assessment is integrative movement, which tests the musculoskeletal and neuromuscular systems. These tests are to determine an athlete's execution of movement. Three tests are included to evaluate the athlete's posture, balance, coordination, symmetry, and range of motion. The pressing squat, rotational "T" balance, and push-up opposite test are graded in relation to how well the athlete can execute these movements.
Visual ability tests are also a part of the test and assess the six basic movements of the eyes, including horizontal saccade, vertical plane movement, and convergence/divergence or near/far testing. Each athlete is challenged not only on accuracy but also the speed at which he or she is able to complete the tests. Although, coaches are not expected to diagnose problems, these tests will help clue coaches into the need for more eye-hand coordination drills or even to have athletes sent out to a specialist for further evaluations.
To complete the entire examination, athletes also complete three online standardized tests. The first test is mental toughness, which is based on a total of 35 questions to help determine an athlete's attitude, concentration, effort, confidence, coachability, composure, and awareness. Nutrition is evaluated based on a food frequency questionnaire, which is a very simplified nutritional assessment. The results are expressed as a ratio of high nutrient/low energy density foods and low nutrient/high energy density foods. The result will give athletes a final "Diet Quality Ratio" that ultimately reflects the state of their current diet. Last, athletes are tested on their communication skills using a 25 question evaluation that assesses self-awareness, body language, humor, conversation, and interaction. Although these questionnaires may not be perfect, they are quick and easy standardized tests to help coaches determine where athletes might need improvement.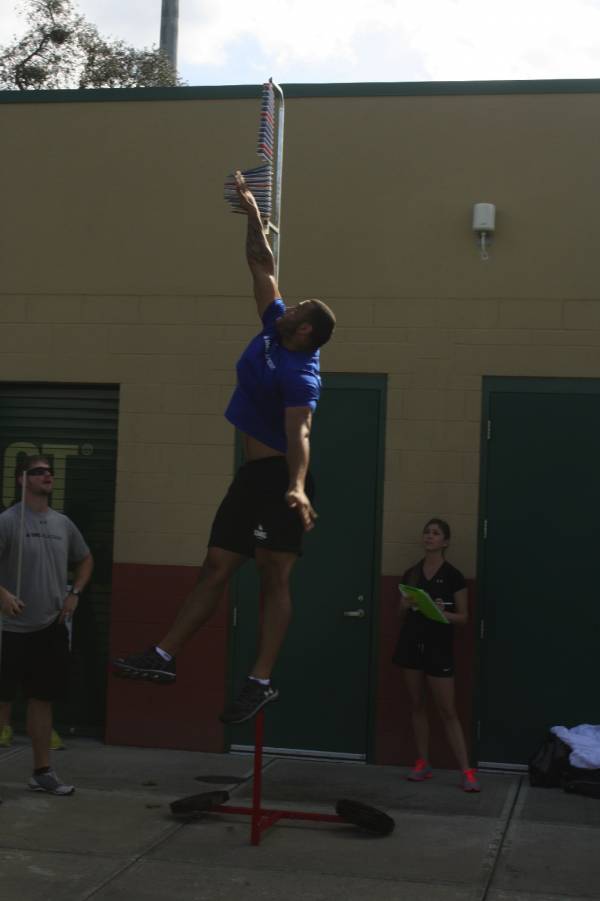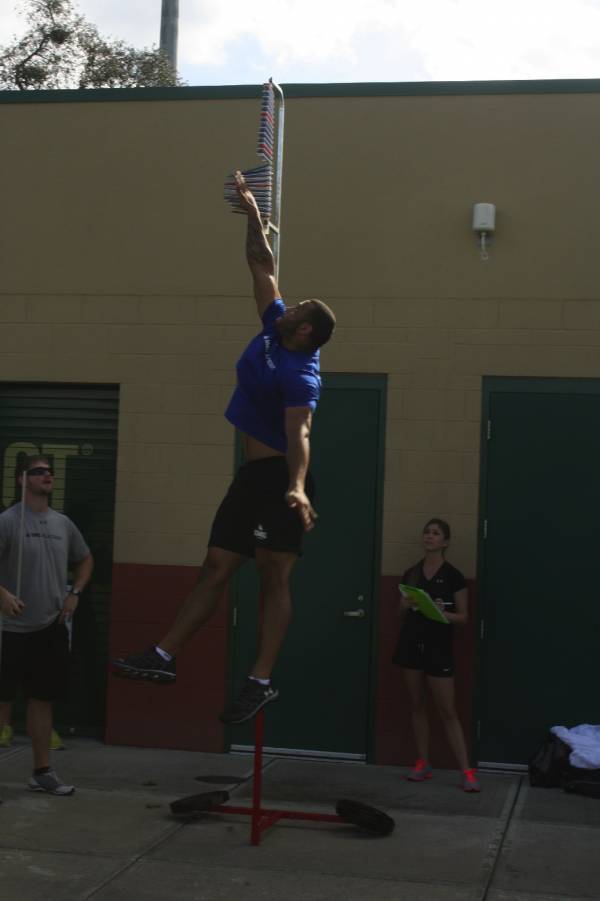 Testing athletes is not a new concept. Coaches and statisticians have been trying to find important metrics in sports for ages. One of the most commonly used testing for athletic movement today is Grey Cook's Functional Movement Screen (FMS). The FMS is also one the most researched and tested standardized assessment for athletes. Although, Grey Cook's FMS is a much more in-depth orthopedic assessment, it does not indicate how an athlete will perform at speed, agility and quickness drills. FMS and Ignite360 are two different testing methodologies, used for two different purposes. FMS will continue to assist coaches in determining areas where athletes need to improve movement patterns and control to reduce their risk of injury. Although, a component of Ignite360 does test for asymmetries in movement patterns, it does not break down dysfunctional movements as extensively as the FMS. In fact, some may argue the FMS should be conducted prior to Ignite360 testing.
The testing is just the starting point for the Ignite360 system. Once the testing has been completed, athletes can then move onto the Ignite Performance Training. This is a systematic training approach to improving the athlete's ability based on the initial evaluation. The Ignite Performance Training progression has three layers which include "Train to Improve," "Train to Gain," and "Train to Perform." Each layer of the progression becomes systematically more complex and challenging for the athlete. Different overload variables are used to challenge the athlete as he or she progresses. The methodology was developed to improve the athlete's balance, athletic movement, and strength.
As a physical therapist and personal trainer for over a decade, I feel this is one of the best programs in the industry for coaches and trainers. This program was developed to teach trainers and coaches how to improve their athletes based on what IMG Academy has been doing for over thirty years. A history of producing athletes like Andre Agassi, Boris Becker, Freddy Adu, Nomar Garciaperra, Glen Davis, and countless other professional athletes is a testament to their success. Although most athletes will never have the chance to train at this world class facility or have access to the legendary coaching of IMG Academy, they may be able to have a small glimpse into the rigorous testing and training these athletes undergo by working with trainers who have been certified through Ignite360 at IMG Academy. It's tough to argue against IMG Academy's training methods with such a successful historic track record of elite athletes.