We receive free products and receive commissions through our links. See
disclosures page
.


Peter Servold is the man behind the company Pete's Paleo. His company is a delivery service that provides ready-to-eat meals to people all over the United States.
A career chef, with the accompanying not-so-healthy lifestyle and a lifelong penchant for partying, Peter discovered CrossFit and paleo in 2010. He credits both with saving him from what doctors had diagnosed as chronic pericarditis (inflammation of the sac around your heart). And he credits his girlfriend with getting him to try both.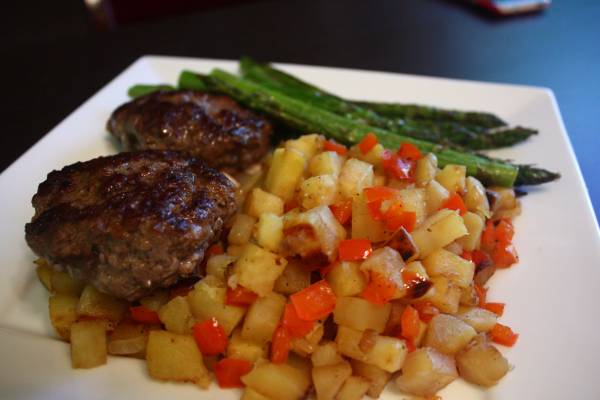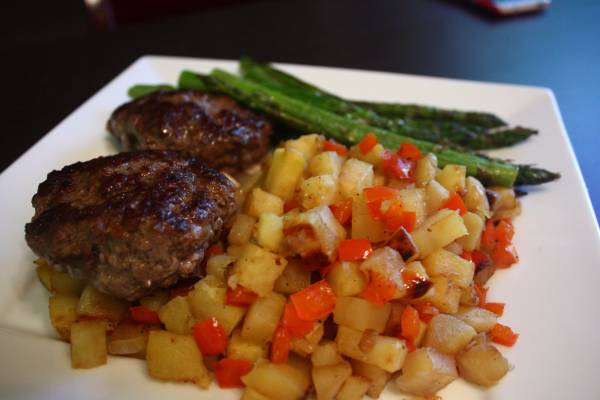 The recipes in this cookbook are technique heavy. In fact, Peter's intention is to wean you away from recipes and toward technique, with the idea in mind that if you have an arsenal of skills and techniques in the kitchen, then you can create something with any ingredients on hand or in season. You are not beholden to a set of ingredients and instructions.
Cooking Like a Chef
So, as you work your way through this book, keep in mind that you are learning new techniques along the way. Thankfully, Peter rated the recipes according to difficulty level, so you can ease your way into the learning process. There are plenty of recipes that fall under easy or medium difficulty, as well, so it's not like this book is only for chefs.
In addition, Peter's chef background means he is obsessed with proper preparations. So, the first portion of this book is devoted to helping you plan out how to prep for your meal, how to equip your kitchen, and how to accomplish basic kitchen tasks.
A Seasonal Approach
As indicated by the title of the book, it's organized around the four seasons, starting with the spring. The idea being that eating foods during their appropriate seasons guarantees you the best experience both as far as nutrition and taste.
In a brief intro to each section, Peter covers what makes cooking during that season unique. Each season also has an accompanying map of the United States indicated what produce is in season in that region.
The majority of the recipes also include some sort of technical tip about cooking or food prepartion. These tips include how to blanche properly, how to grate ginger, how to chiffonade, how to cook carrots sous vide, and much more.
In addition to the seasons chapters, there are also chapters for condiment and stock recipes. As a recreational mushroom hunter, I also found Peter's including of a guide to mushrooms to be a fun section that popped up later in the book, as well.
Toward the end of the book there are also illustrations of the classic cuts of beef, pork, and lamb, as well as a chart outlining the roasting times of a couple dozen different vegetables. And at the very end of the book are both a photo index and traditional index, which makes looking up ingredients and picking out recipes very simple.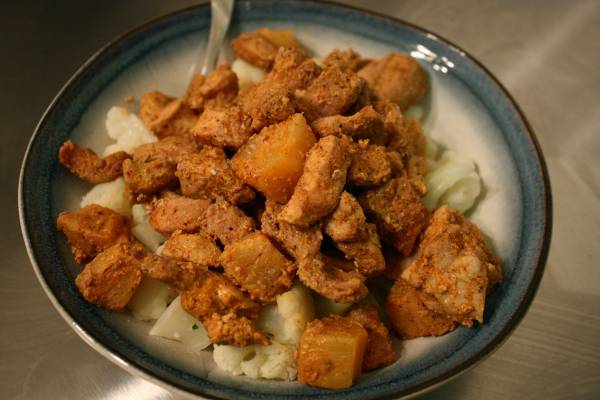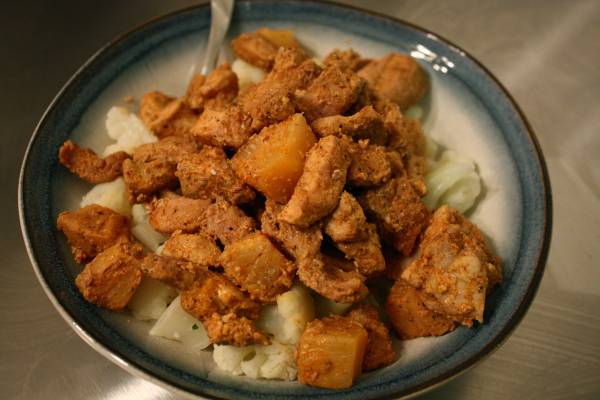 How To Use Your CSA Box
Halfway through the book, between summer and fall, is a chapter on cooking through your CSA box. If you've never heard of CSAs, it stands for "community supported agriculture." Typically a CSA is something you subscribe to through a local farm that entitles you to a weekly box of fresh produce.
The downside of CSAs for many people is that the contents of the box might wind up being completely unfamiliar to them. You don't know what you're going to get from week to week and it may include things you've never cooked or even eaten before.
So, in the CSA chapter, Peter outlines how to sort through and identify all your veggies, how to prioritize which ones to eat first, and how to prepare and cook them. For anyone curious about CSAs, but daunted by strange foods, this chapter is a great inclusion. At the end of the book, Peter also includes a list of CSAs from around the country, many of which also provide pastured proteins (i.e. critters).
My Experience of the Book
Recipes I tried included:
Pork Pastor
Braised Pork and BBQ Sauce
Garlicky Burgers and Sweet Potato Hash
Roasted Acorn Squash with Fresh Sage
Beg Alicha
Atkilt
Cauliflower Dumplings
Lamb Meatballs
Artichoke and Tomato Sauce, Spread, Dip
The only recipe that didn't work for me was the Cauliflower Dumplings. They just weren't that interesting and the texture was a bit soggy and lifeless. All of the other recipes were straight-up fantastic. According to my husband, the lamb meatballs were the best he's ever had, and I've been making big batches of the sweet potato hash for weeks now.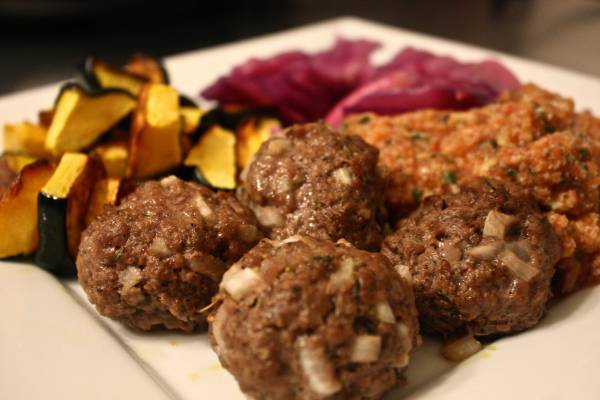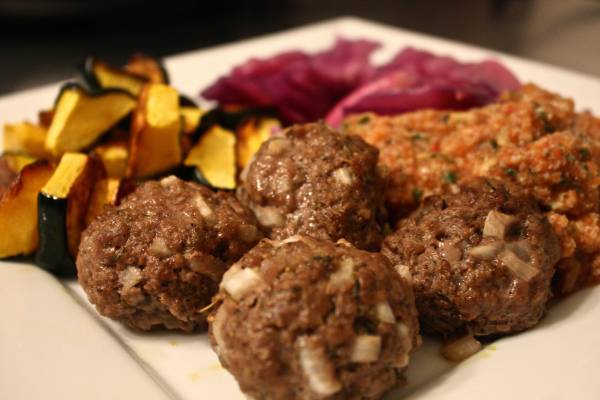 In particular, I enjoyed making the Ethiopian dishes – beg alicha and atkilt – which are no doubt inspired by Peter's years working in an Ethiopian restaurant. These recipes were very simple to prepare and incredibly tasty. I do think it's funny that in the directions for the Ethiopian recipes that the author uses the phrase "your local Ethiopian store." To me, that points to one of the downfalls of the book, which is the assumption that you have access to those sorts of things. In reality, most people will most likely end up shopping for some of the more exotic ingredients on Amazon.
That being said, the overall message of this book is to eat local and to think on the level of quality ingredients. I think for anyone who aspires to a higher level of proficiency in the kitchen, this a great approach and mindset. And if you get to eat some great recipes along your way to learning to not need recipes, all the better.
"Paleo by Season" is available for $25.79 at Amazon.com.