Imagine you are 29 years old. Imagine you are the Taekwondo Pan American Champion. Imagine you are a happy dad, living life doing what you love. Now imagine you wake up and the world as you know it no longer exists. This is the story of an inspirational athlete, a story of strength and overcoming adversity. This is the story of Cleuton Nunes.
Cleuton was always into physical activity, involved in martial arts and earning title after title at home in Brazil and abroad. He was at the peak of his career, but on May 25, 2009, Cleuton's life was about to be "interrupted," as he put it. He woke up early and fed his daughter before leaving home for work on his bike. Another motorcycle ran a red light and the worst happened.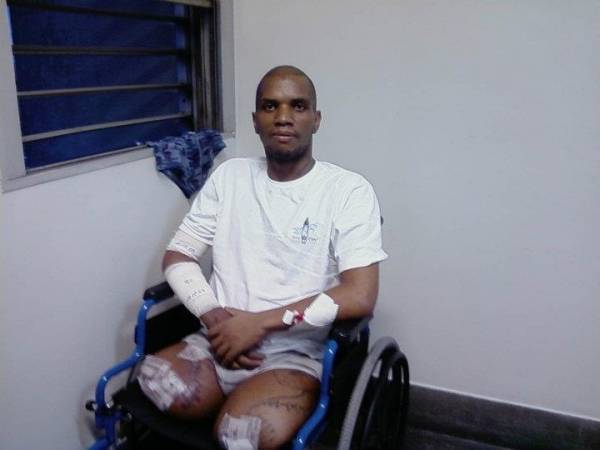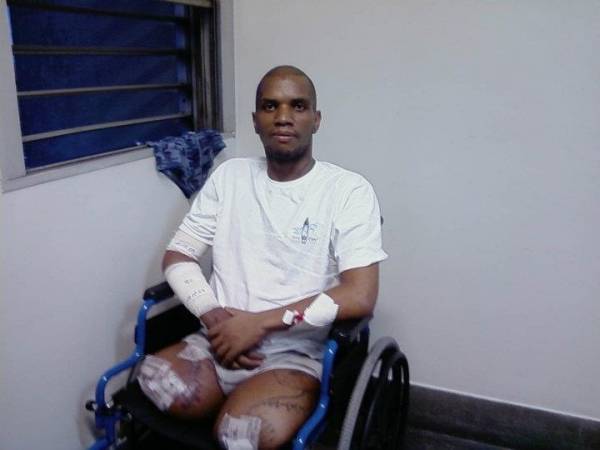 Cleuton recounts it was 3:25pm on May 25, 2009, a Monday, when it all happened. The next thing he knew it was 32 days later. He woke from a coma, in a strange place, yet he felt a sense of awareness of what had happened. As he reached down he confirmed his gut feeling, both his legs had been amputated above the knee. A million thoughts immediately crossed his mind: "What am I going to do? How am I going to support my family? Why am I alive?" More than once he requested the nursing staff to euthanize him. He had no will to live. But this all changed when he saw the smiles of his wife and brother coming in the hospital room, happy he was out of his coma. It was at that very moment he got the answer to his earlier question of why he was alive.
Fast forward to today and you have the new Cleuton, a man dedicated to his family and his new found passion of paralympic canoeing. Living in Sao Paulo with no assistance from the Brazilian government, Cleuton attacks and overcomes diversity on a daily basis. One of Cleuton's philosophies that impacted me the most was the concept that, "There are no limitations when you want to live." One of Cleuton's dreams is to be able to walk in the park with his daughter, and he is getting closer to his goal. He recently self-funded a new prosthetic attachment to his legs that enables him to stand, and for the first time since the accident he was able to hold his daughter up!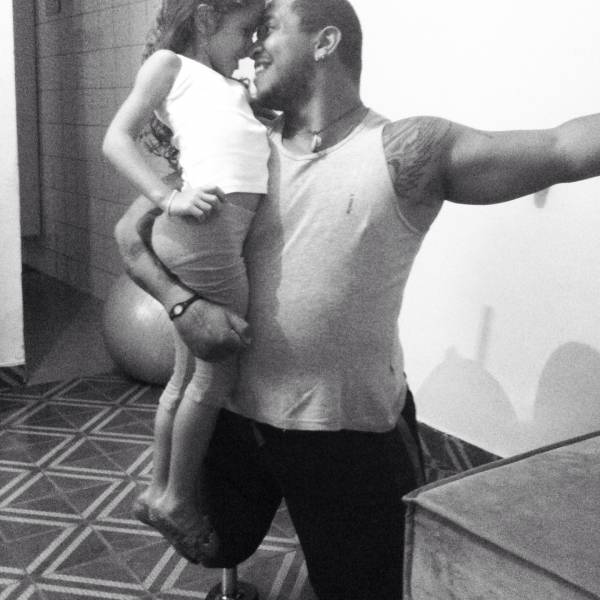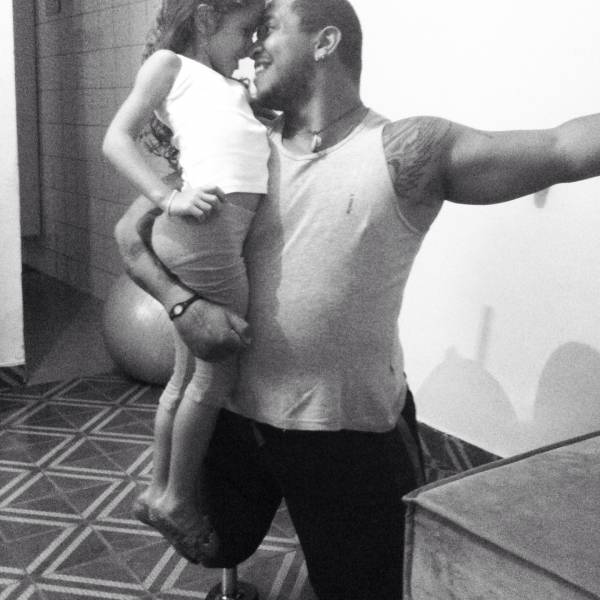 Cleuton doesn't stop at walking. Cleuton decided to start CrossFit four months ago. He walked into CrossFit SP in Sao Paulo where head coach Tiago Lopes immediately recognized him. He had been a dance teacher with Cleuton several years back. It was an emotional reunion, but Tiago was happy to welcome Cleuton to his group of athletes.
And Cleuton desires to be coached like one of the athletes, with no special treatment. While he started a little slower, learning what his new body was capable of handling, with the help of his coach Tiago, Cleuton has become very self-sufficient. He gathers his own equipment, and knows how to scale any exercise just by looking at the board where the workout is written.
CrossFit SP was recently recognized as the largest CrossFit affiliate in Latin America, with the most members signed up for the CrossFit Games Open. Not surprisingly, Cleuton is one of the registered athletes. And this is when I actually met Cleuton, as he showed up to CrossFit SP ready to take on workout 13.2. Cleuton had just arrived back to Brazil from Oklahoma, where he was fitted with new prosthetics. That day he was determined to complete 13.2 as prescribed, but unfortunately it did not happen. His new prosthetics were still too foreign to him and he wasn't able to move as he wanted or to set up the deadlifts in a manner that allowed him to lift the weight off the ground.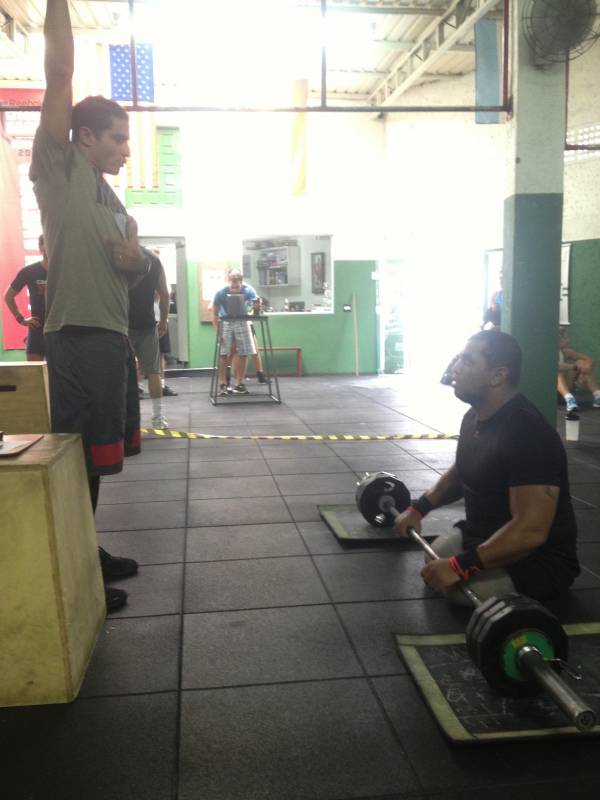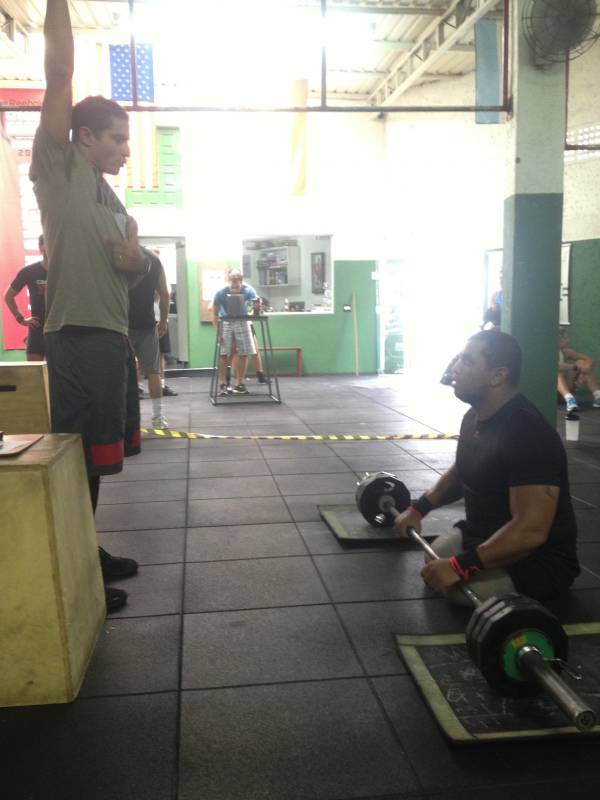 Neither Cleuton nor Head Coach Tiago is one to give up, however, and Tiago asked Cleuton to return the next day. For the next 24 hours, Tiago and I brainstormed on a strategy to enable this truly inspirational athlete to perform 13.2. With some assistance from Strength Wraps' Kelley Urbani a setup was devised to allow Cleuton to "destroy weakness" and tackle 13.2.
Armed with his old silicone wraps for prosthetics, Cleuton showed up the next day and Coach Tiago briefed him on what we had devised. For the shoulder-to-overhead Cleuton had to resort to a strict press. In order to allow him to deadlift, Cleuton's barbell was loaded exclusively with smaller plates, which would keep the barbell closer to the ground and emable him to create space between the plate and the ground whenever he "stood up" to his full extension.
And the box jumps/step-ups? Let's just say there is no better way to understand than witnessing the solution yourself:
BreakingMuscle.com: Cleuton Nunes Box Jumps - CrossFit Games Open Workout 13.2
Cleuton's goal for the workout? To be able to perform three repetitions of shoulder-to-overhead at the prescribed male weight of 52kg. I am happy to report he exceeded his goal, finishing the workout with a score of 33 repetitions, which translates to one completed round plus three more shoulder-to-overhead. While for most people this workout provides a nice transition between upper and lower body work, for this amazing athlete the whole workout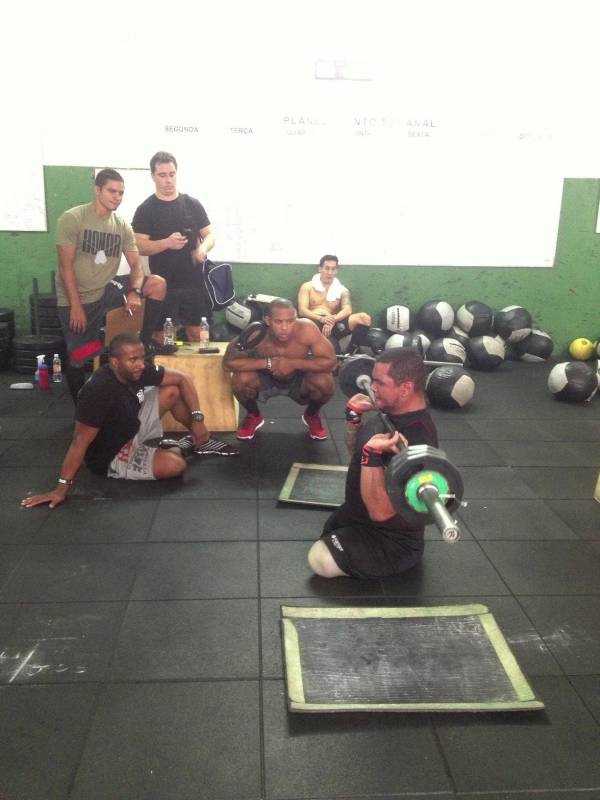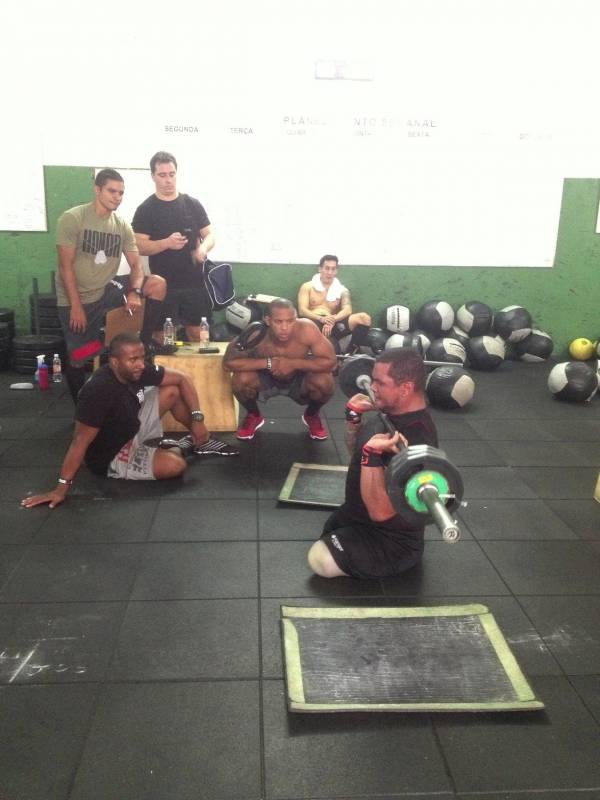 ended up being upper body. As Cleuton himself said, "My arms, more often than not, double as legs in most situations. So I end up performing 100% upper body."
I have never witness a more heartfelt performance than Cleuton's 13.2. Not only that, I have never seen a gym come together the way it did to witness, support, and in any way be part of such an amazing display of courage, perseverance, strength, and focus. While at the end of the day the 33-repetition score reported for this amazing athlete ranked him 66,754 in the world and 1,721 in Latin America, it was, in my opinion, the first place performance for 13.2.
Watch this video to see Cleuton's entire inspiring performance:
Cleuton Nunes - CrossFit SP - Brazil does WoD 13.2 Rx