In an increasingly health-conscious world, the landscape of on-the-go snacks is changing. Instead of grabbing chips, sugar-laden granola bars, or other pastry-like snacks, people are instead opting for healthier alternatives like protein bars. The protein bar market has come a long way since the rock-hard, often poor-tasting protein bars first introduced to consumers. Now bars come in different textures (soft and crunchy) and an assortment of delicious flavors (everything from birthday cake to key lime pie).
However, accompanying these new textures and flavors comes a long list of ingredients that are hard to decipher, let alone pronounce. And while they are pitched as a nutritious alternative to traditional snacks, protein bars may not always be as healthy as claimed. Many of the most popular protein bars are filled with sugar alcohols and fiber substances that can cause stomach discomfort—making these snack alternatives potentially harmful for some people. The ability to choose healthy ingredients and avoid unwanted ones makes the "build-your-own" option appealing for those who want more control.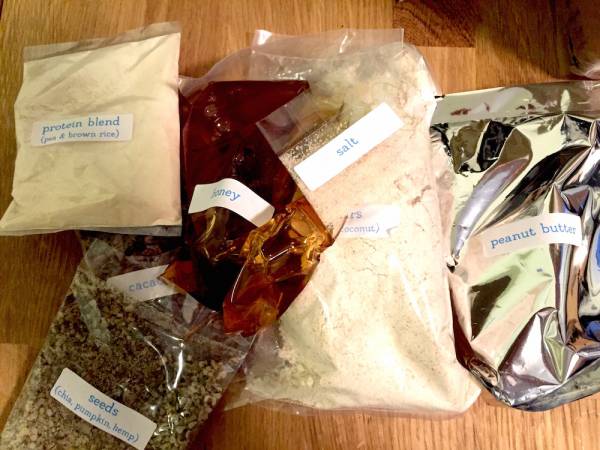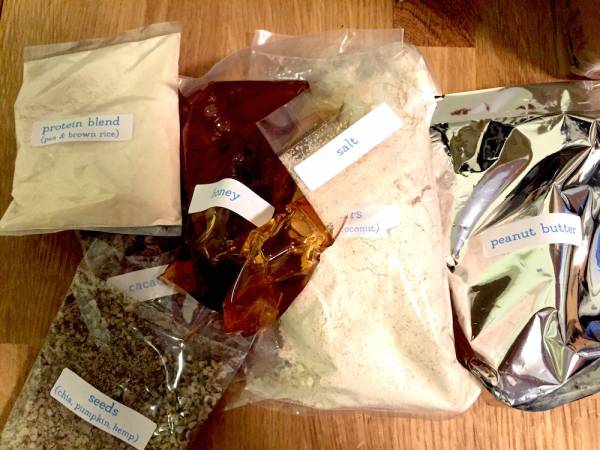 Bake Your Own Bars
Bakebars are do-it-yourself protein bar kits—the meal service subscription equivalent for protein bars instead of meals. Each box comes with pre-portioned ingredients, so all you have to do it simply mix everything together and pop it in the oven to create a week's worth of healthy, protein-filled snacks. Additionally, Bakebars pride themselves on using all-natural, plant-based ingredients. There is no whey protein, processed fiber ingredients, or sugar alcohols. Instead, they use ingredients like natural nut butter, oat flour, plant-based proteins and natural sweeteners like honey. Bakebars are also gluten, soy, and dairy-free, making them diet-friendly for everyone.
Each box makes ten bars and comes in four flavors: peanut butter crunch, chocolate chip, peanut butter chocolate chip, and oatmeal raisin. Making the bars is as simple as mixing the ingredients, adding water and popping in the oven for about 20 minutes. Each kit contains all of the ingredients you need: you simply have to supply the mixing bowl, oven, pan, and water. Combining some of the ingredients (the nut butter and honey) can require a little bit of elbow grease, but there are instructions included to gently heat the nut butter to make it easier to mix.
Nutritionally, these bars are on par with other standard protein bars. Each bar (54g) contains 230 calories, 10g of fat, 25g of carbohydrates (6g of fiber and 9g of sugar), and 12g of protein. Once baked, they can be stored in the fridge for up to two weeks or in the freezer for up to five months.
My Bakebar Experience
I tried two different flavors: peanut butter chocolate chip and oatmeal raisin. Both have an undertone of "earthy" flavors, but this is typical of bars containing all-natural ingredients. As I mixed the ingredients I would periodically taste the dough at different stages (because who doesn't lick the bowl when they bake?). I was surprised how much I disliked the peanut butter that was included in the peanut butter chocolate chip kit. It was very salty with almost zero sweetness. The taste got a lot better, however, once the honey was added. Once combined, the mixture actually became quite tasty.
I enjoyed the oatmeal raisin flavor the most. The cinnamon was the star of the show in this kit, and if you're a fan of cinnamon then this flavor will be your favorite, too. Along with the other nuts and seeds that are often included in the kit, the entire experience reminded me of eating a cinnamon-based granola. (Yum!)
The bars can be stored in either the refrigerator or freezer. Storing and eating them directly from the freezer makes them crunchier—most similar to traditional crunchy granola bars. Eating them from the fridge, or letting them sit out awhile at room temperature, softens the bars. However, if you let them soften too long they will lose their integrity and won't stay intact. (This could be a perfect way to use them as a mix-in for a parfait.)
The two biggest concerns I have about Bakebars is the fact that they need to be kept cold to stay together, and (possibly as a result of being kept cold) they can sometimes feel pretty dry when you eat them. One of the huge benefits of protein bars, in general, is their convenience. Because packaged protein bars are shelf-stable, you can keep them in the car, at the office, or even in your bag in case you need a quick snack on-the-go. While you could easily store a Bakebar in your bag on the way to the office, leaving it there for an extended period of time will turn it into a granola crumble.


Good for Quality, Not for Portability
Overall, these DIY protein bar kits are a good option for anyone who likes to pay attention to the quality of ingredients that go into their food, anyone following a mostly plant-based diet, or for anyone with gluten, soy, or dairy sensitivities. The price per bar is right around what you would expect for other store-bought protein bars (about $2.50/bar). If you're looking for an all-natural snack option to keep handy around the house or at your office, then these bars make a healthy, filling option.
Bakebars At a Glance
Features
All-natural, plant-based ingredients, preservative-free ingredients.

Available in chocolate chip, peanut butter chocolate chip, oatmeal raisin, peanut butter crunch

Nutrition
230 calories per bar, 10g fat, 25 carbs, 12g protein
Price
$24.99 for 10 bars (about $2.50 per individual bar)