EDITOR'S NOTE: We know how hard it is to gift shop, so we thought we would help you out with ideas. Sally's Arsenault's list is a perfect resource for the special BJJ fighter in your life.
EDITOR'S NOTE: We know how hard it is to gift shop, so we thought we would help you out with ideas. Sally's Arsenault's list is a perfect resource for the special BJJ fighter in your life.
Sally Arsenault's BJJ Holiday Wish List
1. Grips Athletics Amazona or Secret Weapon 2.0 – $178.99-$188.99
I am currently reviewing the Grips Athletics Women's Amazona gi and loving every minute of it. The quality and softness of the gi makes it a dream to wear and its tapered fit looks sharp. The Secret Weapon 2.0 is the men's equivalent and I've heard nothing but great things about it. If I were going to order an off-the-rack gi as a gift for someone right now, it would definitely be a Grips Athletics gi. They're pricey but the rolling experience makes them worth it. Grips makes one of the best gis I've tried in years. Click here for a fantastic video review.
2. Scramble Athlete Gi – $154.99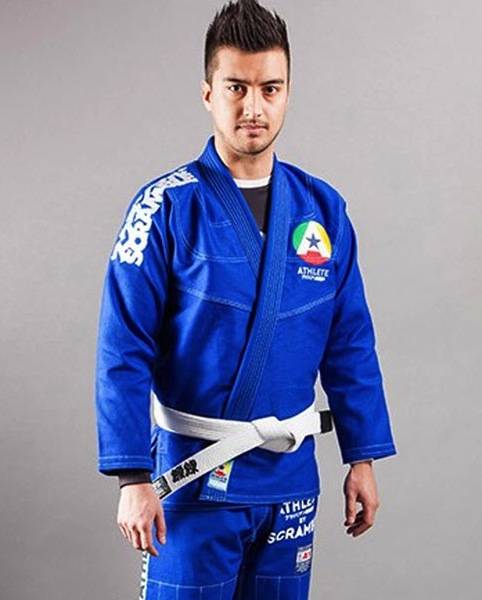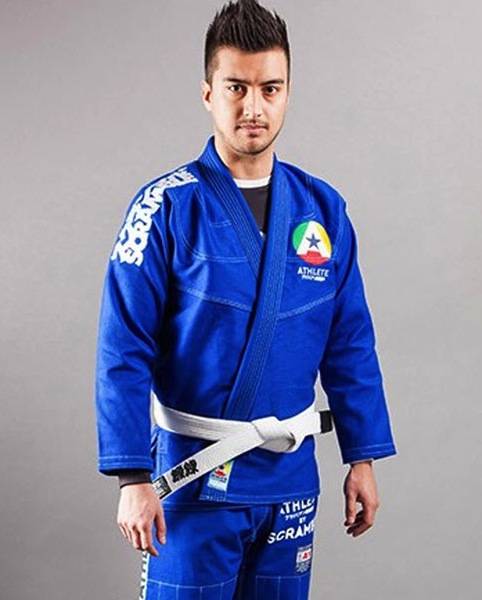 When the female version of the Scramble Athlete gi came up for pre-order a couple of months ago, I was going order it but I had just received my Killer Bee Custom Gi with the same color scheme and couldn't justify the purchase. I had read so many good reviews for this gi, including Meerkatsu's detailed review, that I felt I had to have one. If only it had been blue! Still, if I found one of these under the tree on Christmas morning, I would be overjoyed regardless of the color. This is a gi to seriously consider during the shopping season.
3. Killer Bee Custom Gi – $140.00-$220.00
Shopping around to find a gi in the color, design, or fit you like is silly. Why not design your own gi? Killer Bee's custom service allows you to choose the fabric, jacket/pant/sleeve length, color, contrast stitching, and embroidery you want. At $160 for a standard custom gi, you're paying approximately the same as you would for a gi from another company that doesn't allow you to choose any options. I have two custom gis and one standard gi. The quality is top notch and the customer service is unbeatable. Also, save 15% on any Killer Bee Custom Gi with code CUSTOM15 and 10% off any Killer Bee product with code FACEBOOK10.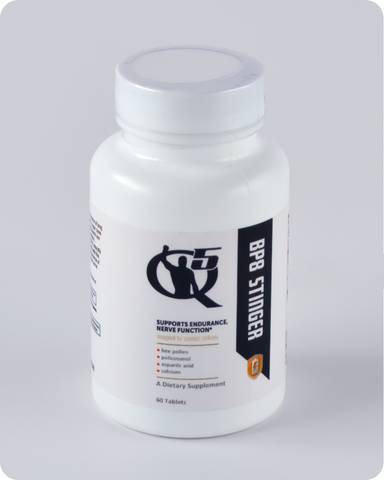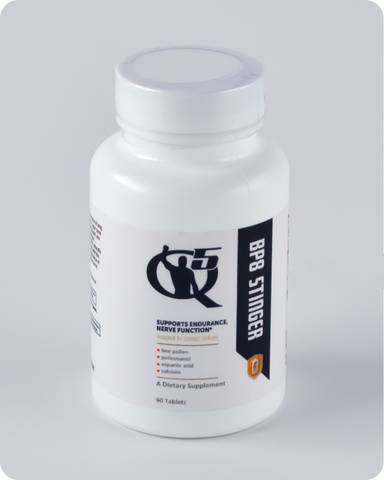 4. Sally's Q5 Combat Stack – $201.98
I'm a sponsored athlete of Q5 Combat and I don't know what I would do without these supplements. Not all supplements are created equally and the quality of Q5 is second to none. The stack I use regularly is Premium New Zealand Whey ($49), Joint Armour ($34), Krill Oil ($47), Warrior Green ($28.99). I've also heard a lot of great things about Launch Fuel but I haven't used it regularly. I take Extra Round Energy when I get to work in the morning because I need all the help I can get. I use BP8 Stinger before training. Women would find the Krill Oil especially helpful during that time of the month. It virtually eliminates discomfort. I usually take one capsule a day but two during that time.
If you're not sure about what would work for you, contact Q5 and they'll create a custom stack to suit all of your needs. As a bonus, since I've started using Q5 Combat products, I've rarely gotten sick. Save 10% on all orders with code SALLY10. Shipping is free in the US and $30.00 flat rate to Canada.
5. Damage Control Custom Mouthguard – $99.00-$195.00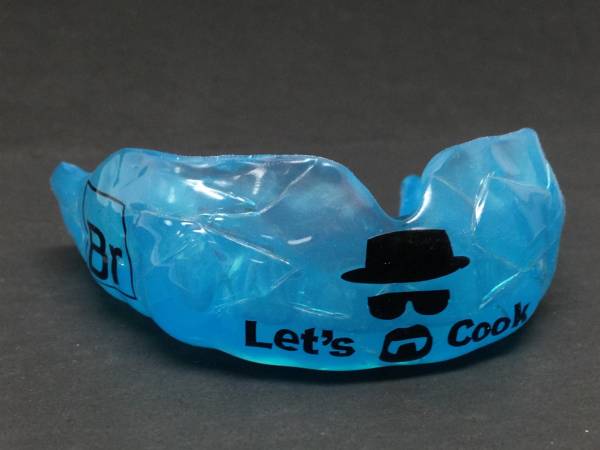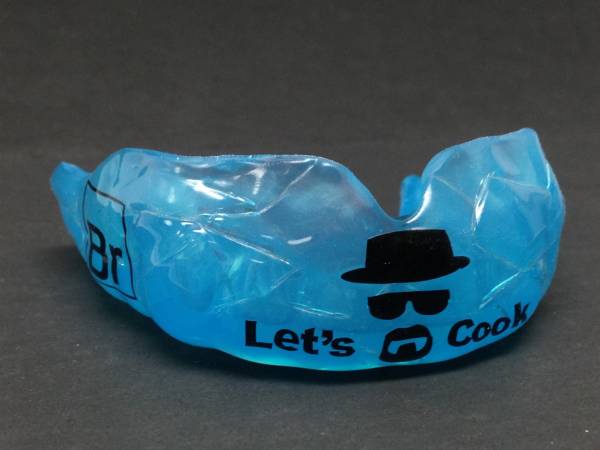 I reviewed Damage Control's Bubba Teeth 3D custom mouthguard this year and absolutely loved it. It's always a topic of conversation on the mats and it's stood the test of time. I thought Bubba Teeth was the best design of all time until I saw the Breaking Bad version. Now I wish these mouthguards wore out faster so I could justify a new one. There are so many amazing options to choose from, so it's a gift that will suit any taste. Add style to your smile! Save 15% on any Damage Control Mouthguard with code O3Q4AP5FKXJ1 exclusive to Breaking Muscle.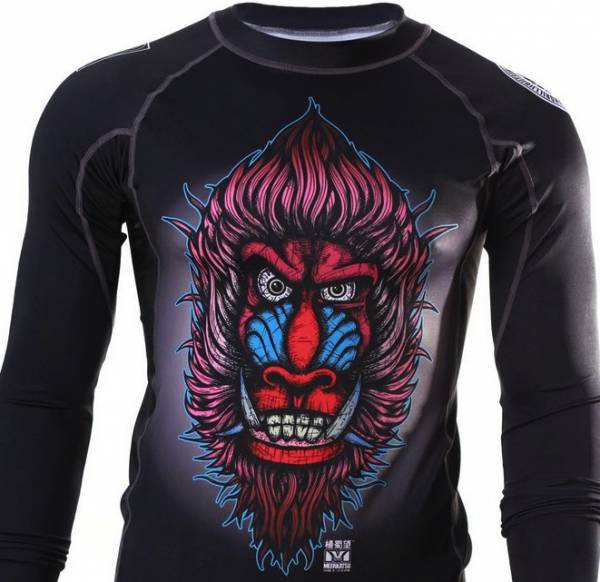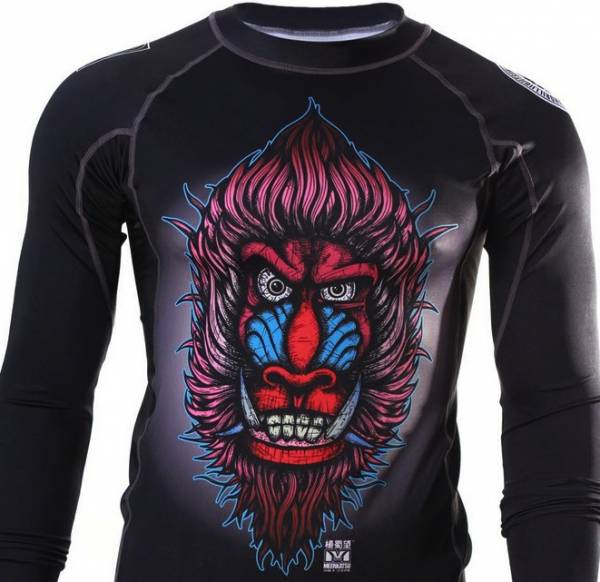 6. 93 Brand x Meerkatsu "Mandrill 2.0" Rashguard – $54.99
I've had this rashguard for months and it's one of my favorites. My review is coming very soon and it will definitely receive five stars. The graphics are vibrant and unique thanks to the talented and wonderful Seymour Yang, AKA Meerkatsu, and the structure is flawless. The material is thicker than some other rashguards and exceptionally durable. Sizing runs from XS to XXL, so there's a size for everyone.
7. Modern Flow Brand Legends Tee – $26.00
I love this t-shirt. The "Heroe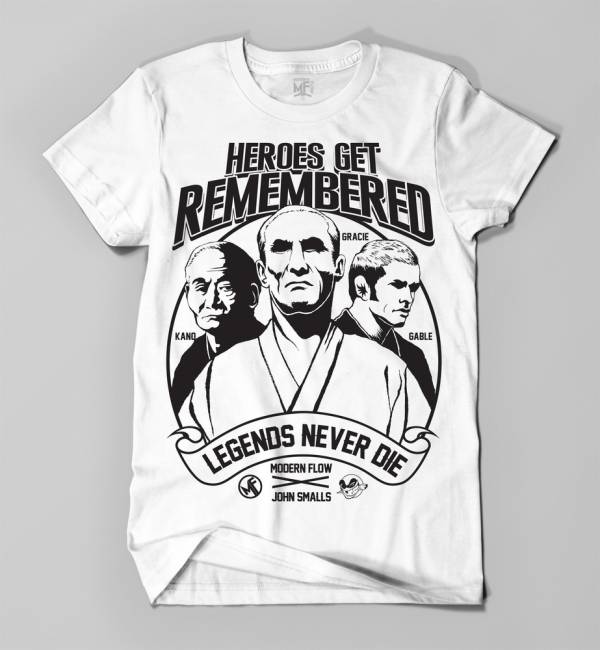 s get remembered, legends never die," featuring Judo's Kano, BJJ's Helio, and wrestling's Gable is the coolest tshirt I've seen in a while. Even better, it comes in both women's and men's sizes so it's a great buy for anyone on your list.
8. Jiu Jitsu Style Magazine – $49.00-$54.00
I recently was fortunate enough to have a review of Joel Jamieson's BioForce HRV published in Jiu Jitsu Style Magazine and received a copy of the issue in the mail. I generally don't read magazines (except for Good Housekeeping, which keeps showing up even though I haven't paid for in years), but I had read a lot of their articles online and really enjoyed them. Having the hard copy is so much better. The quality of the articles and the magazine itself is amazing and there are technical instructions in each issue that you won't want to miss. I'm looking forward to a full year of Jiu Jitsu Style in my mailbox!
9. Marcelo Garcia in Action Subscription – $25-$450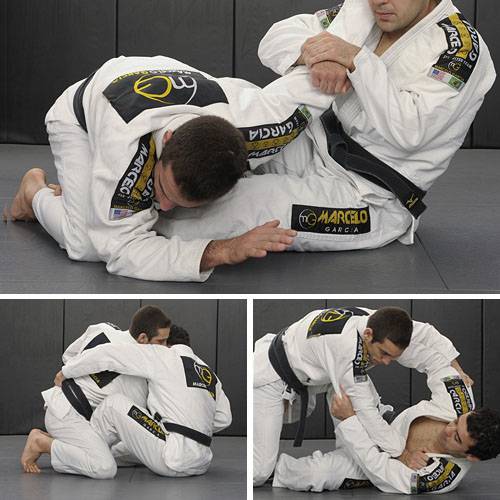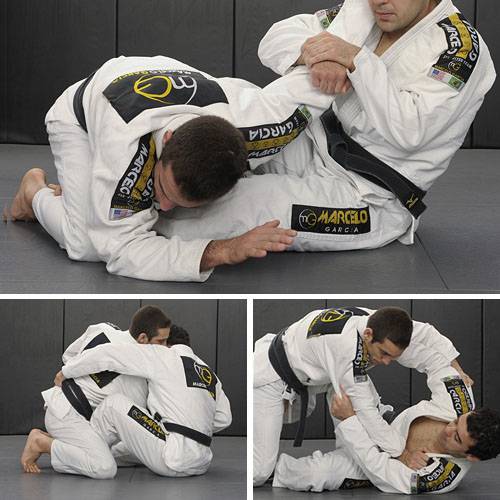 A basic $25 monthly membership includes nightly access to Marcelo Garcia's classes and sparring sessions and a database of video footage of all previous lessons. The search feature allows you to customize your studies based on your level. A yearly subscription is $250 and for $450 you get a yearly subscription to the videos, a limited edition Marcelo Garcia Lightweight gi and a one week training pass to the New York City academy where you can train with Marcelo himself! Wouldn't it be amazing to also buy a plane ticket to New York City and a hotel room for your friend? That's what a real BFF would do.
10. Online Strength and Conditioning Training with William Wayland – $40-$160
I lifted weights for about ten years before I began training BJJ. Between sets I would watch the personal trainers and their clients and shake my head at the foolish exercises they were doing. I vowed I would never waste money on a personal trainer. But then I discovered guys like William Wayland who actually know what they're doing. William actually trains BJJ and works with elite athletes like UFC Middleweight Luke Barnatt, whose power improved so much he was able to knock out Andrew Craig, who had never been knocked out before. William accepts clients from the beginner to elite levels. To ensure form is correct, clients can film their training for William's review and critique. Currently a small number of spaces are available. Prices range from simple to complex programs.